Welcome to part 2 of our Sale-A-Bration Farewell 2016 Global Blog Hop!
You will be hopping around 8 countries and will visit 15 amazing Stampin' Up!® Independent Demonstrators who have joined this adventure to give you a closer look at the beautiful items from Sale- A Bration 2016. There's just 6 days of Sale-A-Bration left and then the opportunity to get these freebies will be gone forever!
Currently you're visiting Bibi Cameron in the UK! You can continue hopping by using the list of names at the end of this post.
Now, let's scroll down to see what I've been making with Pedal Pusher stamp set.
I love stamping on fabric and making bags and purses is my favorite thing so when I saw the bike in Pedal Pusher Stamp set I went ahead and I stamp the beautiful image on fabric to make clutch purses with metal frames! I also made a wee tag to finish what could be a sweet handmade gift and I'm looking forward to make paper craft projects with this set this weekend! so come back this week to see what I will be making.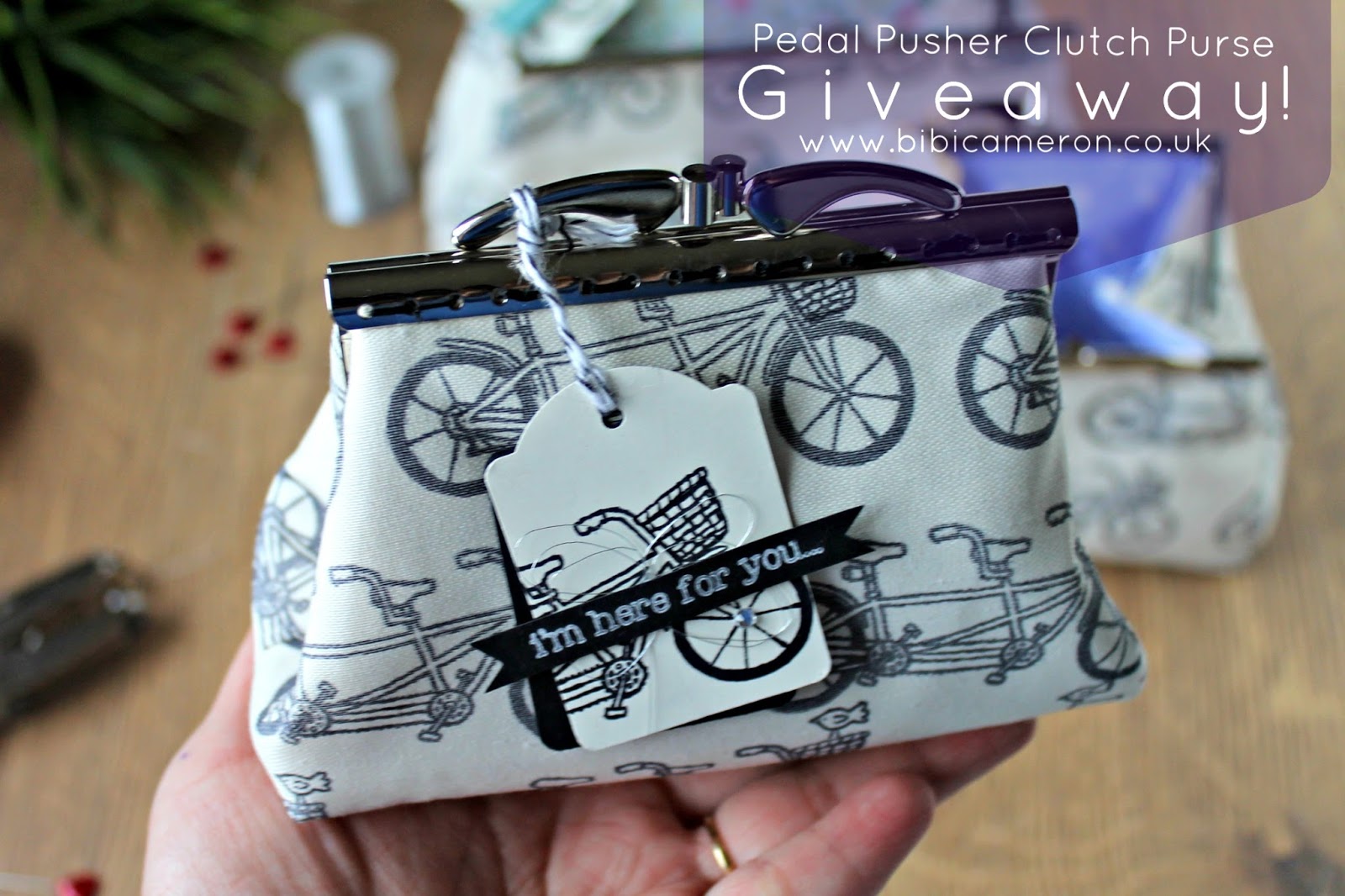 I also would like to thank you for visiting my blog today and I have decided to GIVE AWAY THESE 3 PURSES (find info at the bottom of this post for the chance to win).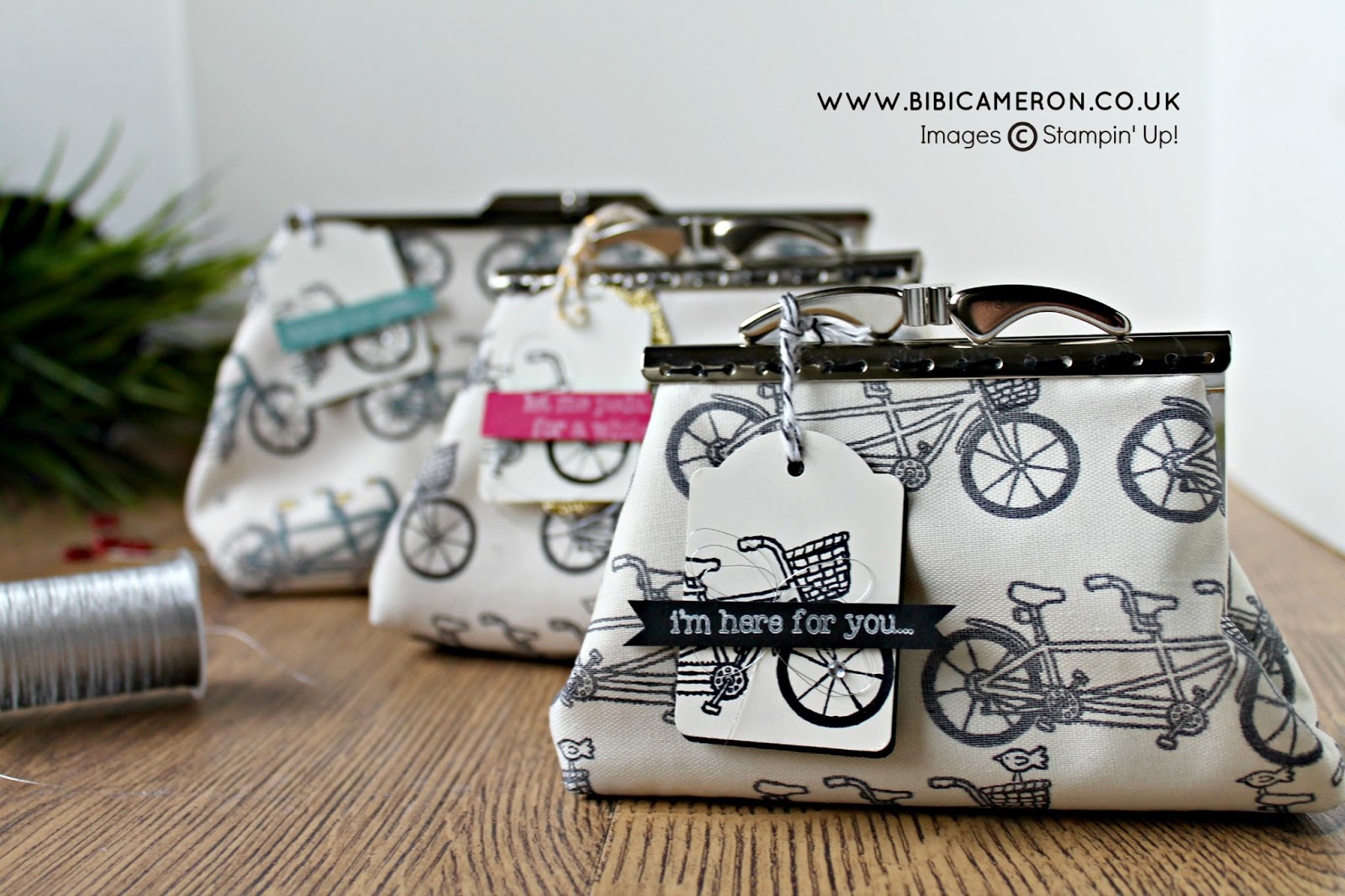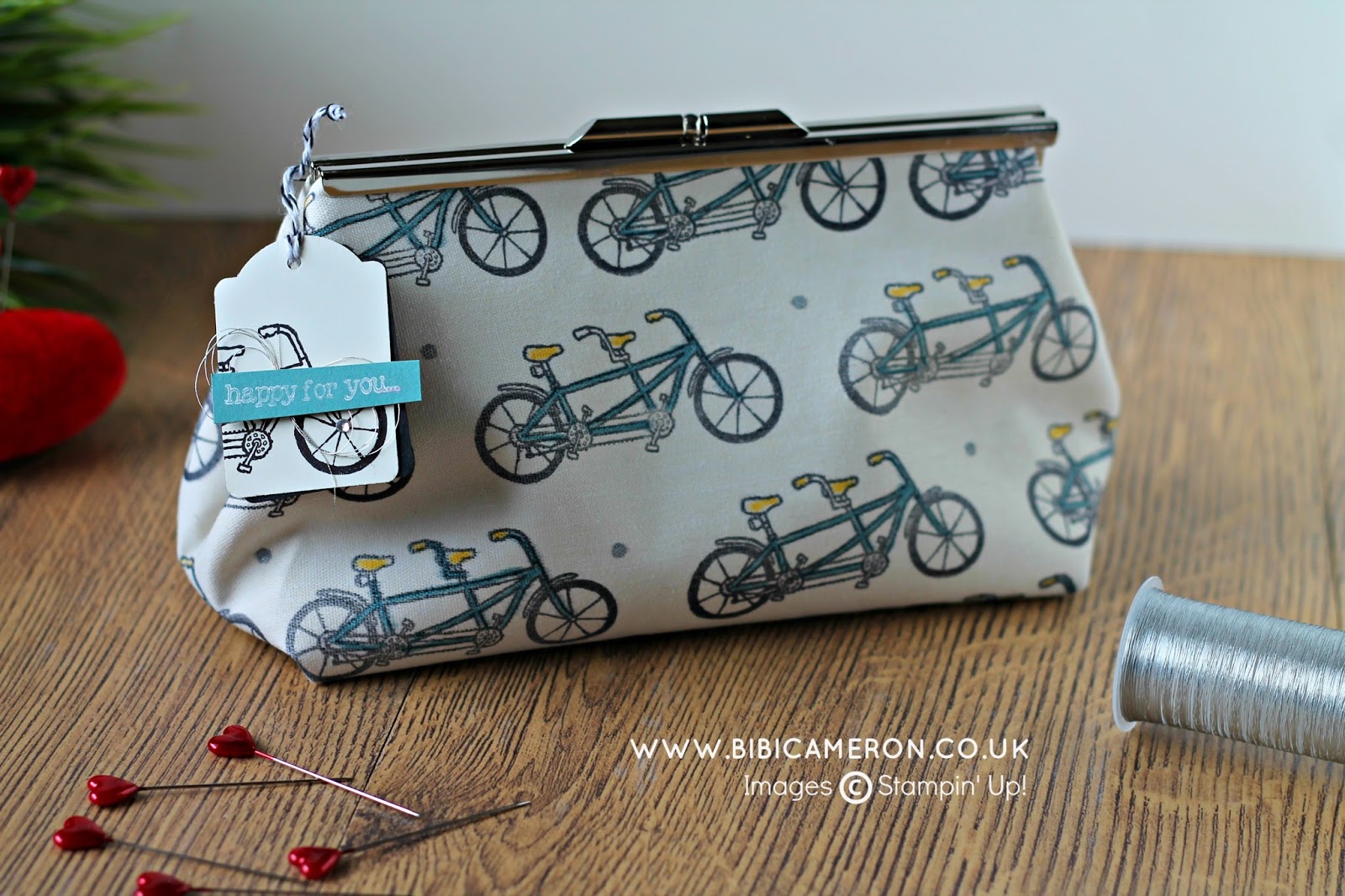 This is an easy and quick project
I took the same or perhaps less time making 1 purse than designing a card lol. Seriously this is an easy project when knowing the right thing.
Stamping the fabric is pretty much the same that stamping on any other surface. You need to make sure you use the right ink to avoid bleeding or fading and getting a nice, smooth, absorbent fabric.
Sewing the purses could seem a bit complex but you will be surprise how easy could be making them with easy to digest information and they can be sewn by hand too! so there is no need for a sewing machine if you haven't gotten one.
The next stop on the farewell hop is Valerie Lo. There's lots of inspiration to be found in this group and you don't want to miss it!
Come on lets take a look of what everyone has made!
Kylie Bertucci
Sarah Berry
Constanze Wirtz
Bibi Cameron YOU ARE HERE!!
Valerie Lo
Michelle Last
Erica Cerwin
Tracy May
Brian King
Jacque Williams
Erna Logtenberg
Renate Ecklmayr
Teneale Williams
Jennifer Pauli
Caroline van der Straaten
Do you want to learn to make this project?
CLICK TO ORDER VIDEO TUTORIAL /MINI CLASS ONLY £3
GIVEAWAY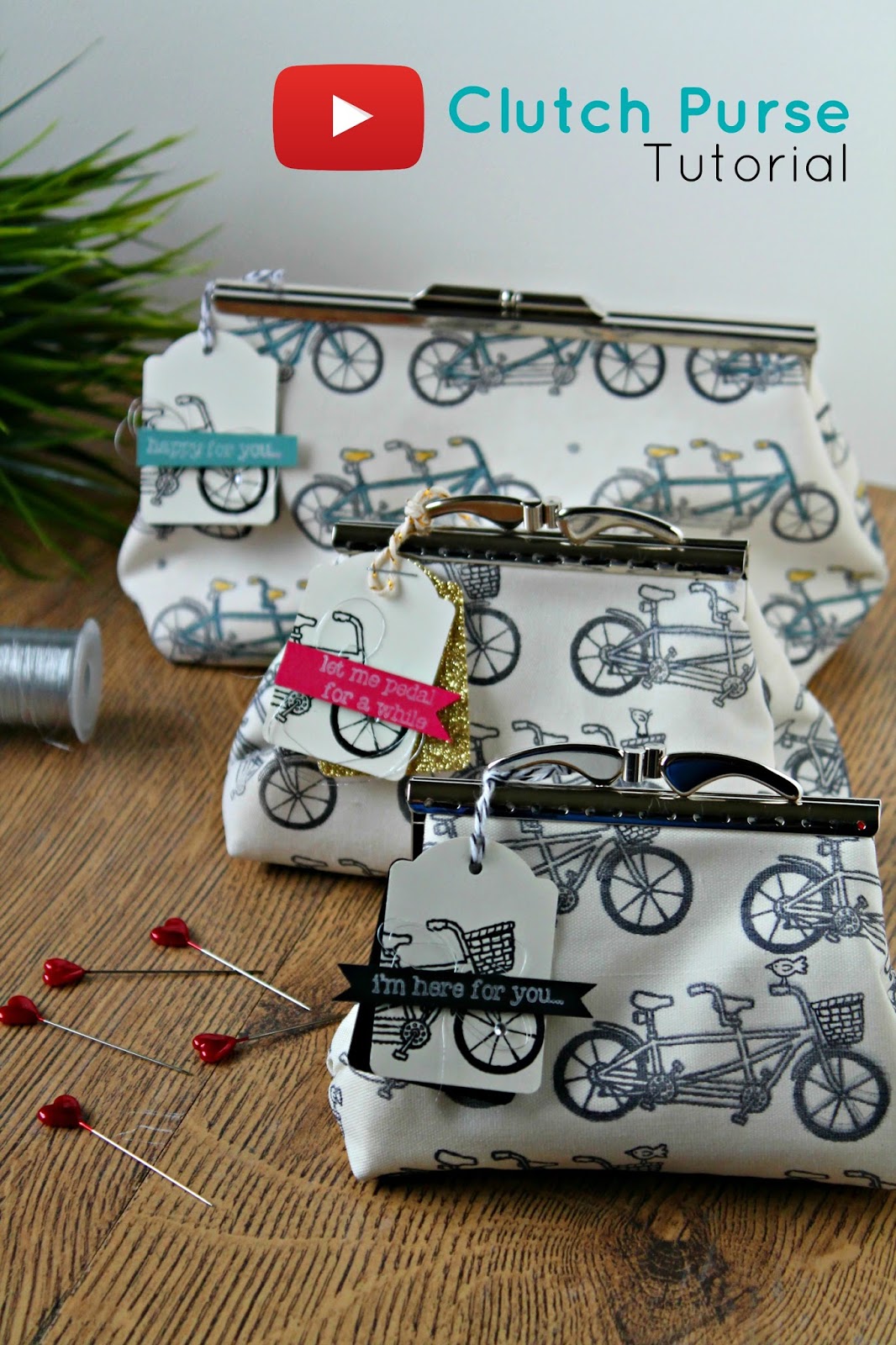 1 of these 3 purses can be yours! For your chance, leave a comment below by 12:00 CET/ 11:00 am UK time on 4/20/16 telling me which is your favorite (the smaller, medium or large) and what do you think about this project. The winners names will be randomly selected, emailed and posted here in my blog next day ( Saturday, April 21/2016 8:00 p.m UK time). I'll ship to international winners too! And to make Sale-A-Bration even sweeter all my customers will also receive one small FREE clutch purse when placing an order.


ALL MY PRIVATE VIDEOS ARE AVAILABLE FOR FREE TO MY LOYAL CUSTOMERS. THE INFORMATION WILL BE SENT BY EMAIL. PLEASE REQUEST YOUR FREE TUTORIAL VIA MAIL AT BIBICAMERON@GMAIL.COM
GET ACCESS TO VIDEO TUTORIAL HERE
Supply list used today…
Thanks for stopping by and please feel free to leave a comment or ask any question, you can also email me at bibicameron@gmail.com. I'll be happy to hear from you. x Bibi