Stamping easy, quick and colorful backgrounds with small stamps is great fun and today I have made cards using Hello Stamp set by Stampin' Up! to share this idea with you.
Hello Stamp Set is one of the FREE products from Stampin' Up! Sale-A-Bration 2016, and includes 9 individual stamps to make cards for different occasions. Get this product FREE when spending £45 in my Stampin' Up! Shop here until Mach 31st-2016.
WATCH VIDEO HERE TO SEE HOW I MADE THESE CARDS IN A FLASH!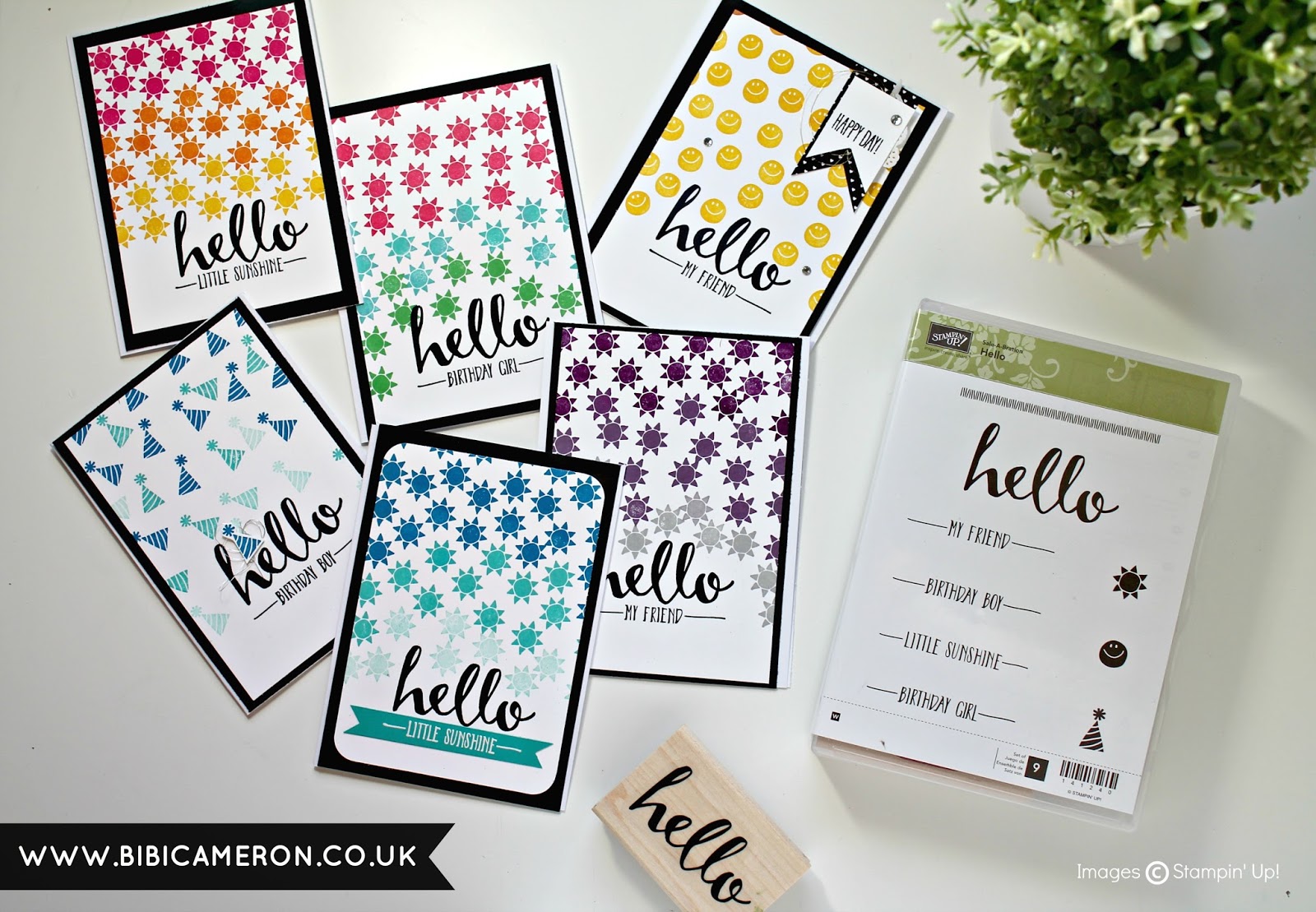 There are many other FREE products to choose. And yes, you can choose one of them for each £45 spent. The promo has not limit. Click here to see Sale- A- Bration FREE products brochure.
You can create backgrounds using your favorite ink colours. Find below some of colours combinations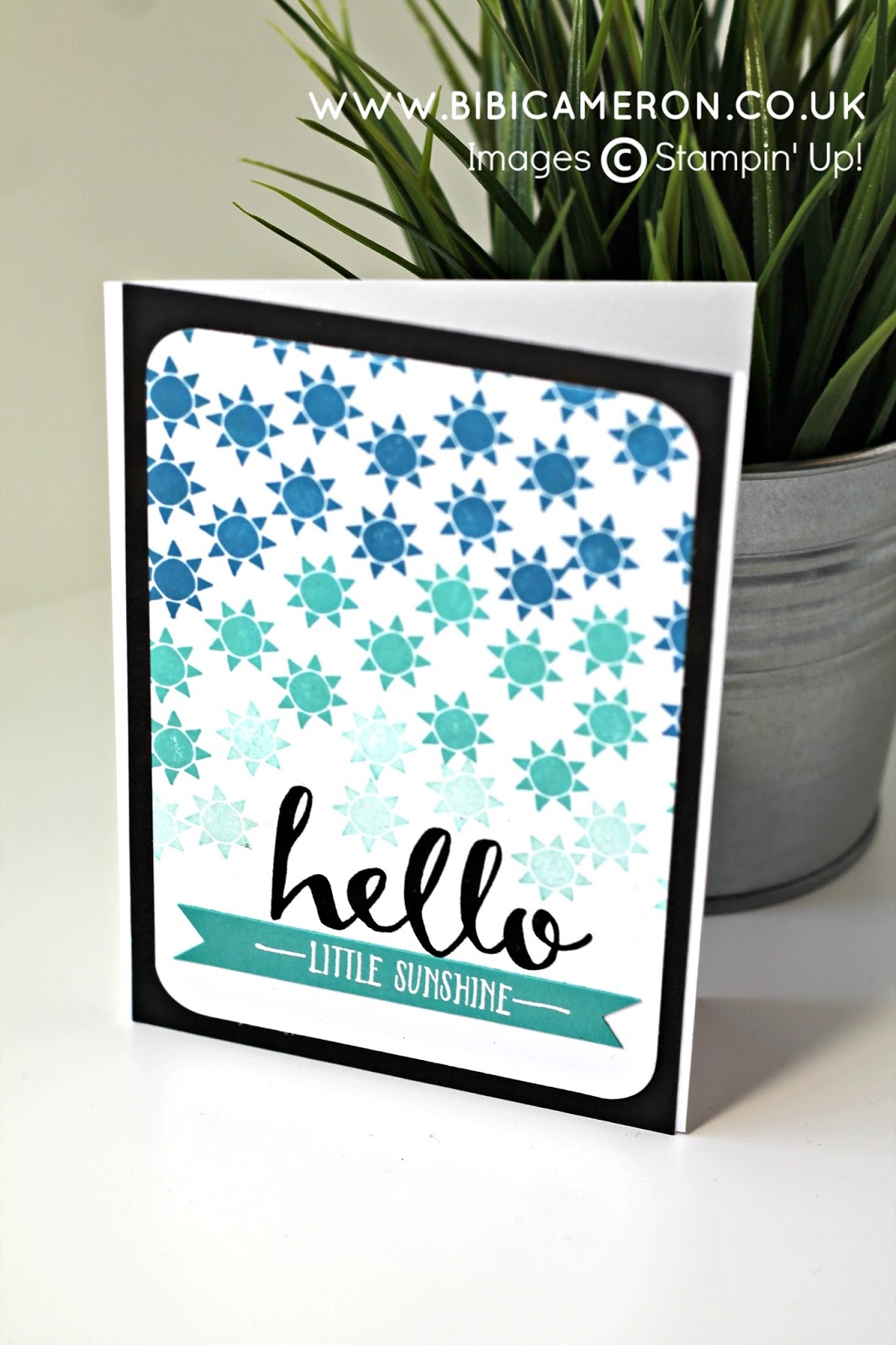 Pacific Point – Bermuda Bay- Pool Party Black Berry Bliss – Perfect Plum and Smoky Slate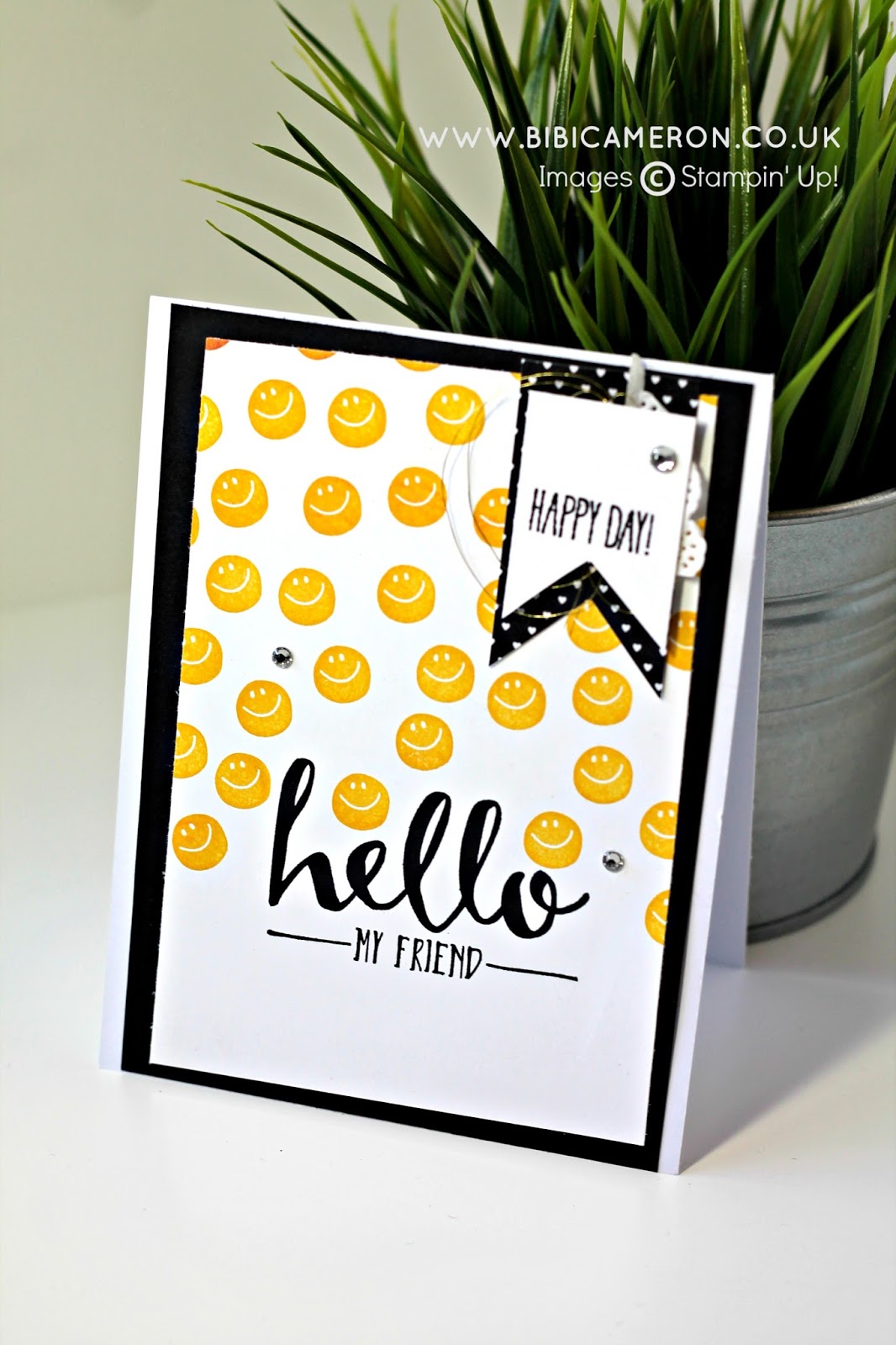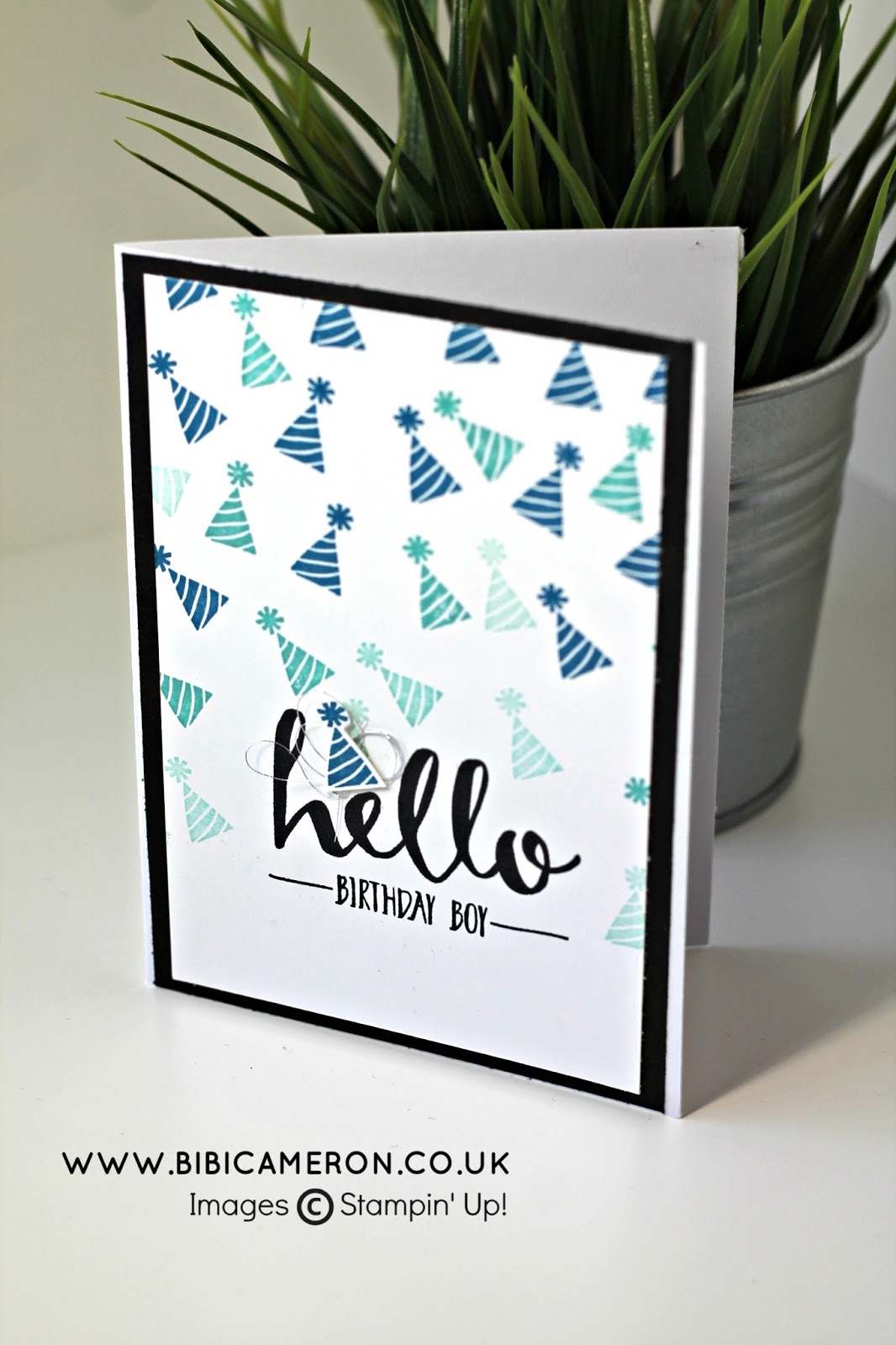 Crushed Curry ink Pacific Point – Bermuda Bay- Pool Party
Water Melon Wonder – Pumpkin Pie- Crushed Curry Water Melon Wonder -Bermuda Bay -Cucumber Crush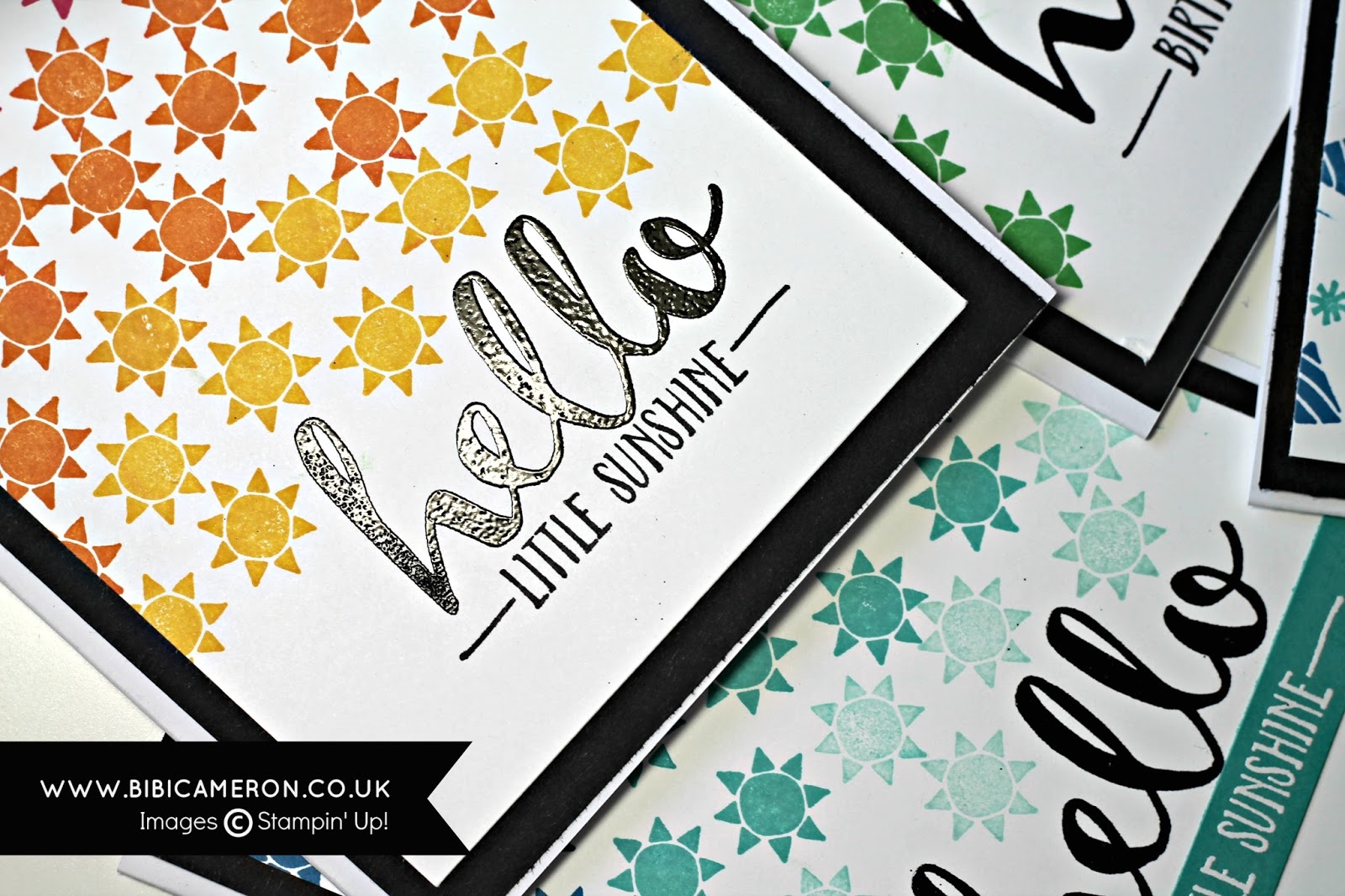 I was looking to get a bold and sharp sentiment at the front panel so I used black Stampin' emboss Powder in some of the cards but then I realized that I got pretty nice results using the new black archival ink from Stampin' Up! my new favourite black ink. LOVE IT!
Thanks for stopping by and please feel free to leave a comment or to ask any question. I'll be happy to keep in touch with you.
x Bibi
Click here
or in the pictures below to order Stampin' Up! Supplies
24 /7
Built for Free Using: My Stampin Blog