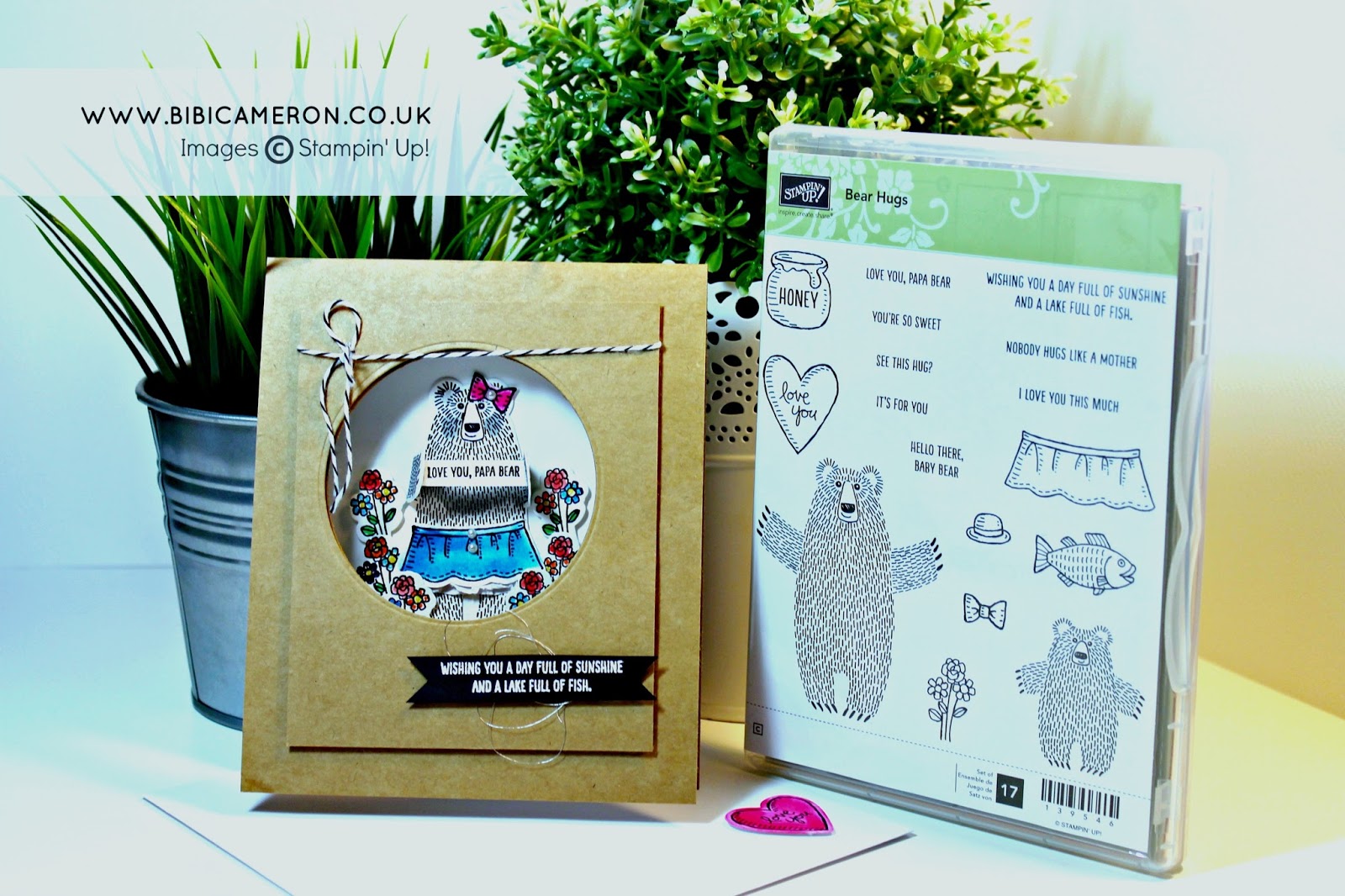 I officially declare Bear Hugs Stamp set and coordinating dies as the most adorable current products from Stampin' Up! and perhaps my favourite. 17 individuals stamps and 9 dies will allow you to create the cutest mother's day, father's day, baby, love, friendship, greeting cards ever. I used 7 of them to make the card for the Sketch Challenge # 18 of Global Design Project.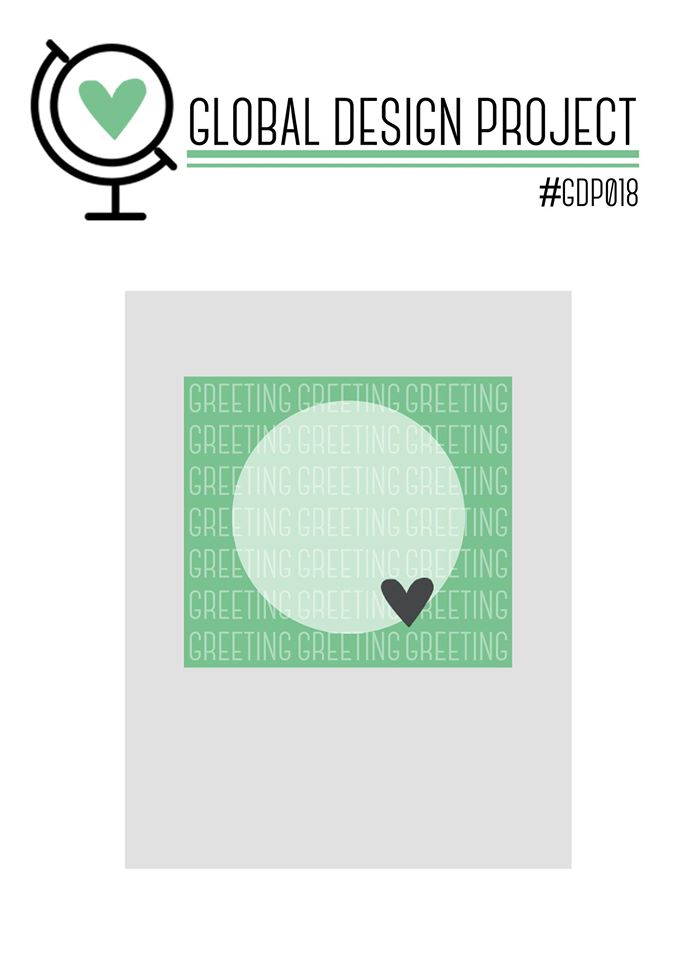 Please click here to join the challenge this weekor to see more beautiful paper craft projects made by the participants and for members of our design team.
This is 6″ x 2″ cards and I used Stampin Up 12″x12″ kraft card stock to make the card base, whisper white card stock for the inside panel. My new favorite Black Archival ink to stamp all the images. To add color to this card I used Pacific Blue, Melon Mambo, Hello Honey, Cucumber Crushed, Pumpkin pie, Smoky Slate ink colours. To embellish it I used silver metallic thread, black and white twine and Pearl Basic Jewels. All products from Stampin' Up!
I have made a video to show you who I made this card. I have applied different techniques it such as coloring, layering, die cutting and embossing and I'm also sharing some basic tips during the process of making this card . ( I hope you can understand me. remember I'm spanish speaker and my English and pronunciation is not great)
CLICK HERE TO WATCH VIDEO ABOUT MAKING THIS CARD AND SOME STAMPING TIPS!
Oh! after recording the video I decided to add a petticoat underneath mama bear skirt. I used a little piece of printer paper to make it and to add a bit of dimension to that part.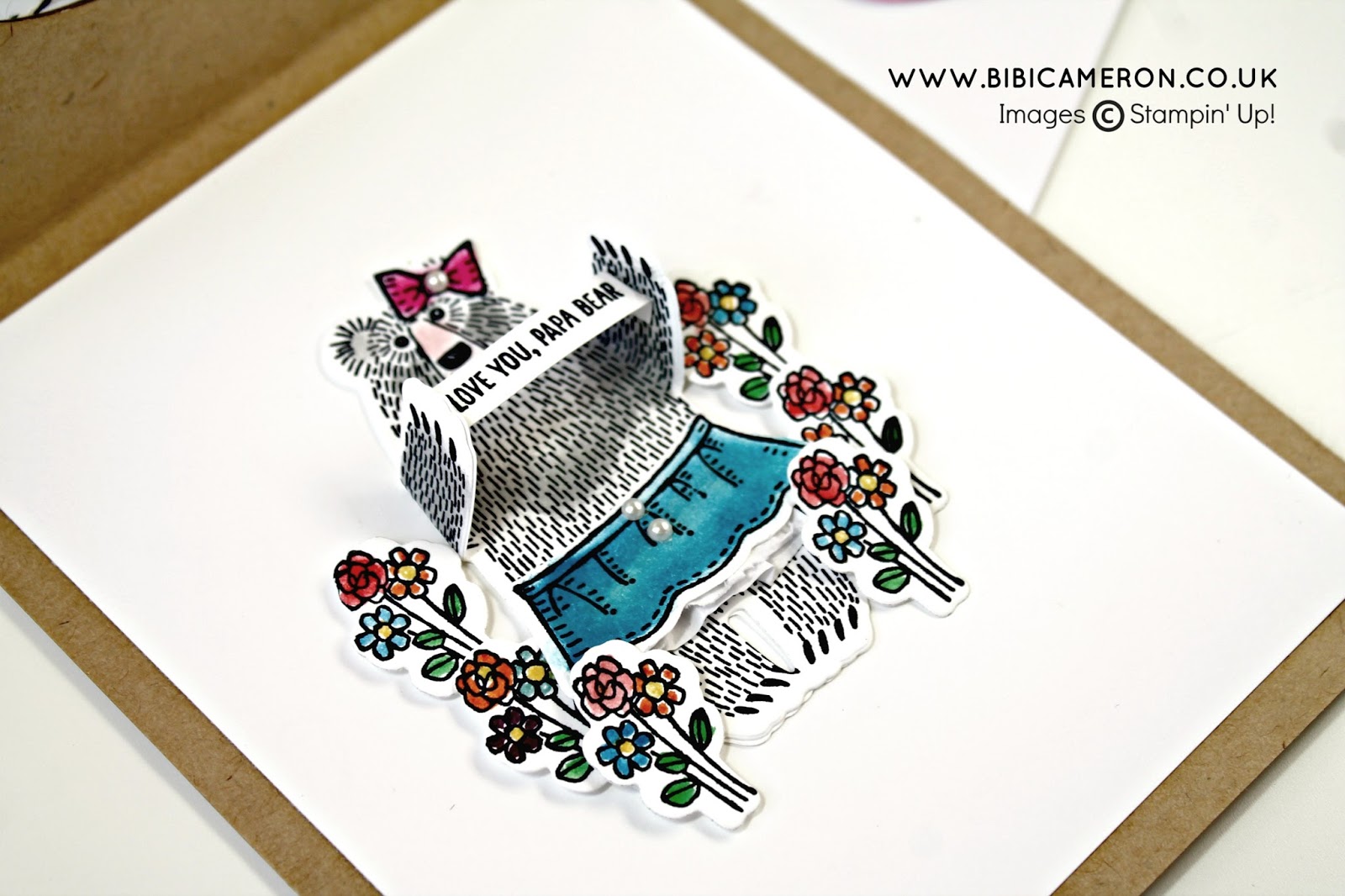 I hope you like this card idea and might be this source of inspiration for you to create your own designs with mama bear, papa bear and baby bear or any of the additionals stamps and dies in "Bear Hugs bundle" by Stampin' Up!
Please feel free to leave a comment or to ask any question.
I'll be happy to keep in touch with you. x Bibi
Thanks for stopping by and click here to visit my shop or in the pictures below to order Stampin' Up! Supplies used to make this card
Built for Free Using: My Stampin Blog