What a fun I had making double slider cards for the challenge #17 of Global Design Project . I was looking forward to put my hands on "Sky is the limit" stamp set (ref 141282) one of the free items of Stampin Up Sale – A Bration 2016 catalog and I wanted that plane moving somehow on the front panel of a card. I have been bitten by the interactive cards bug if you notice in my last post.
I'm fascinated with paper engineering as well!! isn't it cool and it is easy as well.
– "There is not such a thing as Paper Engineering Bibi", said my husband. Well, there is and paper engineering is a term used to describe the design and creation of pop up books in arts, this usage should not be confused with traditional paper engineering etc etc (according wikipedia) but anyway playing with paper is cool and relaxing!
So these cards are just another attempt to discover how this things works and enjoy crafting so I'm sharing this idea with you in my blog post today. I will sharing my findings about this kind of cards in a video tutorial that will be available shortly so make sure to subscribe here to my YouTube Channel to watch it.
Oh! This week we have a GDP fun colour challenge and you can also joining us with a project click here to see how to participate.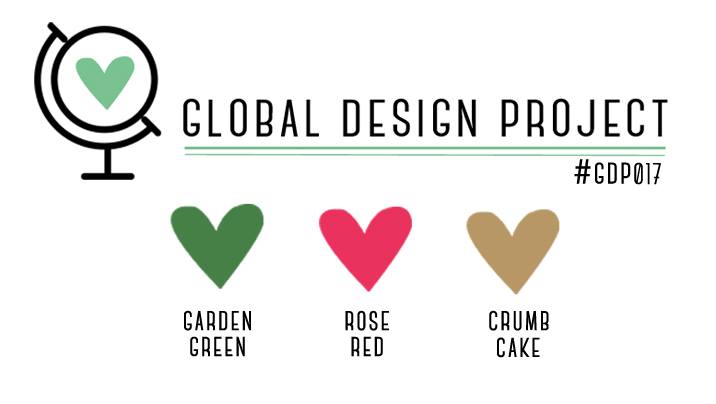 As I noticed that I don't own any item in Rose Red and Garden Green colours 🙁 I was allowed to use similar colours shades instead. I used Mossy Meadow, Melon Mambo and Crumb cake inks, card stock and DSP to complete the challenge.
Double Slider Card – Sky is the Limit Stamp set by Stampin' Up! Very Vanilla card stock base and crumb cake card stock panel in Mossy Meadow colour from going places designer series paper stack and small pieces from Have a Cuppa DSP in Melon Mambo colour. I used Mossy Meadow ink to stamp "Congratulations", Melon Mambo ink to Stamp " Sky's the limit and black archival ink from Stampin' Up! to stamp the airplane.
I made another card but I failed in adding crumb cake colour. Then I thought what I'm doing for goodness sake where I'm supposed to add something more in that colour? I try to add a small flower embellishment in my desperation to complete the challenge but that will be extreme lol. I was working on this at 2 a.m and coughing due to a winter cold that do not want to go away + 8 months pregnant so please forgive me. Here you can see the picture of my colour challenge failure.
Slider Card made on black card stock base and Going Places Designer Series Paper in Very Vanilla and Mossy meadow colours . I used a layer of Melon Mambo card stock for the background and I stamp "Sky is the limit" with Mossy meadow ink and the airplane with Melon Mambo ink.
And this is the stamp set. Absolutely unique. Love it!
Sky is the limit stamp set of 8 individual stamps. choose your stamp in clear or wood mounted when spending £45 worth in products in my shop
Have you seen video tutorial to make this card? if so this are the complementary measurements of this card or CLICK HERE TO WATCH VIDEO TUTORIAL.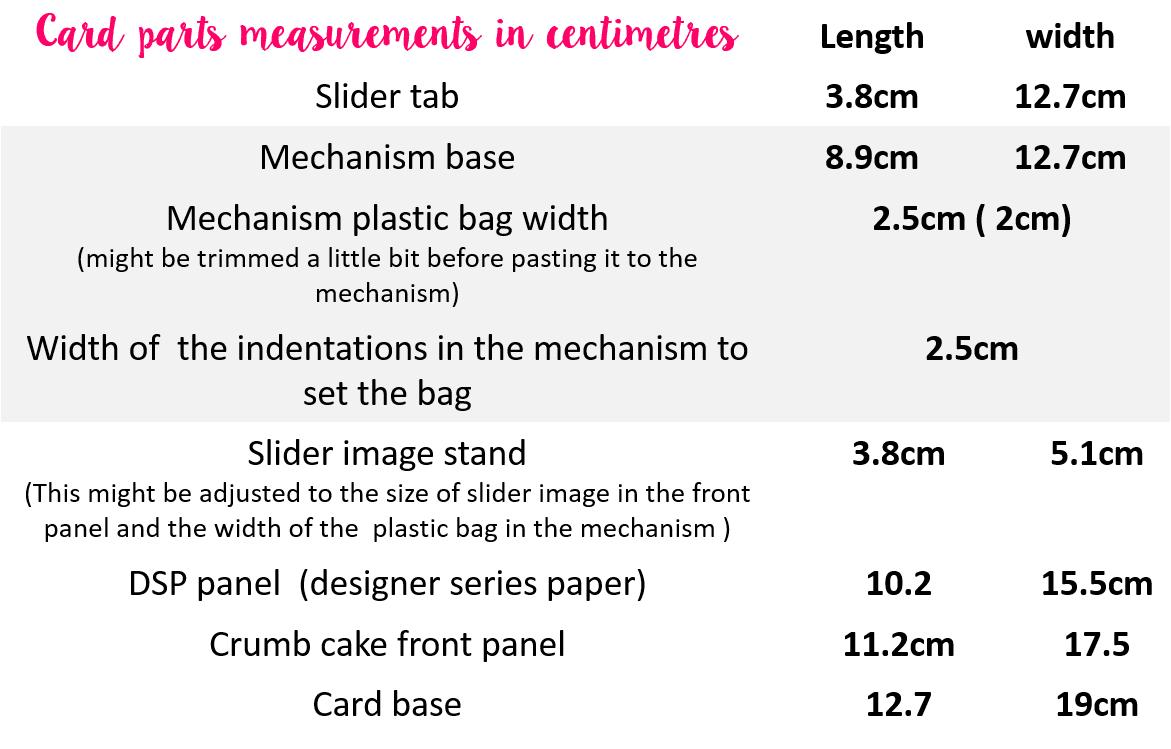 Thanks for stopping by and Click here or in the pictures below to order Stampin' Up! Supplies 24 /7
Please feel free to leave a comment or to ask any question. I'll be happy to keep in touch with you. x Bibi
Built for Free Using: My Stampin Blog