Hola!
Welcome to the Challenge #3 of Global Design Project – Theme: Baby. Today I have for you a simple and easy
punch art baby clothes idea using Stampin' Up! Punches,
designer series paper and cotton paper. I have made gift cards using B.Y.O.P stamp set and I used the brand
new punch: Curvy Corner Trio. I love it! It add interest to any occasion paper craft project.
Easy baby gift cards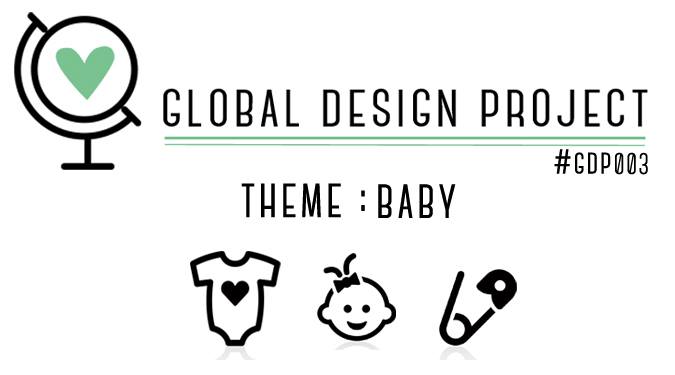 I used bermuday bay cotton paper to make the Tutu and as I couldnt resist I add real white Tutu and stiched with my sewing machine ( in the video tutorial I explain how I do this)
I used the flower in Itty Bitty Accents punch pack to add a small flower embellishment.
This project will look different when using different colours of papaer and card stock
I used small pieces of "Cherry on top" Designer series paper.
I hope you like these ideas and do not forget to play a along and join in too and make something and share it on the Global Design Project Challenge Blog GDP #003 – click here to see instructions to participate.
Click on the pictures below to order Stampin' Up! Supplies used today or click here to visit my shop and get paper craft supplies 24/7.
Built for Free Using: My Stampin Blog