Hi crafty friends, I hope you are doing fine! Here are very 5 easy simple and colourful ideas for you using the Spellbinders Kits of this month – August 2022
***All the kits used in his post will be available till the end of August when new kits are released.
Amazing Paper Grace
I fell in love with the two (2) largest dies included in the  "Peekaboo Trellis Panels" – The Spellbinders APG of this month.

They are to die for!!
The dies ( designed to create 5×7 inches cards) will partially die-cut the paper and because they do not have blades at the sides they can be used to die-cut the gorgeous inlaid patterns on a wide variety of projects.

I only used two of the 13 dies included in this set to make 2 slimline cards ( 7 x 4 inches)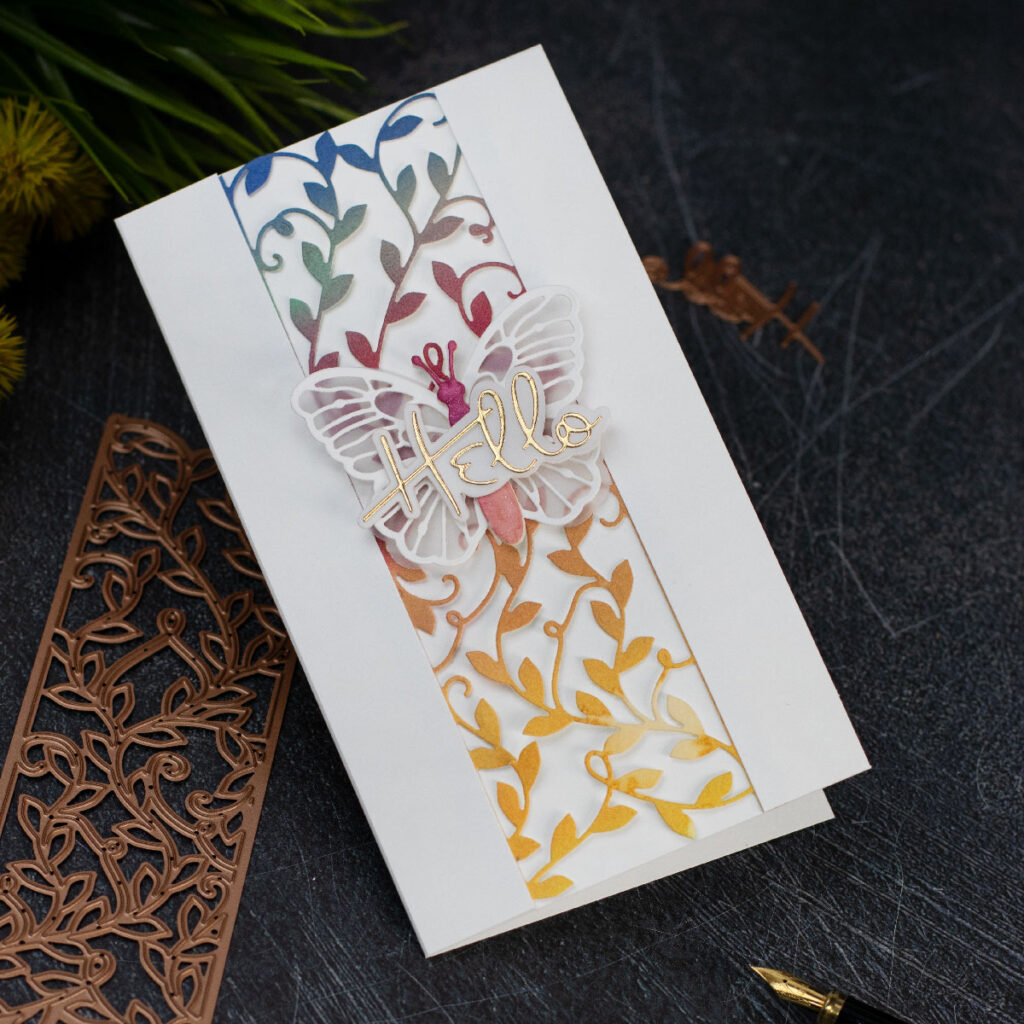 So using the panel die, I die cut a piece of DIY coloured paper.
The paper was made by applying Earth Tones of Liquid Color Burst on a piece of watercolour paper.
I just added a piece of cardstock to the edges to create the front of these cards and I glued them onto a card base.
Cards recipe: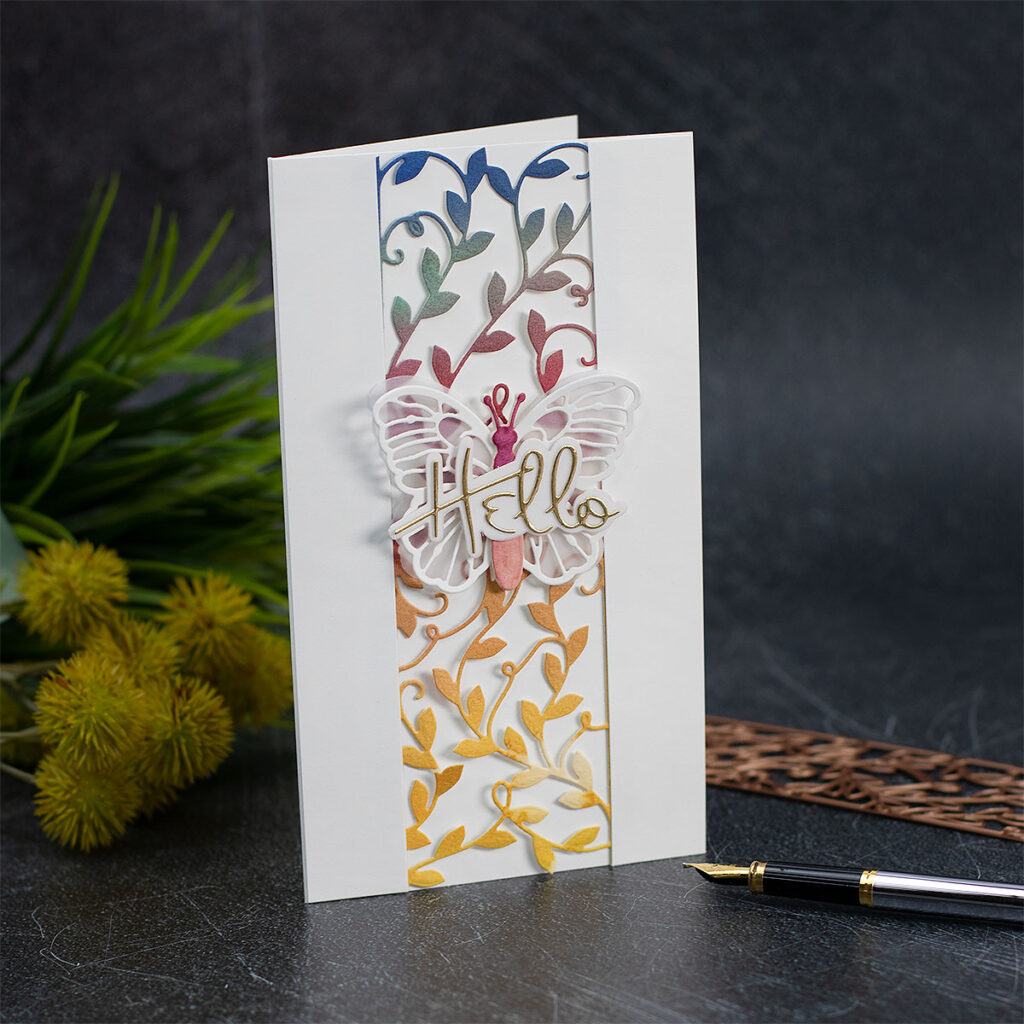 SPELLBINDERS CARD KIT OF THE MONTH
The Spellbinders Card Kit of the Month- August 2022 is called "Butterfly Sparkle" and it is available at Spellbinders USA here and Spellbinders UK/ Europe Here.
It includes over 200 items to enjoy papercraft and I only used 3 dies included in the die set!! Nooo
What could I do? I love butterflies !!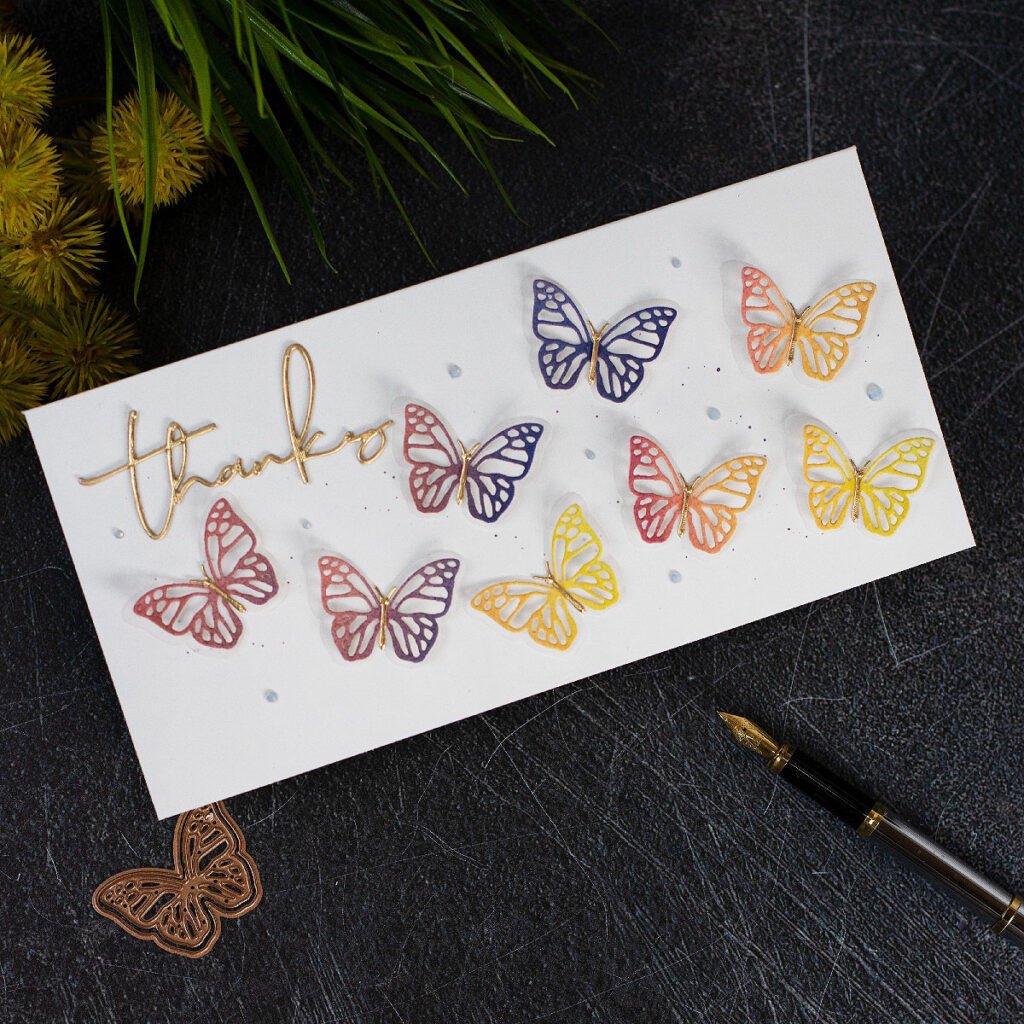 The August Kit includes:
12 pieces die set.
Stamp set.
6×6 paper pad ( 40 sheets – 20 designs, 2 sheets each design).
2 packs of die-cut shapes.
9 sheets of cardstock.
Adhesives.
Card bases and envelopes.
Sequins.
3D Stickers.
spellbinders large die of the month
The Spellbinders Large die of the month is called "Strawberry Patch" and it includes 16 cutting dies that will cut 30 pieces as some images are layered.
I simply die-cut a piece of DIY coloured paper made using the Brights Liquid Colour Burst as I was swatching the colours and trying the new medium.
Card Recipe
The Brights Liquid Colour Burst produces very intense colours but you can blend them to mute the colours.
So while I was experimenting with the medium, I made other DIY paper that I used for the card below.
That's all for today.
I hope you have enjoyed this post.
X
Bibi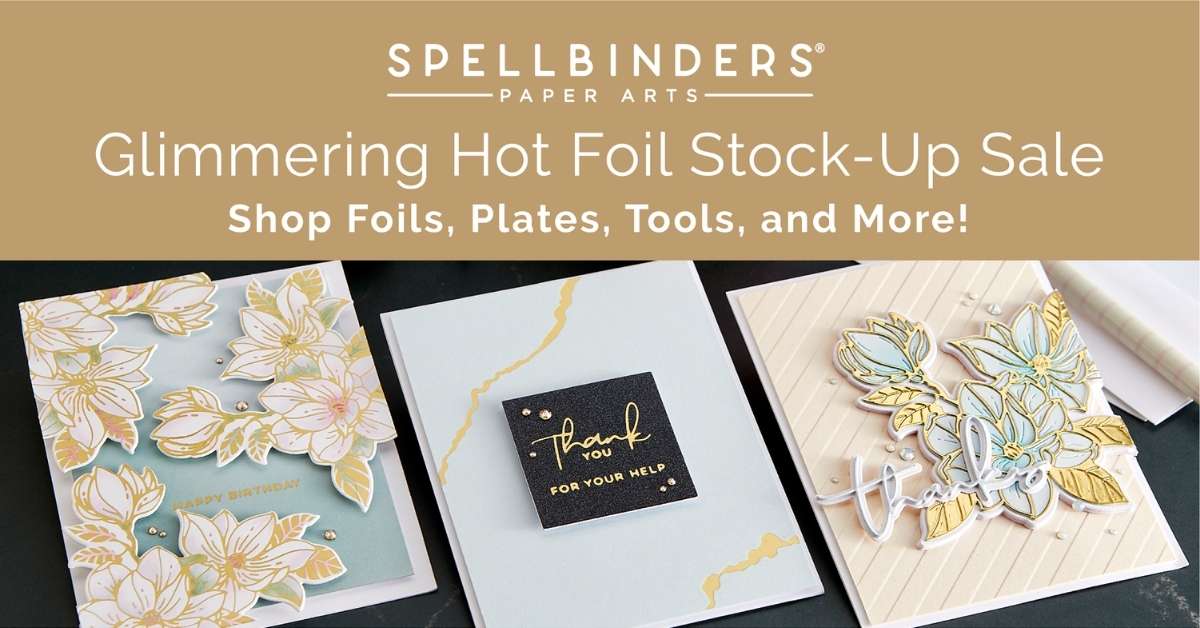 supplies
Affiliate links apply at no extra cost to you. Thanks for your support.