Hello crafty friends, Simon Says Stamp is having a new release called Handmade Holiday and today I'm sharing a super easy card idea using the new Ornament Builder Stencil.
Ornament Builder Stencil
The Ornament Builder Stencil includes 2 stencils. One will create different solid stencilled shapes and the other will allow you to add patterns over the solid images using different ink colours or pastes.
The Cardmaking Procces
To do this you need light, a medium, a darker ink of the same colour, or similar colours. You will also need black ink.
First, I used my maxi guillotine to cut two 4″ x 5-1/4″ inches panels out of Neenah 80L cardstock.
Then, I stencilled the solid images first .
I applied light to dark ink. Light ink to stencil the solid image and dark ink at the edges to add volume and interest.
To add the strippes on the ornaments ( christmas baubles), you will need to place the stencil with the pattern underneth the stencil with the solid image and align this with the solid image stenciled on the panel.
If you want contrasting stripes or patterns over the baubles you need to use darker inks to do the stencilling.
I used large SSS Brush for the solid images and for the stripes and shadows I used a small brush,
You can repeat over and over until achieving the desired look.
After stencilling the pattern you might need to go over the image again with the light ink to blend things a little bit.
Finishing Touches
You can see a speed video on my Instagram reel here or a longer version on my FB Page.
Blue Christmas Ornaments
Inks Used:
Red Christmas Ornaments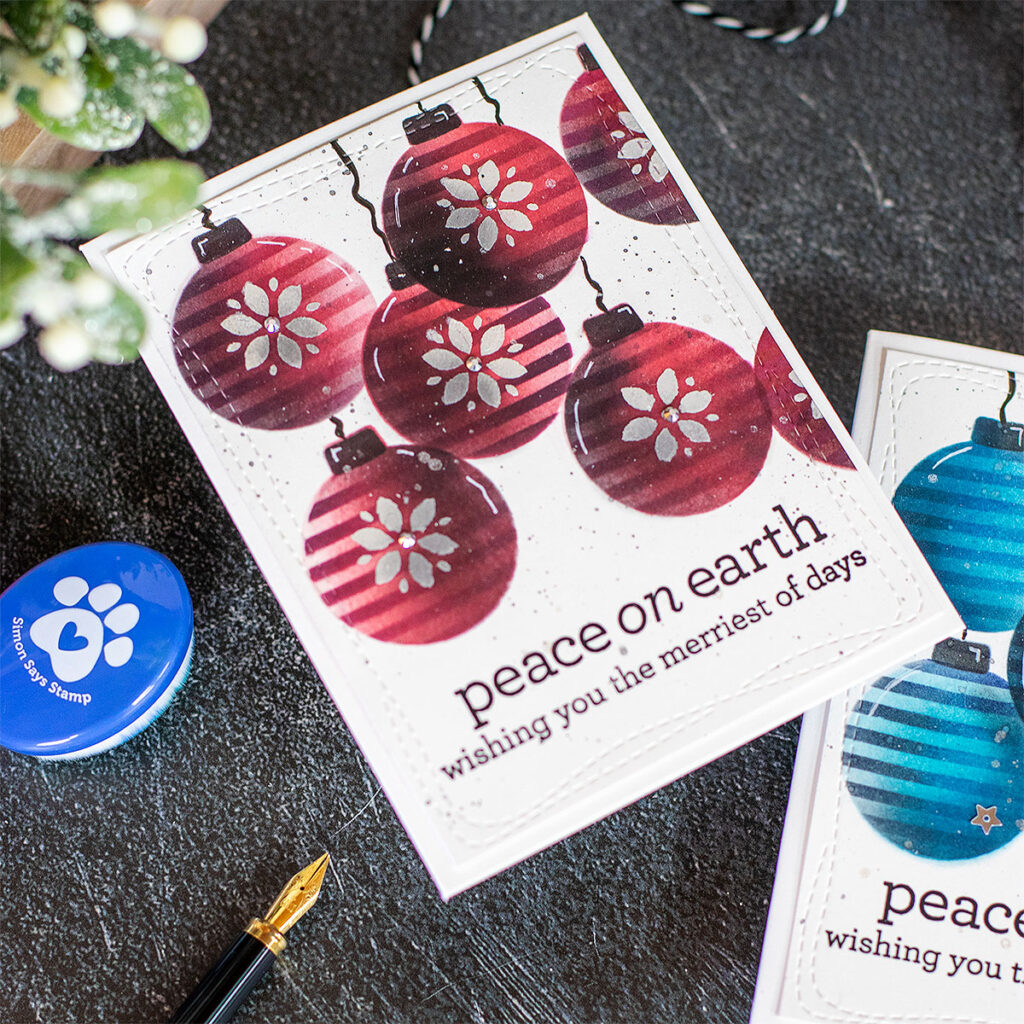 Inks Used
That's all for today.
Thanks for stopping by.
X
Bibi
Explore Handmade Holiday release by Simon Says Stamp here.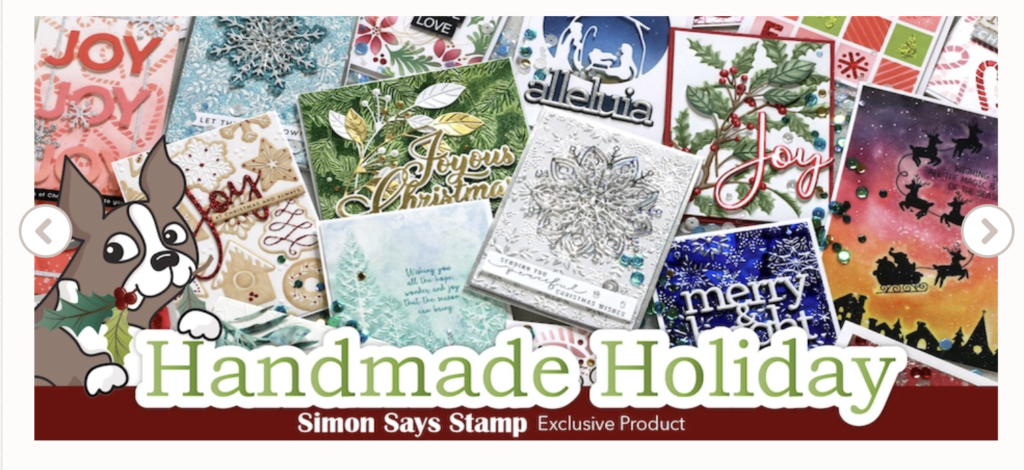 Supplies List
Affiliate links apply at no extra cost to you. Thanks for your support.