Hello there, I love Susan Garden die-cut flowers and today I'm featuring Amaryllis, Geranium, Cactus Dahlia, and Gathering Basket die sets.
Susan Garden Die- Cut Flowers and Baskets
These die sets will create beautiful 3D die-cut flowers, leaves, or baskets. I love to use this type of die-cut to decorate 3D projects!
To make the ladybugs I also used a die from Foliage and Ladybugs Etched Dies [ Available at SSS or Spellbinders]
Watch the video tutorial to see how I do it
1. Bleeded Alcohol Marker Colouring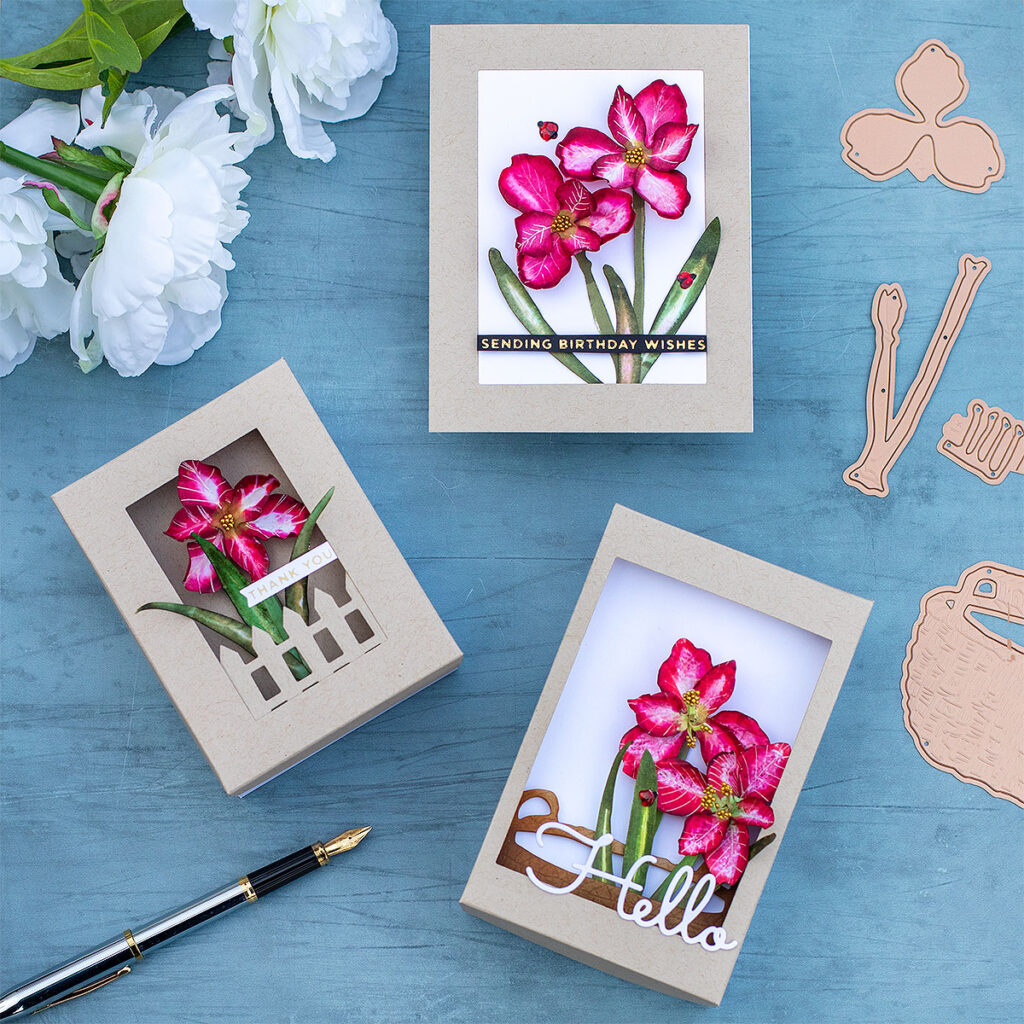 As you saw in the video, I'm using blending solutions to make the alcohol ink bleed towards the edges of the die cuts.
In this way, I achieve a beautiful color effect.
The technique is a little bit messy tho but totally worth it!
Cardmaking Process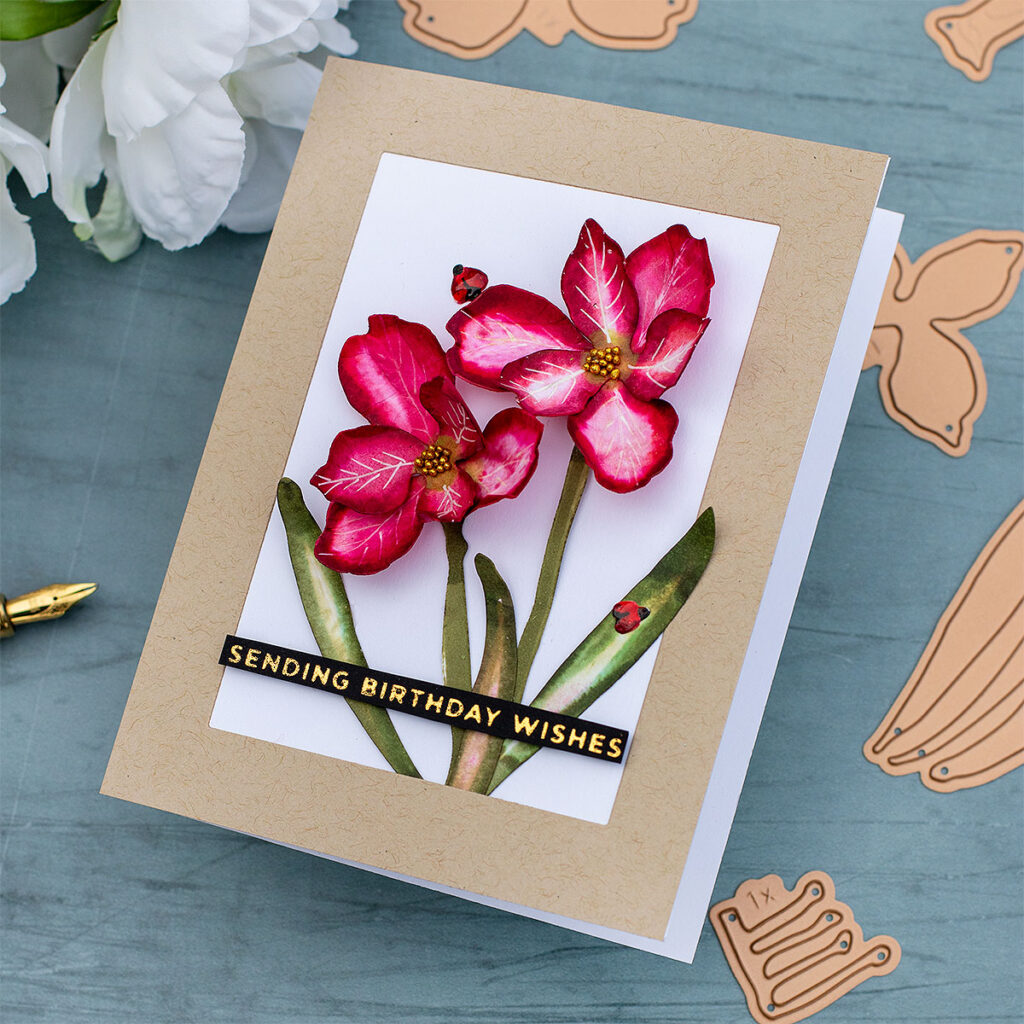 First, I die-cut all the pieces out of Neenah 80lb cardstock.
Then, I applied color around the edges of the die cuts ( front and back) using alcohol markers.
It is important to leave a white space at the center of the petals were you will be applying blending solution to make the ink bleed.
As the paper gets wet with the blening solution it will distress the ink at the edge of the die-cuts in a very beautiful and unexpected way.
Once the die-cuts are dry, you can add lines using a Sakura White Gel Pen and white Jane Davenport white paint markers ( on Sale)
Then, we can add shape using stylus and tools included in Susan Gardern Ultimate Tool kit
To embellish, I used thegorgoeus Metal Microbeads – Summer Gold, 30g by Little Birdie Crafts.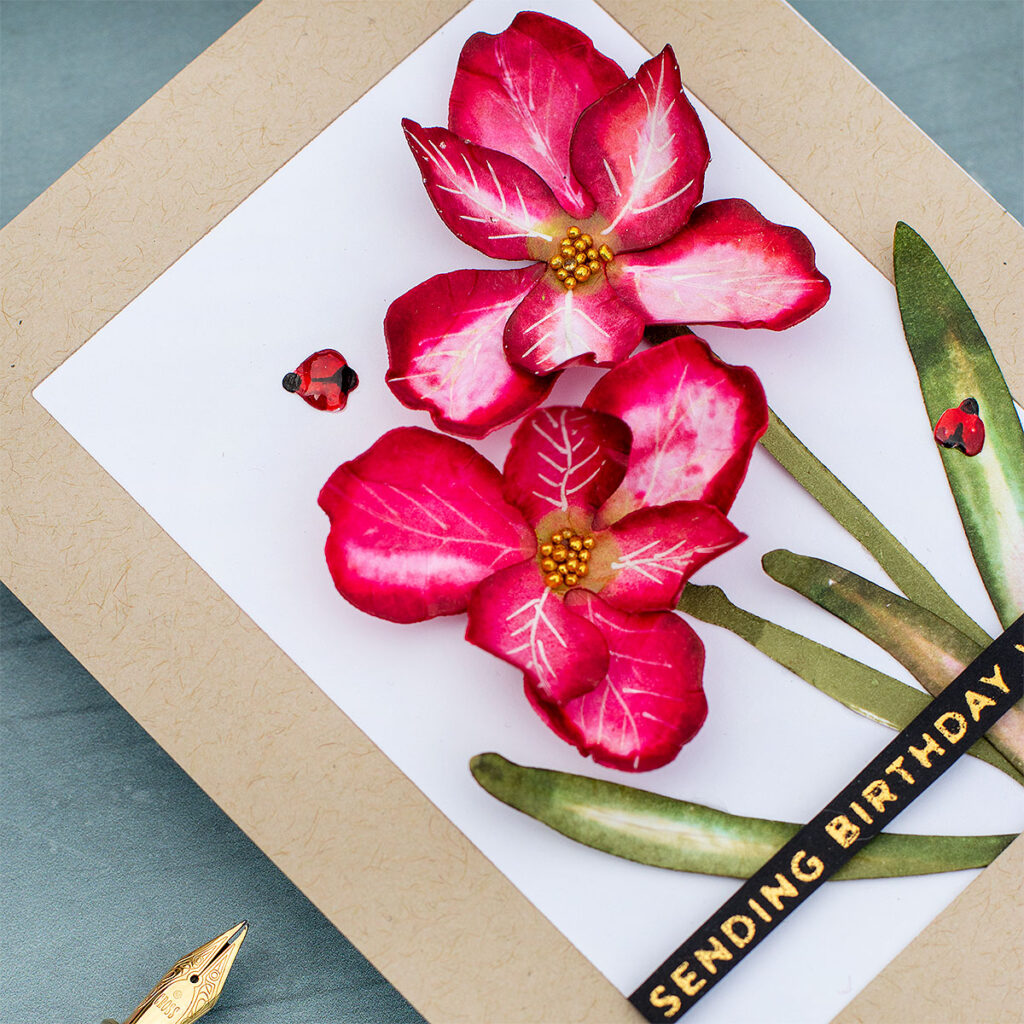 Here are the Copic Markers Used
Red markers: R27, RV29, R59.
Green Markers: G99, YG67, G21.
I also used 2 types of blending solutions: Tim Holtz Alcohol Blending Solution , and Surgical Spirit Solution .
To apply the Surgical Spirit, I also use mini precision bottles.
For a more distressed look, you can also use a piece of a towel, load it with the blending solution and press it down until the color starts moving.
Notes: I found that the Surgical Spirit Solution works better than rubbing alcohol and it's a lot more affordable. You can also use it with Alcohol ink over photo or Yupo paper and it works like a charm.
*** Make sure to have good ventilation when using any of these solutions.
Gift Box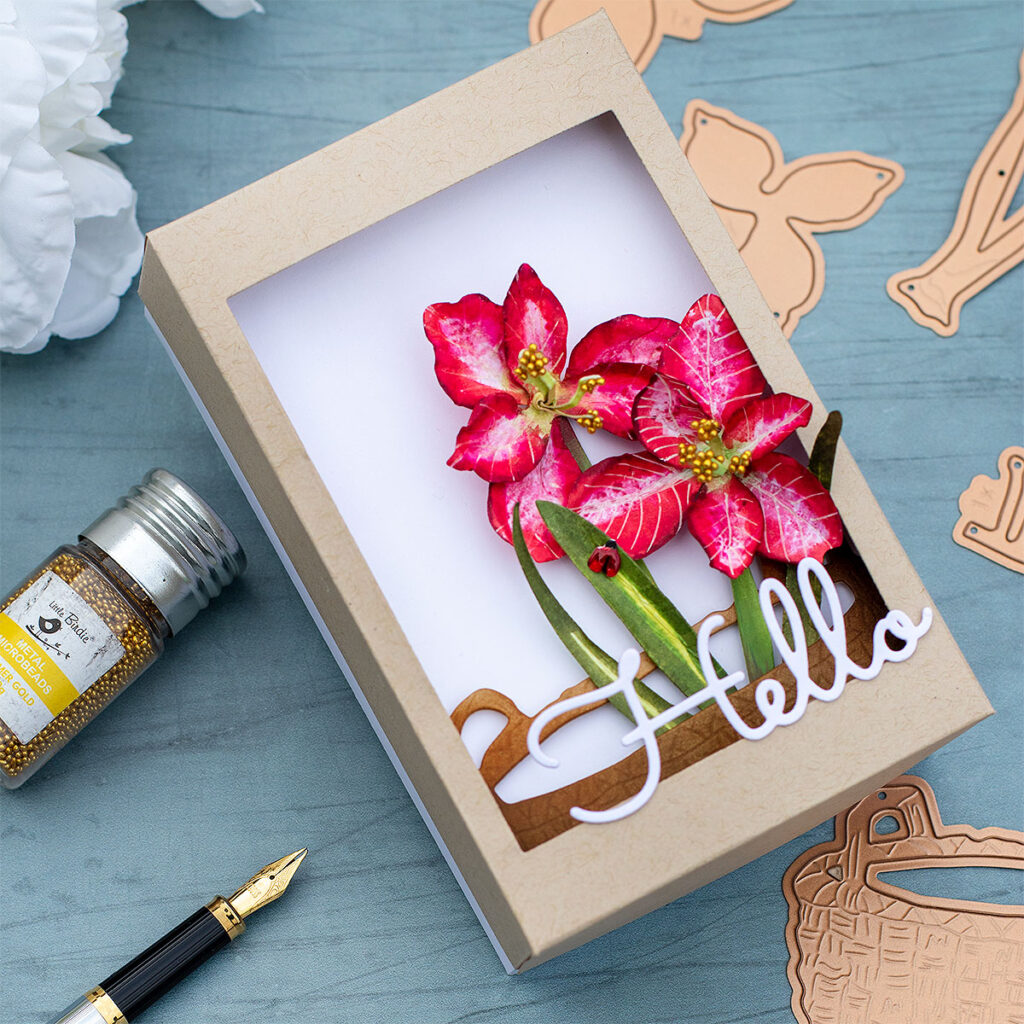 I thought you will like to know how I made this gift box.
The process sounds a lot more complicated than it is so I'll be sharing a video about this specific box design soon.
The lid has an inner insert ( shadow box type) that creates a bed for the tridimensional die-cut flowers and this piece can be turned into a shaker.
This box measures 5-1/2″ x 3-1/2″ inches and it is 1-1/2″ inches deep.
To make it you will need 3 pieces of cardstock:
Box Lid : 8-1/2 "x 6-1/2". Score at 1-1/2″ inches
Lid Insert 6-7/8″ x 4-7/8″. Score at 1/2″ inches.
Base 8-7/8″ x 6-7/8″ Score at 1-1/2 " inches.
You can make this box in any size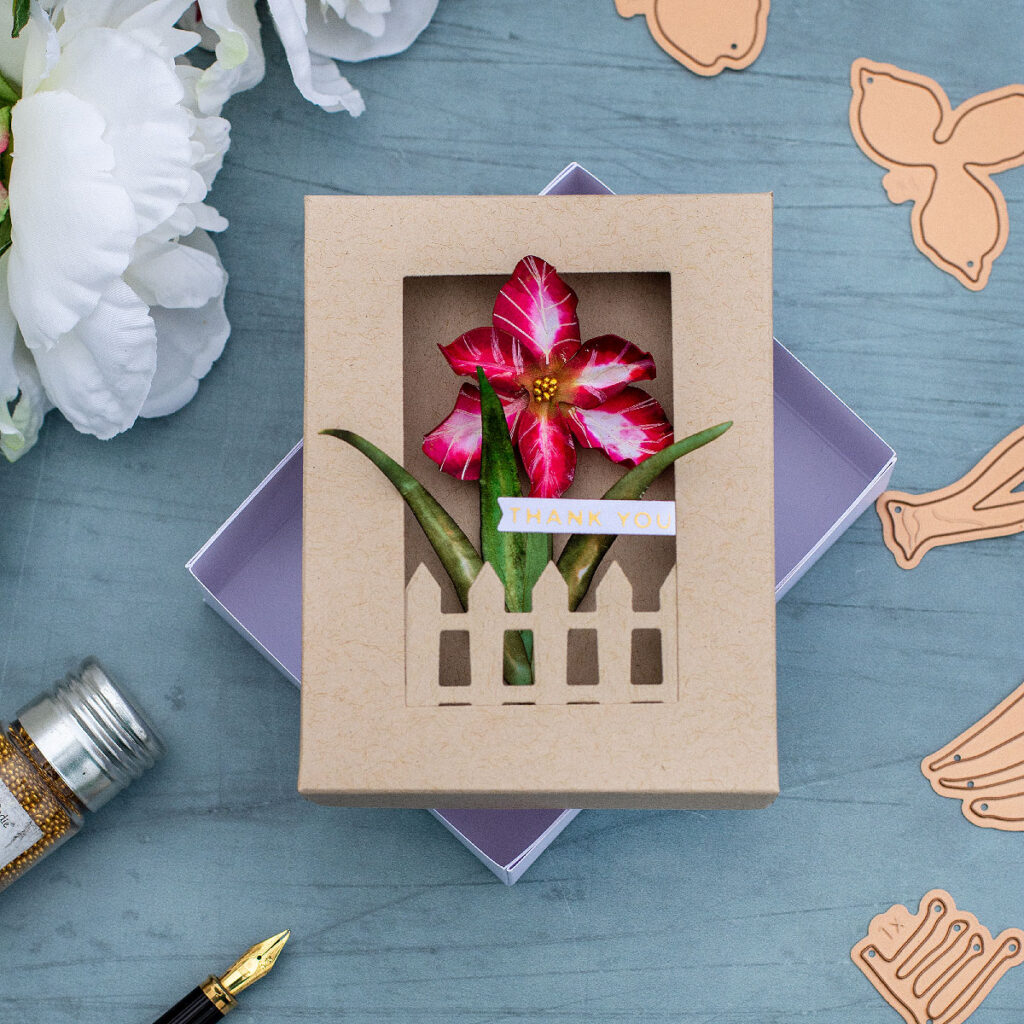 This box measures 3-1/2″ x 4-1/2″ and it is 1-1/2″ inches deep.
Make this box in any size using the formula below:
Box Lid = Box with + Box Lenght + Box depth x 2. Score box depth x 1 around the edges.
Lid insert = Box with + Box Lenght + insert dept x 2 (minus 1/8″) . Score insert dept x 1 around the edges.
Base = Box with + Box Lenght + Box depth x 2 (minus 1/8″). Score insert dept x 1 around the edges.
2. Distress inks and metallic sprays
I also wanted to give a metallic look and feel to the flowers from Cactus Dahlia and Ornamental Garden Pottery [ Available at SSS or Spellbinders]
This could be ideal for Xmas projects!
First, I applied distress inks to the die cuts.
Then, I assemble the flowers
To finsh, I sprayed them with Nuvo mica or sparkle sprays.
Inks and Sprays Used:
I also use Metallic Wax – Antique Gold, 20ml over the leaves and the plant pot
The hot foiled sentiment " sending Birthday Wishes", was made using Brass hot foil and a glimmer plate from Mini Everyday sentiments glimmer plates set.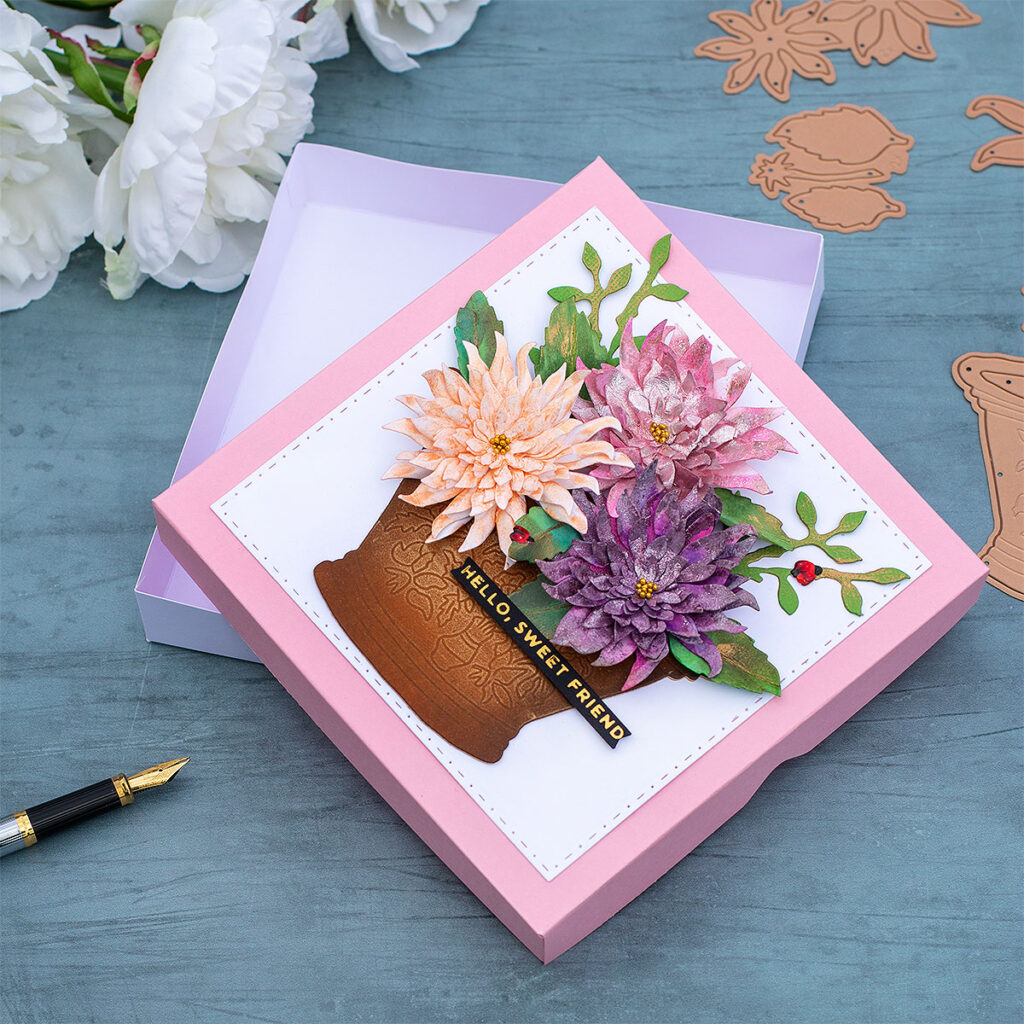 3. Pawsitively Inks Colouring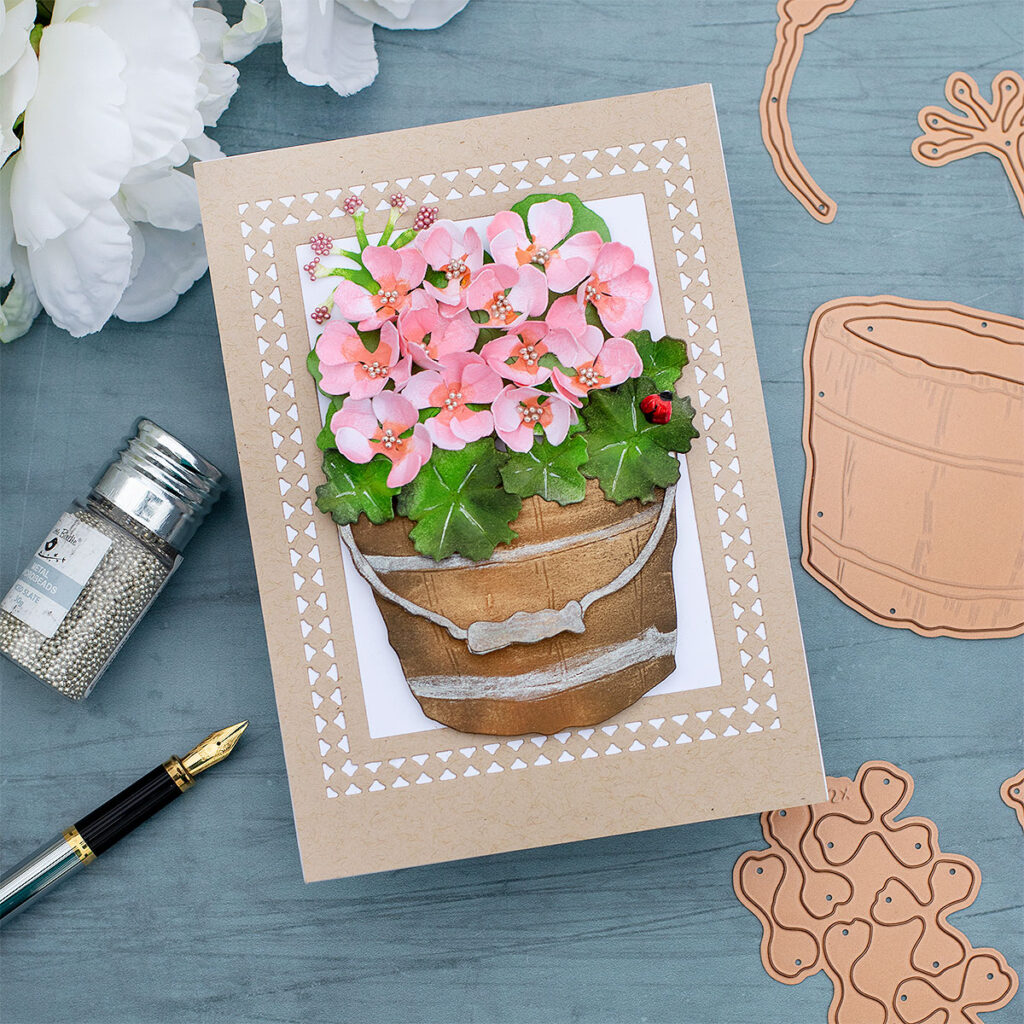 To add colour to the flowers of the Geranium and Antique Wooden Bucket die set [ Available at SSS or Spellbinders]
I simply applied Cheeky and Blush Pawsitively inks by Simon Says using a blending brush.
Then I assembled the flowers as shown in the video.
I added colour to the Bucket using Rusty Hinge, Walnut Stain, and Vintage Photo Distress Ink and I added Silver Metallic Paint to decorate.
Microbeads The Embellishment of the Day !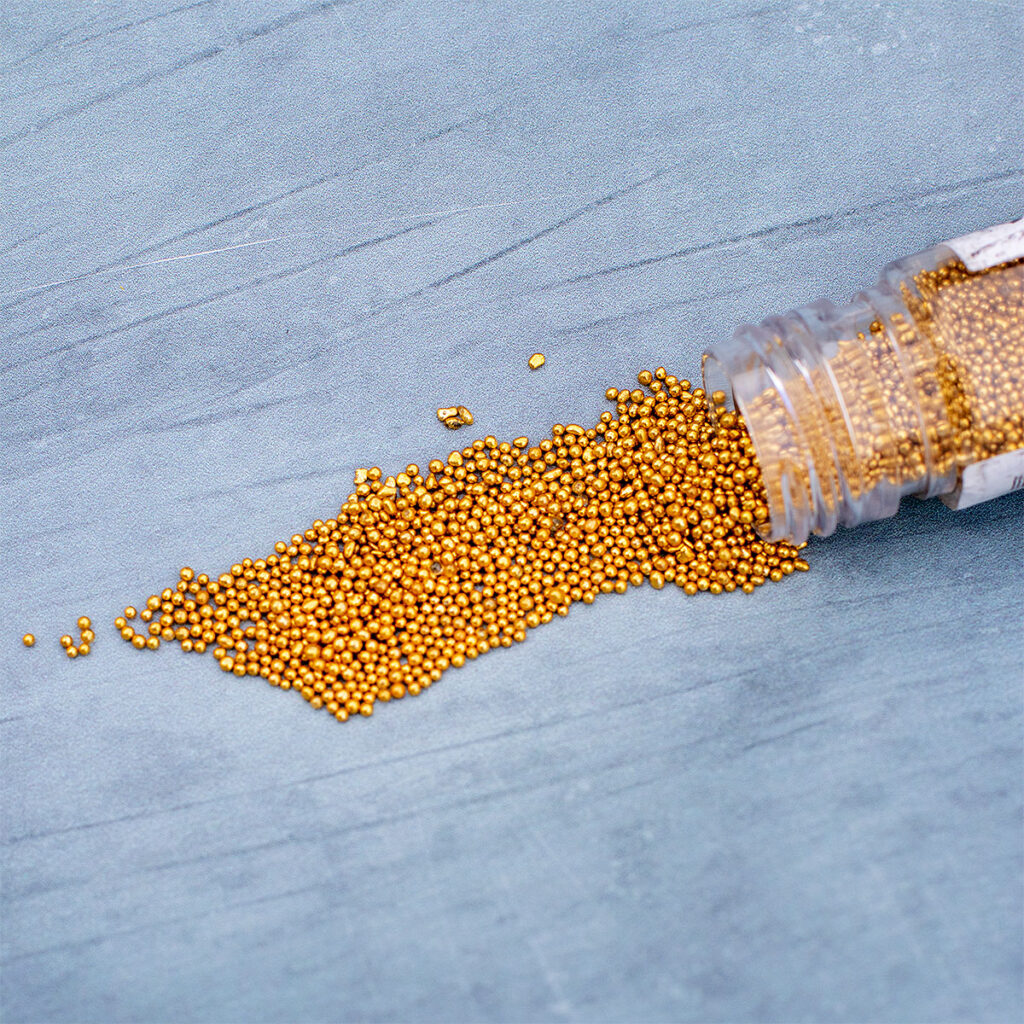 I'm in love with the gorgeous Microbeads by Little Birdies Crafts.
These microbeads are available in different colors and they are affordable embellishments for any crafty project ( $3 USD for each bottle).
I also like the story behind the company that makes beautiful mediums.
Little Birdie Crafts was started with the intent of empowering women by creating employment opportunities for them. Their products are sold in 35 countries.
Use the code BIBIANA5 to save 5% of your order at the Little Birdie Crafts online store anytime.
That's all for today, I hope you enjoy these projects.
Don't Miss Out The Latest Sale at the Spellbinders Store
Supplies list
Affiliate links apply at no extra cost to you. Thanks for your support.