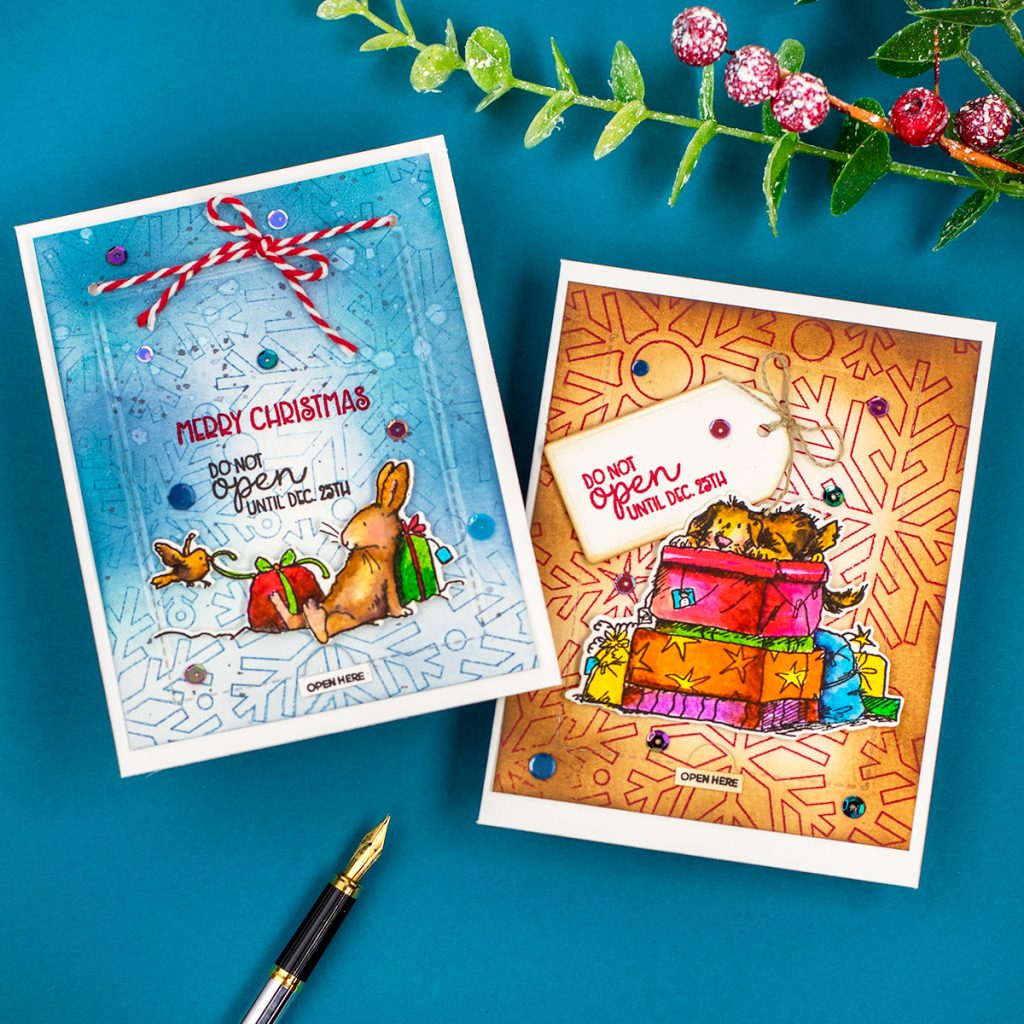 Merry Christmas! I made a couple of last-minute gift cards using Perforated Flaps by Simon Says Stamp and images from Anita Jerams Xmas Stamp Collection and I wanted to share them with you today.
Although, this is more an excuse to say hi today and to wish you and your family the best of the season!
PERFORATED FLAP XMAS CARDS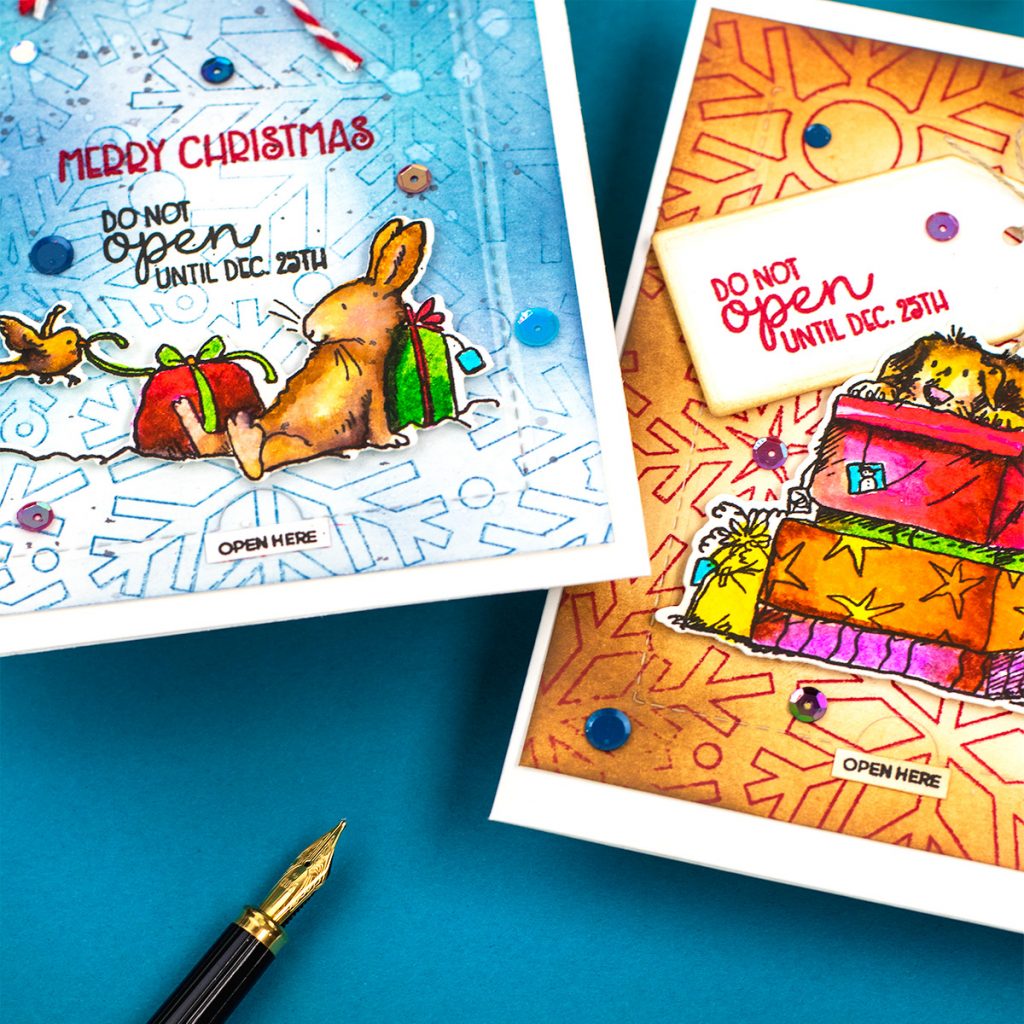 To provide some source of instructions to the recipient, I stamped a little banner at the bottom of the front panel with the words "open here" from Interactively Yours stamp set.
In this way, the receiver will know that they need to tear the paper around the perforated flap to get their gift.
As the front panel of the cards will be torn apart, I would recommend making a very basic composition, and the simpler the better.
I had some images ready from when I was making the projects in the post here. So these cards were easy and quick to make.
If I had to start from scratch I would use die-cuts or something quick and easy to make. Although, adding colors to the images using Zigs wasn't time-consuming neither.
These cards measure 5-1/2″ x 4-1/4″ inches ( C6 )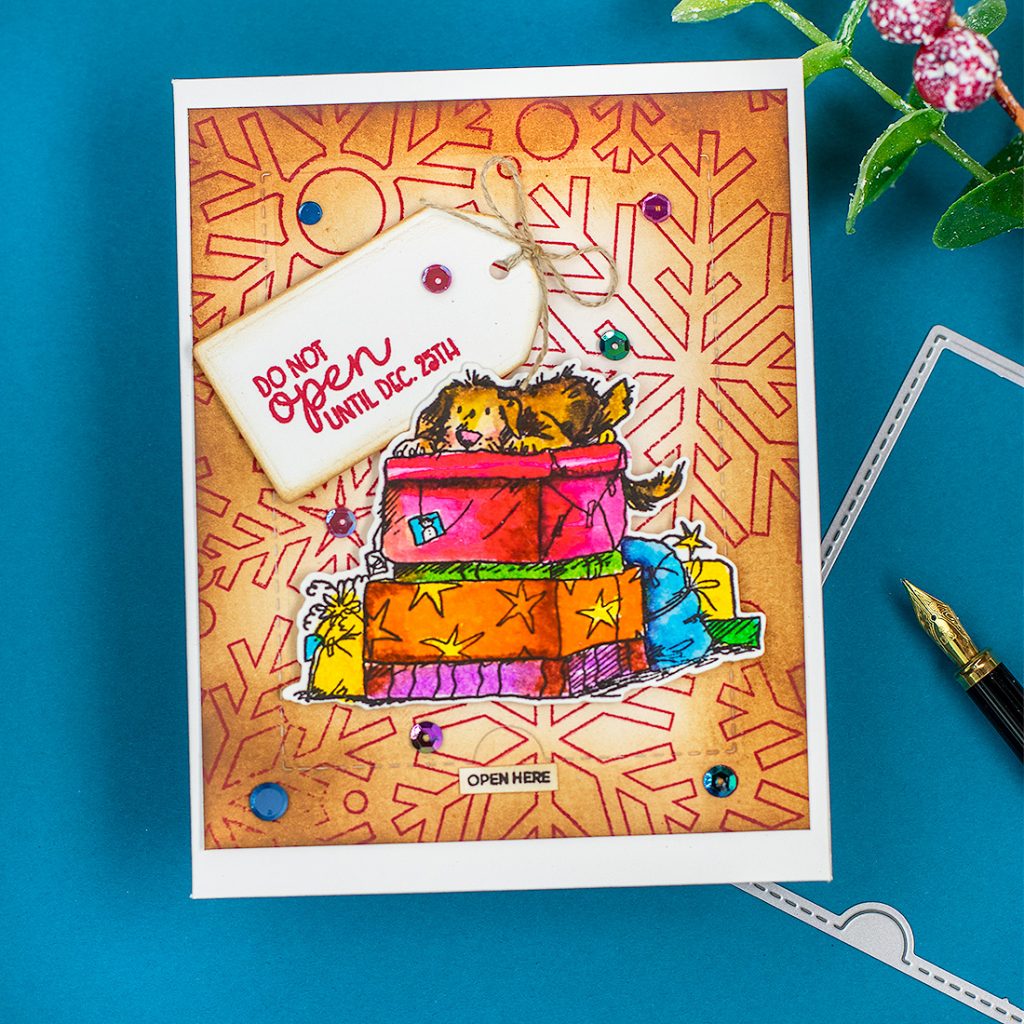 CARD MAKING PROCESS
First, I die cut the panels using the larger perforated flaps die.
Then, I stamped the image from Snowflakes Background over the panels using red ink on one card and blue ink on the other.
Next, I applied Peacock Feather and Faded Jeans Distress Inks to make the blue card and Gather Twigs and Tea Dye inks for the brown card.
I foam mounted the images on the panel and embellish them using sequins and twine.
The images are from Christmas Present Stamp set by Anita Jeram, I applied colours using zigs, and then I cut them using coordinating dies.
For the brown card, I also die-cut a mini tag using the smaller die from Nested Tag die set and I stamped the sentiment on it.
I used these cards to put some money behind the flaps, any small gift could be fitted behind the front panel and you can make this kind of easy and quick cards for any occasion.
PERFORATED FLAPS WAFER DIES BY SIMON SAYS STAMP
Here is a visual of how the die-cut panel will look when using the larger flap die in the set.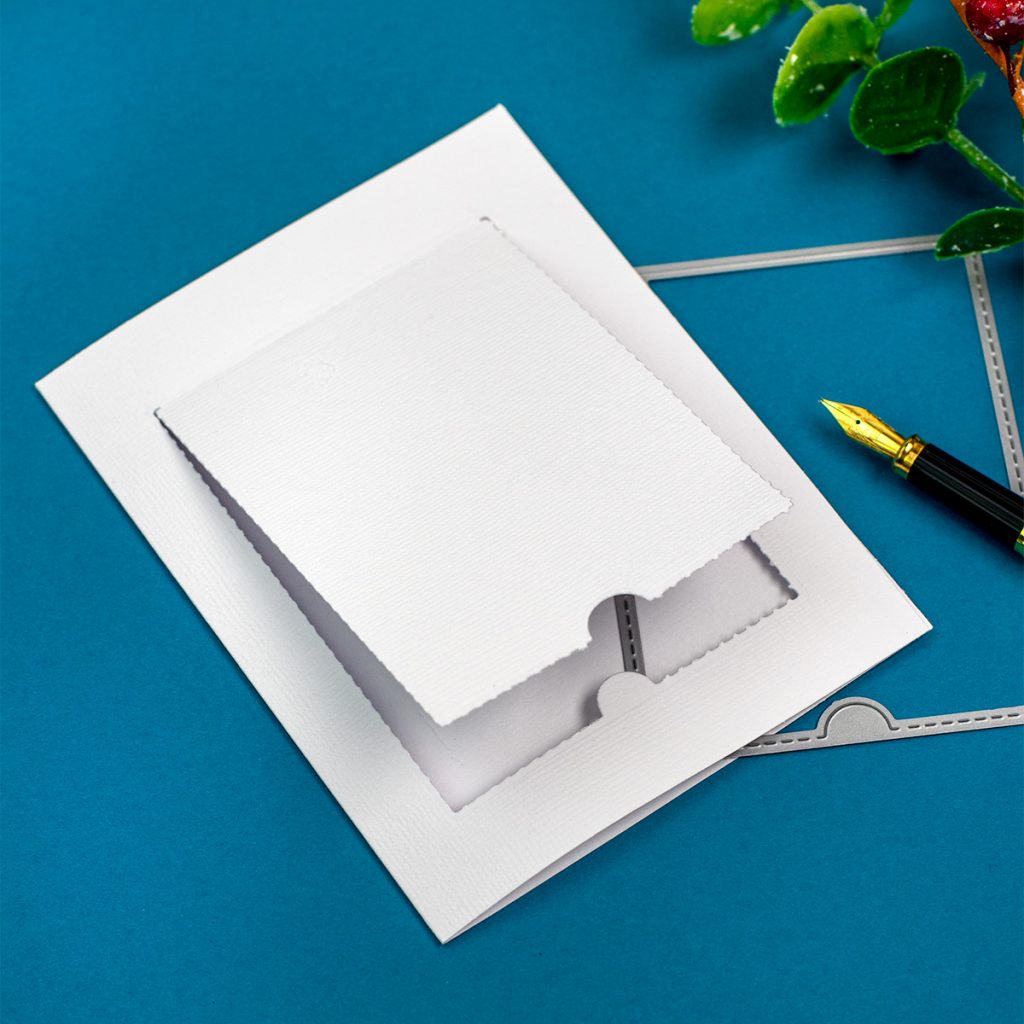 The die set includes 3 dies that will create perforations on the front panel of your projects.
Large: 4″ x 3″ inches.
Medium: 3.2″ x 2.4″ inches.
Small: 2.3″ x 1.75″ inches.
TOP TIP
I would advise using thin cardstock or scrapbook paper to create the perforated flap panel as it will be easier to tear up or open.
That's all for today.
Happy Crafting
Bibi
SUPPLIES LIST
Affiliate links apply at no extra cost to you. Thanks for your support.