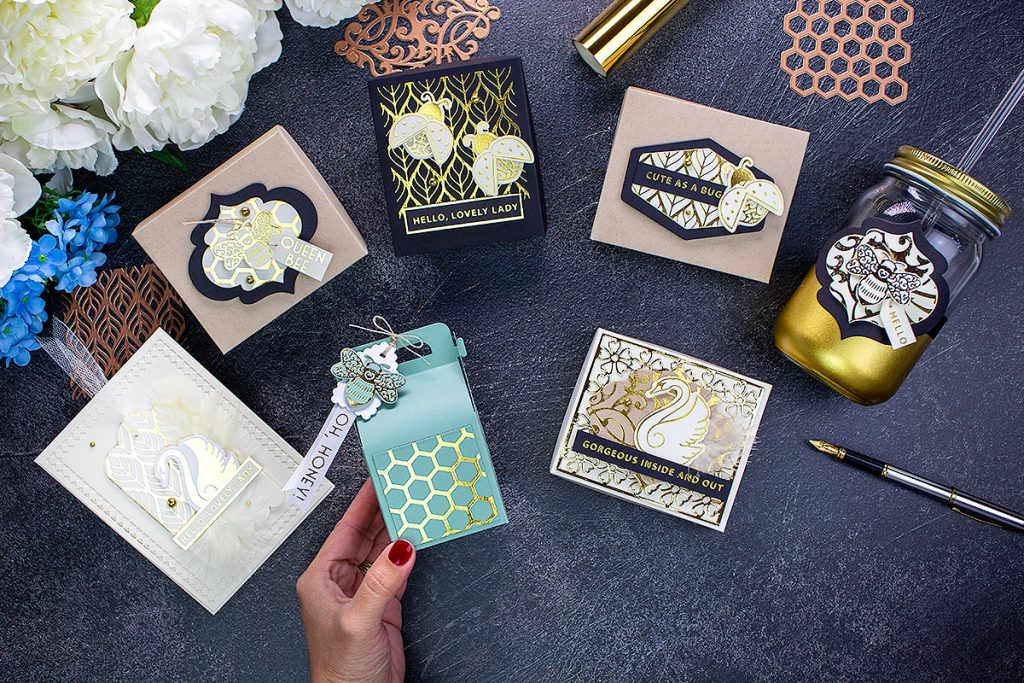 Hi there, it has been a while since I want to share a video with my top hot foiling tips!!
Today I finally got the chance and Spellbinders invited me to share ideas with you while featuring the new Sweet Cardlets Glimmer Plates Collection by Becca Feeken.
I made 7 hot foiled projects to share easy ideas that can give to your projects a professional and incredible look.
Explore the spellbinders Hot System at:
The Glimmer Plates shown in the video are sold individually BUT for great savings, you can get the 3 Glimmer Plates Sets, hot foil, cardstock, and some other goodies shown in the video at a special price in the Sweet Cardlets Project Kit this month for $72 USD.
This kit is great value for money! Check it out…
WHAT DO I NEED TO DO HOT FOILING?
To do easy foiling you will need:
Here is a visual of the Hot Foil System.
The Spellbinders Hot Foil System Includes
Hot Foil Stamp Press Machine
Power Cord (6 ft) available EU, USA, and UK plug.
Heat Resistant Acrylic Spacer Shim
Thin Heat Resistant Acrylic Spacer Shim
Silicone Cooling Pad
Tweezers
Two Starter Foil Rolls (Silver & Rose Gold)
Two Starter Hot Foil Plates (Frame & Sentiment)
The Spellbinders Hot Foil System is compatible with
Spellbinders Platinum, Platinum 6
FSJ Platinum, Platinum 6
Deep Sea Die Cutting and Embossing Machine
Sizzix BigShot, BigKick, Big Shot Plus, Big Shot Express
Tim Holtz Vagabond
We R Memory Keepers Evolution
FSJ Amaze
recomendations
I would recommend buying Spellbinders hot foils to use with your system. I tried other foils from eBay and they didn't work as well as expected.
The machine will do great foiling on 240 -300 grams cardstock.
When the material to foil is thinner you can add printer paper or cardstock shims to add more pressure. This will be an experimenting process.
Now let's see pictures of the papercraft projects in the video…
HOT FOILING DECORATIVE PANELS FOR 3D PROJECTS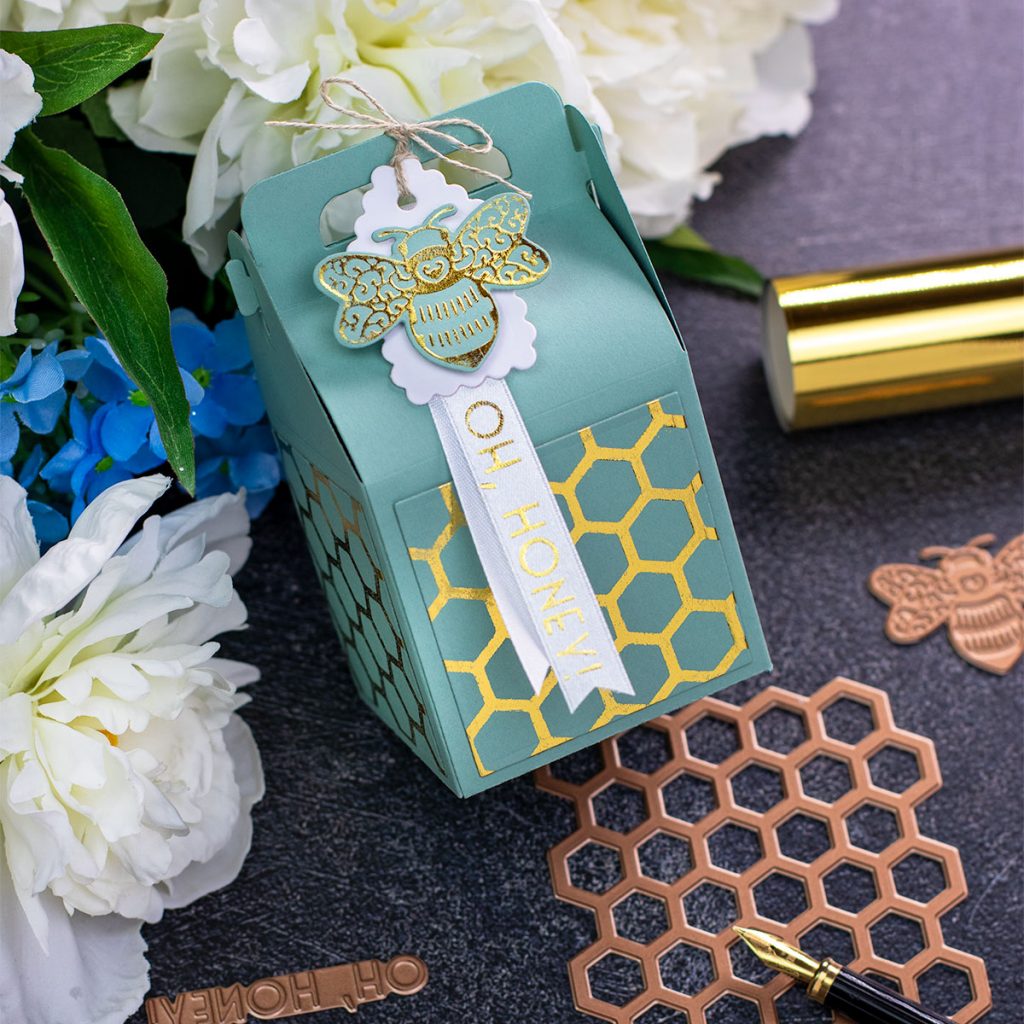 Creating Hot Foil Decorative panels for your projects is easy peasy and you can use any hot foil of your preference.
HOT FOILING embellishments, TAGS AND SATIN RIBBON
The glimmer plates offer a combination of images and patterns to add hot foiled accents to your projects.
You can do hot foiling on a wide variery of materials.
For today, I hot foiled white satin ribbon. I needed to 2 extra shims of paper ( each was 210 grams). I got some over foiling that I removed using a Kneaded Putty Rubber.
HOT FOILING TOPPERS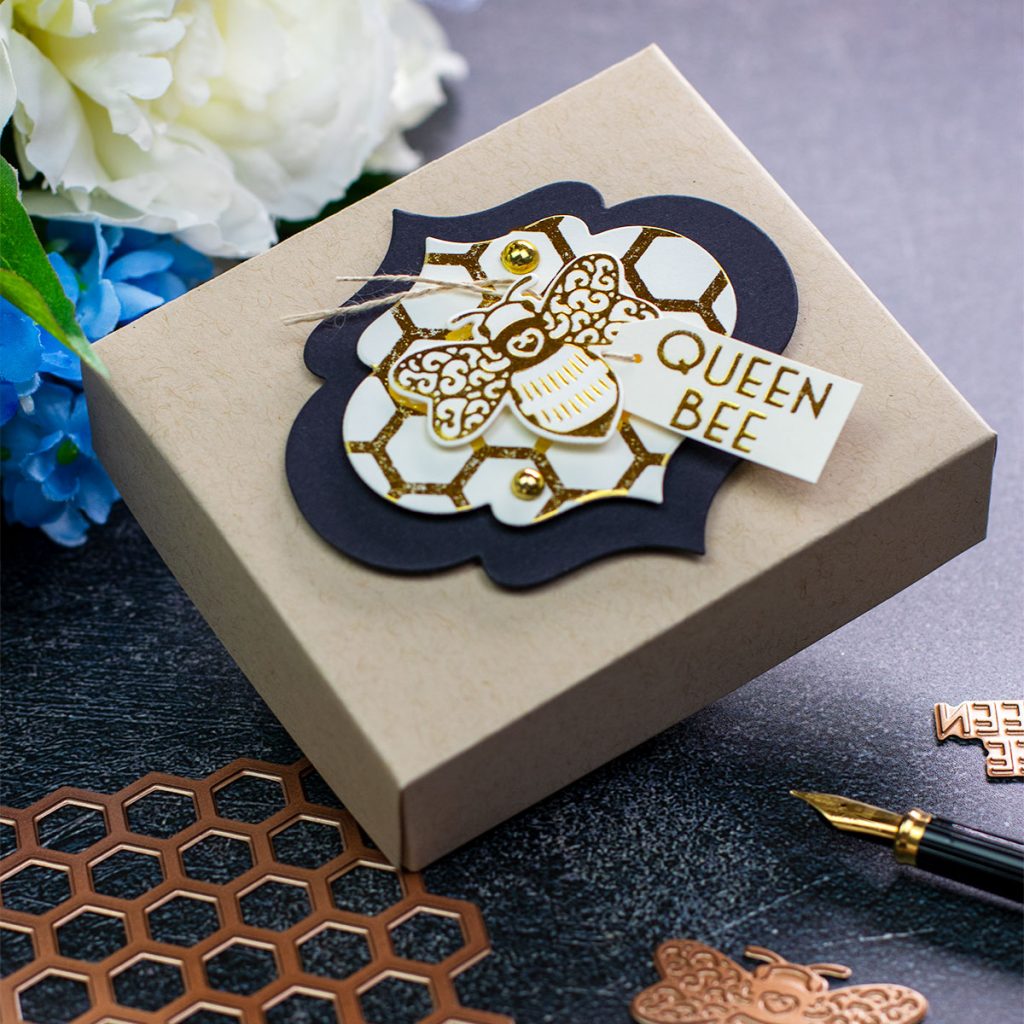 I wanted to do foil over white and dark cardstock to show you the different looks.
Once you foil a piece of plain cardstock you can use it for any part of your project. Even if is a tiny little accent, this foiled piece will do all the difference.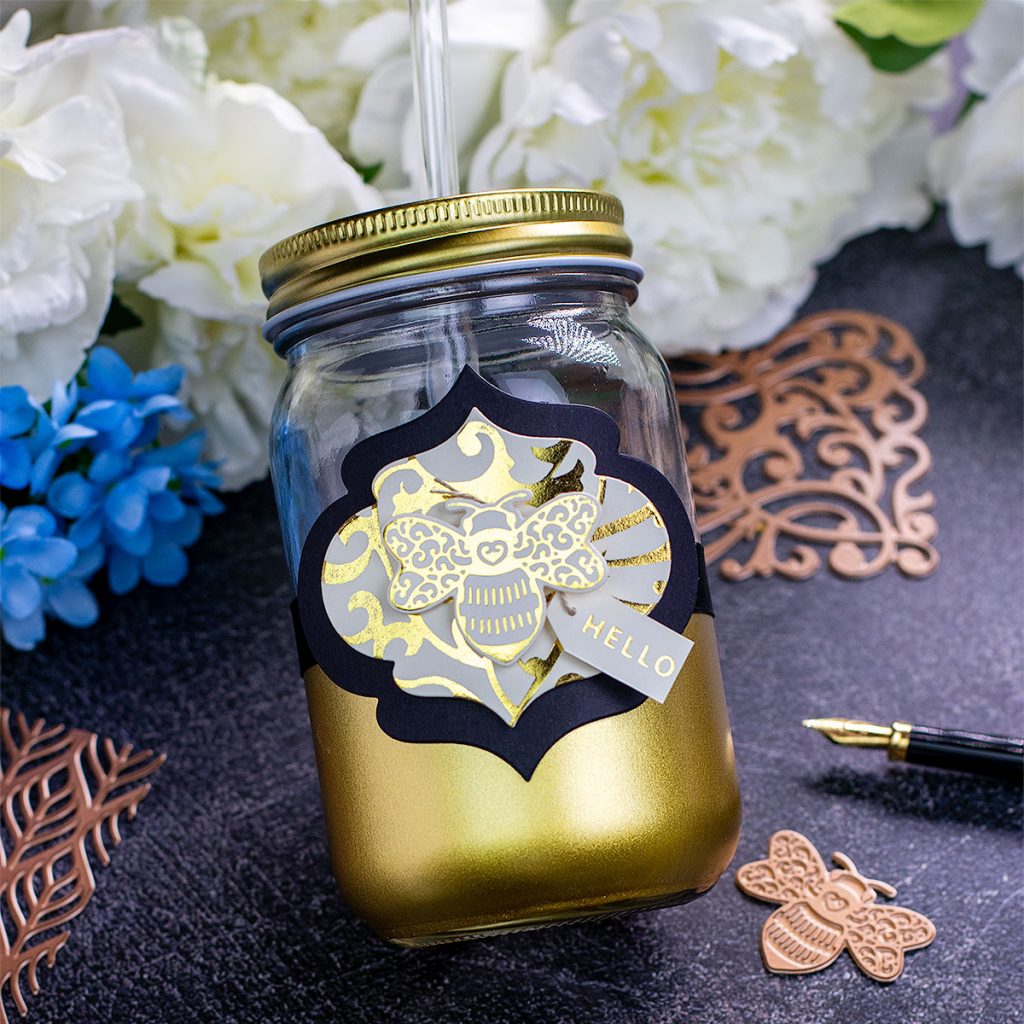 HOT FOILING DIE CUTS
HOT FOILING CARD BACKGROUNDS OR ACCESSORIES
Thirsty for more foiling ideas ?
That's all for today
Thanks for stopping by.
Happy Foiling
X Bibi
supplies
Affiliate links apply at no extra cost to you. Thanks for your support.