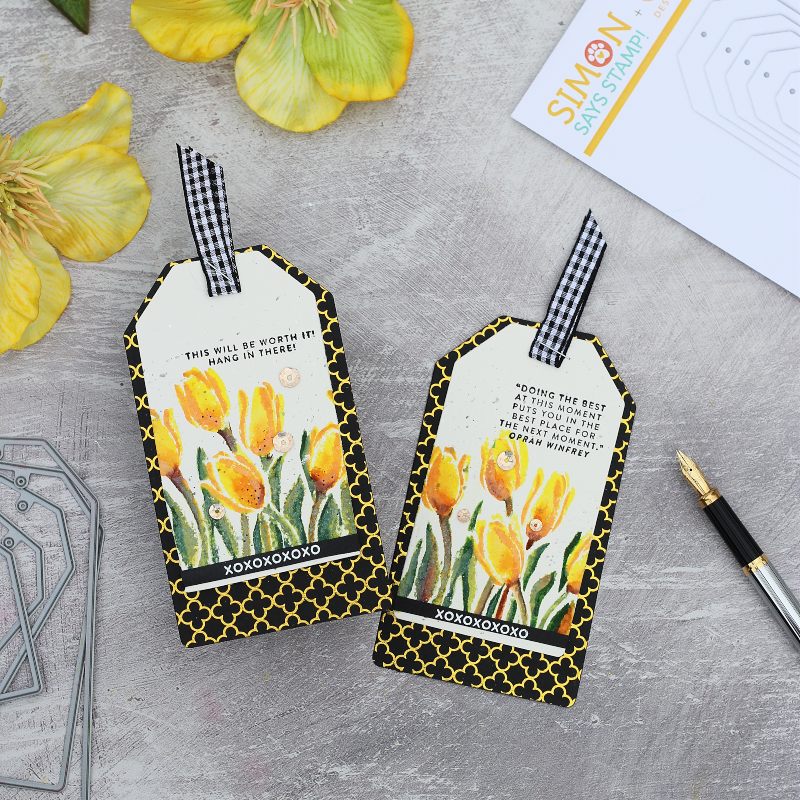 Hello everyone, This was a mistake. I spoiled my watercolor stamped panel while trying to get playful with Layered Tulip stamp set by Simon Says Stamp.
To be honest, I became mesmerized by the sound of the birds in my garden.
In spite of living in these challenging times for humanity and this almost surreal situation, I couldn't help thinking how good this whole thing is for nature!!
Call me crazy but the birds in my garden sounded extra happy and I was happy for them.
I even asked "Alexa" to stop playing my fav Jazz music to carefully listen to the birds. It was beautiful. Seriously!!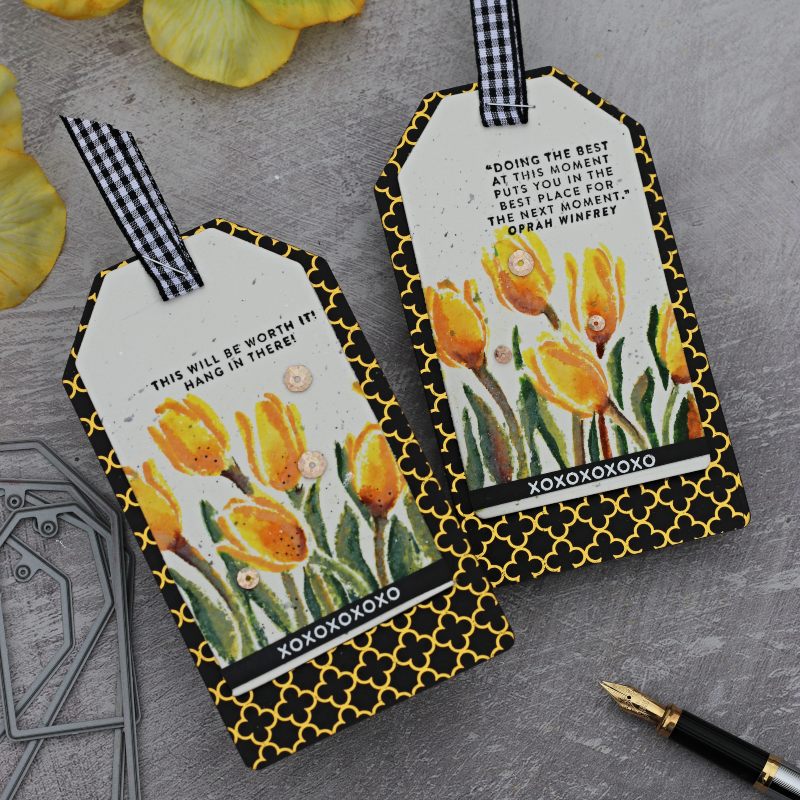 Anyways. I was in a very good mood so I decided to rescue somehow the spoiled panel to make a couple of tags to share with you encouraging words and this simple crafty idea.
I also used:
I really love the Tiny Words Encouragement stamp set!
Just perfect to complete what ended up being encouragement tags …so suitable for the moment we all are sharing.
"Hang in there"
"Doing the best at this moment puts you in the best place for the next moment"
I hope you can hear the birds singing too.
Stay positive, search for help, stay connected, stay safe.
Overall stay calm and keep crafting.
I'll share more projects using this stamp set tomorrow…
Sending hugs.
x
Bibi
Pin Me
Supplies
Just a note to let you know that when you buy through the links in my blog I get a small commission at no extra cost to you.


Thanks for your support!