Hi everyone, I had the chance to try Bright Rosa craft supplies and WOW… I'm in love with the dies!
These are clever designs, easy to use and produce modern, cool, stunning die-cutting shapes just perfect to put together quick and simple cards for different occasions.
I made Christmas cards to feature:
Christmas Words die set – PROMO ALERT £7.20 / $7.47
Snowflakes Borders – PROMO ALERT £4.80 / $4.98
Fern Borders
All Bright Rosa Christmas dies are on promo – 50% Off on CraftStash UK | USA .
Watch video below to see products in action
Explore Bright Rosa Papercraft Products
CraftStash USA – CraftStash UK
Although images would never make justice to these supplies, I tried my best to keep them as the focus on my cards with very little colouring and very little embellishments the die cuts do all the work.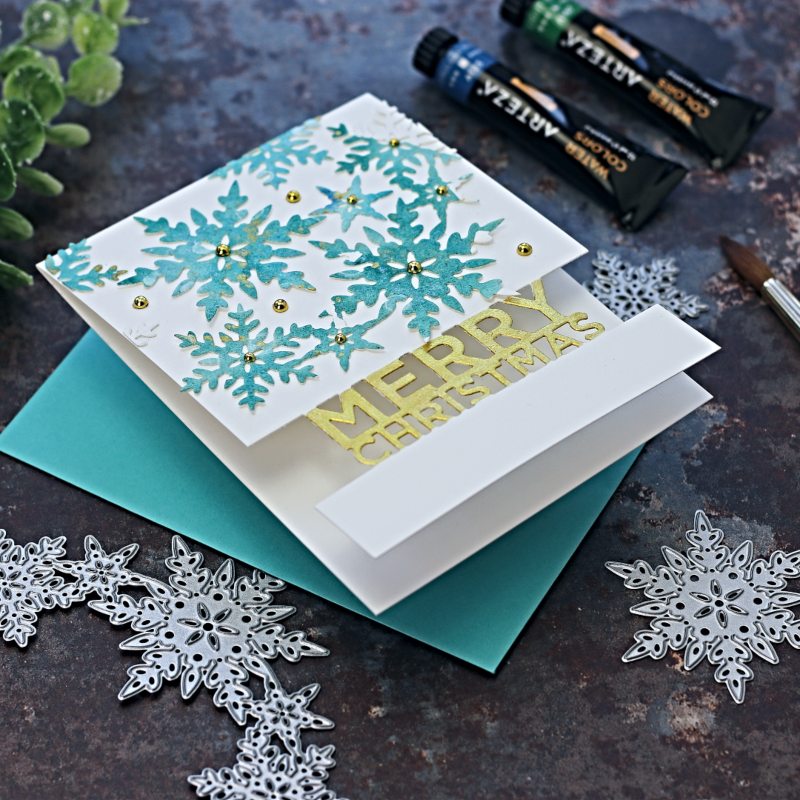 I create card bases out of Arteza Watercolor paper.
This is a beautiful sturdy paper that would allow you to make one layer cards and apply watercolours without warping.
I had the idea to hand paint or stamp flowers or branches around the die-cut word or perhaps do some stencilling but I change my mind and I also used other Bright Rosa dies to complete my cards.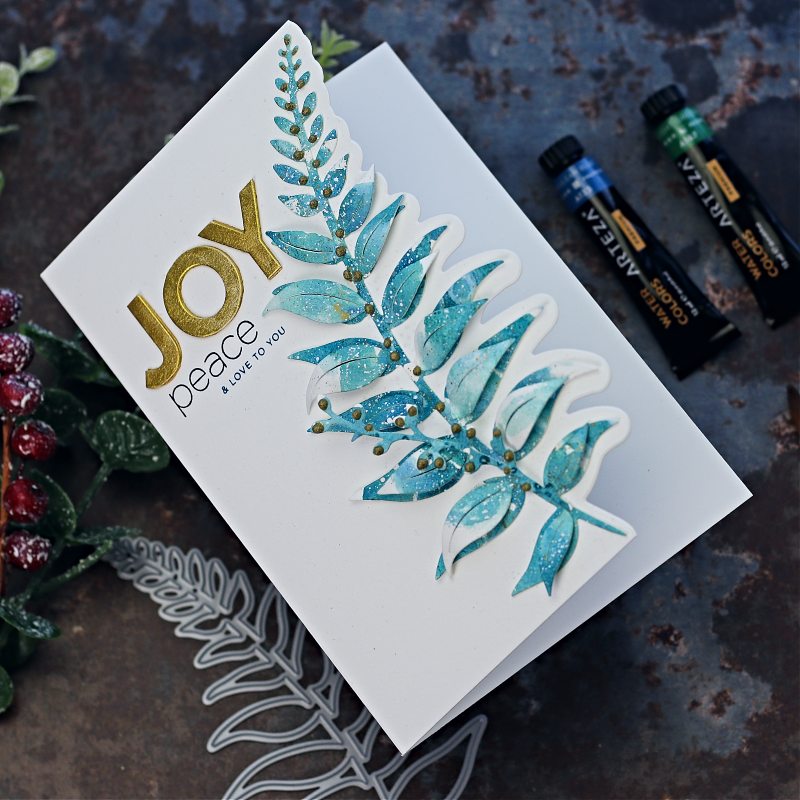 To add colour I used watercolour paints and gouache by Arteza and I painted the paper before die cutting it.
I also used Kuretake Starry Colours . These are beautiful metallic watercolour paints to add colour to the sentiments and to splatter the paper.
Incorporating die-cutting to artwork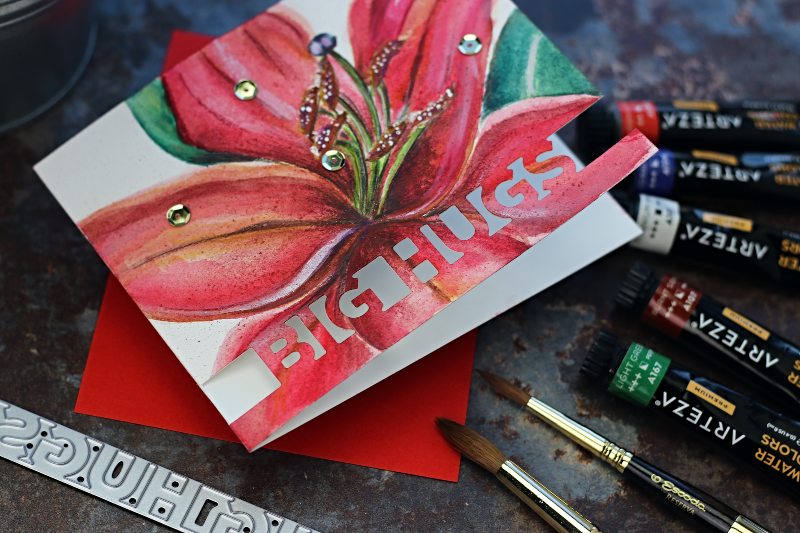 Last but not least, I also want to share this idea with you.
This was the first idea that crossed my mind when I saw Bright Rosa word dies!
I just traced the flower using a pencil HB and I did some watercolor using my new Arteza Watercolor paints.
I totally love this idea as your main supply will be your creativity, some paints and why not? Bright Rosa word dies? YES, please!!
Note: I'll be sharing the painting process in another post but gosh days are shorter in December, so the video will be available soon on myYoutube channel here.
That's all for today. I hope you like these projects and ideas.
If you ever want to share your work with me please tag me on Instagram (#bibicameron).
I'll be thrilled to see your makes.
Happy crafting!
Supplies List
Just a note to let you know that when you buy through the links in my blog I get a small commission at no extra cost to you.
Thanks for your support!
Find Bright Rosa Dies in the links below
• Bright Rosa Die Set Fern Border | Set of 16 [ craftstash.co.uk ]
• Bright Rosa Die Set Fern Border | Set of 16 [ craftstash.us ]
• Bright Rosa Die Set Christmas Words | Set of 18 [ craftstash.co.uk ]
• Bright Rosa Die Set Christmas Words | Set of 18 [ craftstash.us ]
• Bright Rosa Die Set Love Words | Set of 14 [ craftstash.co.uk ]
• Bright Rosa Die Set Love Words | Set of 14 [ craftstash.us ]
• Bright Rosa Die Set Snowflake Border | Set of 7 [ craftstash.co.uk ]
• Bright Rosa Die Set Snowflake Border | Set of 7 [ craftstash.us ]