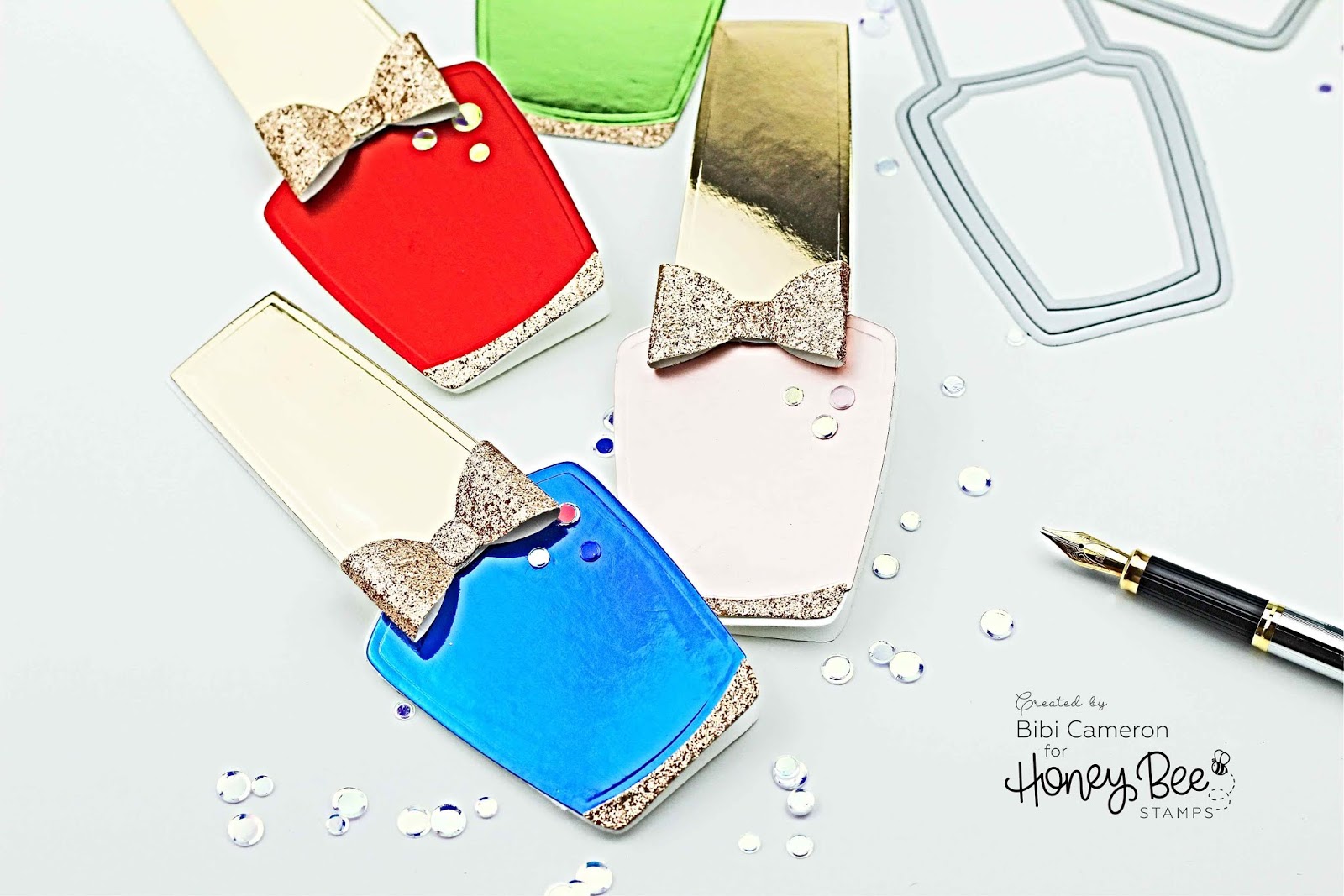 Finally, the Nail Polish Bottle Dies by Honey Bee Stamps landed at my doorstep here in the north of Scotland and today I'm sharing an easy and quick die cutting idea with you.
I made super simple mini cards in different paper colours. I used Craft Perfect mirror cardstock which is gorgeous in flesh and I love it to die cut sentiments but is a bit hard to photograph when used to die cut large images and shapes as it not only reflects light but also shadows, the roof… everything.
There are 9 dies in Nail Polish Bottle die set to cut different parts of the bottle, the card base and 2 different decorative bows.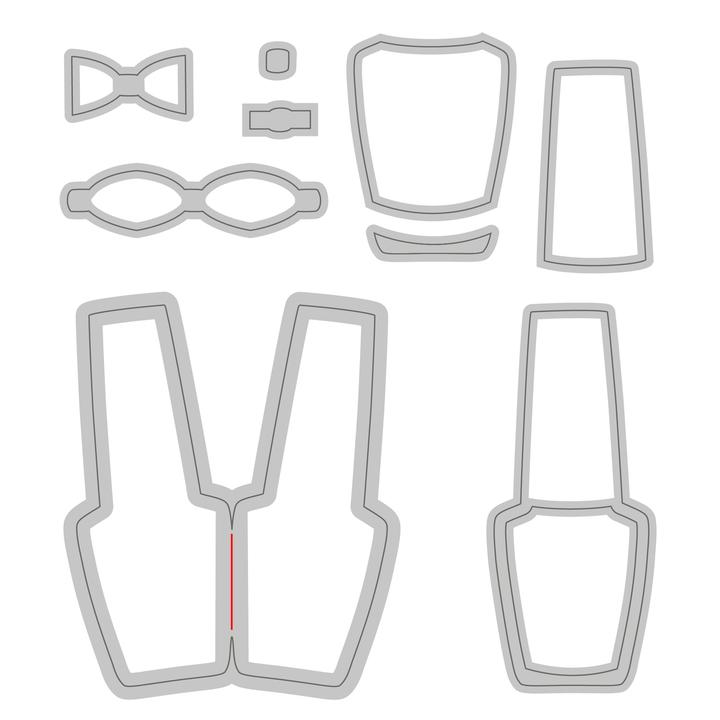 These dies are a dream to work with… they cut the paper like butter and allow to easily and effortlessly create different card designs including shaker cards or tags.
The size of the final card is 5-1/2 " x 2.5″ ( 13.5 x5.5 cm) so this is not a large card and it is perfect to add to small gifts or treats.
I also think that this would make an original and creative business card for nail artists too.
That's all for today … Thanks for stopping by and please let me know if you have any questions. I always read and answer your comments.
If you wish to receive my blog post or videos directly on your email please Subscribe to my blog here! or my Youtube Channel here!
Many hugs and happy crafting
x
Bibi
Supplies
Just a note to let you know that when you buy through the links below I get a small commission at no extra cost to you. Thanks for your support.