Still, 3 days to preorder the Tonic Studios Craft Kit #11. This is is a Winter/ Christmas themed but here you have 7 easy die-cutting ideas to use the border dies in the kit to make cards for any occasion.
Pre-order your kit at: www.tonicstudioscraftkit.com
I always take pictures in the evening but I'm not sure what happened this time. Apologies as I couldn't get the pictures quite right and the colours look dull. 🙁
In the video, I also show how to align long photopolymer, silicone and cling stamps with the curved edge of the die cuts. Easy – Peasy and you might know how to do this already but if you havent thought about it this is a tip that will enhance your projects.
I added rhinestones to embellish and I allow the die cuts to show their beauty on their own. No more embellishments or colouring or shimmery paints… What you see is just the ultra white smooth 300grs paper folded and die cut with precision.
I also die cut tags.. You know I love tags and during Christmas tags are essentials. So why no using the dies and stamps in the kit to make super quick and easy tags. You can make them in any colour!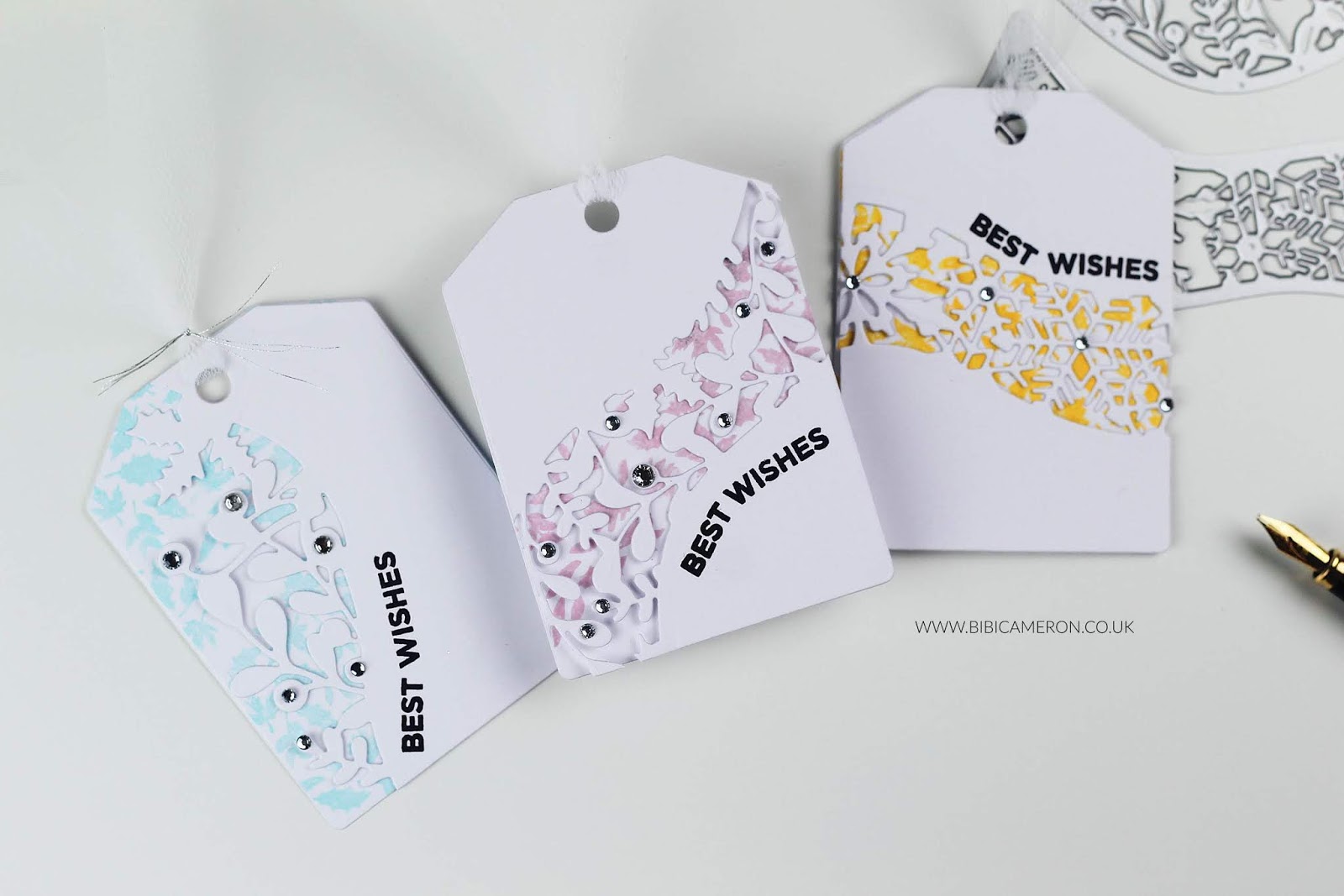 You can also give a new look to the die cuts and by adding some flowers you can swap from winter to a spring-themed project.. the sky is the limit!
That's all for today … Thanks for stopping by and please let me know if you have any questions. I always read and answer your comments.
If you wish to receive my blog post or videos directly on your email please Subscribe to my blog here! or my Youtube Channel here!
Many hugs and happy crafting
x
Bibi