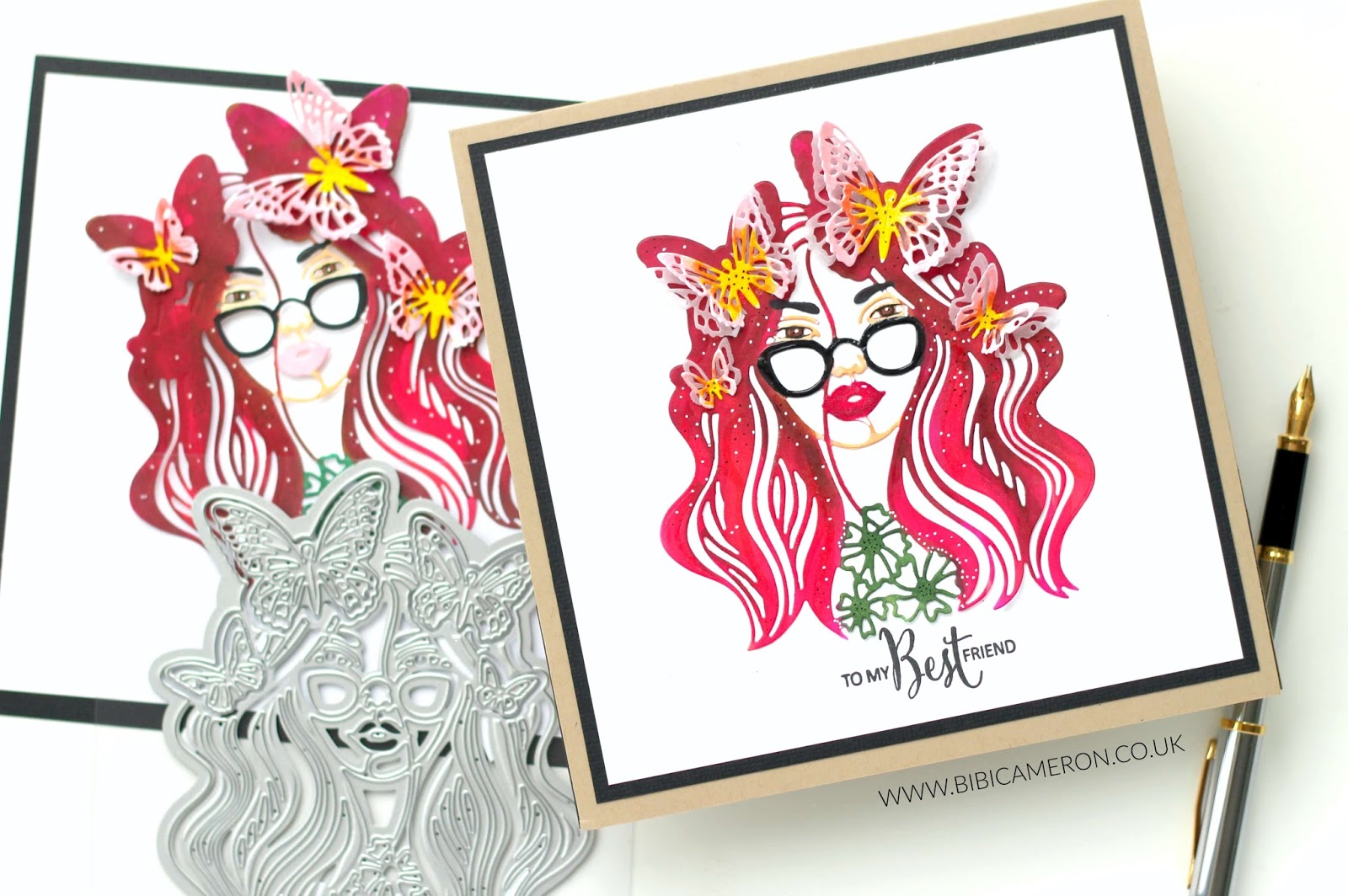 In rare occasions, I have been able to find supplies that take me out of the ordinary or out of my comfort zone and that's pretty much how I felt when I had the chance to try the new die collection by Tonic Studios called: Boho Beauty, launched last month here in the UK.
All I have to say is that I love them and I wanted to share with you the samples I made for Tonic's Tv Shows.
All the cards below measures around 6.5″x 6.5″ inches.
There are 4 dies sets in this collection, each includes 5 – 6 individual dies :
I'm preparing a video to show you the dies and the card samples it will be available soon on my Youtube Channel Here! so make sure to subscribe to be notified when new videos are posted 🙂
Ok… I did what I like the most and I started by coloring the die cuts with Nuvo Alcohol Markers. This was rather easy and enjoyable.
By the way, the Nuvo Alcohol Markers ( Creative Pens) are extremly easy to use, they blend nicely, the price is great and the colours are stunning.
I was inspired by Bohemian and Pop Art. There are lots of pictures on the Internet with striking backgrounds as well but I defo wanted my projects to be clean and simple as I also wanted the die cuts to be the main focus of my projects.
For the card below I use white smooth cardstock and I colored the large die cut with Nuvo Alcohol markers. The flowers on her hair were made with pink , blue and mint cardstock colours.
I love her blue hair and her stunning afro style!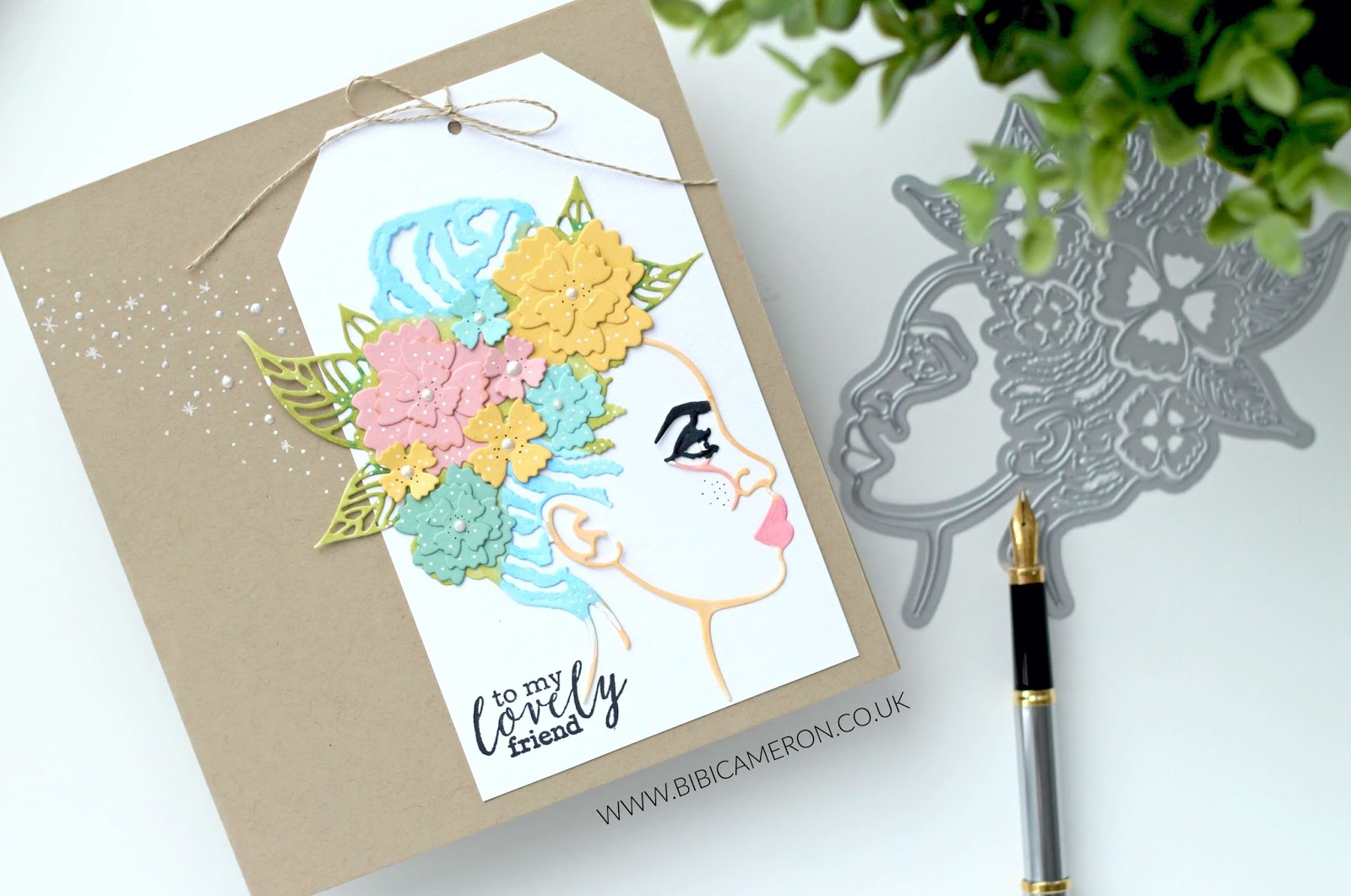 I have to admit that "Camelia" is my fav die in the collection. I love it! There is an ethical element in this die set and you can add different skin tones to the images to create cool ethnic cards which a lot character too.
For the card below I also used "Camelia" but I die cut her out of craftperfect black mirror cardstock . This is a very quick and easy project with minimum effort. isn't she gorgeous?
I also wanted to create a minimalist project using "Jasmine" so I made the box below.
For the box toper I die cut the silhouette out of 300grams white and grey cardsrtock and I inlaid the grey die cut on the negative space of the white piece of cardstock .
I used silver glitter paper to die cut some of the flowers in her head.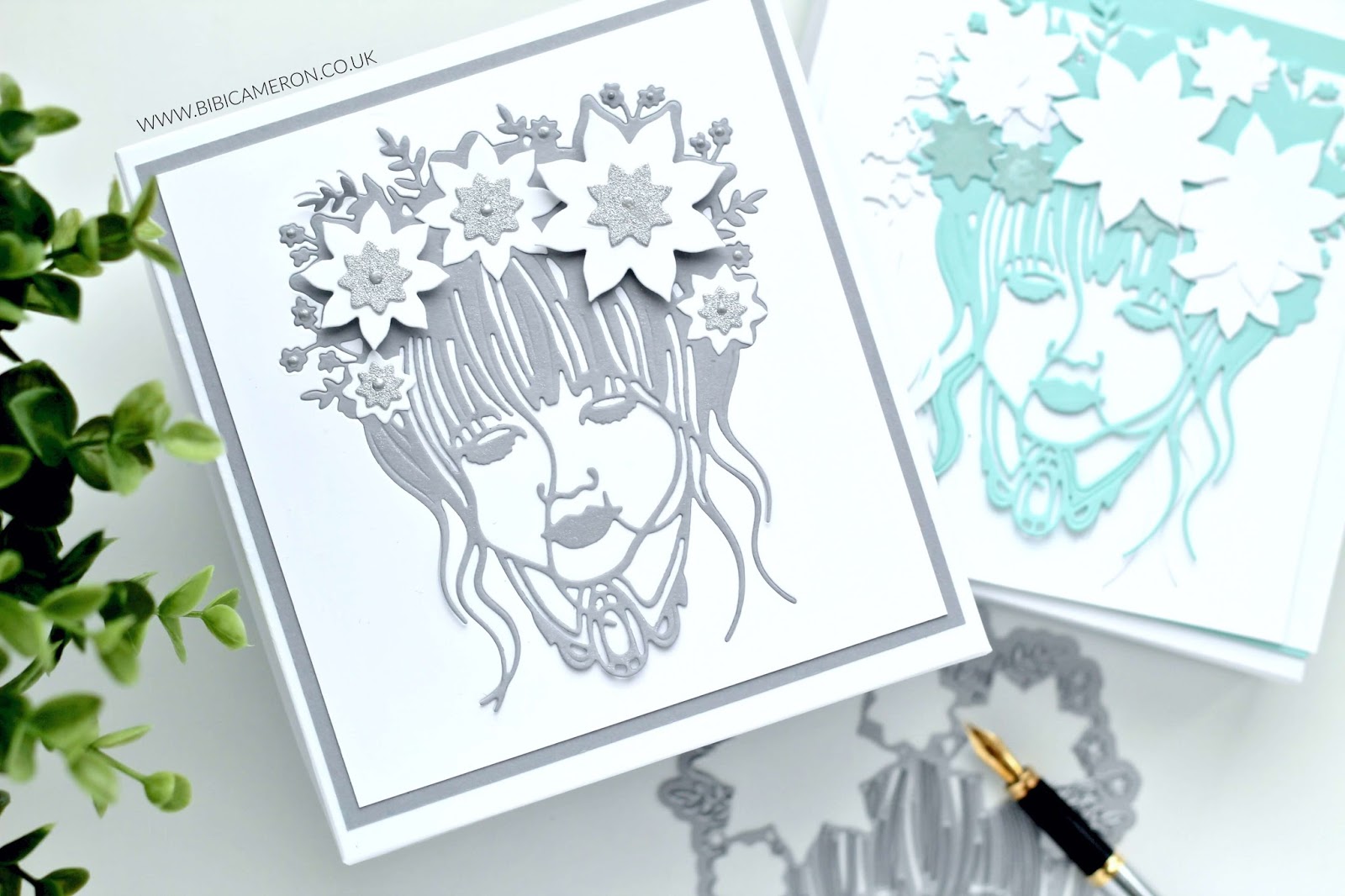 Below a card I put together very quickly, only using black cardstock. I'm not kidding it took me 2 minutes to make it as I just wanted to know how the ide cuts look in black.
It also gives me this idea to create invitations or cards for teenagers. My oldest daughter said this one was her favorite die set a it soooo arty and modern!
The stamped sentiments are from Clearly Bissoted stamp sets: Lovely Lilies , Friends Forever , Pretty Pansies. I absolutely adore Cleary Bessoted Stamps and I know I need to put my hands on them soon to show you how beautiful they are.
That's all for today. I hope you like the cards and the supplies
Thanks for stopping by and happy crafting!
Do not forget to Subscribe to my blog here! or my Youtube Channel here to get my latest blog post or video directly in your inbox.
Hugs
x
Bibi
Supplies
Boho Beauty Die Collection is available at www.hochandatv.com anything else can be found in the links below.