Hello everyone, I hope you are having a great weekend. It is Sunday for Honey Bee Stamps and here in Scotland we are saying goodbye to the long bright summer days which are not that warm but better than the dark freezing winter days.
So I like to dream of sunny winter days and so today I'm sharing a card made using More Flakey Friends stamp set on a bright scene. The sentiment is from Let it Snow stamp set.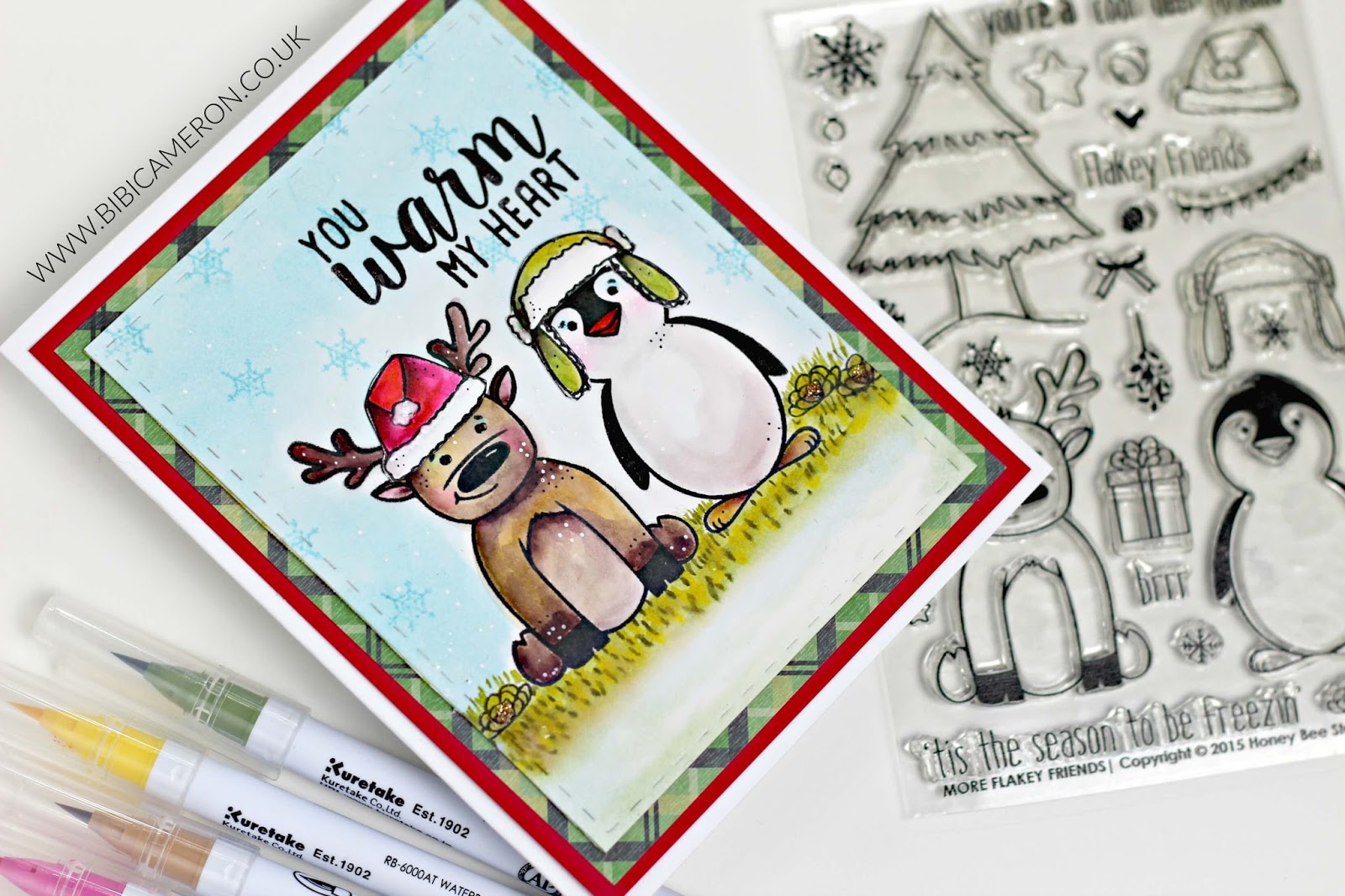 I'm loving Honey Bee images as they are so easy to colour and their stamp sets always come with a bunch of little stamp accessories that you can use to easily create embellishments, accents to enrich any composition.
These tiny accessories stamps included in Honey Bee stamp sets can also be used on their own… they are the cutest thing ever and some of them are as tiny as 4 mm tall … check out the pine cone or the Christmas bubbles in the stamp set More Flakey Friends stamp set. I defo have to make something using the wee stamps and share it with you.
This week I also receive My Zigs (Kuretake Clean Color Real Brush (Set Of 36 Colours
) .. they finally arrived from Japan. I didn't know I was buying from Japan actually as I ordered from Amazon – Kuretake UK. They took about 20 days to arrive but I think it is worth the wait as they are a bit pricey in the local market and for a set of 36 I only paid about £39 which included shipping.
You can also get the 24 colours set or moreon Amazon Here!! and check out the price.
In my opinion these water based markers are awesome! It might be good to try them for a while and get to know the colours to see how they work and blend together.
It is also essential to use the right paper with them as with any other marker they will perform better on the right paper. I like Bristol Smooth paper or cold pressed watercolour paper 300 grams.
oh! and I also found a new favourite ink to colour skies and it is Tumbled GlassDistress Ink. I have to thank Debbie Hughes who has donated me several Distress ink pads and I'm loving the colours … I also used Evergreen BoughandBundled Sage Distress Ink to add colour to the background of this card.
And another new favourite is the A2 Double Stitched frames die by Honey Bee. I find myself using them very often.
PIN ME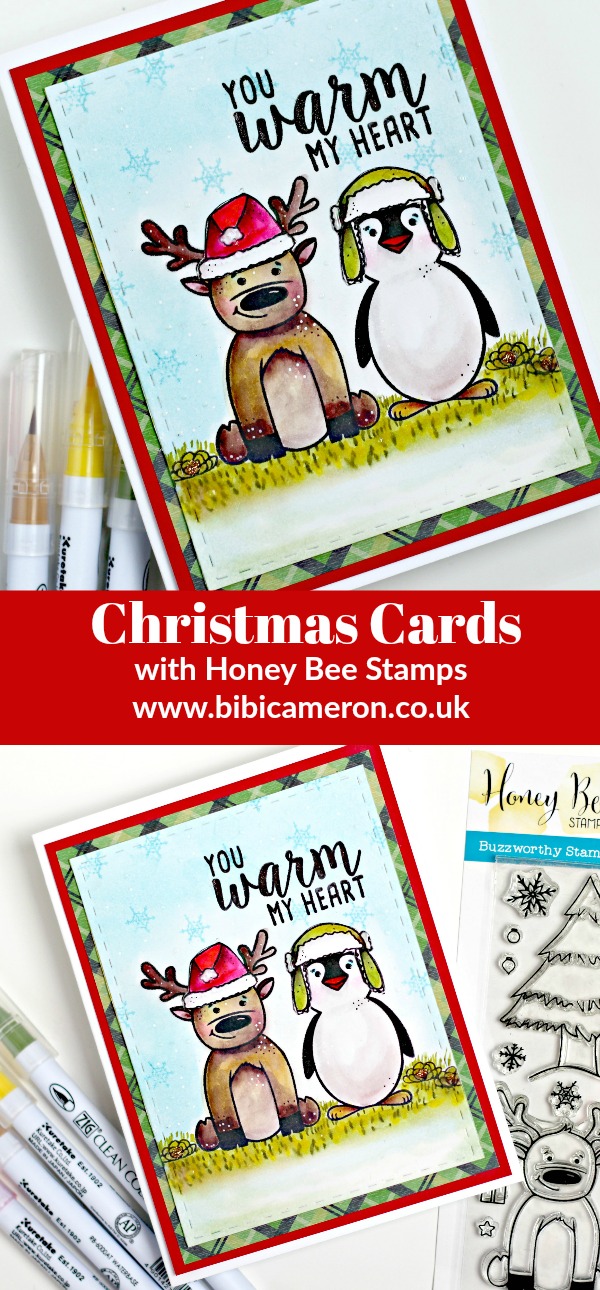 That' all for today… Thanks so much for stopping by. I really hope you like the projects today . Do not hesitate to ask any questions or leave a comment I would love to hear from you.
Do not forget to Subscribe to my blog! to receive via email my latest blog posts and news. All you have to do is to click here add your email, and confirm subscription from an email you will recibe immediately.
If you would like to place an order for any of the products used in this post or any other craft supply simply click on any of the images below to go direct to online shops 24/7. Affiliate links apply. I get a small commission when you buy through these links at no extra cost to you.
Thanks for your support.
x
Bibi