Hello everyone… I did some stamping on fabric using Cora Background Stamp by Simon Says Stamp.
The stamp design allows me to easily cut hexagonal pieces to sew a handbag!
I'm loving the image produced by this stunning background stamp. It measures 5-1/4″ x 5-1/4″ inches (13.5 x 13.5 cm)
sTAMPING ON FABRIC
First I made a very simple card also using one of the sentiments fromBig Greetings Stamp Setby Simon Says Stamp and I applied on it some stitches . The urge to sew was growing and growing so I decided to make something else…
STAMPING ON FABRIC INKS AND TOOLS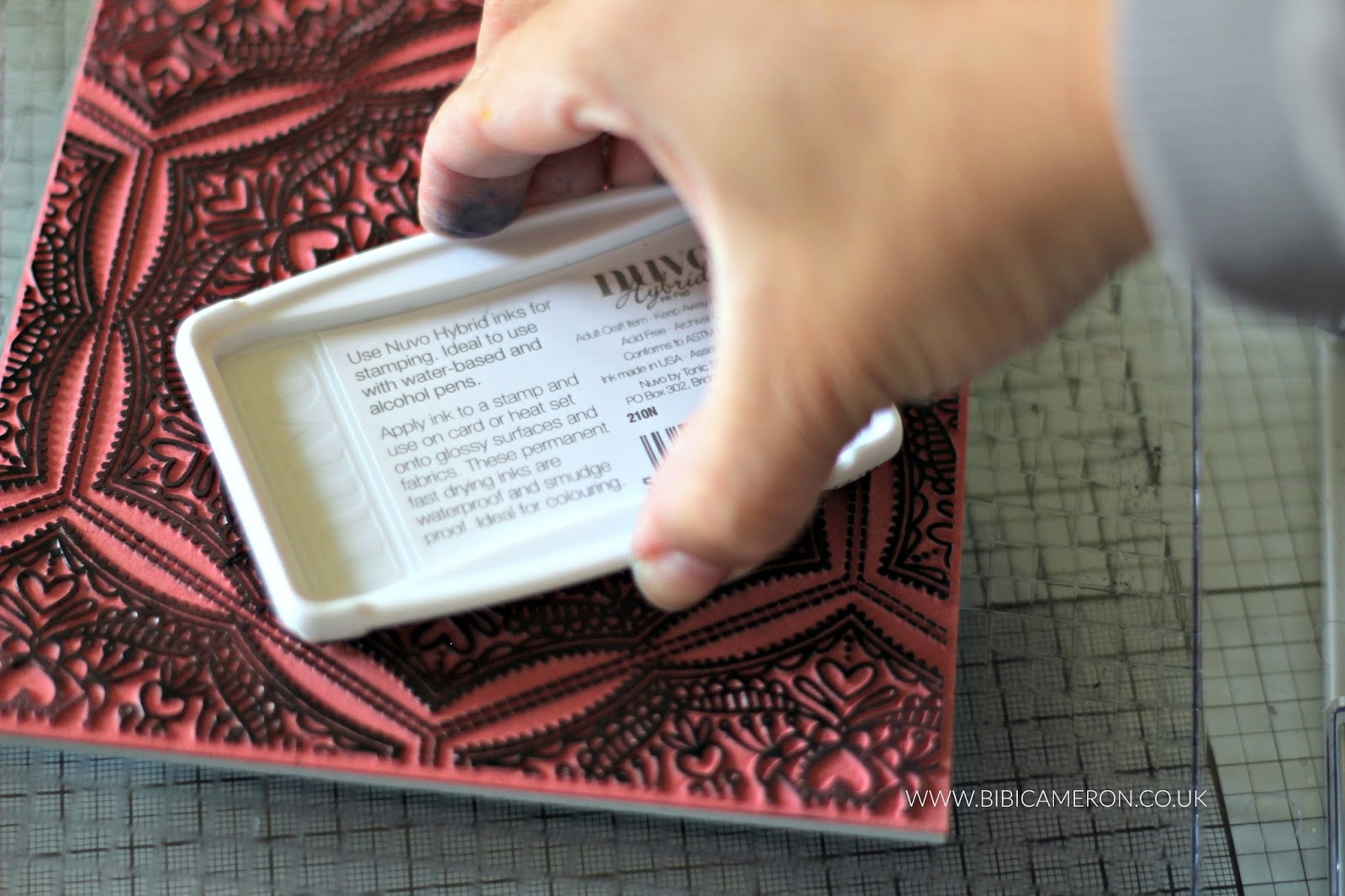 Using the Tim Holtz Stamping Platform, I multi stamped the image using Nuvo Black Hybrid Ink which is suitable to stamp on fabric. Check out the label on the back of the ink pad.
I used Blackout Thermal Ivory Lining, Linings, Fabric Per Metre, By Rejuvopedic ® which is my favorite fabric to stamp on.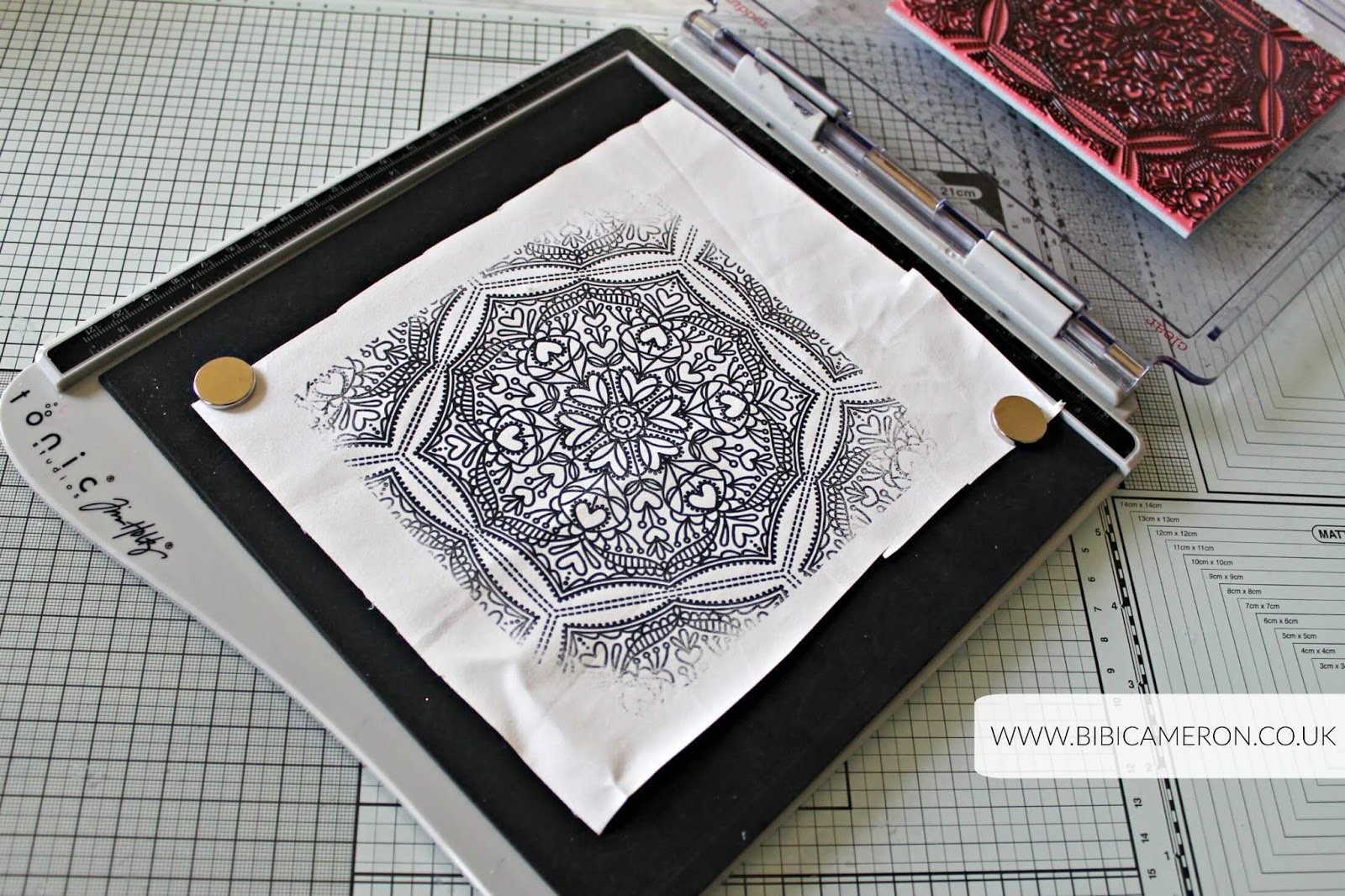 I noticed that the stamped images are more sharp and crisp than those achieved previously with other media not only because I'm using a stamping platform but also because of this Nuvo Black Hybrid Ink quality.
I added colours to Cora background Stamp image using Nuvo Creative Pens. I have used alcohol based markers before but these pens made all the difference.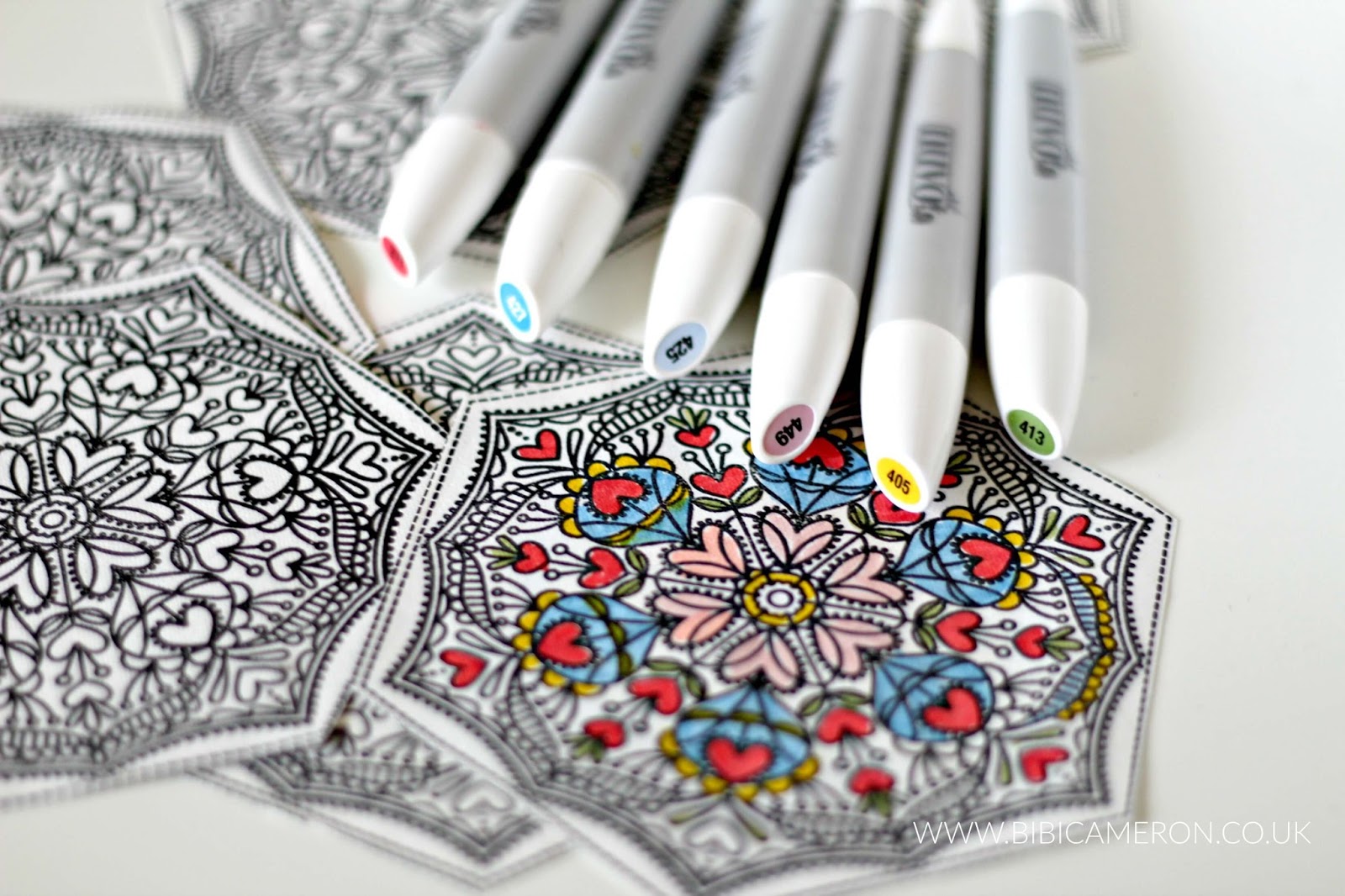 The inks of the Nuvo Creative Pens don't bleed at all and it is very easy to get vibrant colours or even blend the colours if necessary.
The stamping and coloring process were easy and quick. It took me around 15 – 20 minutes while the sewing took me a couple of hours.
I made a video to show you how I did the stamping and explaining other details about this project that I couldn't put down in words .
STAMPIN ON FABRIC- VIDEO
And below I'm adding some extra pictures so you can see the projects in details.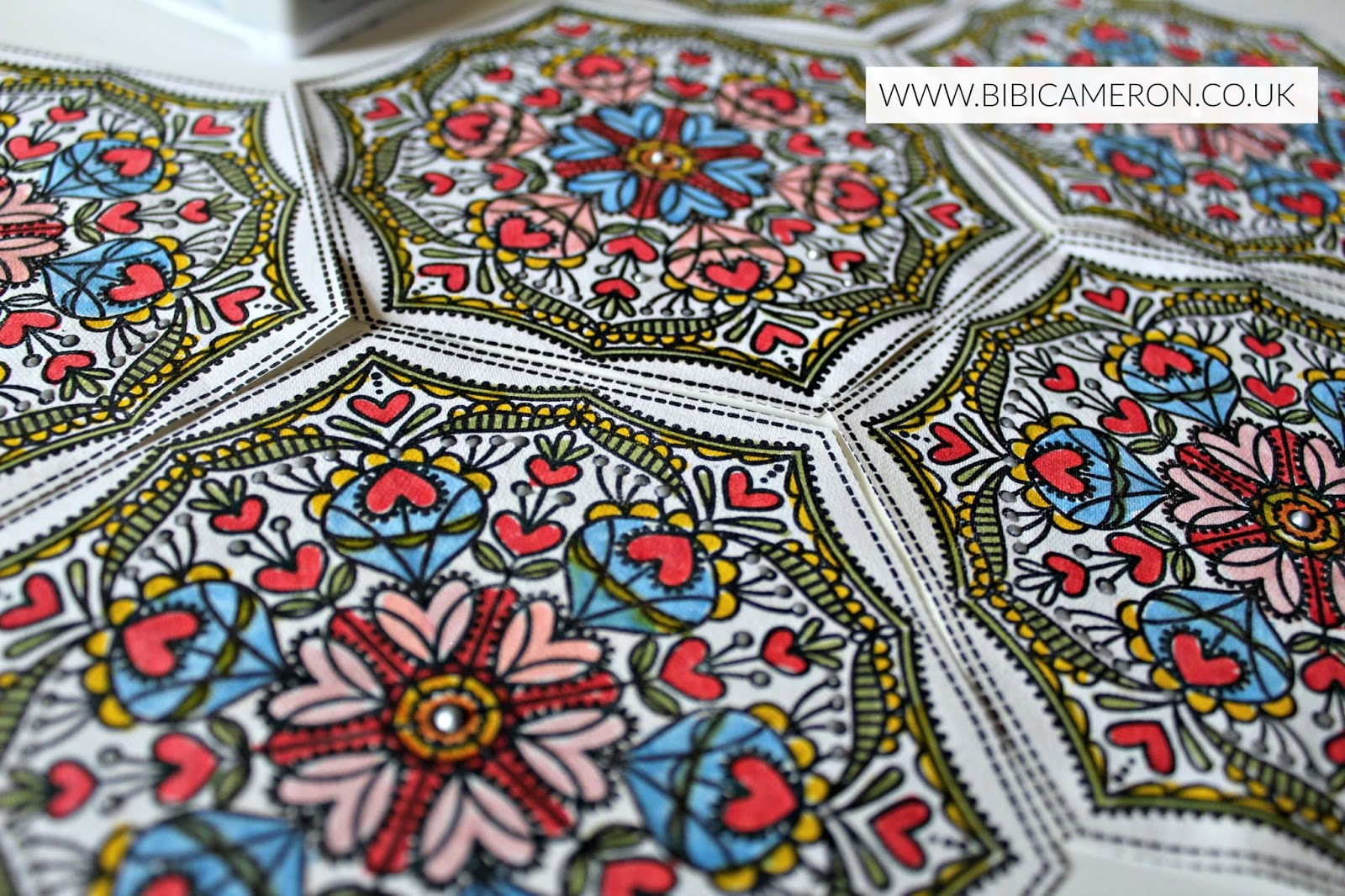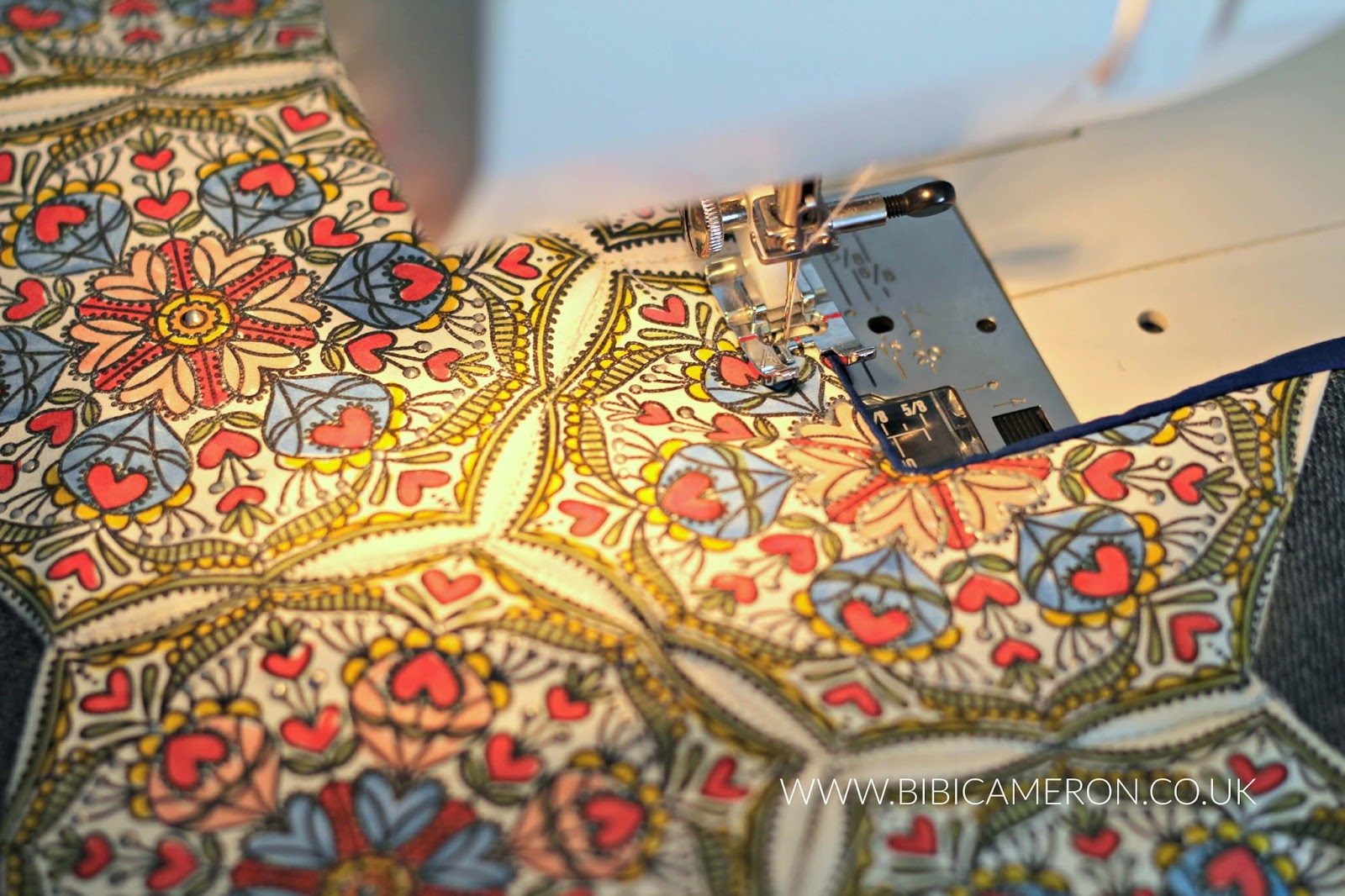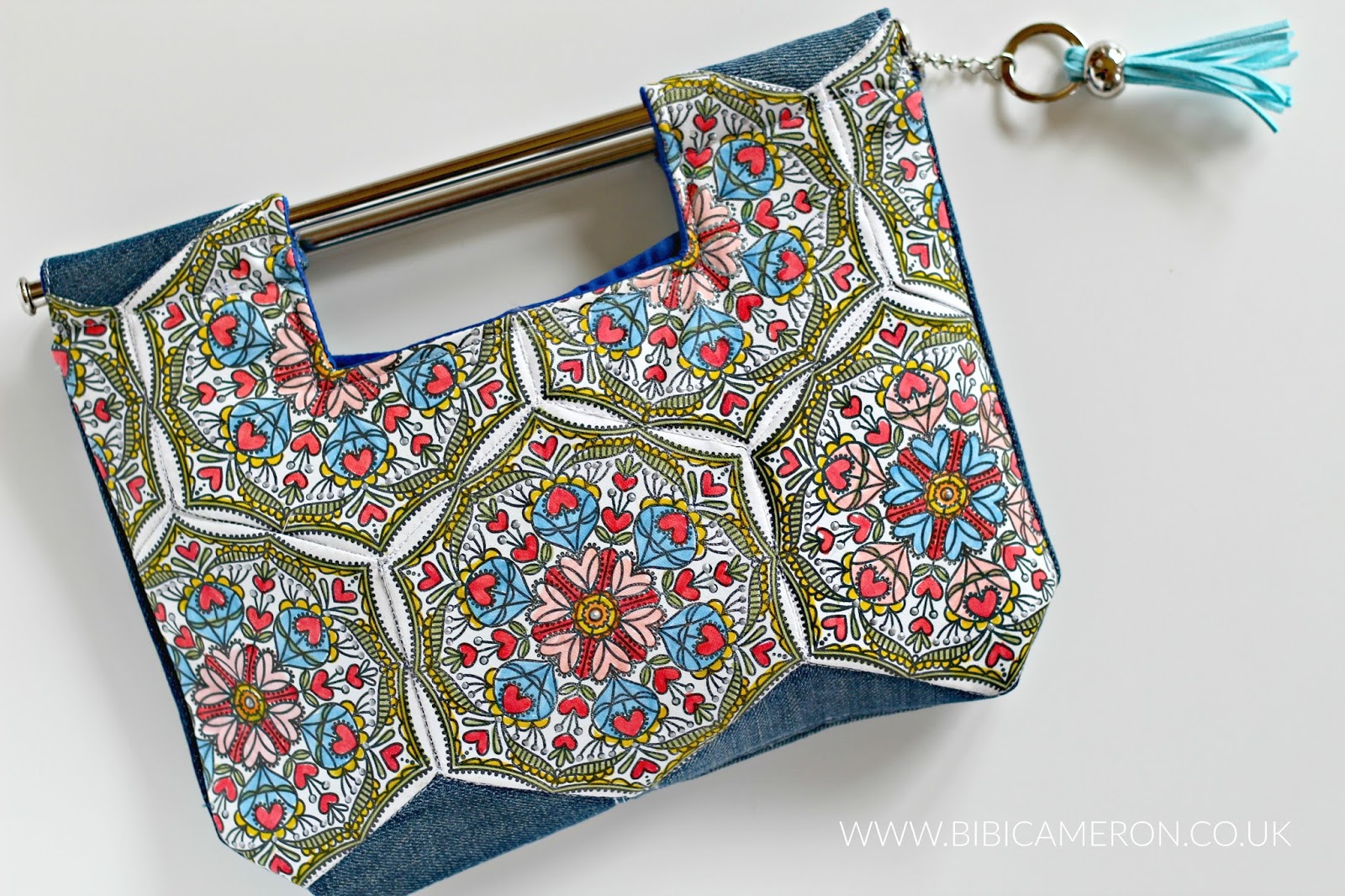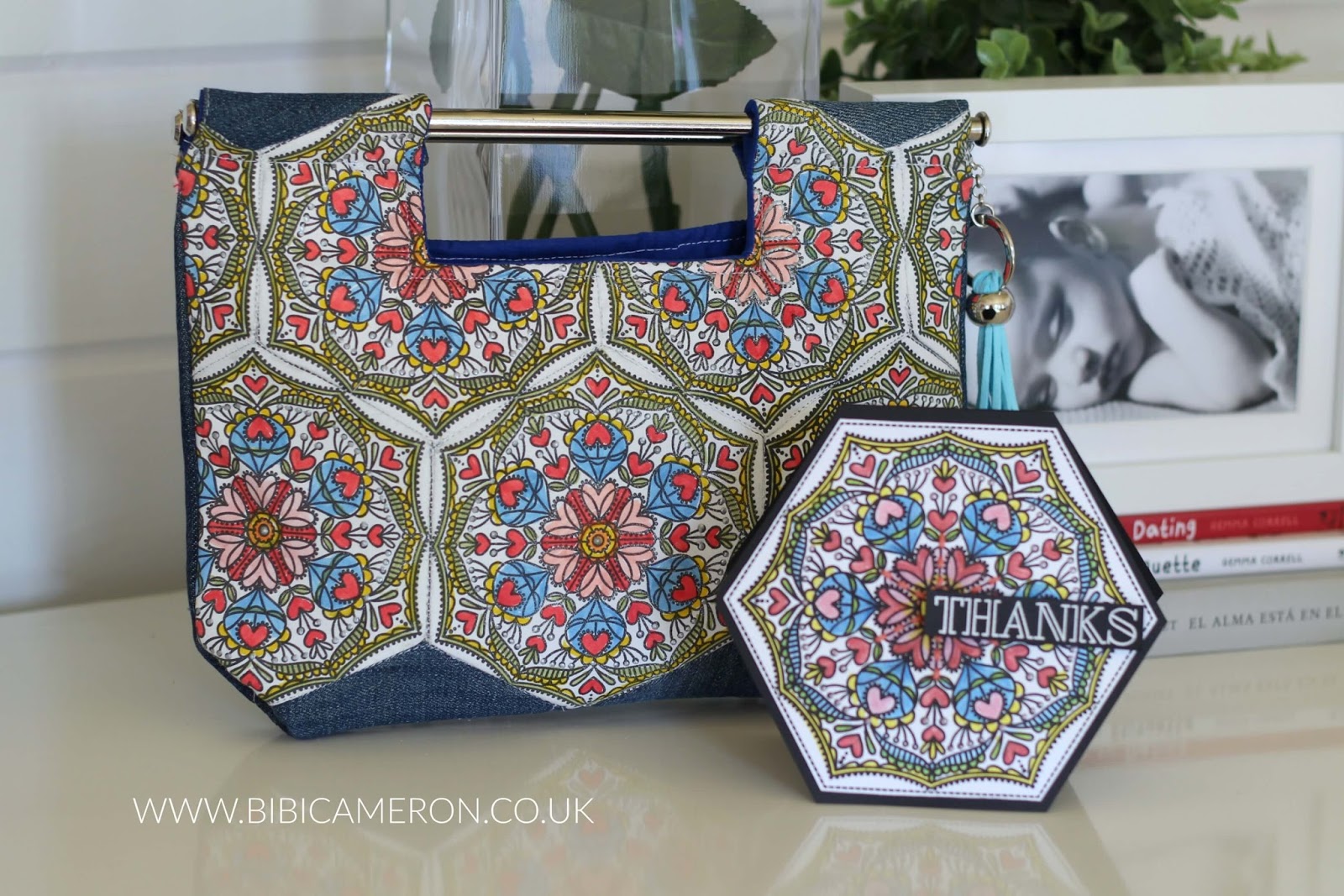 Pin Me

That's all!

I really hope you enjoyed the ideas and video today. Please do not hesitate to ask any questions or leave a comment I would love to hear from you.

If you would like to place an order for any of the products used or any other craft supply simply click on any of the images below to go direct to online shops 24/7. Affiliate links apply. I get a small commission when you buy through these links at no extra cost to you. Thanks for your support. x Bibi