Hello everyone, I'm happy to announce the Nuvo Aqua Flow Pens Collection Winner! Congratulations Sherry D and thank you very much everyone for participating.

From the list of the beautiful people who leaved a comment in my blog post here and my video here, the random name picker here have picked Sherry's name!!! Woop Woop. Well done Sherry. I'll keep in contact to deliver your prize!!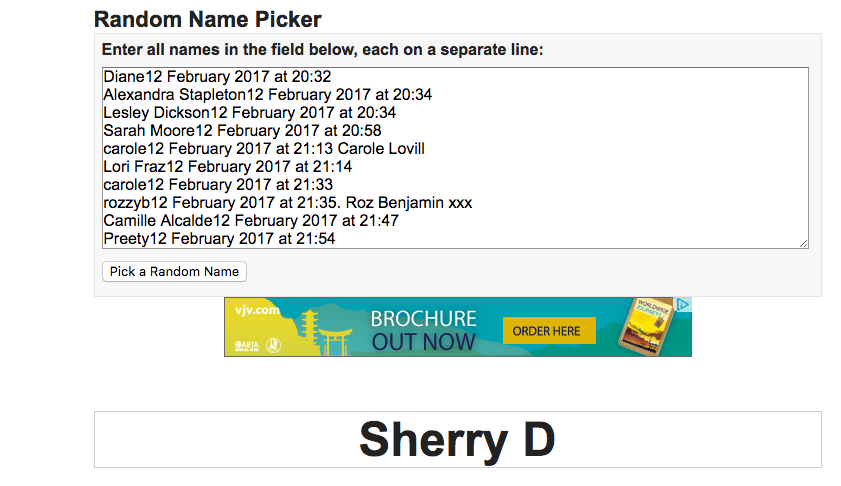 Now I would love to invite you to vote for the winner of the awesome Tonic A3 glass mat!! You have 3 votes to chose your favourites. Votation closes on Wednesday March 8th – midnight (UK time).
That's all! I hope you enjoy the giveaway.
Happy Crafting
X
Bibi
LET'S KEEP IN TOUCH!
Join my Facebook group | contact me at bibicameron@gmail.com| Subscribe to my YouTube Channel | Follow me on Google+ | Follow me on Pinterest and Instagram | Follow my publications | Subscribe to Newsletter|
The Nuvo Aqua Flow Pen Collection is available at Simon Says Stamp shop, also the aqua brushes and glitter pens. Although this shop is based in USA they deliver worldwide for a very small fee! I joined their affiliate program which means that when you buy through the links below I receive a small commission at no extra cost to you. I truly appreciate your support.