I was working in my video blog post with 6 ideas to used Butterfly Beauty and Butterfly Card Dies by Concord & 9th and guess what? the sharp thinlits dies cut even synthetic leather ! PLOP.
I got distracted with this idea and I had to share this with you now. You can make faux leather embellishments for scrapbook albums a note book, hair pins, a brooch , or anything really… as I haven't a nice note book to embellish I grabbed some of my shoes and I think the butterfly die cuts defo add a nice accent… what do you think?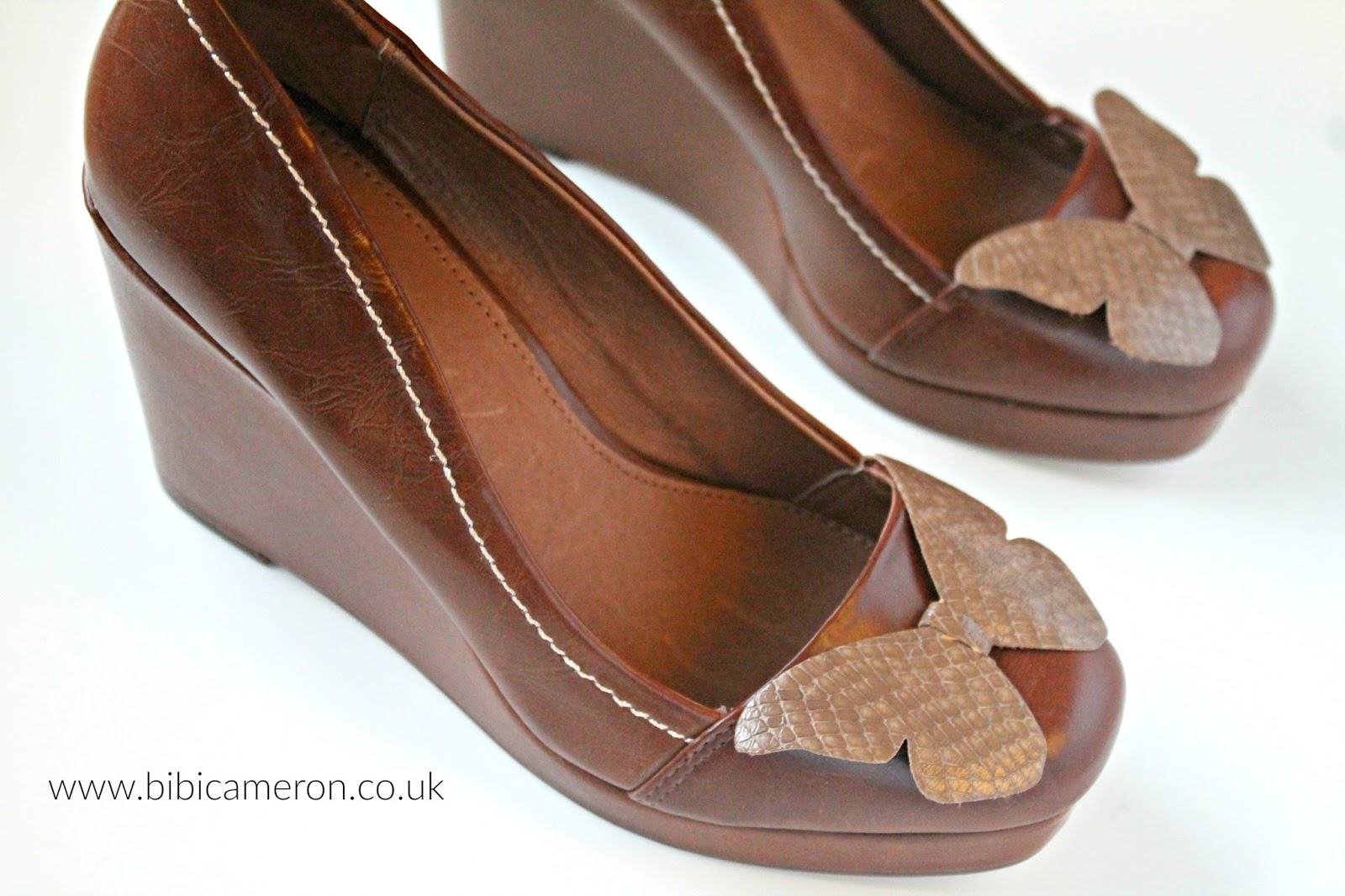 I didn't have a synthetic leather that match with the colour of any of my shoes. However this is a good enough example to show you the versatility of Butterfly Card Dies by Concord and 9th.
I made a 4 minutes video to show you how to cut faux leather with Butterfly Card Dies by Concord and 9th. I hope you like the ideas!
That's all! I hope you enjoy the project today and do not hesitate to ask any question or leave a comment. I would love to heard from you.
Happy Crafting.
x
Bibi

LET'S KEEP IN TOUCH!
Join my Facebook group | contact me at bibicameron@gmail.com| Subscribe to my YouTube Channel | Follow me on Google+ | Follow me on Pinterest and Instagram | Follow my publications | Subscribe to Newsletter|


SUPPLIES
I have listed below the main supplies used in this post by Concord and 9th available in 3 of your favourite shops. Although these shops are based in USA they deliver worldwide for a very small fee! I joined their affiliate program which means that when you buy through the links below I receive a small commission at no extra cost to you. I truly appreciate your support.