Hello everyone, today I'm sharing ideas to use Butterfly Beauty Stamp Set and Butterfly Card Dies by Concord and 9th , lots of pictures and 2 videos.
I'm loving these products as they are very versatile. You can use them to cut paper, felt, thin metalic sheets and HERE an extra idea to show you how the dies perform in other material such as faux leather.
As the dies are designed to create a butterfly that latch on at the center of a card I though in creating a decorative band for boxes . You can make bands in any size and also use them around circular or rectangular objects.
I also applied a simple Ombré technique to stamp the butterflies in the card below and then I die cut over the stamped images using the detailed butterfly wings dies in "Butterfly Card Dies pack"
I used Mint to emerald green Ombré ink by Hero Arts for the card in the left and for the pink card I mixed So Saffron (yellow), Peekaboo Peach (Peach) and Flirty Flamingo (pink) inks by Stampin' Up!
You can use any yellow, orange and pink ink you have to apply an ombre technique.
The dies are also perfect to add beautiful details to envelopes and boxes.
You can also made a money or gift envelope card.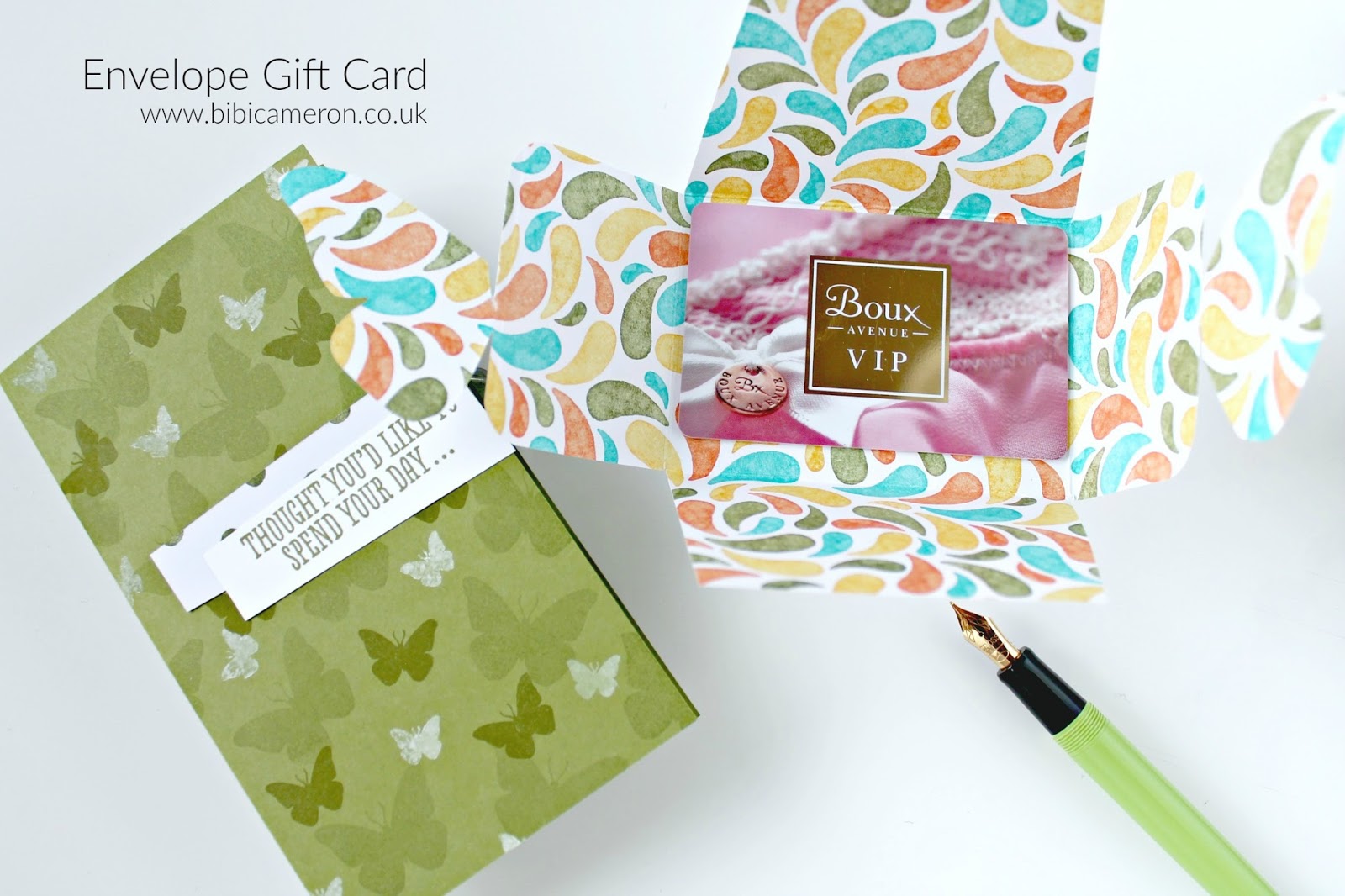 I made 2 video tutorials to show you how to make the projects in this blog post .
That's all! I hope you enjoy the projects today and the videos do not hesitate to ask any question or leave a comment. I would love to heard from you.
Happy Crafting.
x
Bibi

LET'S KEEP IN TOUCH!
Join my Facebook group | contact me at bibicameron@gmail.com| Subscribe to my YouTube Channel | Follow me on Google+ | Follow me on Pinterest and Instagram | Follow my publications | Subscribe to Newsletter|


SUPPLIES
I have listed below the main supplies used in this post by Concord and 9th available in 3 of your favourite shops. Although these shops are based in USA they deliver worldwide for a very small fee! I joined their affiliate program which means that when you buy through the links below I receive a small commission at no extra cost to you. I truly appreciate your support.