Happy Friday Everyone, a quickly post to share my entry for this week challenge on TGIF challenges.
I used Bear Hugs Stamp Set, One Big Meaning Stamp Set and Hardwood Background by Satmpin' Up! and we are making projects with the the sketch below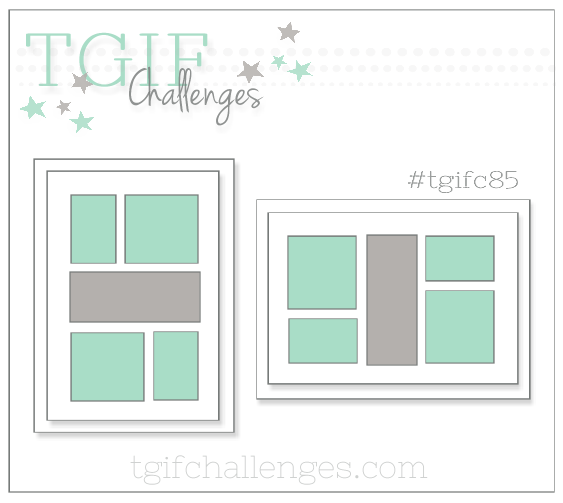 Simply click here to join the challenge this week
or to see what everybody is making!
I also used the smallest square die in Stitched Shapes to create the little panels to stamp the bears. I elongate the square shape by partial die cutting the cardstock.
Using the misty stamping tool, I stamped the sentiment from One Big Meaning Stamp Set with Early Expreso ink, then I stamped it over with Versamark ink and I applied clear embossing powder to make it darker.
Wondering how I elongated the square stitched die? Have a look at my quick video with some tips!
That's all!
I hope winter is not being harsh with you all . My children, my hubby and I got the seasonal flu and we have been feeling very poorly. Doctors in the ER tell us to take paracetamol and ibuprofen and we were doing fine but the last couple of days has been very hard. What a nasty bug is this one!
Despite the headache, earache, sore throat .. etc . I managed to make this easy card for my father-in-law and his wife using the challenge sketch, they have been very kind to us this week, they brought vitamins, remedies and some goodies, and helped us with some important things here at home.
I think Bear Hugs Stamp Set is just perfect to make family oriented cards. Don't you think so?
Thank you for visiting my blog today I hope you have enjoyed these projects ! and do not forget that every order £25+ from my Independent Stampin' Up! Shop will also receive a free thank you gift from me Click here to find the code and customer perks! The free gift should reach my customers around 15th each month.

Do not hesitate to leave a comment I would love to hear form you!

Please find supplies I used to make this card listed below…