Have you ever stamped a card in extreme conditions? or in a place you were supposed to do something else? Well, I bet you do if you are a stubborn stamper as I am.
And as I didn't want to miss out the Nautical Themed Challenge launched on Global Design Project today my entry was partially made in a squash court while my husband was playing a match.
I was keen to use the images of Baby Bear stamp set or Foxy Friends for this project and I also had in mind adding a positive sentiment or quote about the beach or the sea such as: "seas the day", "life's a beach".. etc using Labeler Alphabet stamp set.
Below a picture of my first attempt to do this.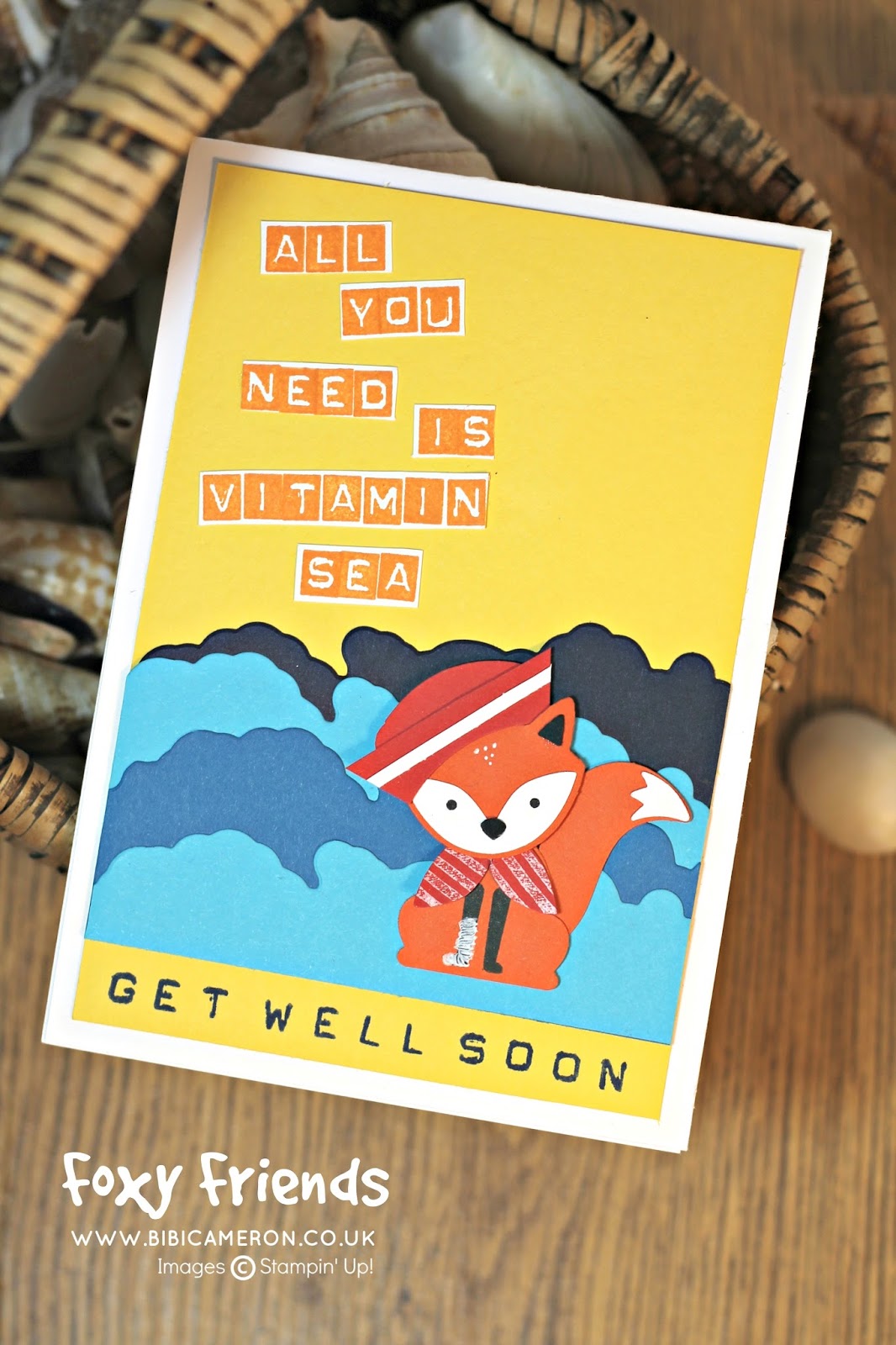 Sooo many things I could do with this tools but I did my best just to brought you up the raw idea.
Do you notice that the foxy got a cast in the right leg? Perhaps you don't. And perhaps I failed trying to make the foxy looks slightly sick.
Click in the picture below to participate in this weekly challenge
or to have a look at what everybody os making we have load of inspiration for you!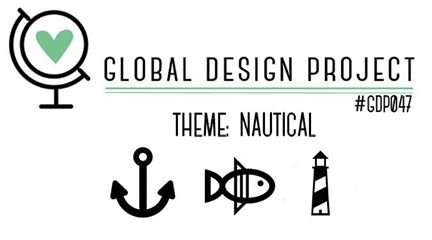 Supplies
Cardstock:
Thick whisper white card stock for the card base.
Tempting Turquoise, Pacific Point, Night of Navy ( waves)
Daffodil Delight ( frontal panel)
Tangelo Twiste (Fox)
Real red (sailors hat and scarf)
Inks:
Pumpkin Pie, Night of Navy, Black Archival ink ( fox eyes and legs)
Tools:
Stampin' Up! trimmer , Snipers, Detailed Floral Thinlits ( waves)and stamps below
I really hope you enjoyed this project and get some ideas to work with your Stampin' Up! tools. If you would like to place an order for any of the products used in this post or any other Stampin' Up! supplies, simply click HERE to go direct to my online shop 24/7.
Check out promo available to buy Starter Kit HERE and don't forget to use the current hostess code to get a free thank you gift from me for orders £25+. Click here to find the code and customer perks!
The story behind this card
After a fun frenzy week with my family and an even more busy weekend I had to stamp my card on extreme conditions. I only used my mini misti as a portable table.
All quiet calm in the picture below …
But the true is that a squash court at the evening is not the right place to craft. It is a very noisy place and well Emma ( my toddler) was around wanting to play so I stamped letter by letter each time I could knowing that I couldn't do this when arriving at home as my hubby have plans to watch a movie and also get some snacks done. Thanks God, Harris was happily sleeping in his pushchair and when we get home Emma went straight away to her bed.
I wrongly thought that because my hubby is in holiday I'll have more time for crafting but no… however I'm happy to spend time with him and my children. They are a blessing in my life as well is Stampin' Up! All together fill my life with joy :).
Thanks for stopping by and do not hesitate to leave a comment. I would love to hear form you!
X Bibi