Hi there, if you come from the TGIF challenge web site you will be wondering why I made such feminine cards when the theme for this week is "for dudes", masculine/sport projects.
I got my wires crossed and I completely misunderstood the challenge image! Noooo…So thinking that the theme today was "Love" I made 5 cards using the stamp set Rose Wonder by Stampin Up! I'm in love with the huge rose stamp in the set, it is just wonderful to apply a variety of coloring techniques and make easy and quick cards.
Due to the size and design of this beautiful rose stamp the stamped image is great for applying a variety of colouring techniques.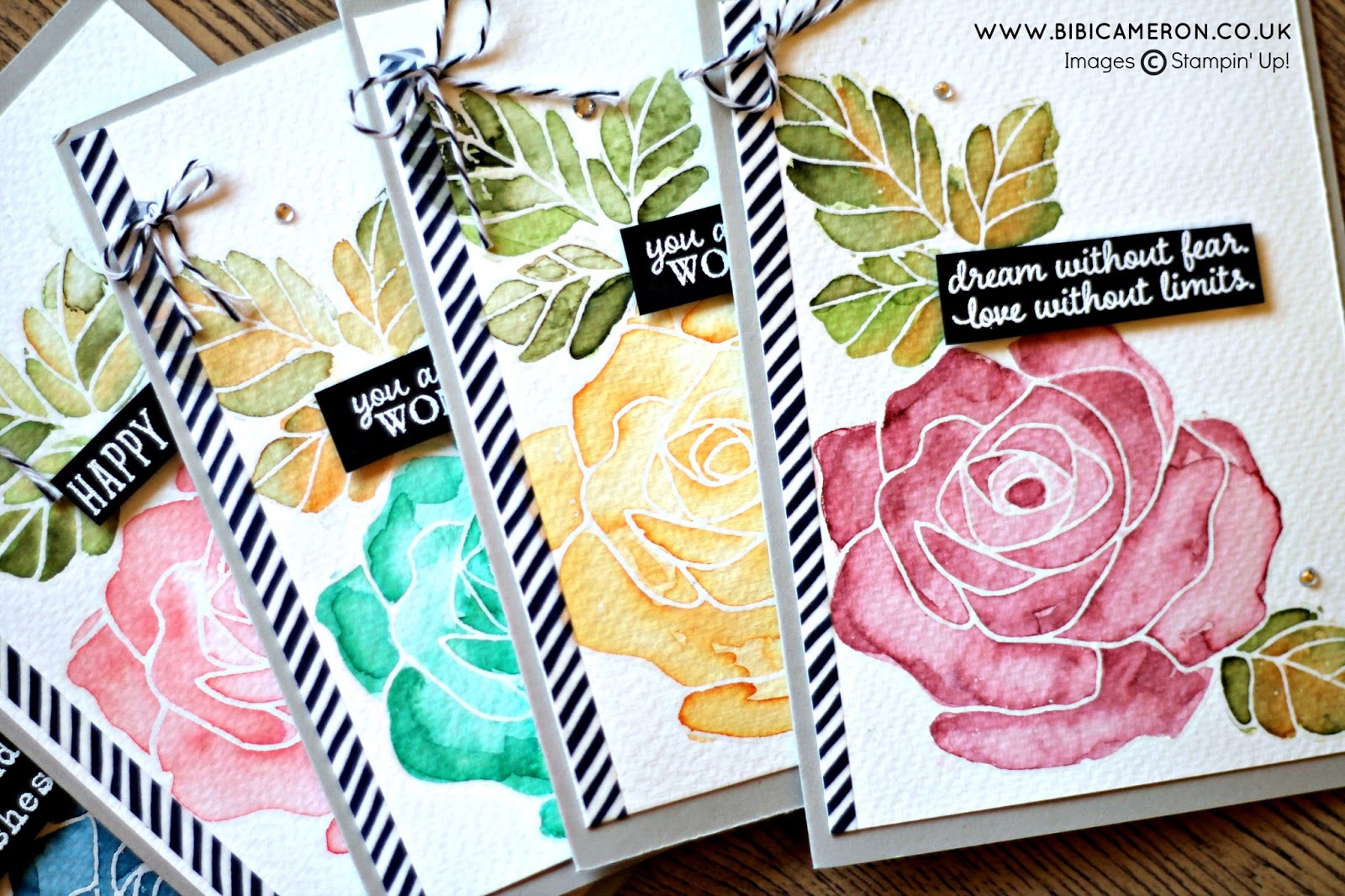 I used Stampin Up Aquapainters, the ink colors from the new Stampin' Up! In Colour collection 2016-2017" and extremely easy watercolor technique.
From left to right: Emerald Envy, Flirty Flamingo, Dapper Denim, Sweet Sugarplum and Peekaboo Peach ink colours. Stunning ink colours available in my Shop HERE! from June 1st -2016.
Click on the picture below to Join the challenge this week
or just to have a a look of what everyone has made!
Below pictures of each card. I'm in love with the new In Color Collection 2016-2017 which is your favorite?
Sweet Sugarplum ink colour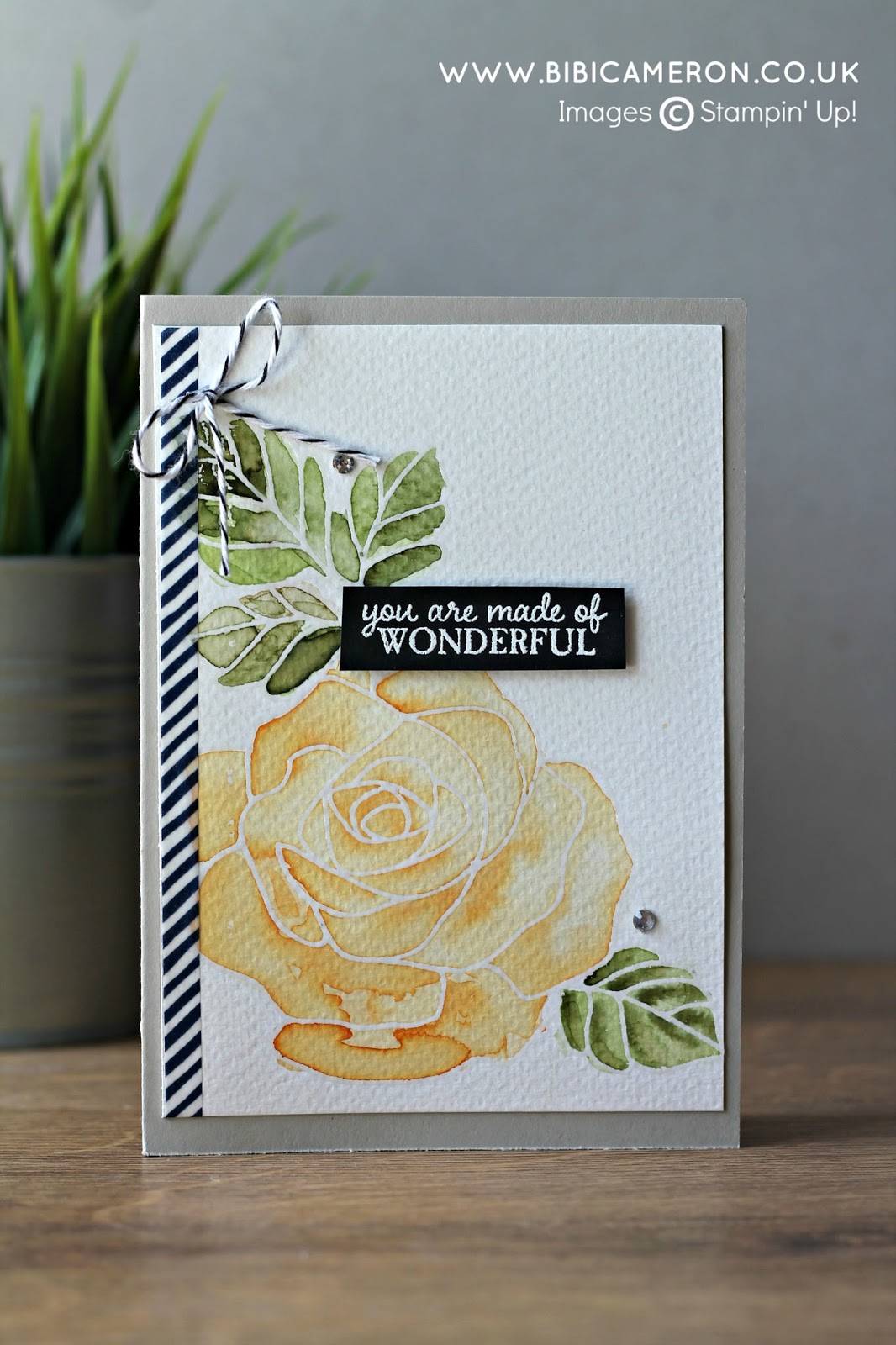 Peekaboo Peach ink colour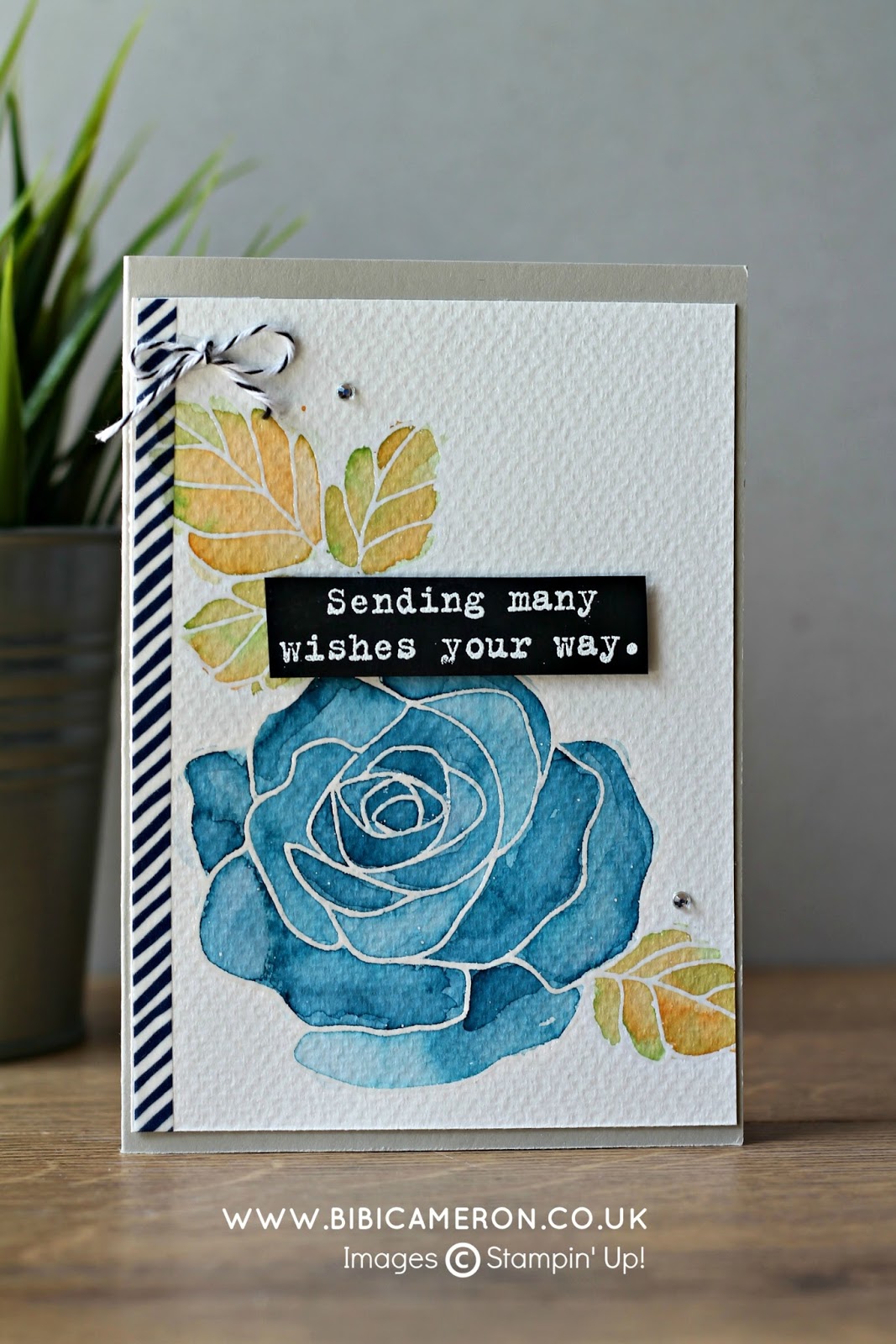 Dapper Denim ink colour
Flirty Flamingo ink colour

WATCH VIDEO
Supplies:
Watercolor paper
Sahara Sand card stock
Basic Black Baker's Twine
washi tape :Epic Day This And That Designer Washi Tape
Ink colour collection ink pads ( available from June 1st with the launch of the new catalogue)
Additional Inks / Leaves: Wild Wasabi, Peekaboo Peach and Mossy Meadow inks in all the cards.
Thank you for visiting my blog today and do not forget that every order £25+ from my Independent Stampin' Up! Shop will also receive a free thank you gift from me. All you have to do is adding "current hostess code" at the check out. Click here to find the code and customer perks!
Do not hesitate to leave a comment or contact me if you have any question at bibicameron@gmail.com
I would love to hear form you!
Buy Supplies by clicking on the pictures below