Thank God it's Friday! and from today I'm on board with a new forthrightly stamping adventure. I have been asked up by the talented American Stampin' Up! Demonstrator Mercedes Weber to serve as part of TGIF challenges designer team and I said : Yeah!
This week we have a sketch challenge and I used "Large Numbers Framelits Dies" and "Enjoy the little things stamp set" and this is my first entry:
So here you go the sketch for this week!
Click here to join the challenge this week or have a look of what everyone else is making !
I found this challenge particularly difficult perhaps because there are too many squares/ rectangles/ boxes on the sketch and I felt trapped by it somehow. I tried to follow the sketch as it is and my first thought was dividing the image into 5 parts but it didn't work. Then I thought about making a card with 5 layers of DSP but that was too much, I thought of stamping sentiments in banners and having a main image on the square at the center but then I changed my mind and I finally decided to grab my sewing machine to try and sew zig zag stitches all over the top and the bottom of the card to complete the sketch… Yuck and it didn't work neither 🙁
In the middle of a desperate moment I saw that piece of card stock covered by threads and uneven stitches and Voila magic happens! I really liked the marks of the zig zag stitches on it so I went ahead and used my sewing machine to add a decorative pierced border to this card.
To pierce the holes onthe card stock I used a Zig Zag stitch and no thread on the sewing machine and I used an universal (size 16) needle that came with my sewing machine. You can also use a thicker needle such as Ball Point needles or a thinner one if you prefer.
This is defo the ultimate, super fun idea to easily add decorative borders to cards and as some sewing machines have many different kind of stitches then the possibilities are endless. I can't wait to make more cards with my new technique! What could I call it? lol
I also decided using "Number of years and coordinating large numbers dies" for today as this are unique tools to make birthday or anniversary paper craft projects. I love the size and the shape of the numbers. However before making the main card I selected for my post today I made a previous one using the sketch but I didn't like it very much but as my daughter and 2 friends love it I'm adding a couple of pictures below…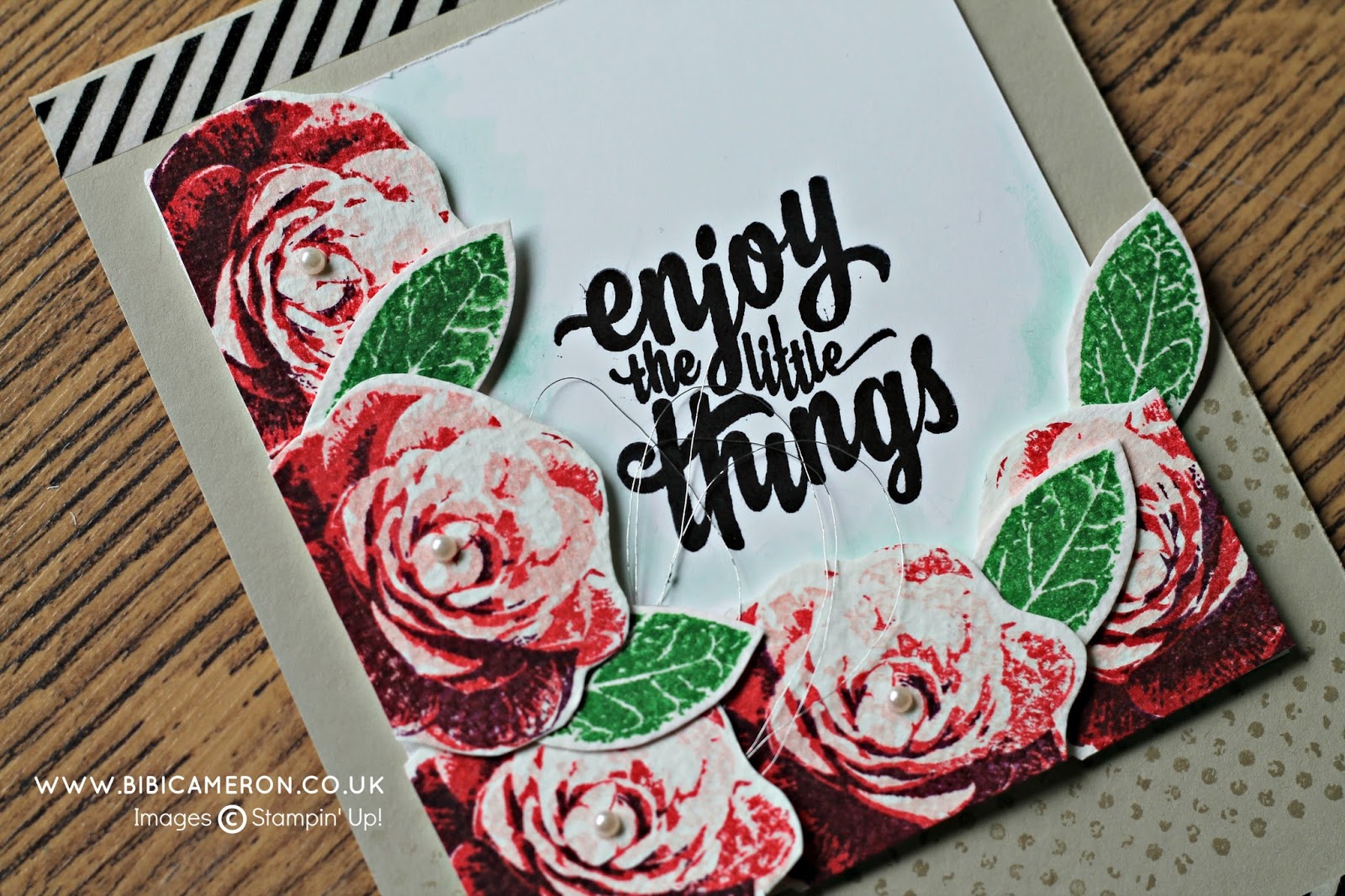 Which one you like the most? I think I don't make justice to the beauty of "perfect picture stamp set" with the card above.
In the other hand, I also would like to let you know that I'm part of Global Design Project team too and we have creative challenges for you to enjoy or to participate in every Monday. Click here to see current challenge. So now I have a great way to start and finish my crafty weeks. Mondays for Global Design Project and Fridays for TGIF challenges. I hope you can join me in these 2 adventures and challenge yourself to create and learn card making techniques with us.
Remember you can purchase any product you see in my blog in My Shop Here! or buy the starter kit for £99 and choose £130 worth of goods. Click here for all details and link to get your starter kit.
Thanks for stopping by and please feel free to leave a comment or ask any question, I"ll be happy to hear from you. x Bibi