Hello crafty friends, thank you for visiting my blog today. Its Monday and in Global Design Project we got " a new colour challenge" for you. We are using 3 different colours from the new in colours collection from stampin up: Tip top Taupe, Mint Macaroon and Watermelon Wonder and I made not 1 but 3 cards for this challenge. I used "What's your type" , "One big meaning", "Another thank you" Stamp sets to create 3 completely different bold cards, all of them easy and quick. I hope you like them.
2 layers card : one of them in watermelon wonder color and the frontal panel in whisper white card stock randomly stamped to create a background using cool geometrical stamps of "What's your type" stamp set. I add a banner in black card stock and I stamped on it a Thank you sentiment from "one big meaning" stamp set, I used clear Versamark ink and white stampin embos powder. to embellish the card I used silver thread and Itty Bitty Accents Epoxy Stickers.
I had fun with this multilayered card as I was experimenting the "rock and roll technique" using the bigest circular stamp in "what's your type" Stamp set . I have seen so many cool ideas using this technique and circular stamps on internet that I saw an opportunity here to use it. I inked the stamp and I discharge the first generation of ink in a piece of paper and then I stamped on the whisperwhite card stock, then I stamped it again but only inking the edges of the stamp to create the balom shapes and shadows. The results were unpredictable but I made it work somehow. the background panels are made with tip top taupe and watercolour wonder card stock. I also used a sheet of striped DSP from "cherry on top" stack and one of the stamps in "Gorgeous grunge" to add the splattered int macaroon ink effect.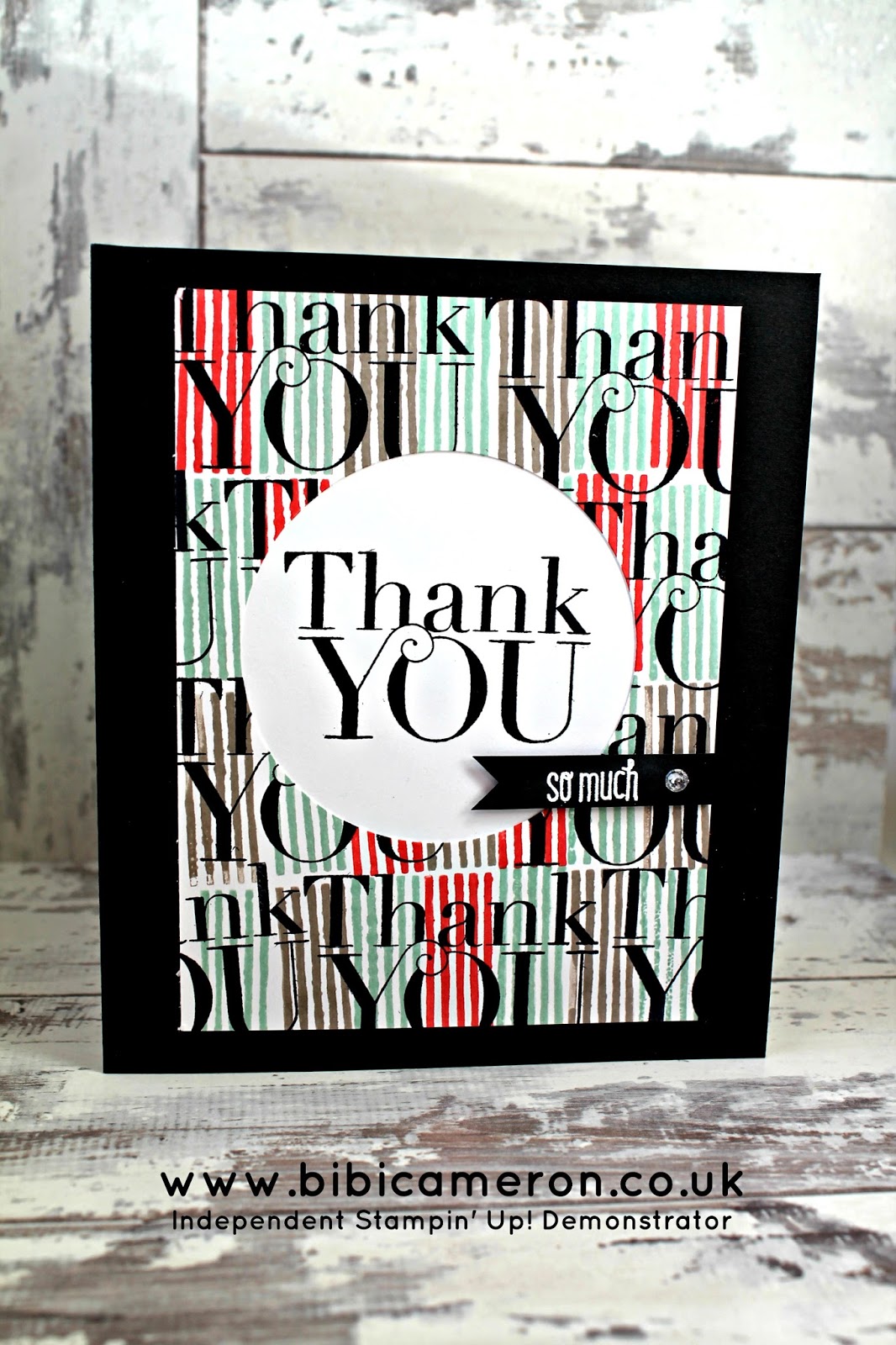 Another easy background using "what's your type stamp set" and the challenge colours and one of the stamps of "another thank you" Stamp set.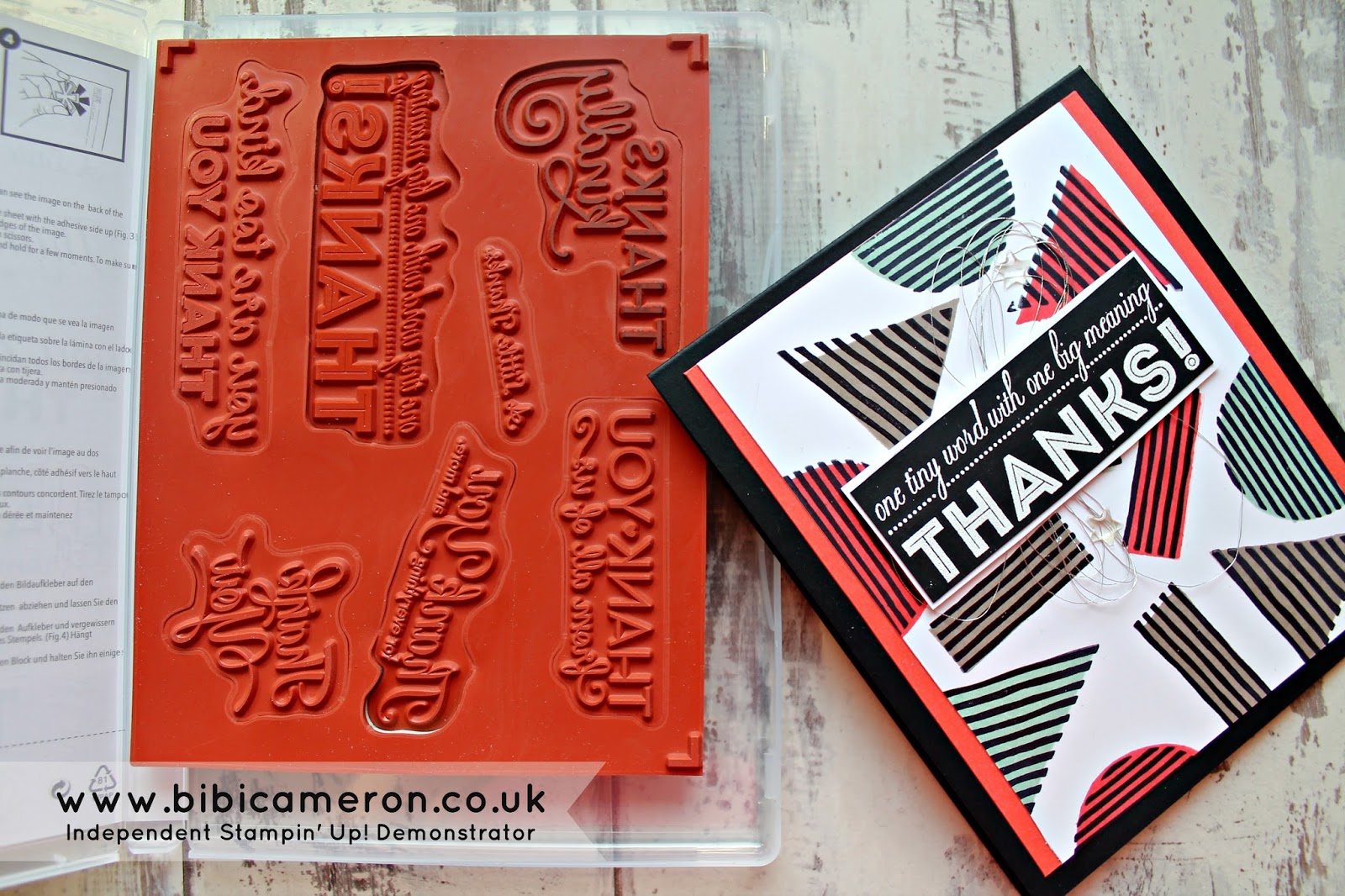 I got the clear version of "One big meaning" stamp set , I completely love the high quality rubber in this stamps that provide a clear stamped image.
"What's your type" stamp set is available in Photopolymer so it is easy to overlay the images to create shapes and figures. my next post is using this set to create an artistic composition.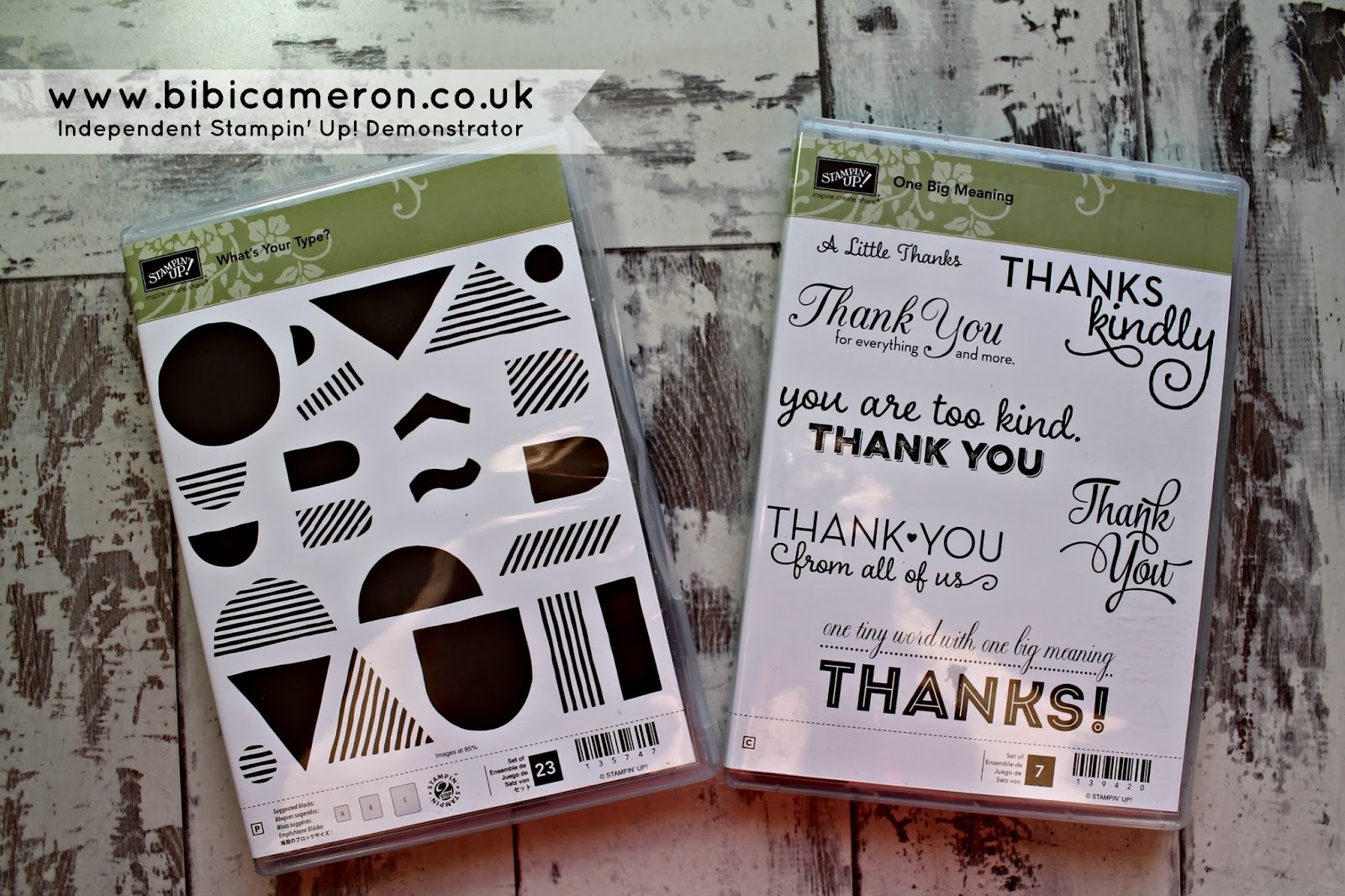 "What's your type" a set of 23 clear stamps and "One big meaning" a set of 7 thank you sentiments in different sizes. LOVE THEM BOTH!
Thanks for stopping by and please join us and on the Global Design Project Challenge # 9 – Click here to see instructions to participate
Get Stampin Up products today and enjoy stamping with quality materials
Built for Free Using: My Stampin Blog