Hello and welcome to my blog, I'm Bibi Cameron and I live in Scotland at the north of the UK and I had the honour to be invited by the talented and adorable Australian Stampin' Up! Demonstrator Kylie Bertucci to participate in her "International blog Highlight" in which we are sharing Stampin' Up! thank you themed papercraft projects.
And this is a gift card idea I want to share with you today!
Kylie told me that I could use a previous project or make a new one to participate inthis Blog Highlight and I really really wanted to take this opportunity to share with you one post from last year but with an innovative and original idea to use geometrical stamps like What's your type? stamp set from Stampin' Up! to create an artistic compositions.
I hope you like it and found some extra use for this amazing stamp set.
I built this easy flower bouquet using 2 of the 23 individual geometrical stamps inWhat's your type? stamp set. One for the flower base and other to stamp the flower petals and the leaves.
In the picture below you can identify the individual stamps I used from Whats your type? to make this card.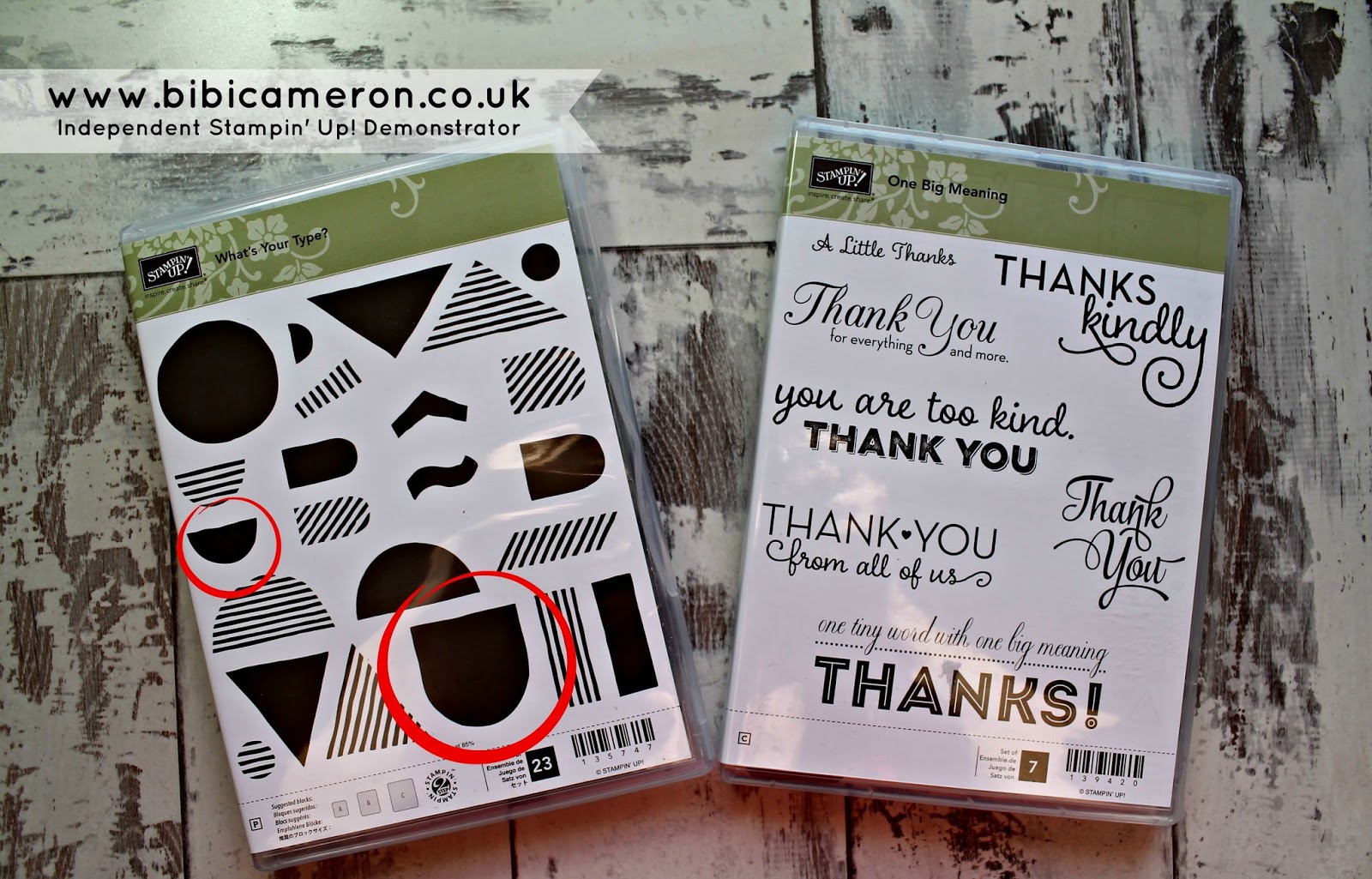 Stamps used
What's your type? Stamp Set
B.Y.O.P (Buy your own present) Stamp set
One Big Meaning stamp set
Inks used
Blushing Bride and Perfect Plum inks to stamp the flowers.
Wild Wasabi ink for the leaves
Smoky Slate ink for the flower base.
I drew the flower pistils and stem using stampin' write markers
Click to see other project made with what's your type? stamp set from Stampin' Up!
CLICK HERE to see more projects from Demonstrators around the word on Kylie's Internationals blog or HERE to subscribe and join her in further opportunities.
Thanks for stoppin by!I hope you like this project and please feel free to leave a comment or ask any question, I"ll be happy to hear from you. x Bibi
Get Stampin Up products used to make this project.
Built for Free Using: My Stampin Blog