Hello, I have a video tutorial to show you how easy is to cut felt with Stampin' Up! dies and I also show you how to make the scarf in the picture below. For this demonstration I have used Bold butterflies Framelits dies from Stampin' Up!
You don't need to be a sewing expert to finish this project and the colours you choose will defo make a completely different looking scarf. I had some pieces of blue jersey fabrics so I used them for this demonstration but the scarf might look a hundred times nicer in other colours. oh! you can also use the felty die cuts to embellish different craft projects (please see picture at the bottom of this post) you can make cards, brooches, hair pins, embellishments for cushion covers, T Shirts , hats, bags and much more! I hope you like the idea.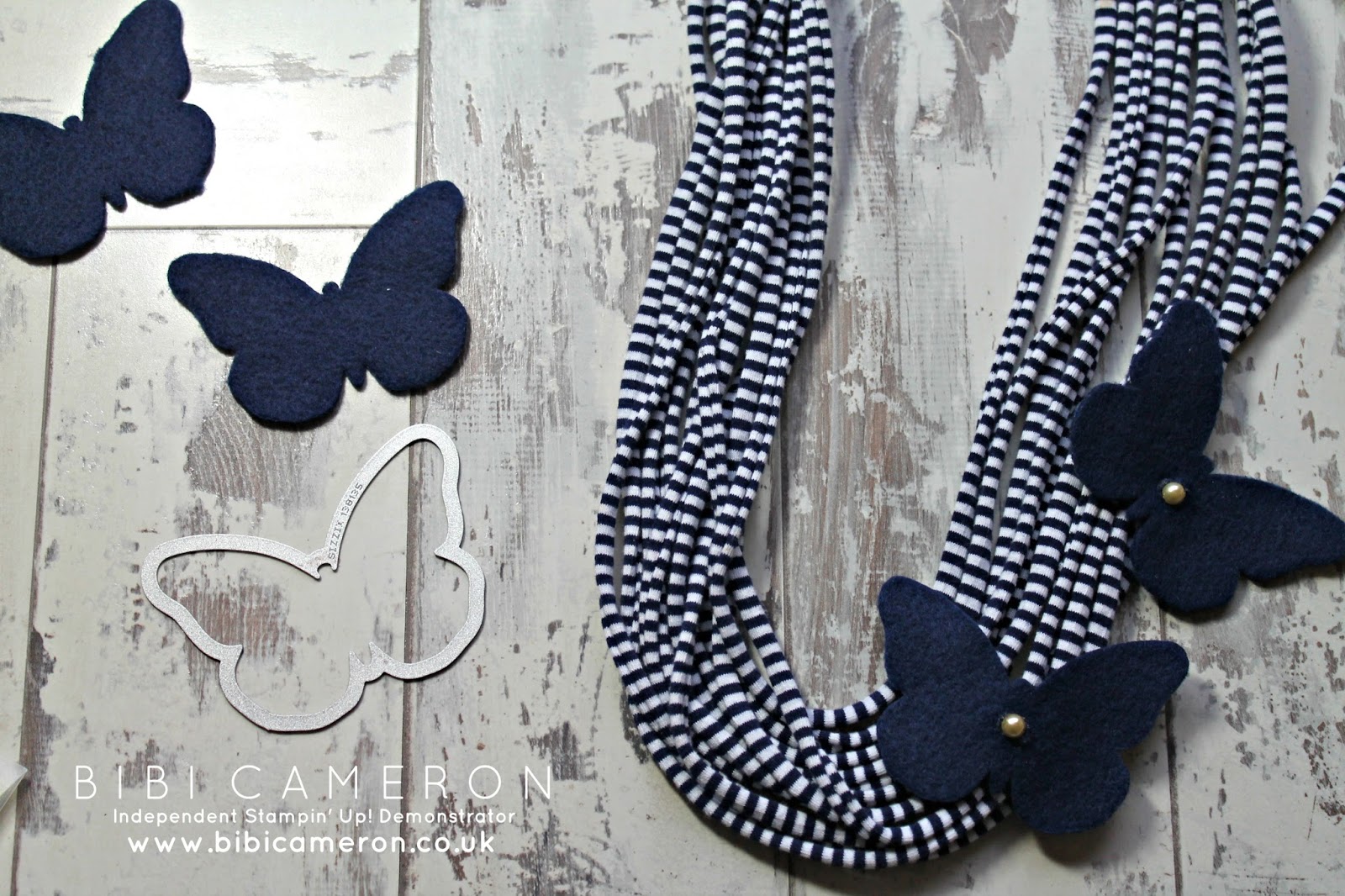 To make the scarf you can even recycle those old jersey T-shirts or leggings in your closet and make something new.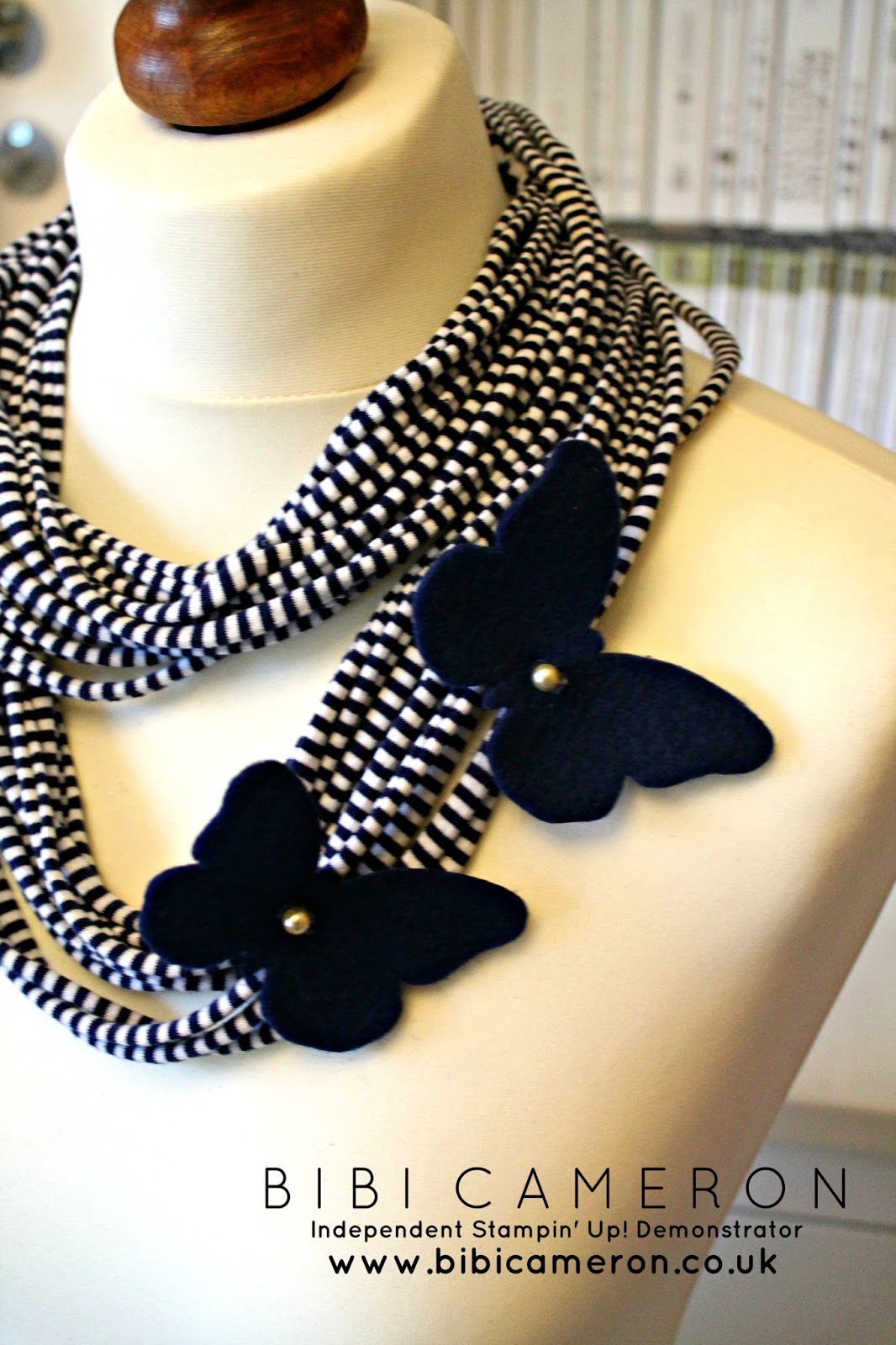 In the video you will see how I make the small scarf but you can make larger ones according the measurements of your neck and chest.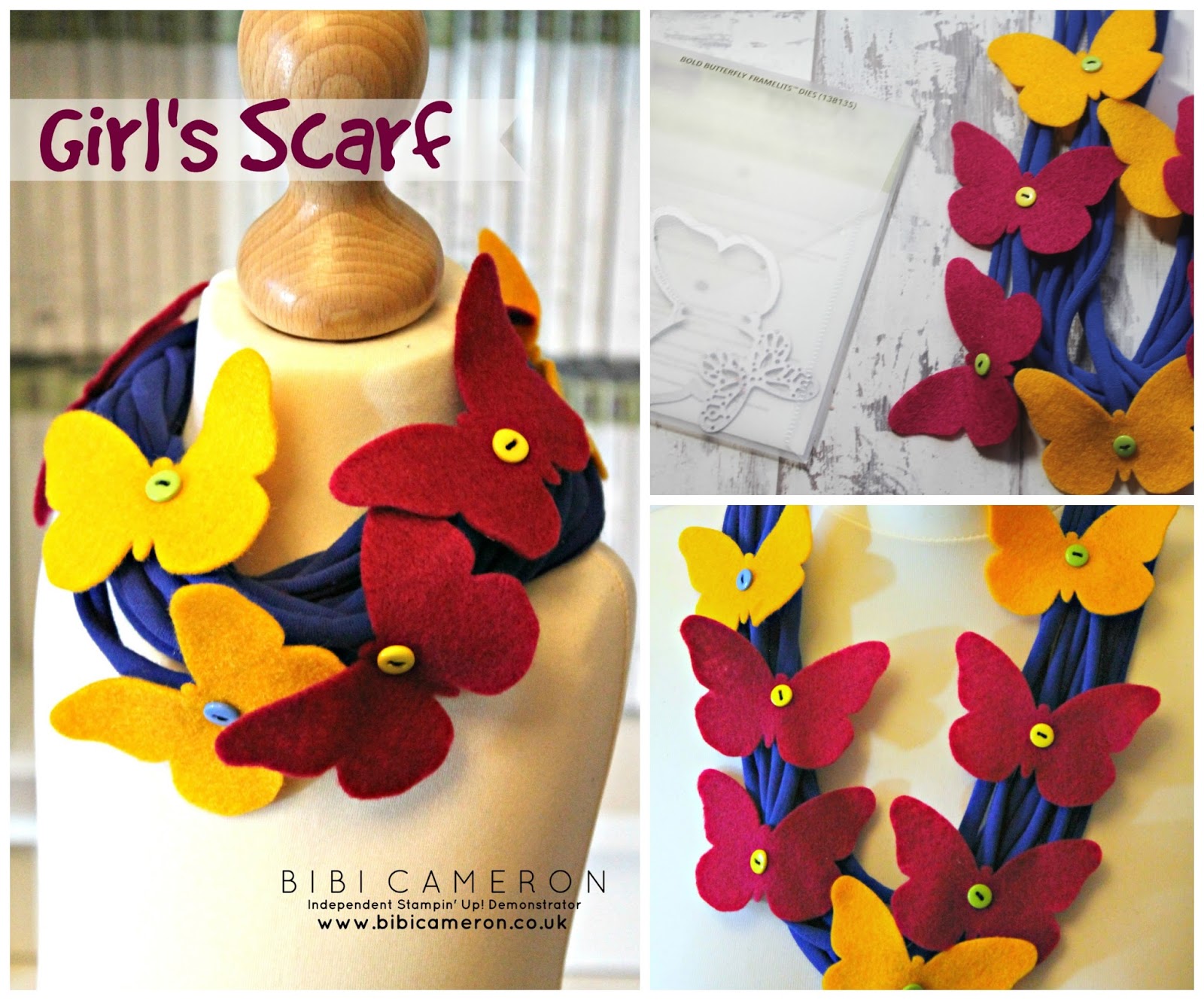 I have downloaded some pictures from google after making a quick search online for "felt butterflies" and I found many beautiful project ideas. In the picture below are some of my favourites. You can make them all using the Bold Butterflies Framelits dies from Stampin Up!
watch video tutorial