Hello crafty friends, I made a handmade little gift for the 7th anniversary of a dear friend and her husband it was celebrated today ( 1 week early) and I wanted to make something they could hang on the wall and remember one of the most important days in their lives so I made a picture frame using "Timeless love" stamp set for Stampin' Up! and I made a very simple coordinating card.
I knew I have to make something easy and quick for my friends anniversary as I won't manage to spend a lot of time seated in my studio. I also have some news to share in case you were wondering why I haven't been posting as much projects as I use to but the true is that I haven't feeling well during the last couple of weeks due to my pregnancy ! Yeah!! we are expecting a new baby! We are very happy with the news but sadly pregnancy is not easy for me and I'm feeling extremely lethargic, nauseous, tiredness, sleepiness, and lazy and this is not helping me with my daily routine. So Ill be making easy quick projects from now and ahead. I spent about 20 minutes in the whole project as I applied a watercolour technique.
To make the card I used half of an A4 sheet of whisper white card stock ( folded measures 6″x4″) I stamped the sentiment in the centre of the card with clear Versamark ink and Gold Stampin Emboss Powder.
Appart, I stamped on a piece of whisper white card stock 2 of the small flowers bouquets using chocolate chip ink. I leave the ink to dry to avoid bleeding when colouring, then using SU blender pens I added colour to the flowers with Pool party, blushing bride and Crushed Curry inks. For the leaves I used Wild Wasabi ink. I trimmed the flower bouquets with scissors and I pasted them with dimensionals as shown in the picture.
I made the envelope using the envelope punch board from Stampin Up and a sheet of 12″x12″ the In Colours paper stack 2015 – 2017 in Tip Top Taupe ( the paper to make the envelope measured 8 -1/4″)
To make the picture frame I used the same ink colours I used to make the card but instead whisper white card stock I used Stampin Up watercolour paper. I used a pieces of Vellum and I stamped it with clear Versamark ink and gold embossing powder and I attached it with brads to the watercolour paper on top of the image. I used my 1/8″ circle handheld punch to make the holes to attach the brads and I used the Stamp-A-Ma-jig to stamp the wreath using the larger flower bouquet in the stamp set, I'm not good at handwriting but I tried and I hand wrote the names of my friends and the date using a black marker with fine tip.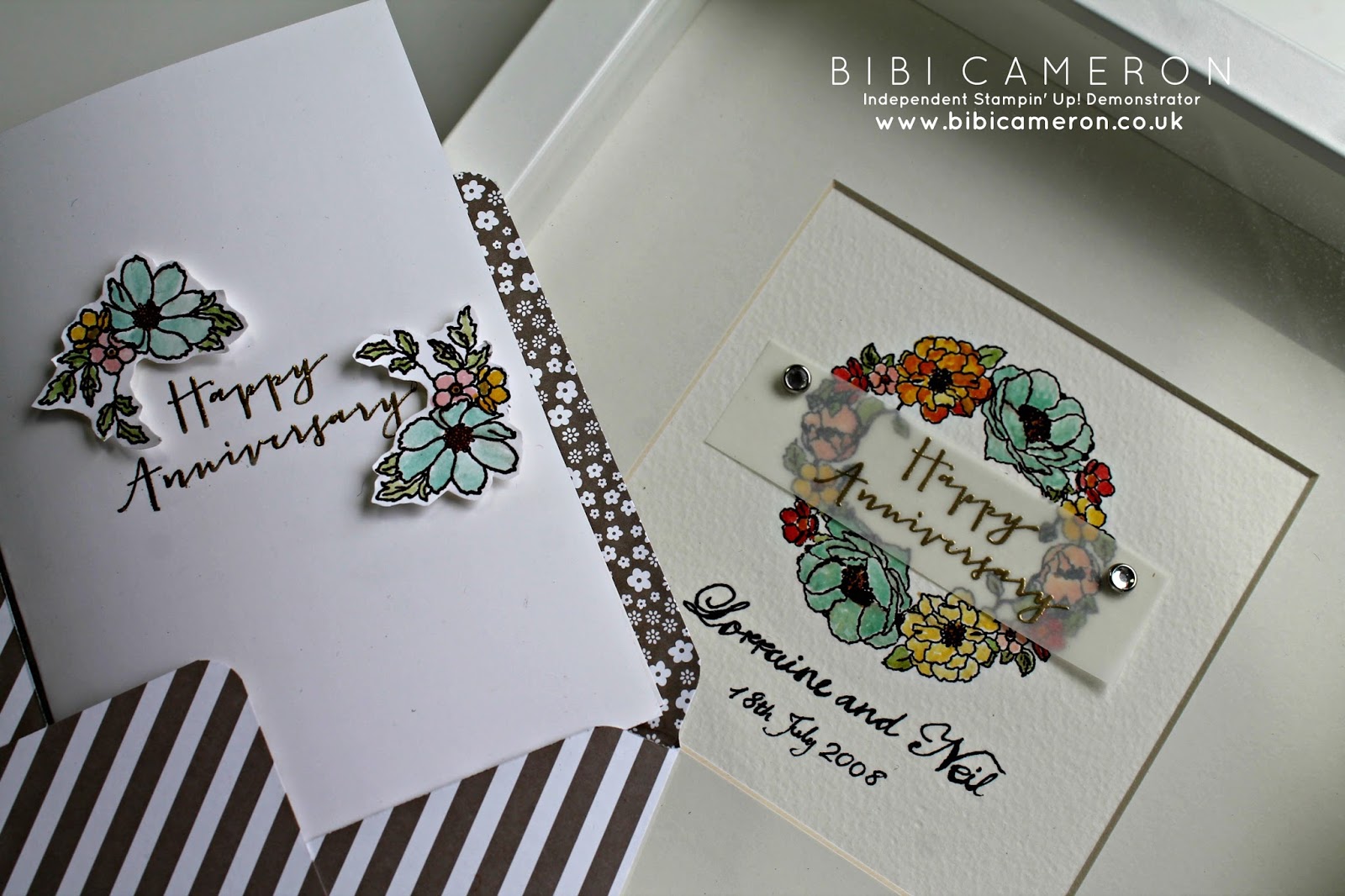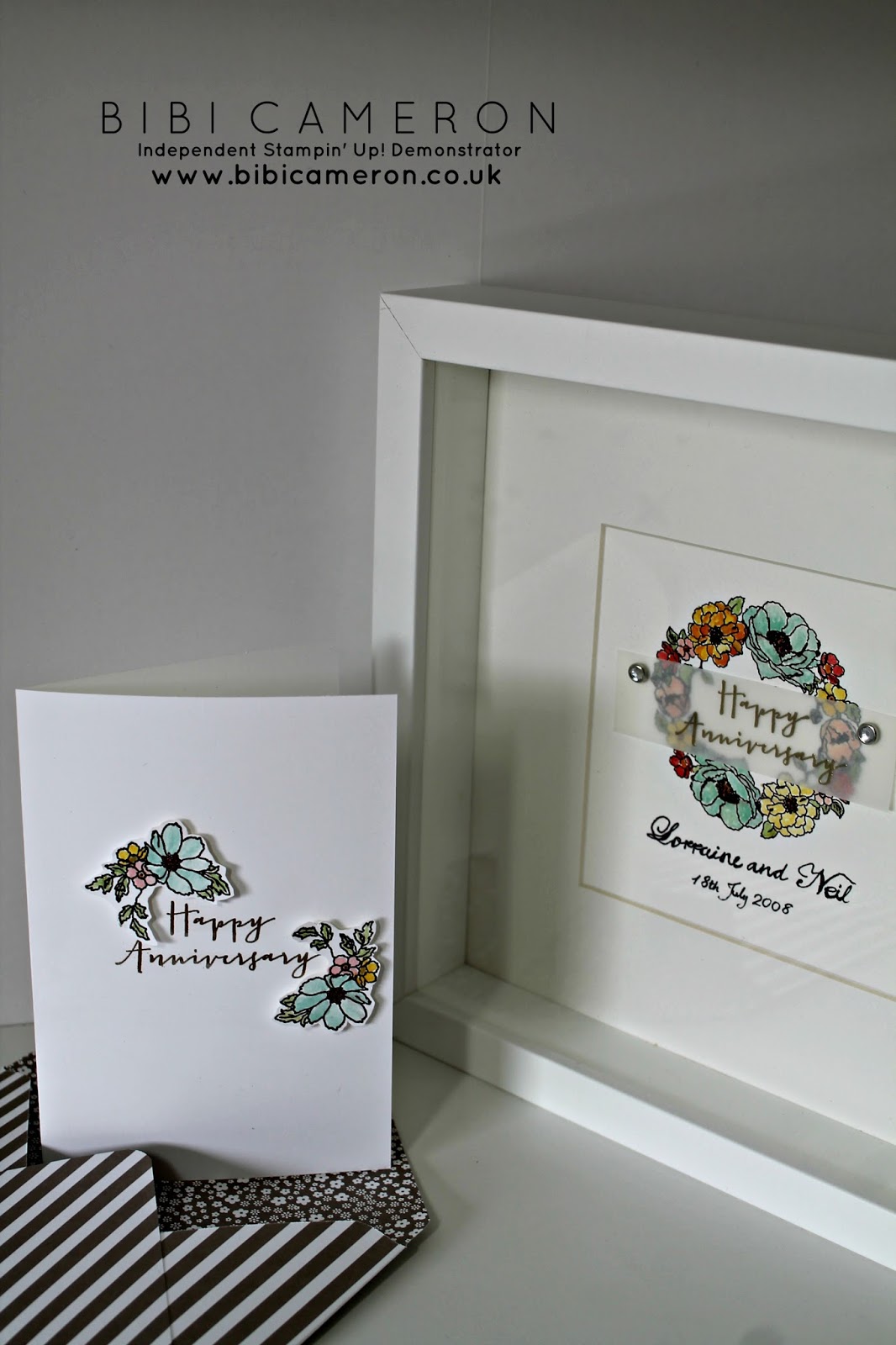 Order online 24/7 supply list to make this project:
Built for Free Using: My Stampin Blog