Making leather accessories using theBouquet Bigz L die from Stampin Upis super easy. This is a die to die for! You can make paper flower bouquets with it or cut leather, fabric, felt, tweed, thin cheap board and metal sheets to make fashionable accessories, home decor items, or embellishments for hand bags, belts, shoes, hair accessories and much…. much more.
Click to watch video tutorial here/ buy necklace kit at the bottom of this post
I"m Latina and I like big colorful accessories and I have used autumnal leather shades to make the leather necklace and the flower embellishment for the Harris Tweed case shown in the pictures. I think they are super original and super chick for any time of the year as well. I hope you like them!
To use this die you need a die cutting machine like Big Shot from Stampin Up! or any other compatible. I also have a Cuttlebug and a Vagabond from Sizzix and the die works perfectly with them.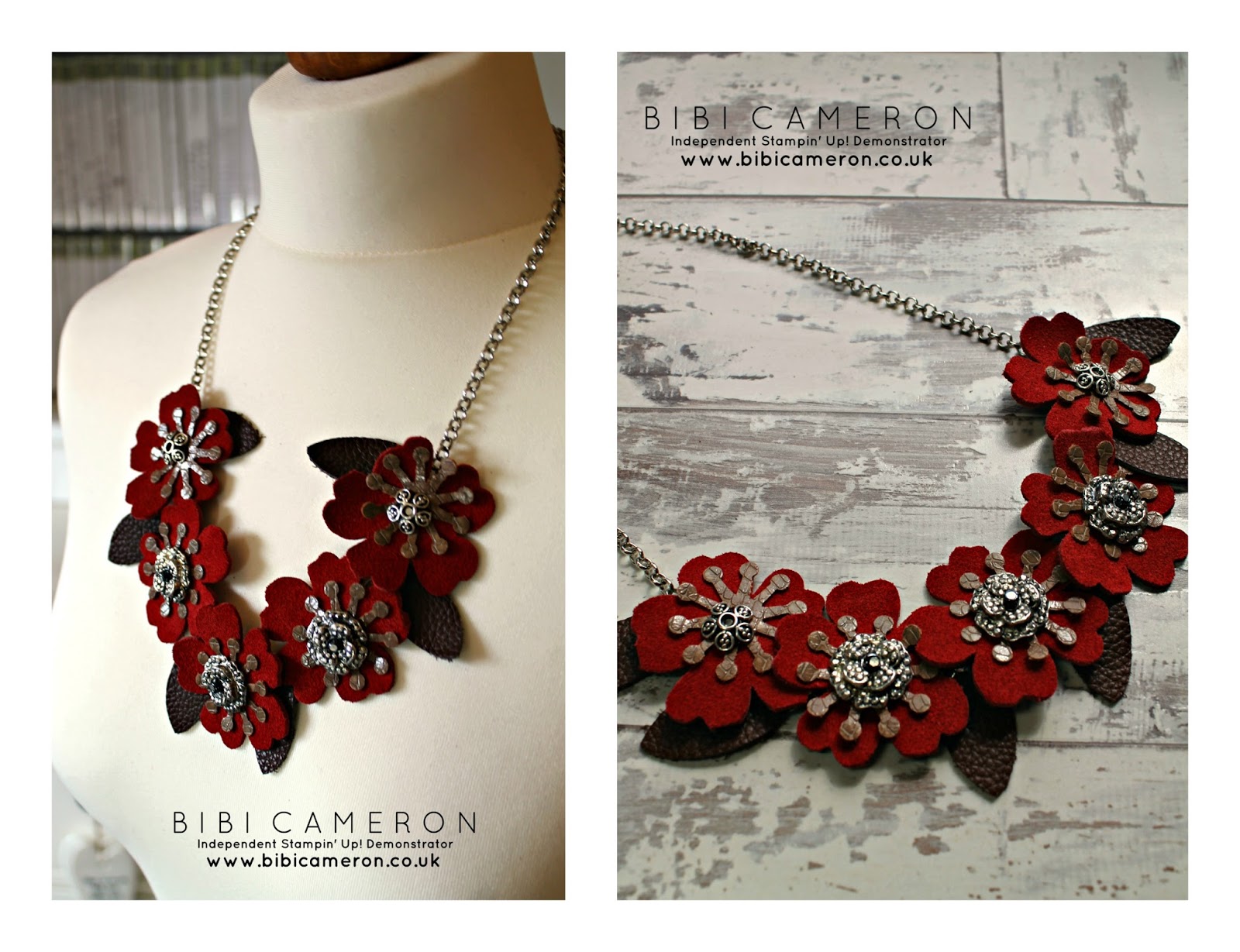 Watch video tutorial


Buy Necklace Kit ( please wait for pictures of kits available on June 6 -2015 )
The kit to make a 5 flowers necklace + P&P will include:
3 different leather types ( 2 genuine – 1 faux) and colours ( square leather off cuts – no die cuts)
1 Metal chain
1 chain clasp as shown in the video
5 Metallic bead caps
5 Small beads
pack of 10 head pins
**The Kit do not include the Bouquet Bigz L die or die cutting machine and pliers.
Built for Free Using: My Stampin Blog