I'm in butterfly mode so this my previous post are using Stampin' Up! tools to make butterflies or stamp them on different materials . I enjoy making completely different projects so 3 post for you this week using Swallowtail Stamp from Stamping Up.


Today I added colour to the butterfly using Stampin' Write markers and I have made a video to show you how I did it!
Swallowtail -tip to use larger size cling and clear stamps.
Stamp it on Fabric Tutorial – cushion covers
watch video tutorial to colouring with stampin' write markers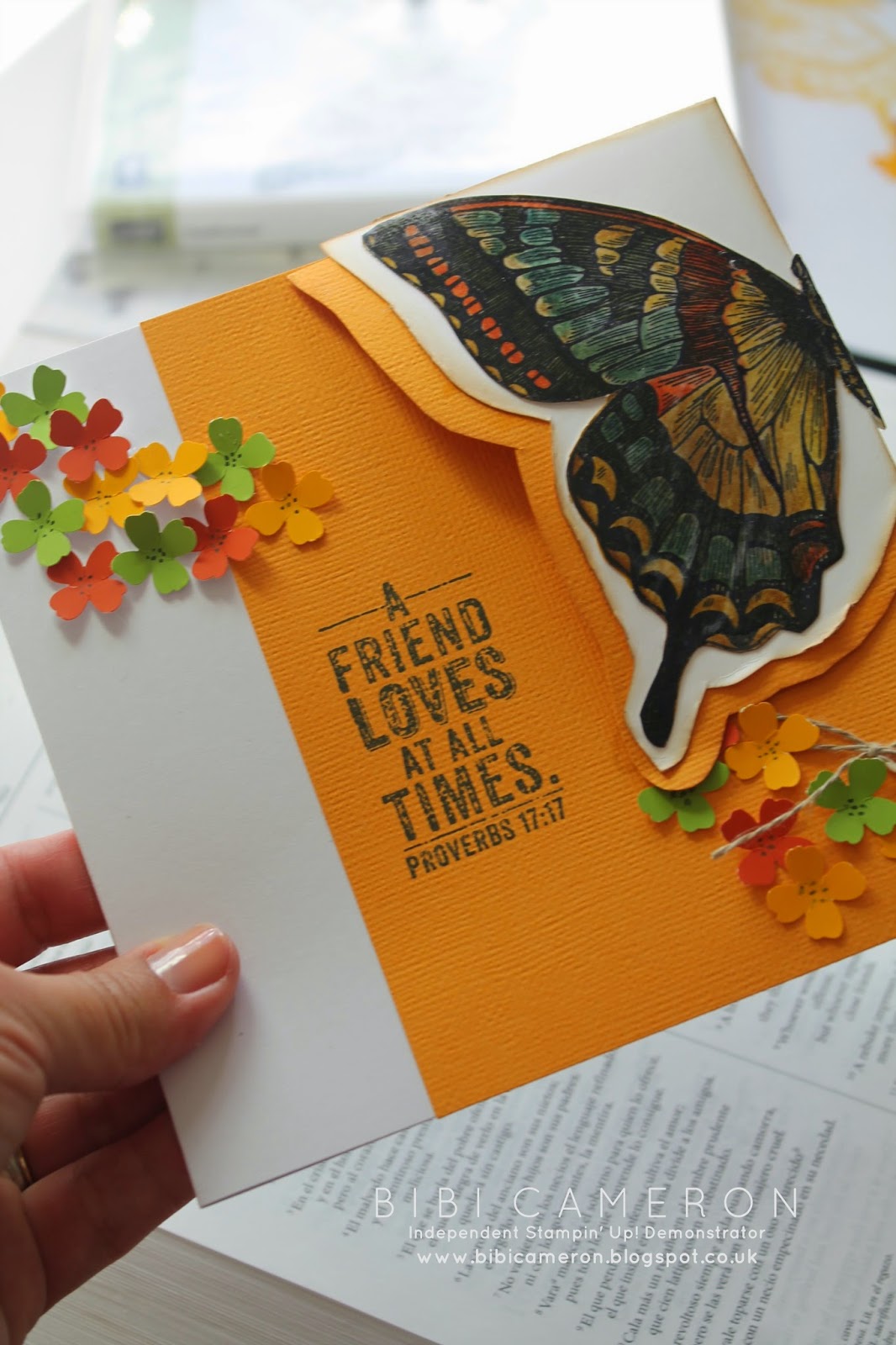 I have participate in a card making swap challenge with other SU Demonstrators and this card was made for Sue Ralph her favorite colours are yellow, orange and green so those are the colors I have used.
This were the conditions of the challenge:
a Bookmark Card
CARD MUST INCLUDE
*Card size – Your Choice or Style BUT
must include a detachable bookmark!
*Colours- Main Card & Stamped Image Tone on Tone -(Example Yellow Card stamped with yellow ink)!
*Bookmark! Folded Base – Contrasting Colour with a layered white front!
* Embellishments – Made from Colour Palette Chart (Get these Free from Paint Departments)
You can also use Bakers Twine or Ribbon. NO OTHER
ITEMS TO BE USED!
Thanks for stopping by
Built for Free Using: My Stampin Blog