Hi there! Today I'm participating in a Simon Says Stamp release Instagram hop! We're featuring the Just a Note release!
New Pawsitively Saturated Mini Ink Cubes
The Just a Note release includes my very favourite Pawsitively ink colours in small ink pad size
Now you can get bundles of gorgeous blue, green, and purple shades in the Blue Skies and Blue Seas packs of 6 ink pads!!!
Yes!!! These are available in the regular ( large) ink pad as well ( listed at the bottom of this post)
I used the 12 colours in the packs to make these cards to share various ideas:
Ink blending backgrounds
Colouring die cuts
Easy stencillings
Effortless technique using embossing folders and water.
The stencilling/ embossing technique
Consist in doing stencilling fist over a piece of cardstock.
Then spraying a little bit o water to the embossing folder before embossing the panel.
The water will distress the ink (stencilled image) and it will look whiter in the raised areas, achieving a cool contrasting effect with the background, adding extra texture, and interest.
SSS Just A Note Release Card Ideas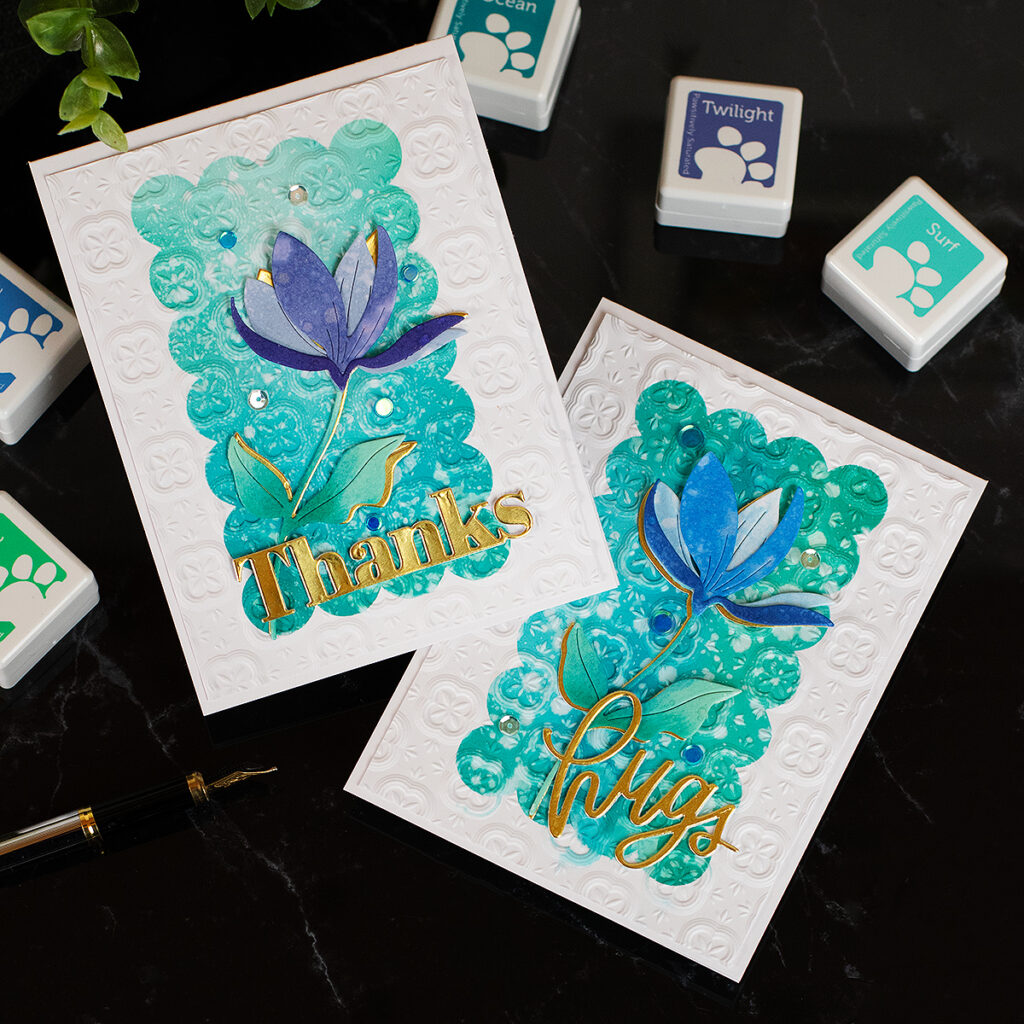 Cards Recipe
From This Release:

From Previous Releases
*** Find the complete supplies list at the bottom of this post. with clickable links to shop.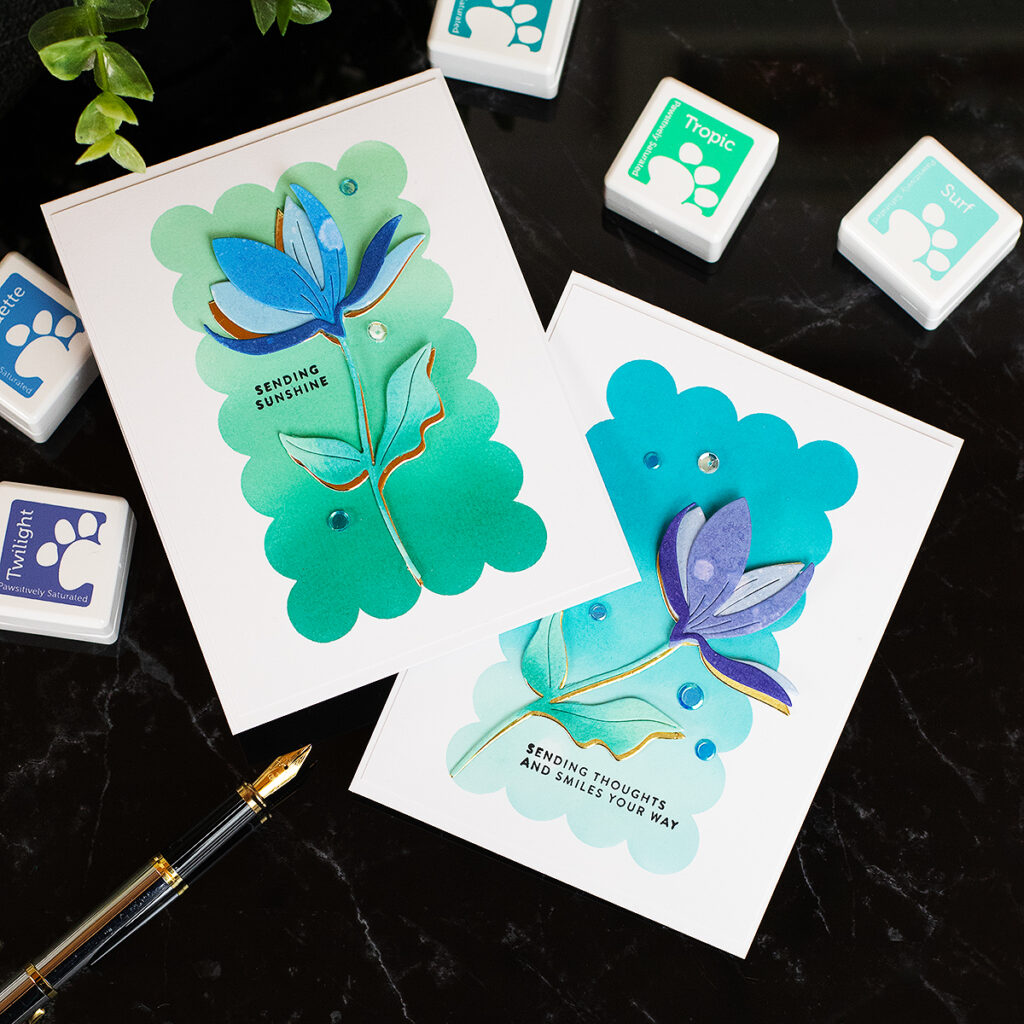 Instagram Blog Hop + Giveaways
GIVEAWAY: For a chance to win a $25 gift card for the Simon Says Stamp store leave a comment at each stop of the Instagram hop here.
Pin Me
That's all for today.
Thanks for stopping by.
Happy Crafting.
X
Bibi
Supplies List
Affiliate links apply at no extra cost to you. Thanks for your support