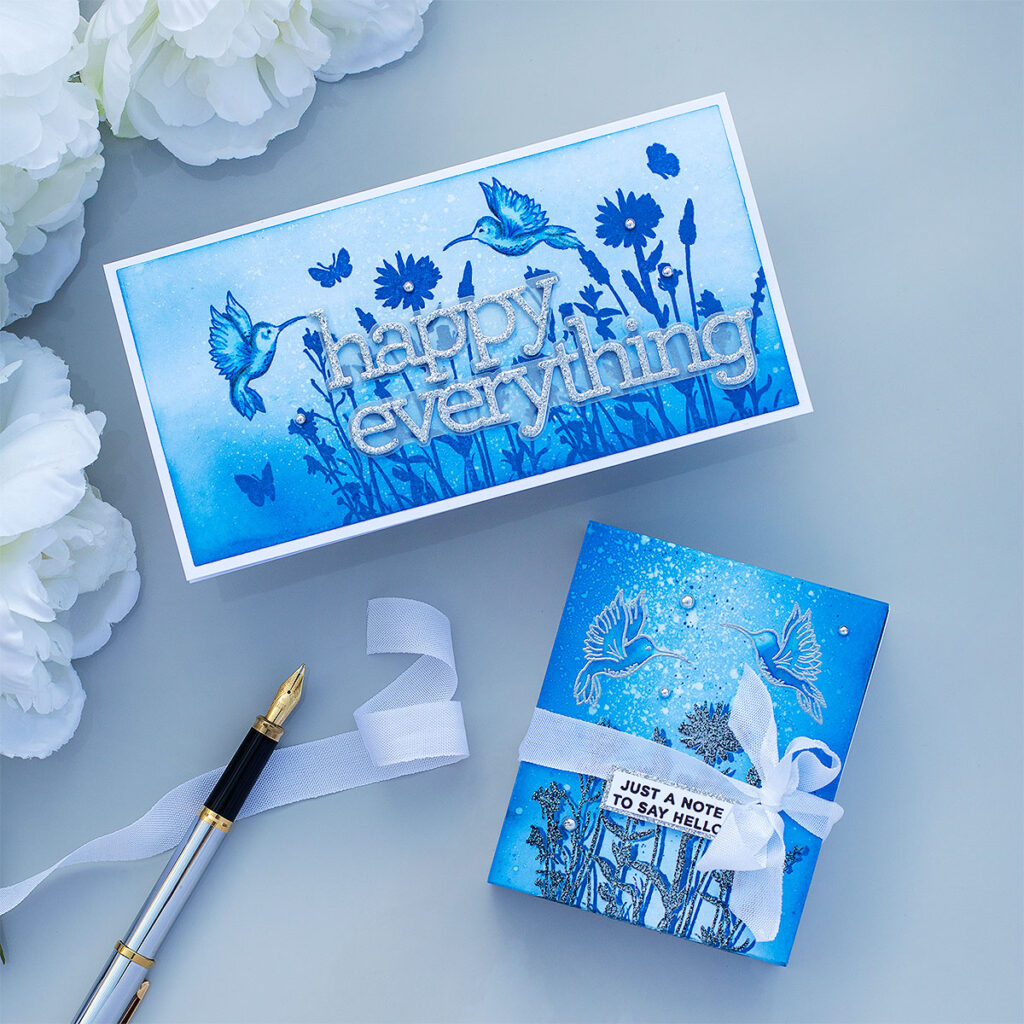 What about making easy gift boxes using Mini Slimline Rectangles dies by Simon Says Stamp?
I was experimenting with Hibiscus Blooms and Silhouette Sentiments stamp sets and the new stunning Prize Ribbon Distress ink colours.
Suddenly, I decided to grab my Mini Slimline Rectangles dies to die cut a couple of panels.
Voila!! The idea was born…
From Mini Slimline panel to Gift Box
You can make boxes from any square or rectangular piece of paper but when you have dies things tend to go to another level.
Mini gift boxes are a great packaging solution for any gift, including handmade cards or tags.
This box measures 3″x 3-1/2″ inches.
To make the box sleeve, I used 2 mini slimline die-cut panels.
My slimline panles measures 6-1/4″ x 3-1/4″ inches.
First, I did the inking and stamping only on one of the panels.
Then, I scored at 1-1/4″ inches from the top and bottom ends of both panels.
So my box is 1-1/4″ inches deep.
Next, I glued the 2 panels to make the box sleeve.
For the slider, I used a 6-1/4″ x 5-3/4″ inches piece of cardstock.
Then, I scored at 1- 1/4″ inches all around the edges.
I cut the corners to create the box flaps. Then I folded the paper and I glued the corners to shape the box.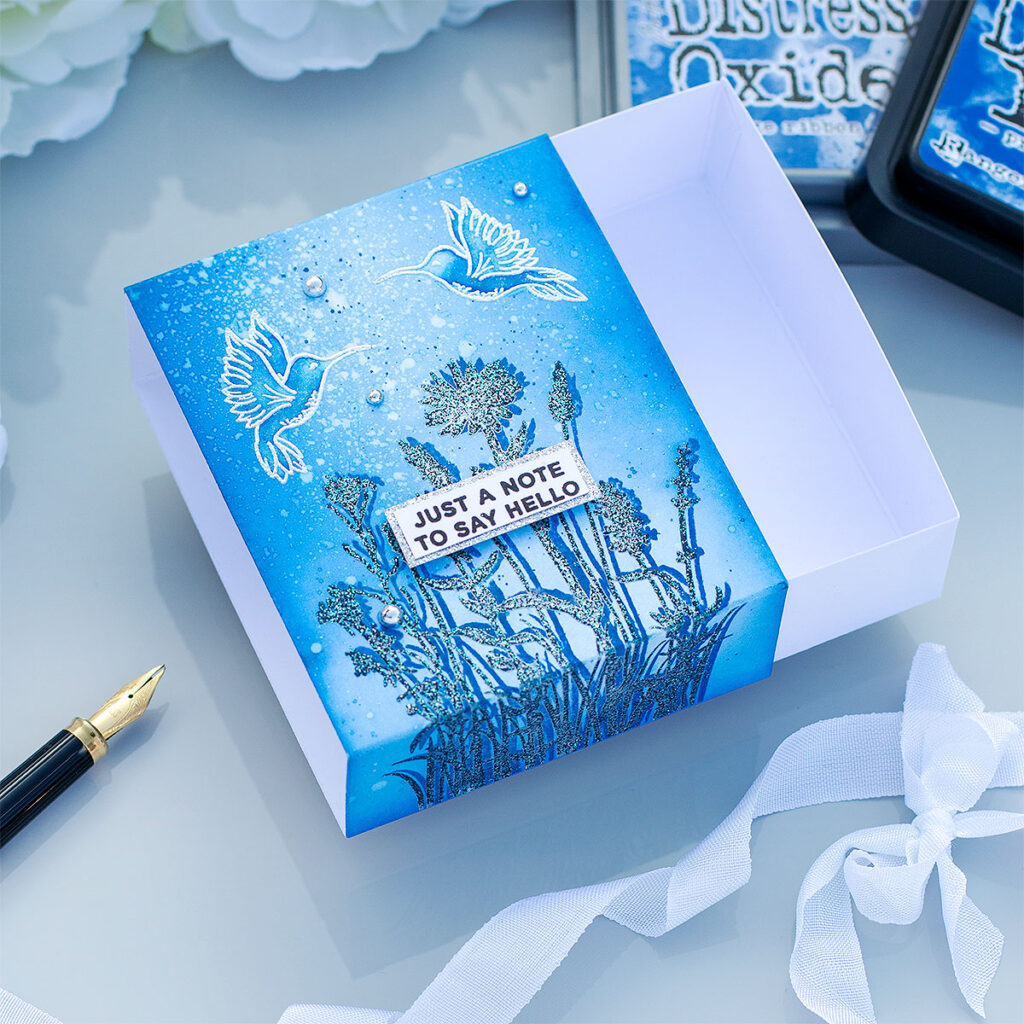 You can alter the shape of the box by changing the box depth. This will be the measurement you need to bear in mind to do all the scoring.
Any stamping layout will work!
The stamping
For both projects in this post, I did pretty much the same in terms of stamping and coloring ( with a few variations listed below).
Mini Slimline Card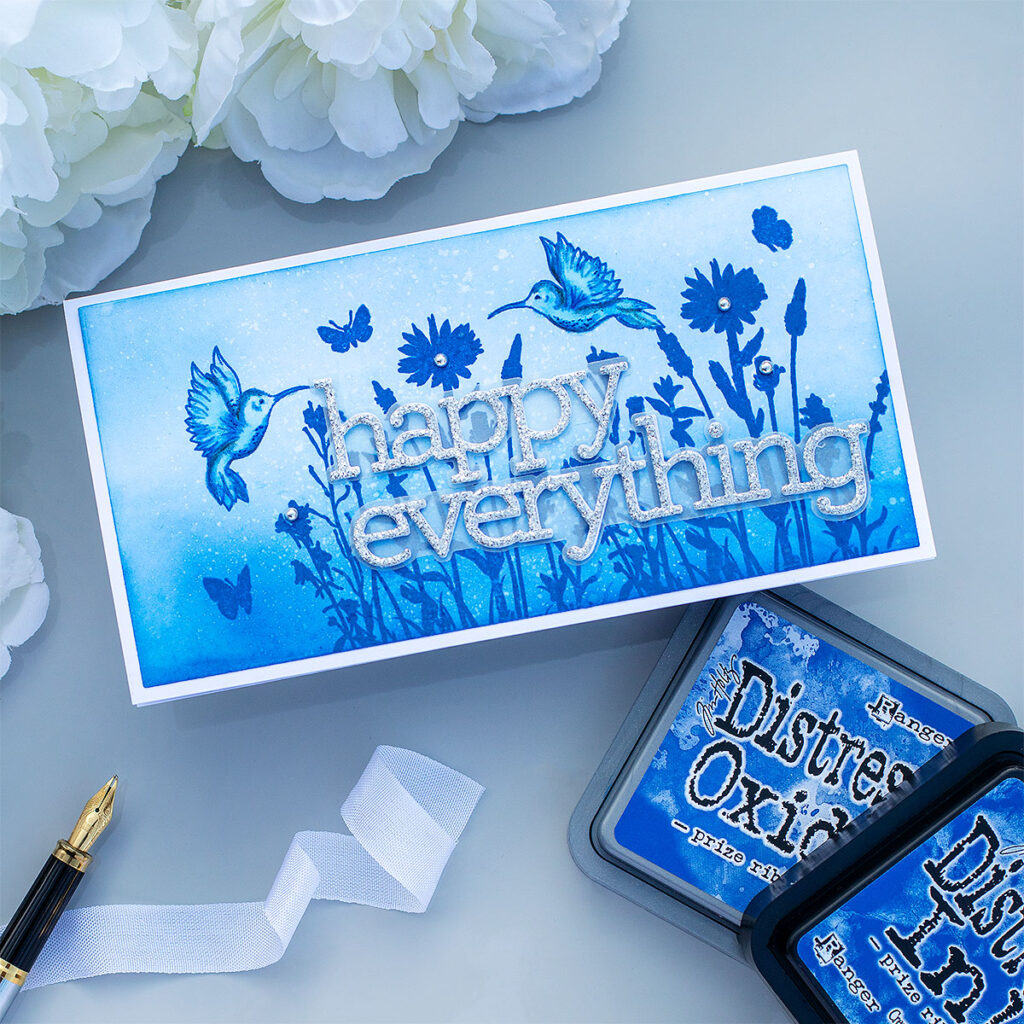 This mini slimline card measures 6-1/2″ x 3-1/2″ inches.
For this card, I also used a Navy Blue coloured pencil to add shadows to the hummingbirds.
I die-cut the sentiment using "Happy Everything die set" out of white and silver glitter cardstock and I stacked 2 white die cuts and one silver die-cut over.
The shadow for the sentiment was die-cut out of vellum.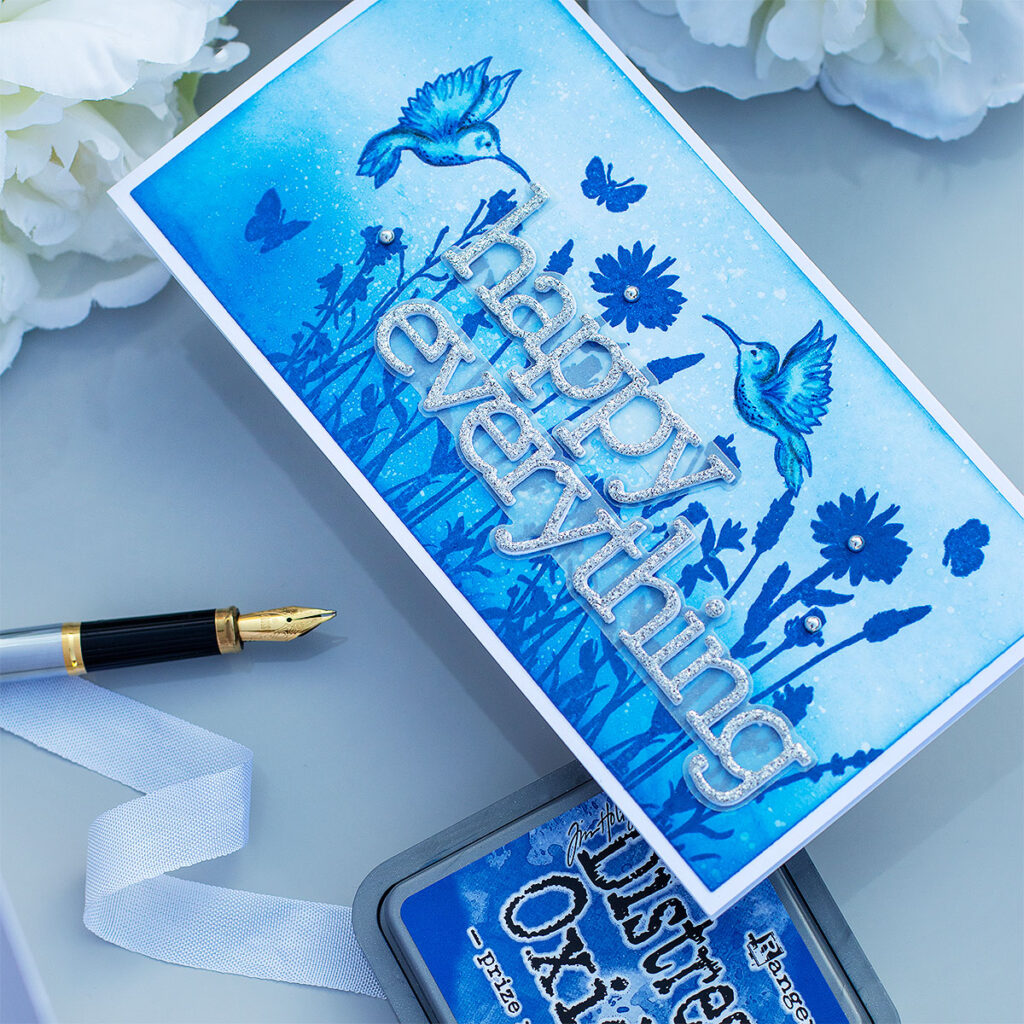 Thirsty for more?
That's all for today.
I hope you have enjoyed this post.
Happy Crafting.
X
Bibi
Supplies List
Affiliate links apply at no extra cost to you. Thanks for your support.