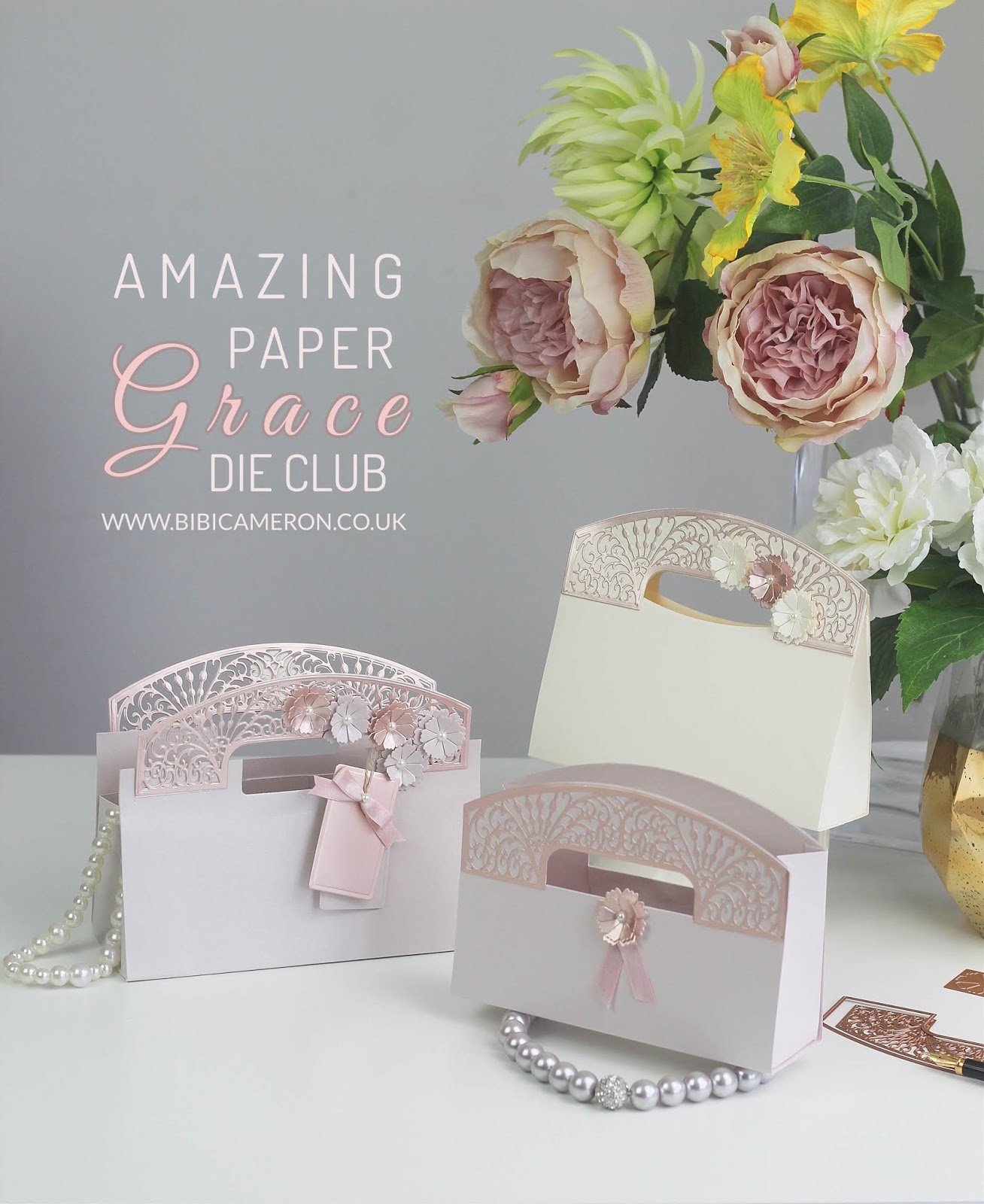 Oh my! Spellbinders sent me a happy mail with the "Amazing Paper Grace die of the Month – February 2019" so that I could give it a try and I could also share ideas and inspiration with you.
The die set includes 11 dies to create a Tall Flip and Gatefold card but I found a super easy way to make goodie bag/box handles using some of the dies in the set and I also used the dies to apply a partial die cutting technique to shape some of the boxes/ paper handbags in the picture.
These are quick and easy projects and I made a video to show you the die set and how I made these paper handbags!
The Amazing Paper Grace die of the Month – February 2019 will be availablehere until February 28 / 2019.
Ok so as I mentioned in the video my very first thought when I saw the Amazing Paper Grace die set of this month was that it was designed to create a handbag – paper tote purse – gift box – goodie bag.
However, when I sat to craft I found it is not and a few days ago when the die set was released, I fond that its name is Enchantment Tall Flip and Gatefold Card Die Set. All makes sense then. I received die samples from the factory with no instructions so, in theory, I have some freedom to use the dies in a way that feel comfortable to me.
So I instinctively used the die set to make the first sample, using the dies in the way they mean to work together. I was warming up and just tasting the waters and Im also sharing how to make this sample in the video. Remember you can use any paper colour. This is only a sample but the sky is the limit!
I think these dies will make a stunning wedding invitation and you can keep the design very simple as the dies are very VERY intricate.
I kept thinking about the "box/bag handles" idea and I had to put it in practice. Voila! it worked like a charm and I actually like the super easy way you can put together these kinds of boxes.
They will be the perfect packaging solution for a wide variety of products and gifts …
I used gorgeous Craft Perfect Burnished Rose satin mirror cardstock, Barely BLlush pearlescent cardstock and Very Vanilla cardstock to make these projects. Please find supplies list at the end of this blog post and in the description box in my Youtube Channel here.
Purse Handles idea
So you can make handles for any kind of paper bag design you have in mind and then glue them to your projects.


The Amazing Paper Grace Die of this month also includes a small die to make flowers… I totally love those! they will create absolutely beautiful little flowers.
The larger flower measure 1-1/4″ inches and the smaller 3/4″ of an inch.
You can use the intricate die cuts only to make the bag handles or you can add a matting layer or a solid die cut behind to play with cardstock colour as well.
For this project, I only used intricate die cuts to create the bag handles. I needed 4 pieces as eaxh handle need 2 die cuts.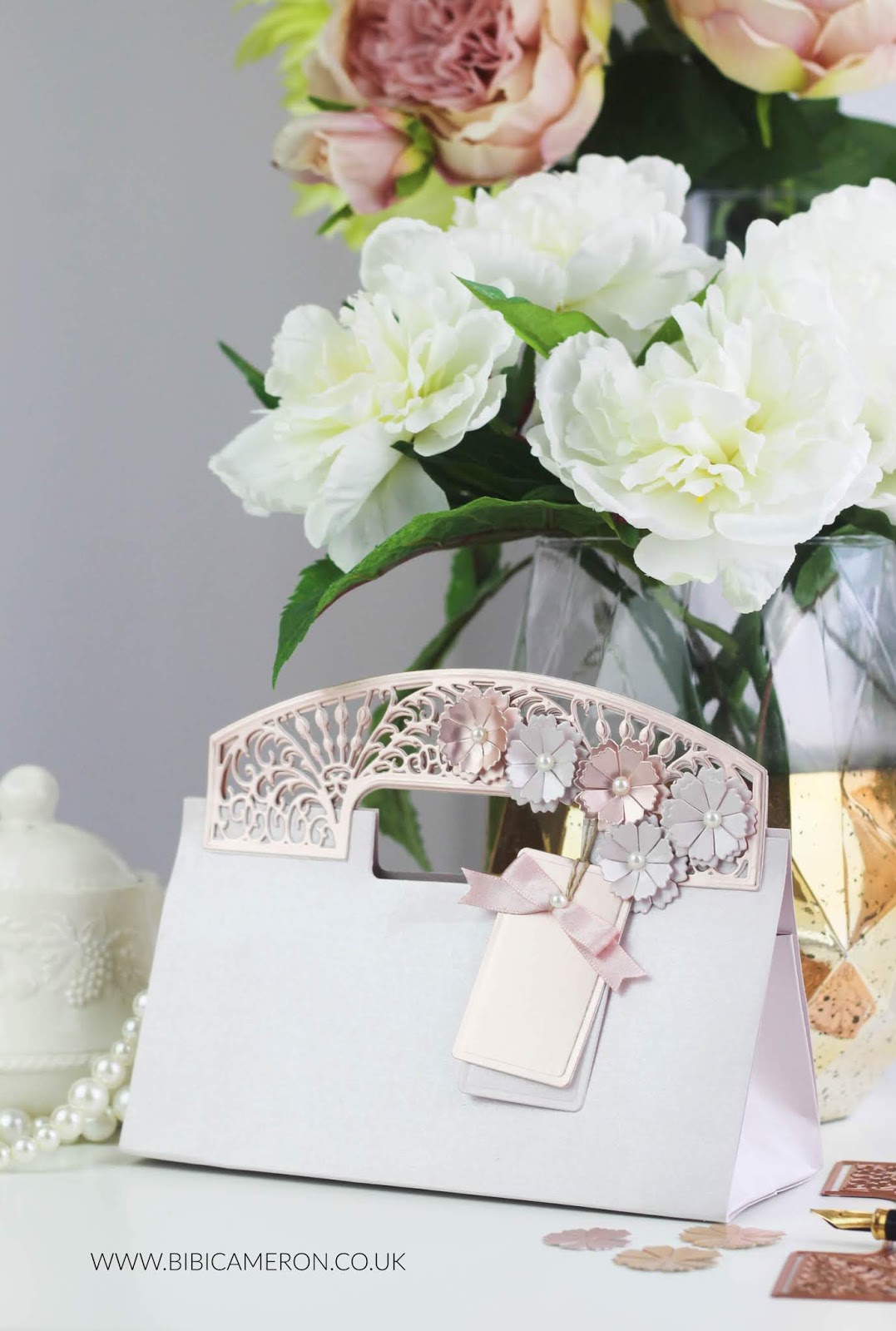 This box/bag measures 6″ inches x 7-1/2 " x 3″ inches.
Shaping the bags
another way to do this is to incorporate the die cut shape to the paper handbag body by applying a very easy partial die cutting technique as I show in the video . In that way, you can shape these paper purses/bag/boxes.
The bag below measures 5″x7″x 2″ inches
there are so many ways to do this like people to do it but in the video, I tried to simplify the process and I show you two completely different ways to apply partial die cutting techniques using the different dies in the set.
For the bag below the technique is quicker than for the bag above and even though I used different dies in different ways the bags look pretty similar.
The bag below measures 6″x 7″x 2″ inches. it is a little bit taller than the bag above.

That's all for today … I hope you like these ideas!
Thanks for stopping by and for your kind comments. I'm always happy to read and to answer any questions.
If you wish to receive my blog post or videos directly on your inbox please Subscribe to my blog here! or my Youtube Channel here!
Many hugs and happy crafting
x
Bibi
Ohh!!! have a look at this giveaway over the Spellbinders Website
click on the image to be redirected!!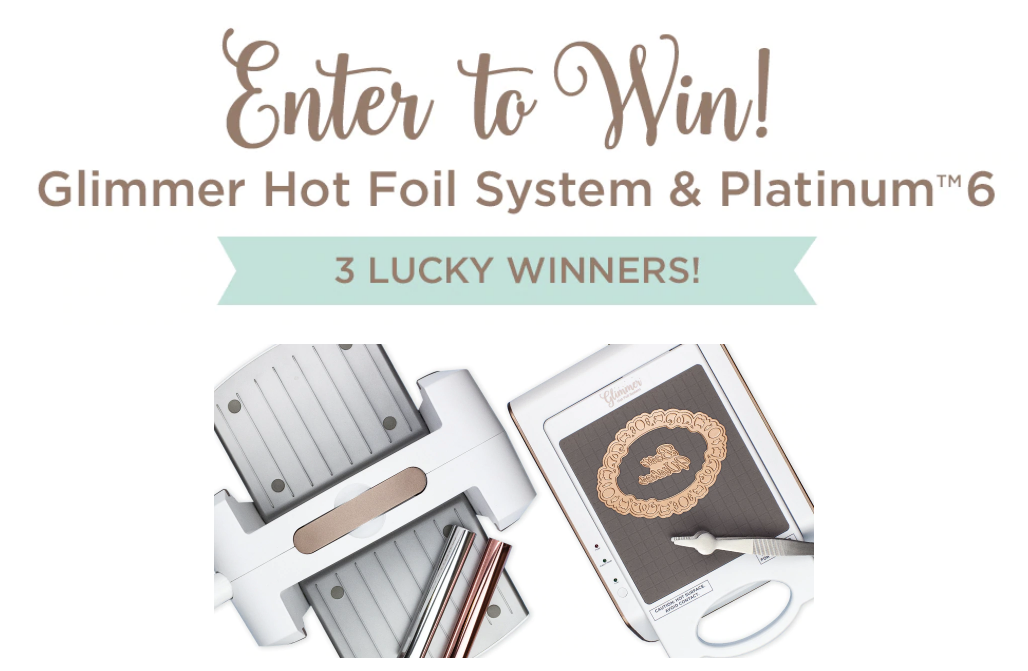 Supplies
Just a note to let you know that when you buy through the links below I get a small commission at no extra cost to you. Thanks for your support