Hello there, for today I have 3 card ideas using Christmas Picture Book Dies by Simon Says Stamp.
XMAS PICTURE BOOK DIES USED
 These are fantastic, and I die cut them out of watercolour paper to add washes of colour and give them an extra special look.
For the background, I used Outline Snowflake Background Stamp which is simply spectacular and I applied a technique called embossing resist.
The sentiments are for a very comprehensive stamp set called Tiny Word Christmas with over 40 individual stamps.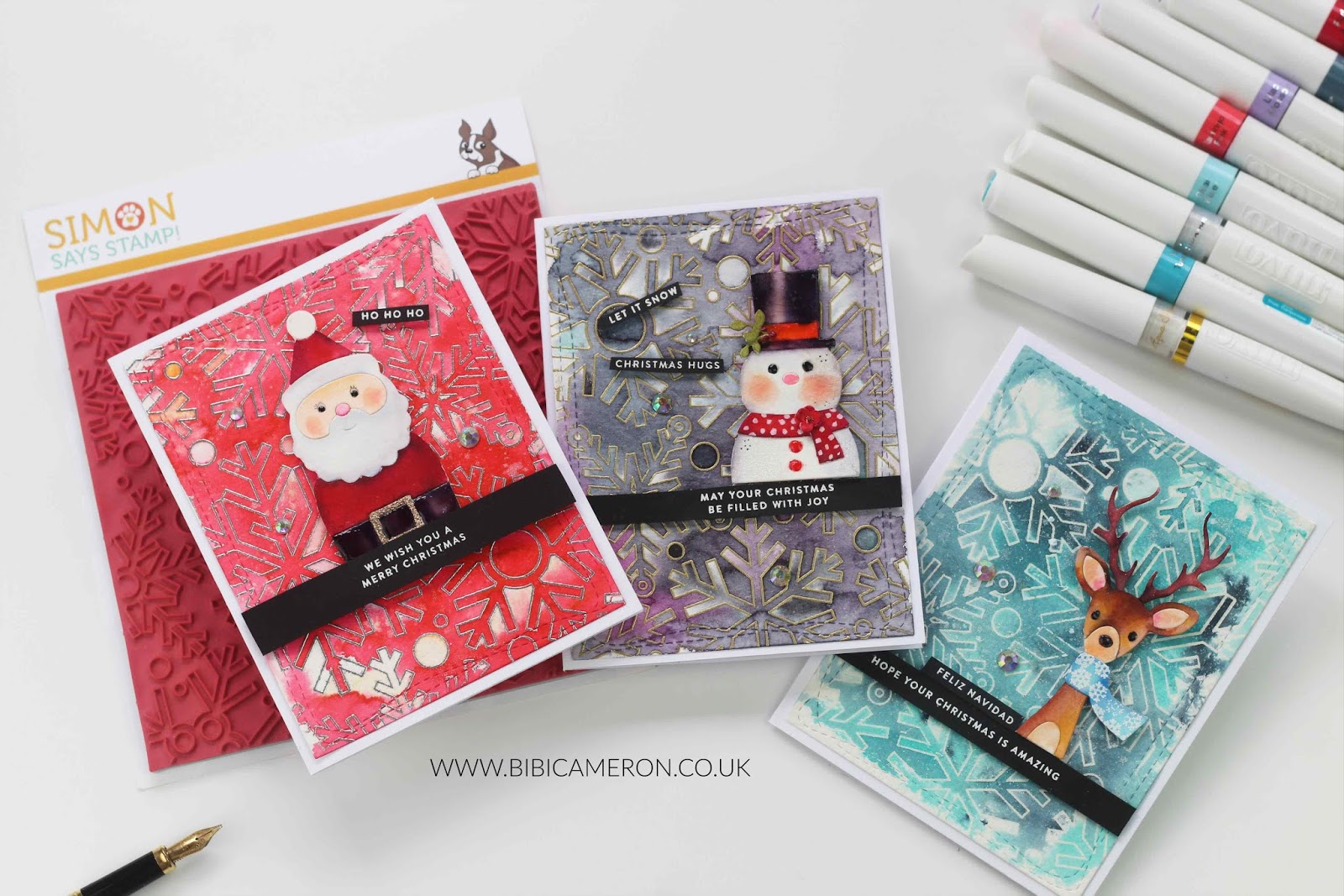 adding COLOUR TO PICTURE BOOK DIES
To add colours to the die cuts, I used Zigs ( Kuretake Clean Colour Real Brush watercolour markers) and a water brush.
What I do is to apply the ink of the marker directly on the edges of the die cuts and with the water brush, I spread the colour towards the centre of the die-cut.
I apply all the colours I want to blend in one go. eg. red, brown, grey and then I blend them with the water brush.
I have a video on my Youtube Channel here to show the colouring process on die cuts in case you want to have a look.
EMBOSSING RESIST BACKGROUND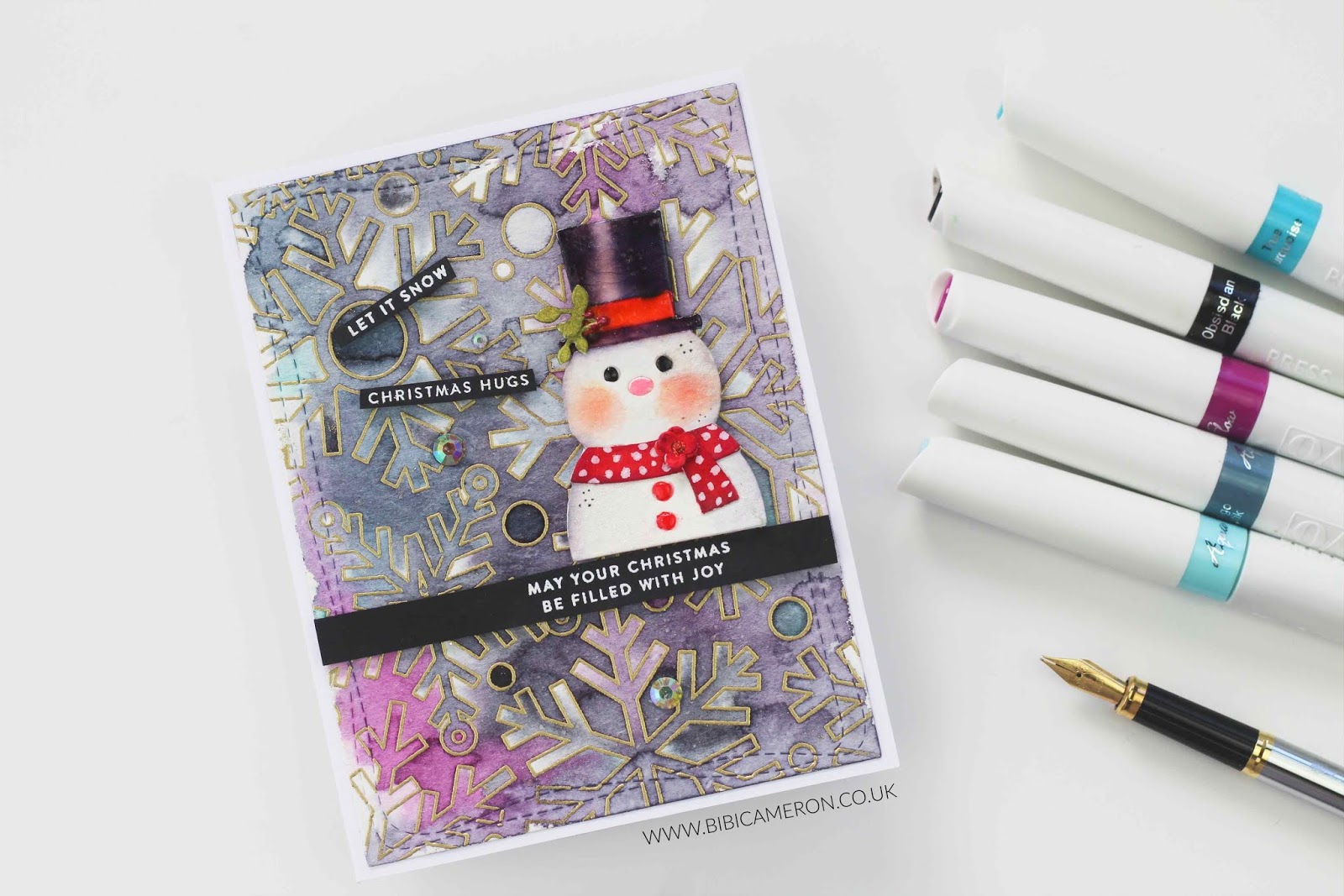 To show you different samples, I   heat embossed the image from Outline Snowflakes Background in 3 different watercolor panels using different embossing powder colors such as gold, clear, and silver embossing powders.
gold embossing resist
Then I  apply the ink of the Aqua Flow Pens randomly over the paper and I sprayed it with water to blend and mix the colours..
This was very easy and I love the results as you get darker areas that make the snowflakes pop out.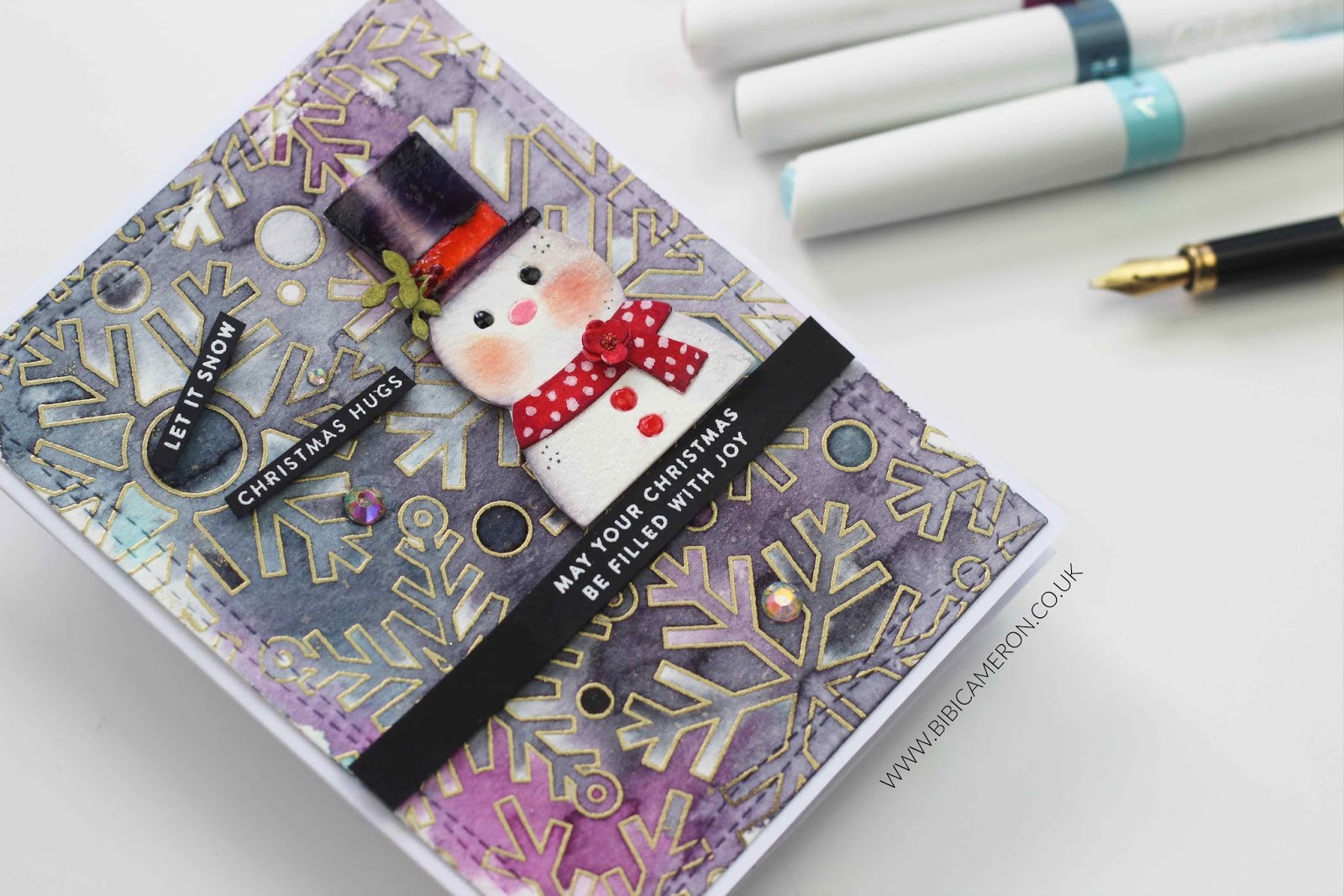 For this card, I  stamped the Outline Snowflakes using Nuvo Clear Ink and I  used Gold Embossing Powder by Wow.
white embossing resist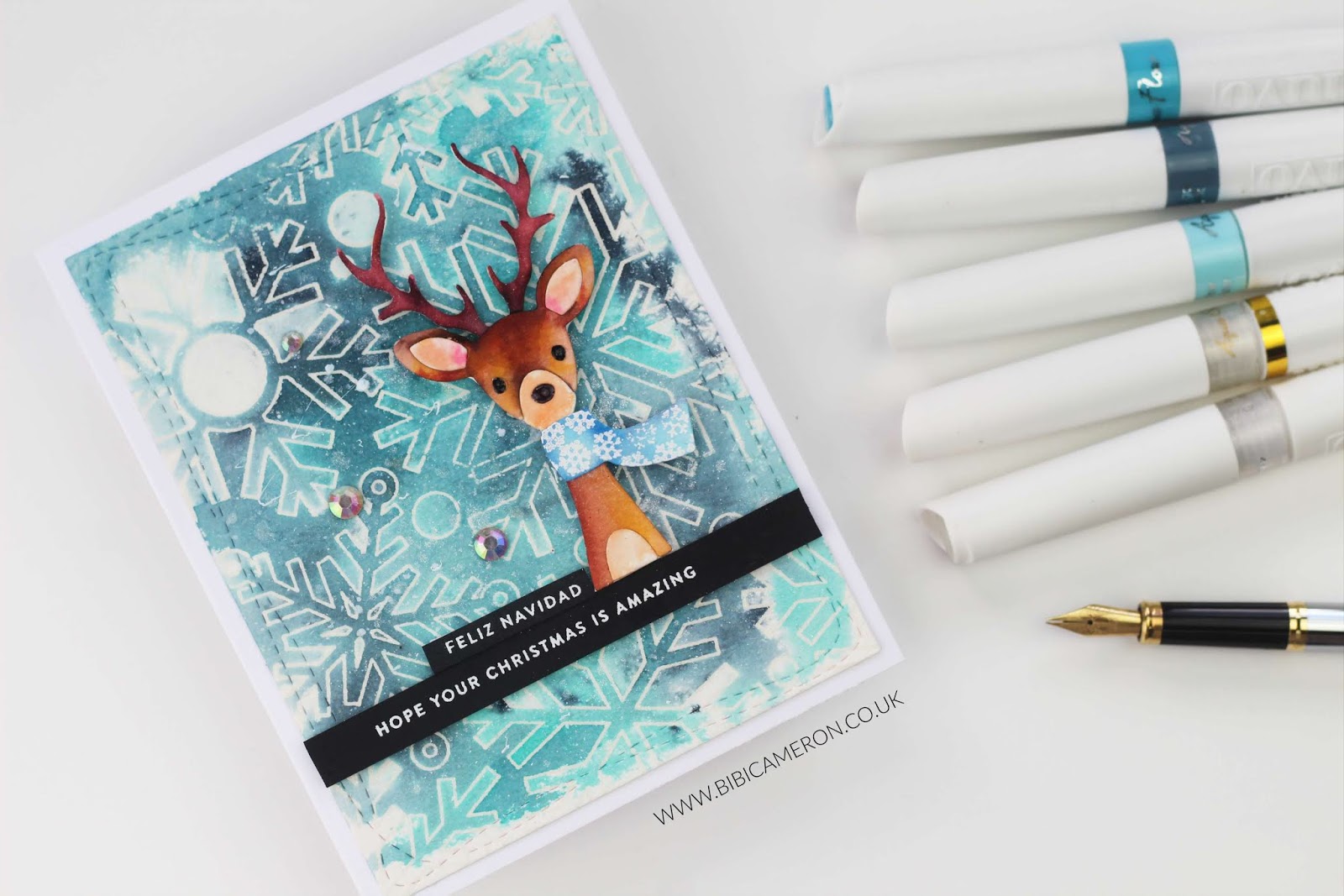 This card feature Picture Book Deer.
I heat embossed the image from Outline Snowflake Background Stamp using Nuvo clear ink and Clear Embossing Powder.
Then, I applied different shades of blue Nuvo Aqua Flow Pens and a hint of black.
silver embossing resist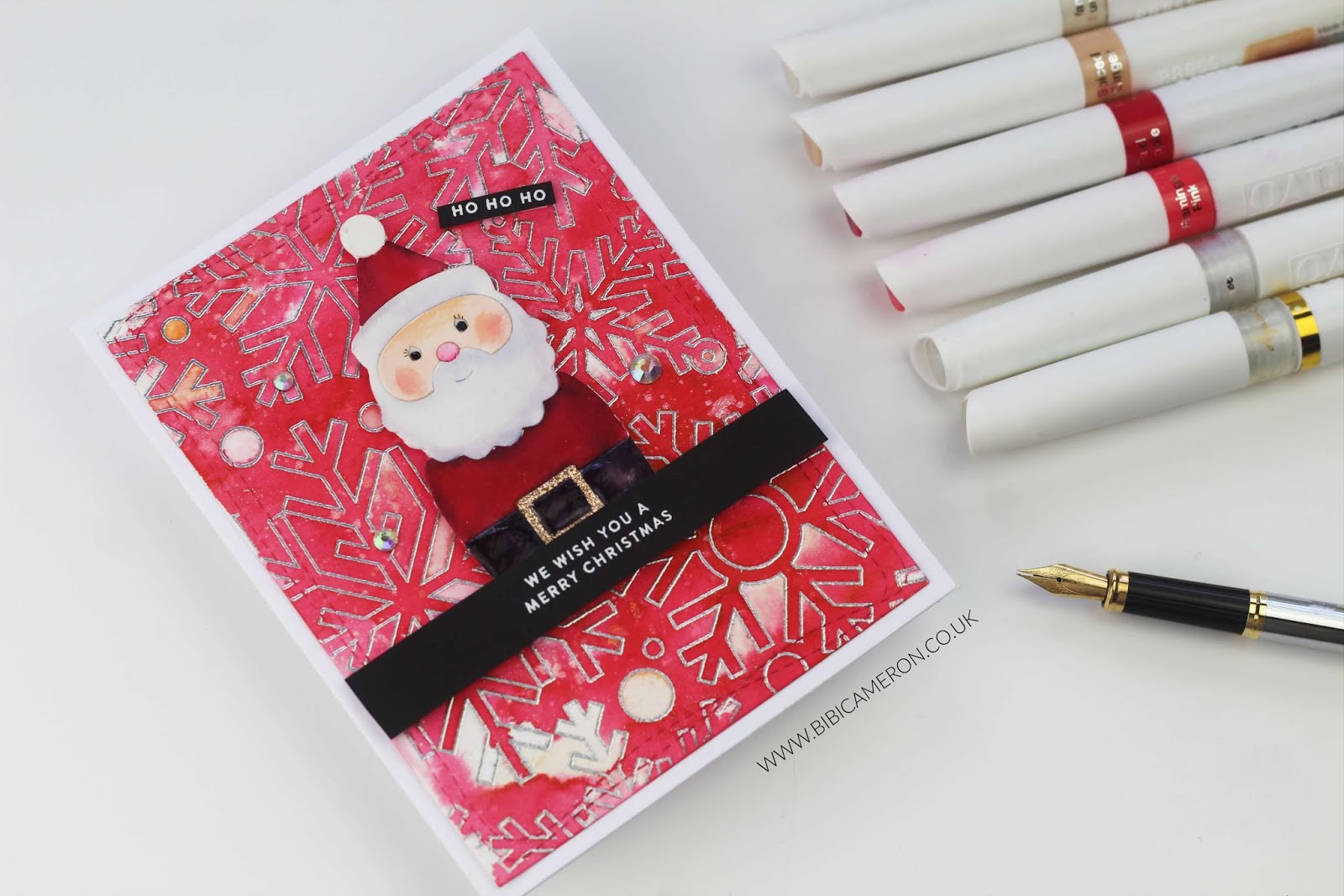 For this card, I used Picture Book Santa.
I stamped the image from Outline Snowflake Background Stamp using Nuvo clear ink and Silver embossing powder.
I also applied different shades of red and pink inks of Nuvo Aqua Flow pens on the background.
To add shimmer to these cards, I used a Nuvo Midas Touch and Shimmer Pen over the die cuts and background.

All the supplies used for today's cards are listed below.
That's all for today … 
Thanks for stopping by and for your kind comments and I'm also happy to answer any question.
Happy Crafting and many hugs
x
Bibi
Supplies
Just a note to let you know that when you buy through the links below I get a small commission at no extra cost to you. Thanks for your support.