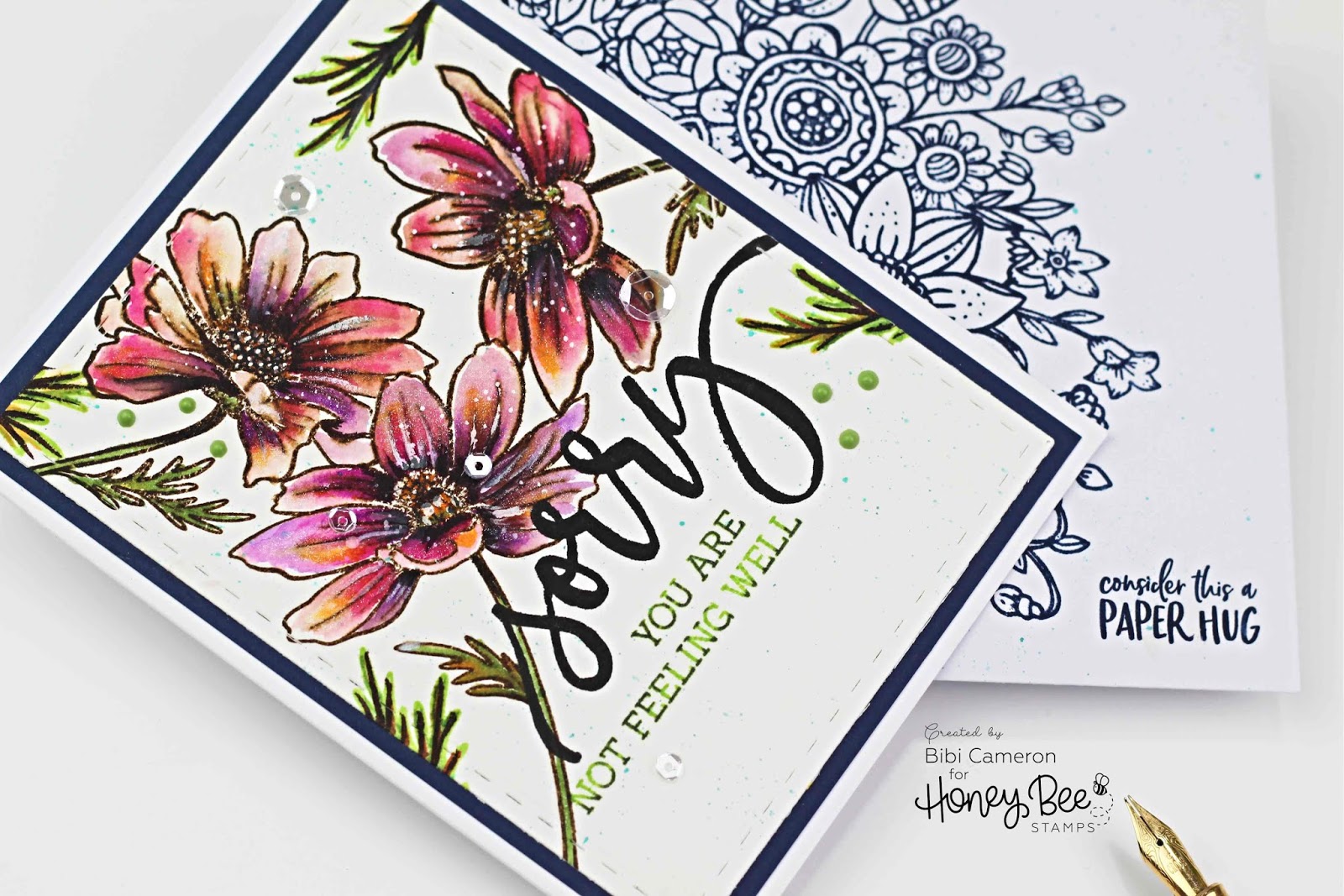 Hello everyone, I hope you are doing well and safe from any diseases or seasonal virus. My toddler Emma started primary school and she brought a new bug so my whole family have it !! Nooo. This is a nasty evil bug but as always we will get over it.
Today I thought about my friends that aren't feeling well, my friend Nikki that just got a surgery. Cal, Ross, Tracy, Teresa Berrsley, Billie in the USA, Geraldine in Canada, Lorraine a superwoman dealing with MS and always smiling and off course I'm thinking about my mum who is at the edge of dementia senile suffering from chronic pain due to arthritis rheumatoid and a cocktail of chronic disses that are disabling her. 🙁
They are all very strong and very brave! So this post is for you girls
I used With Sympathy a 41 piece stamp set, which has the perfect sentiments to send love to our friends and family during difficult times.
Take a look …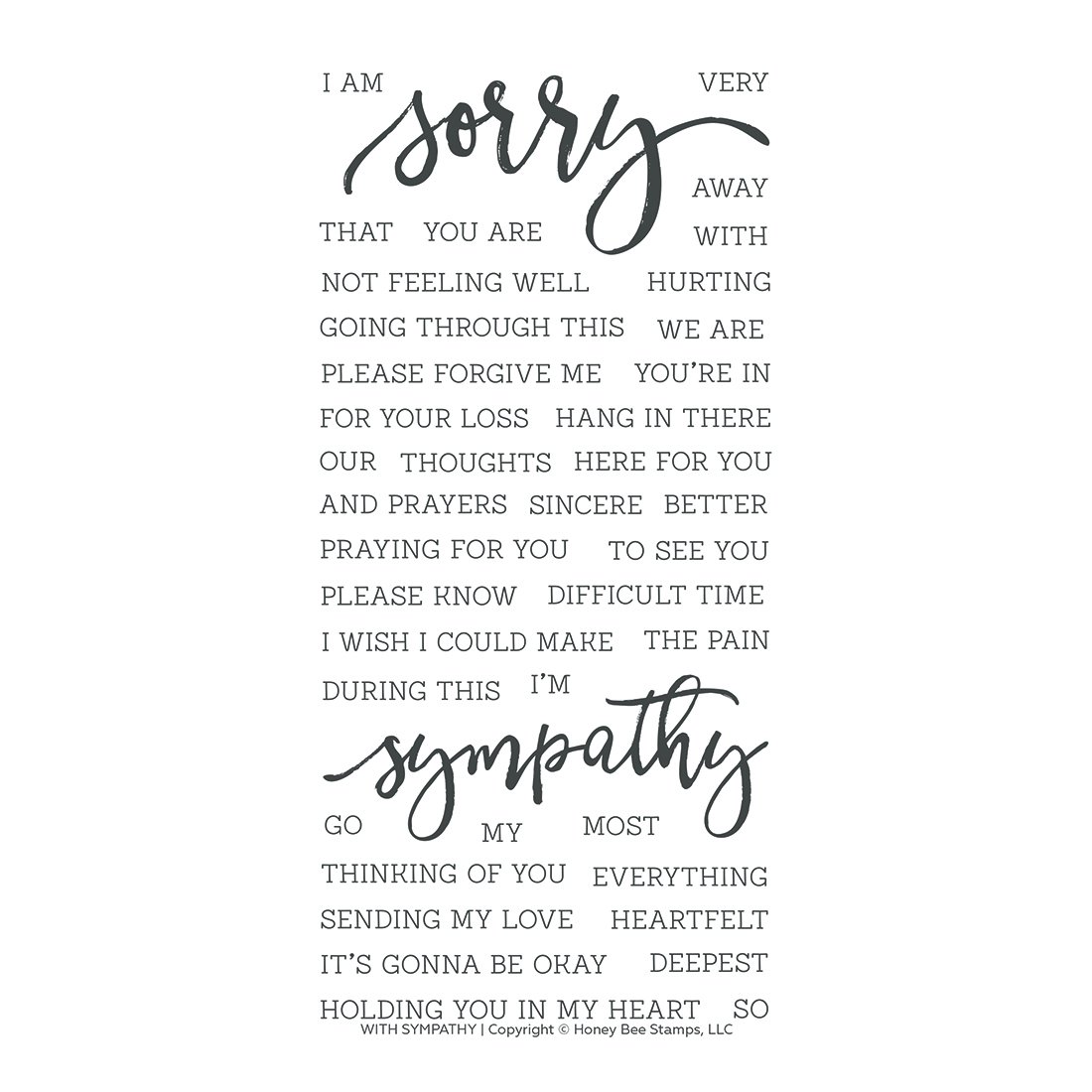 I also used Cosmos stamp set to complete this card…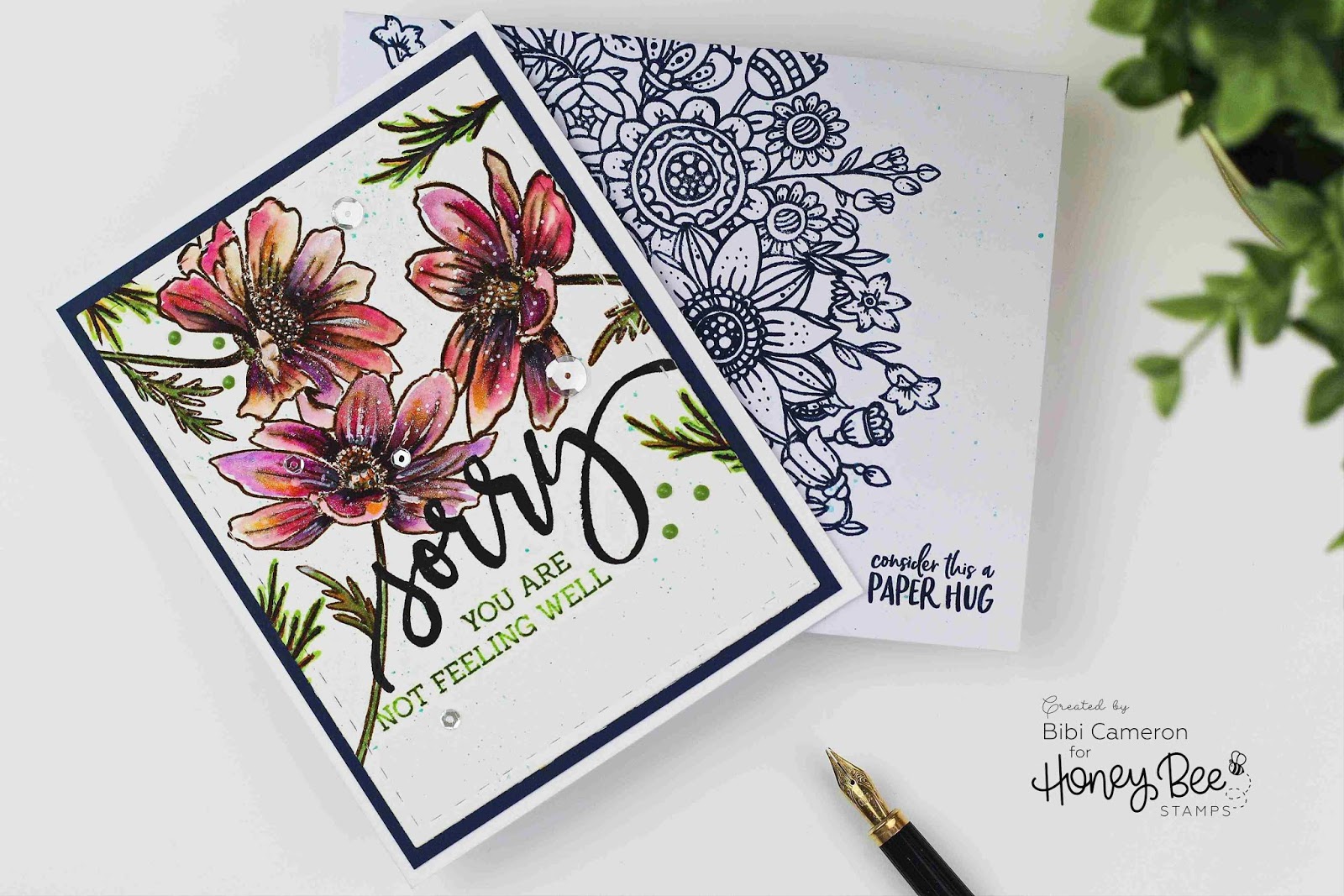 This is a C6 card and you can see the huge but delicate sentiment across the panel. I absolutely love it!
So this is a simple card but I put a lot of love into it. I did a bit of masking and using the Tim Holtz Stamping Platform I started by stamping the large sentiment with Intense black ink by Simon Says Stamp and the small fonts with Green Apple Ink by Simon Says Stamp as well.
Once I finish stamping the small fonts/ sentiment I partially inked the stamp with a navy blue ink and I stamped over the green ink just to add a bit of contrast.
I then stamped each flower at least 5 times with a brown ink by Stampin Up! called Soft Suede. I did this to achieve good image definition on watercolour paper.
Note: I normally allow the ink to dry well on the paper (overnight) but I couldn't resist and I had to start colouring the flowers. Thee brown water-based ink started to bleed and blend with the watercolour washes!! Nooo… So I managed to work around the stamped lines to avoid excess bleeding and avoid getting a moody look. I cover the dullness with the ink of a yellow marker.
I used Arches Cold pressed watercolour paper my fav paper now . It is a bit pricey but its well worth the money as it absorbs the ink beautifully and it is very forgiving. the brown bleeding in other paper would be chaotic.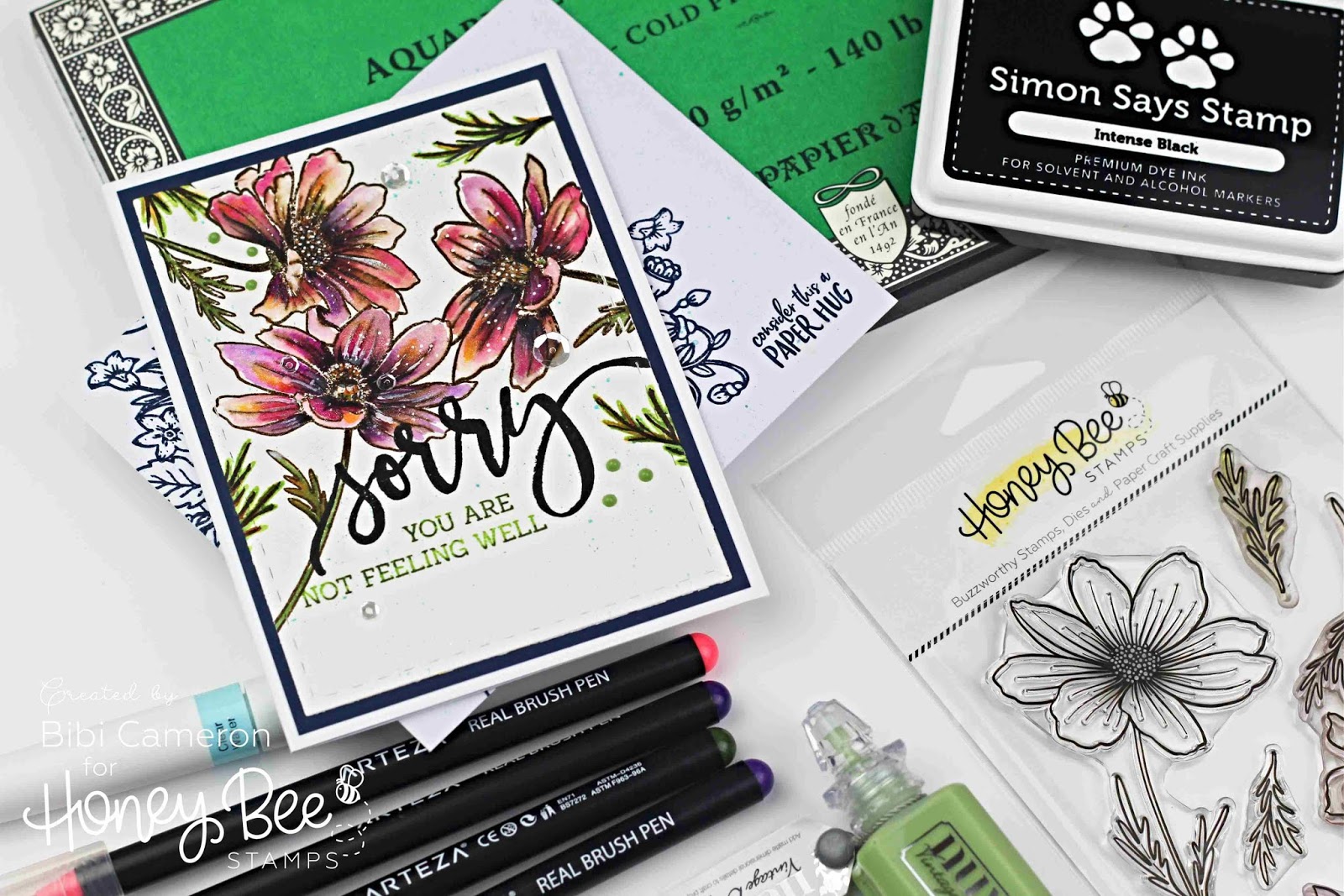 I also used Arteza watercolour markers and I spread their ink with a watercolour brush.To add highlights here and there I used white acrylic paint, a white marker and white colour pencils and I also splattered the panel using a Clear Water Nuvo Aqua Flow.
To stamp the envelope for this card I used Zen Bouquet and Angel Policy stamp set by Honey Bee Stamps.
I added a lot of shimmer to the flowers using a Nuvo Shimmer Pen… hard to see on pictures but very beautiful in flesh and I embellish with sequins and Vintage Nuvo drops.
That's all for today … Thanks for stopping by and for your kind comments. I always read them and I'm happy to answer any question.
to receive notification when a new post or videos go live please subscribe to my blog here! or my Youtube Channel here!
Happy Crafting and many hugs
x
Bibi
Supplies
Just a note to let you know that when you buy through the links below I get a small commission at no extra cost to you. Thanks for your support.