Hi everyone, I keep practising my Copic colouring and I think Mermaids are perfect for that purpose. They do not have a lot of detail, the hair normally has lines you can use as coloring guide, and you can also practise skin tones blending.
Today I used the beautiful mermaid from " Swiming by Stamp Set" by honey bee stamps. This is not the first time I use this image ( you can see other card samples here andhere) but it is the first time I coloured her with Copics and I loved the easy and quick process…
I used six colours on her hair ( 3 violets and 3 pinks) but you might never think I layered so much colours over that area.
I started with the violets and I applied the pink shades on top. I used 3 different shades of the same colour family (light, medium and dark) and then I applied the darker colours at the edges blending the medium and the lighter colour towards the centre of the image or the areas I wanted to be highlighted. I also applied the colours in flicking motion from the edgestowards the centre of the image.
so I did enjoy my 15 minutes Copic colouring but you know what? I enjoyed much more adding colours to the background.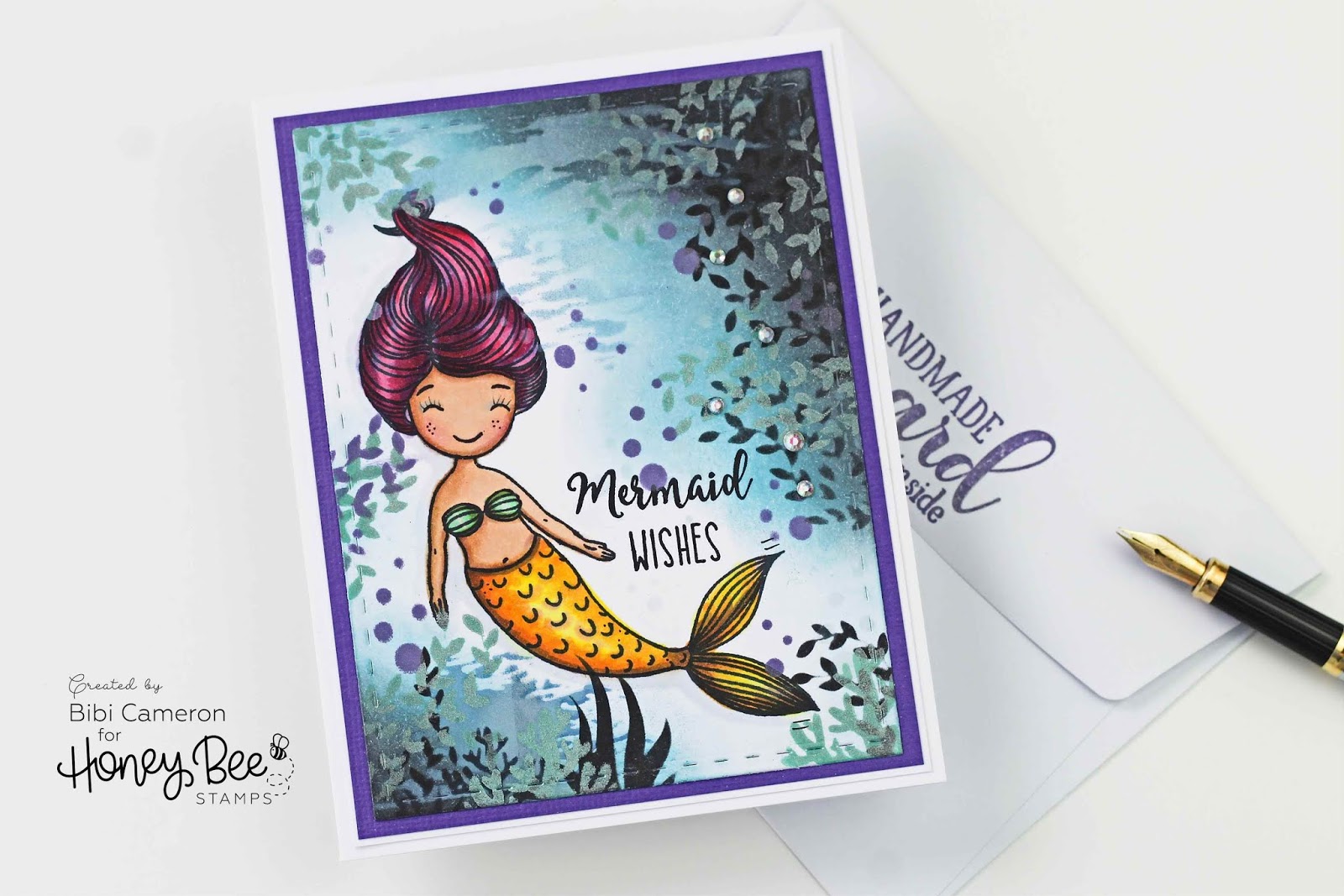 Although I was unsure about what to do first, I started by sponging some of my favourite blue distress ink coloors. I then applied black distress ink and I decided to use two of the stencils that comes in Ocean Builder stencil pack and WOW!……those stencils are gorgeous.
L@@K at this stencil pack…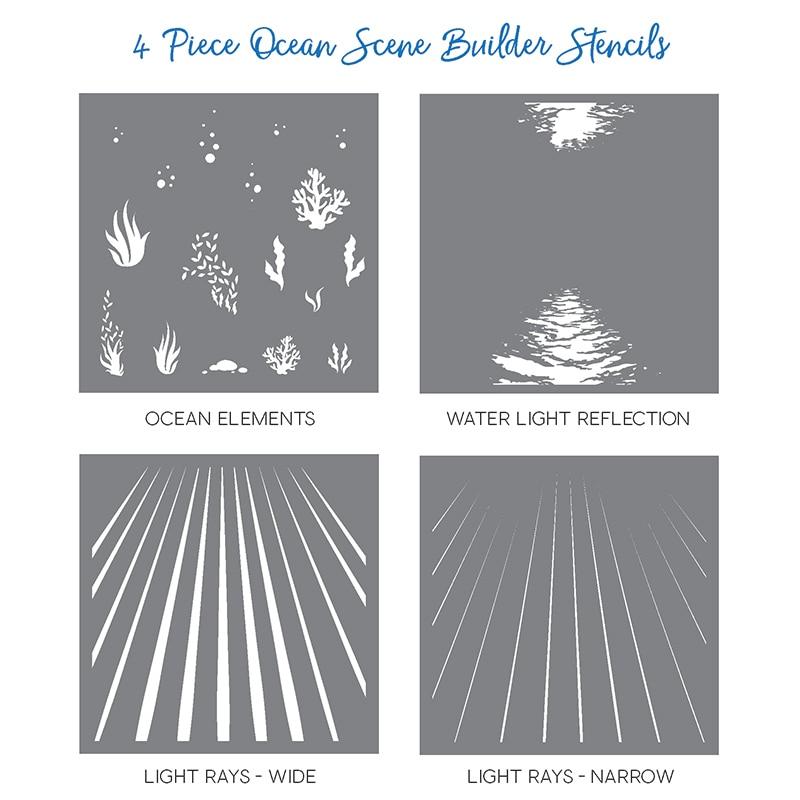 Not in vain, this is one of my favourite stencils as you can use the sun rays and the see plants in many different ways .. this is a top genius design.
I also used green and purple Tsukineko Encore Ultimate Metallic inks that a friend sent me a while ago but when creating the supplies list I noticed these inks seems to be discontinued! Noooo.. they are such creamy, beautiful inks.
It is hard to see how beautiful the metallic reflections but the see plants and bubbles look really beautiful. Love the look!
I also applied Nuvo shimmer pen over the hair and the mermaid tail and to embellish I used Rhinestones.
Main products are listed below.
That's all for today! I hope you like the card.
Subscribe to my blog here! or my Youtube Channel here!for more card ideas and tutorials directly in your inbox

Many hugs and happy crafting
x
Bibi
Supplies
I have listed some of the main supplies used … when you buy through the links below I get a small commission at no extra cost to you. Thanks for your support.