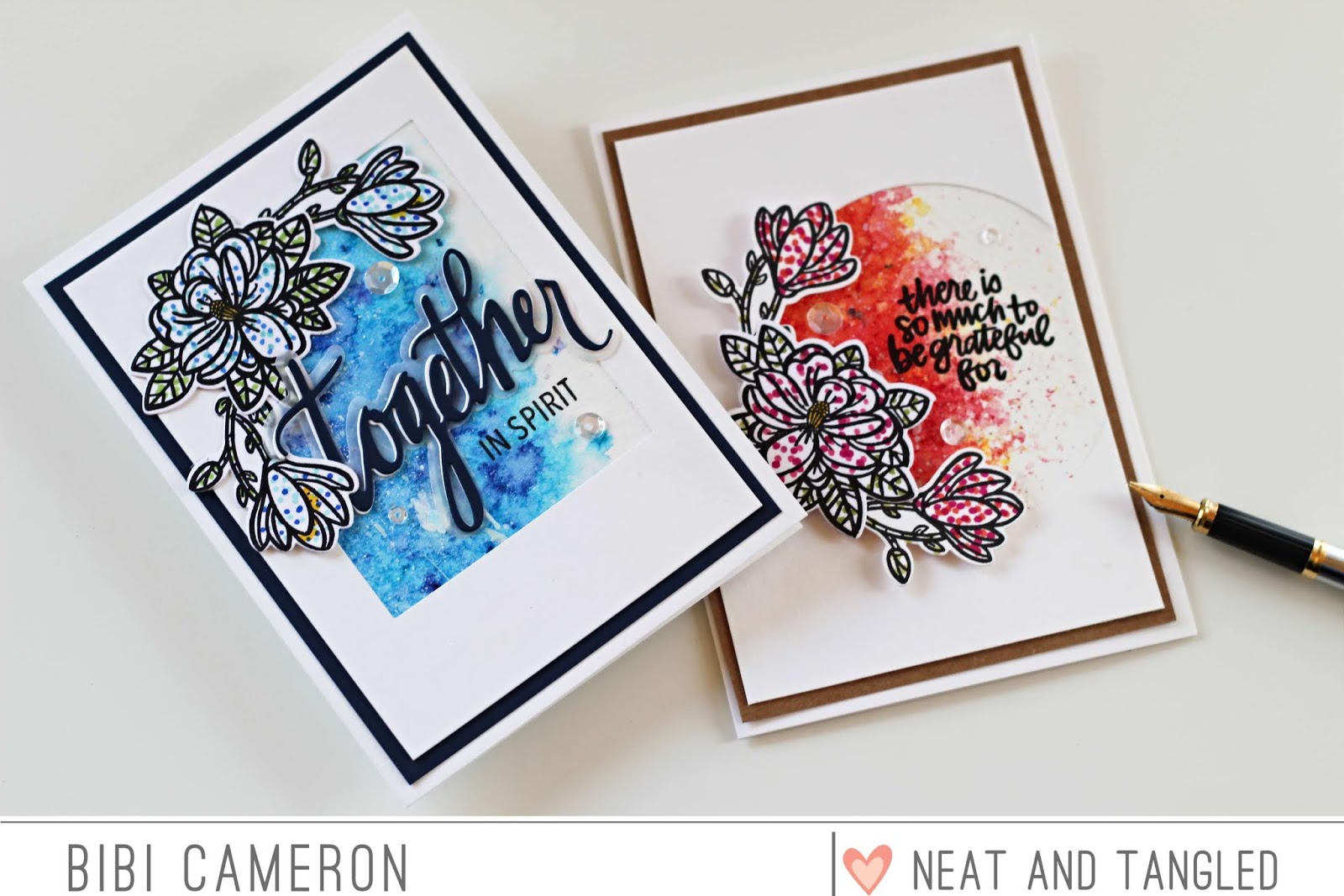 Hello everyone, you probably have seen very similar almost identical card backgrounds in a previous post here! Yay!!! However, today I'm adding different elements also to show you how easy you can alter the design and make it work, plus I'm also sharing a 90 seconds video to show you the card making process. Easy -Peasy!
I'm featuring the new Magnolia stamp setand die setby Neat and Tangled and I also used "Together" Stamp setand die set.
So I sprinkled Brusho Crystal Watercolours on wet watercolour paper for the backgrounds. I used Turquoise +Ultramarine and Scarlet + Yellow.
I have found that to achieve better results using Brusho Crystal Watercolours it is better to place the spray bottle at least 30 cm away from the paper and avoid water excess to get a lovely granulation effect. I had to put the bottle near the paper on the video just to show you that in fact, I was using water but that not ideal as I had to repeat the process. I didn't want a flat wash of colour there, I wanted the texture produced by the pigments. Arg! when you are making a video not everything is straightforward.
I 'm also sharing the most ridiculously easy way to add a hint of colour to images and I embellished with a few sequins.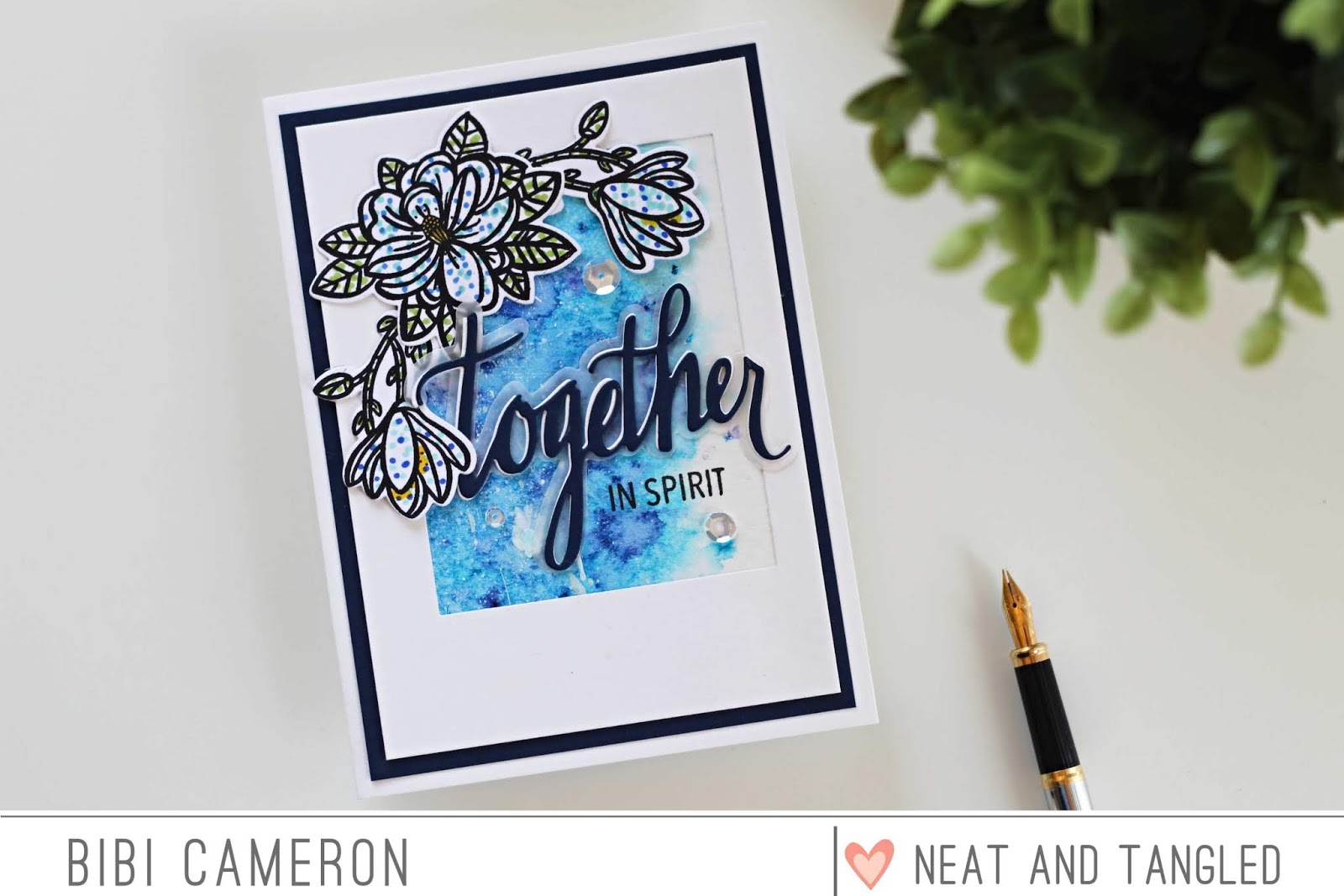 That's all for today … Thanks for stopping by and let me know if you have any questions . I always happy to read and answer your comments.


If you wish to receive my blog post or videos directly on your email please Subscribe to my blog here! or my Youtube Channel here!


Many hugs and happy crafting
x
Bibi
Supplies
Just a note to let you know that when you buy through the links below I get a small commission at no extra cost to you. Thanks for your support.