Hello everyone, this is a flash blog post to share ideas using some of the products included in the Tonic Studios Craft Kit #4 -December edition.
The kit includes an amazing die set to create easy and quick waterfall cards and despite being sold out by now you can still use these ideas to customize any waterfall card.
Find more information about Tonic Craft Kits here!
The waterfall die will create a waterfall that measures: width 2-1/2 x length 4 -1/4″ ( 6.5×10.8cm)
Idea 1:
Dress up the waterfalls to create fun interactive characters, critters for any occasion cards, party invitations, gift cards and more.
The size of this card is 6- 1/2″x6″ inches card ( 16.5 x 15 cm)
The size of this card is 7-1/4″ x x 4 1/4″inches (18.5cm x11cm)
Idea 2:
Personalize the waterfalls
Idea 3:
Add pictures.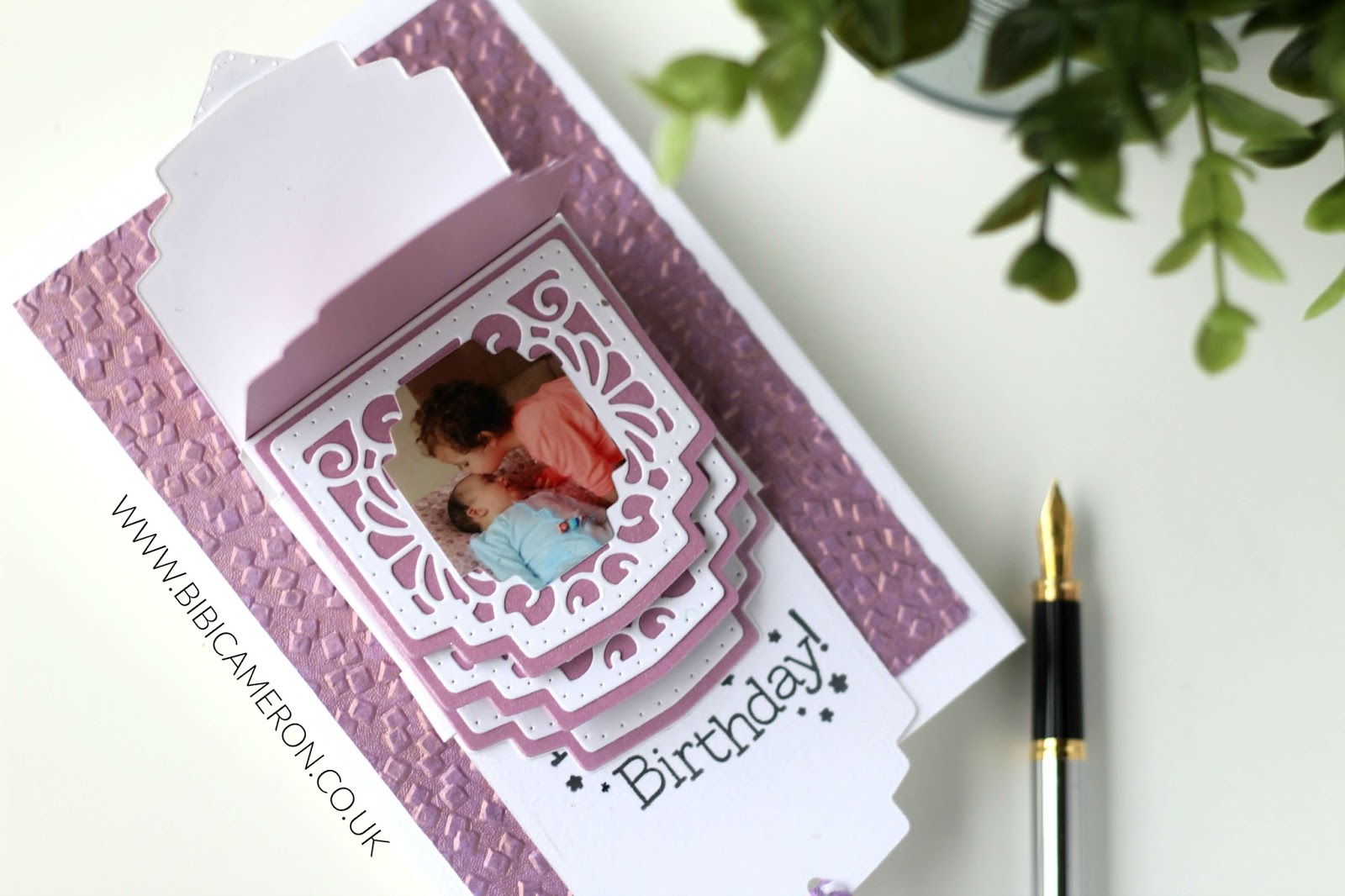 This card measure 4-1/8″ x 6″ inches ( 10.5 x 15cm)
Idea 4
Add the waterfall at the front or inside of a card.
Idea 5 – 6:
Lay down the waterfall horizontally or vertically… Add as many waterfalls you can fit on the card, box or any other papercraft project.
This card measures 4-1/8″ x 5-3/4″ inches (10.5 x 14.5 cm)
That's all for today. I hope you enjoy the video and the projetcs.. and thanks for stopping by.
Do not forget to Subscribe to my blog here! or my Youtube Channel here to get my latest blog post or video directly in your inbox.
Happy crafting!!
Hugs
x
Bibi