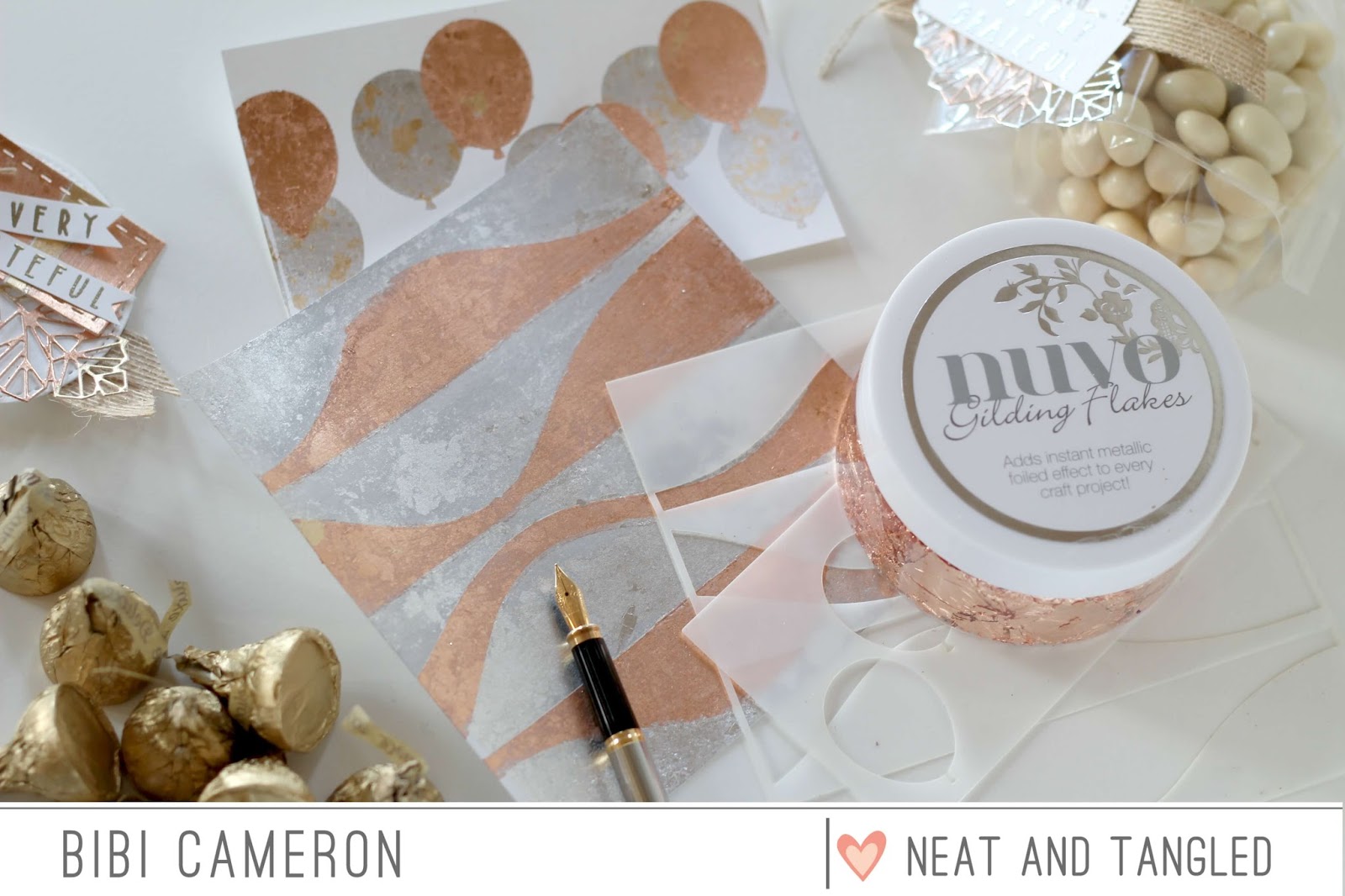 Hi there, today I'm sharing ideas to use Duo Stencils by Neat and Tangled. These stencils are available in different designs to create projects for different occasions.
Today I used the Landscape Duo Stencil which is simply spectacular and to create something a little bit different I decided to use Nuvo Gilding Flakes also to show you another technique to create backgrounds or metallic accessories for your projects. The sky is the limit!
In the video, you can even see briefly my toddler Emma ( 4 years old) applying the flakes but she wanted to use Ballon Duo Stencil another pretty duo stencil by Neat and Tangled.
The Duo Stencils by Neat and Tangled have a positive and a negative part of an image so you can also use them as a mask while adding layers of different colors. This is not only Easy Peasy but Fun Fun, Fun!
You can also use any cardstock colour. I liked the results on black cardstock as well!
Below a few pictures of the quick and easy projects in the video
That's all.
I hope you enjoy the projects, the video and to be able to inspire you to give this technique a try!
Find main supplies listed below.
Happy Crafting
X
Bibi