Hello everyone, it seems forever since my last post… and I would like to apologies for my absence but we recently moved home and it has been an epic time for me and my family. However, today I had to brake the silence and stretch the day to share some pictures of just one of the samples I made for the new Dimensions – Cupcake & Treat Box Die Set released today.
In the post today I'm using Cupcake & Treat Box dies and I have the pleasure to play with other 2 new, spectacular and versatile dies : a cake slice, a triangle aspect box. I'm loving them.
Click here to see video demonstrations, ideas and inspiration.
The Cupcake & Treat Box includes 16 dies, easy to use . I made a bunch of boxes in minutes using a Stampin' Up! Big Shot, a Cuttlebug and a Big Shot Plus and the dies worked fine.
When using these embossing machines I had to add a layer of cardstock to add pressure to the sandwich to get a clean cut when using the detailed dies in the pack, there is not need to do this when using any other die in the pack, the other dies will cut 2 layers of cardstock with no problem and I would rather prefer to use the Cuttlebug or the Stampin' Up! Big Shot to cut paper in general as they do not leave undesirable embossing marks even when the embossing plates are worn. The Big Shot Plus sadly mark the paper and I really do't like the results.
These dies cut and emboss creating beautiful details on the cardstcok … Simple beautiful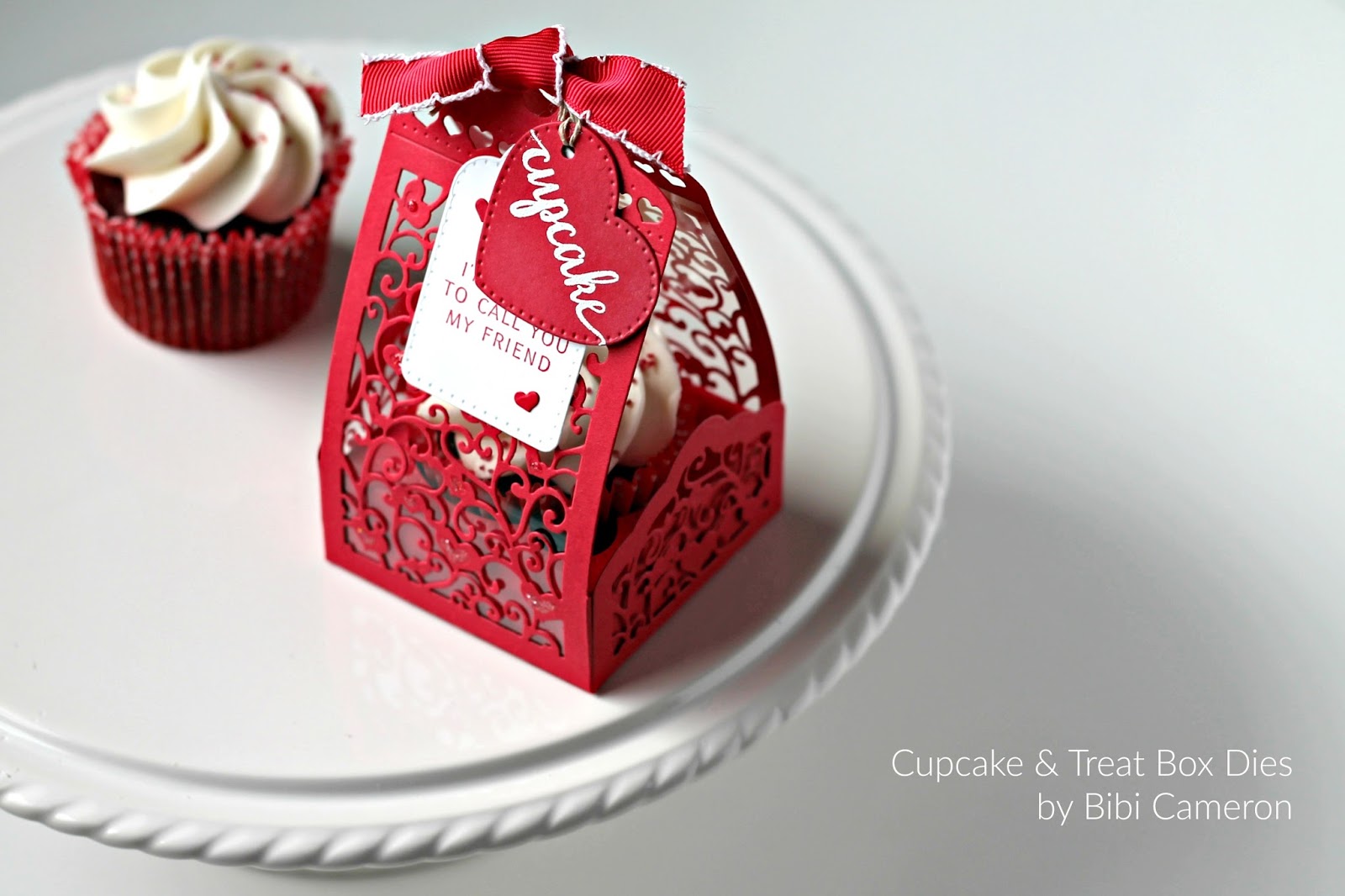 There is a die in the set to create a perfect insert to place a standard cupcake inside the box.
To make the insert you need a 12x12cm piece of cardstock, then score 2.5cm all around and cut the centre of the box with the die. To finish, cut the corners of the piece in diagonal and paste them in place.
I also made a mini card + envelope with the dies and a bit of stamping …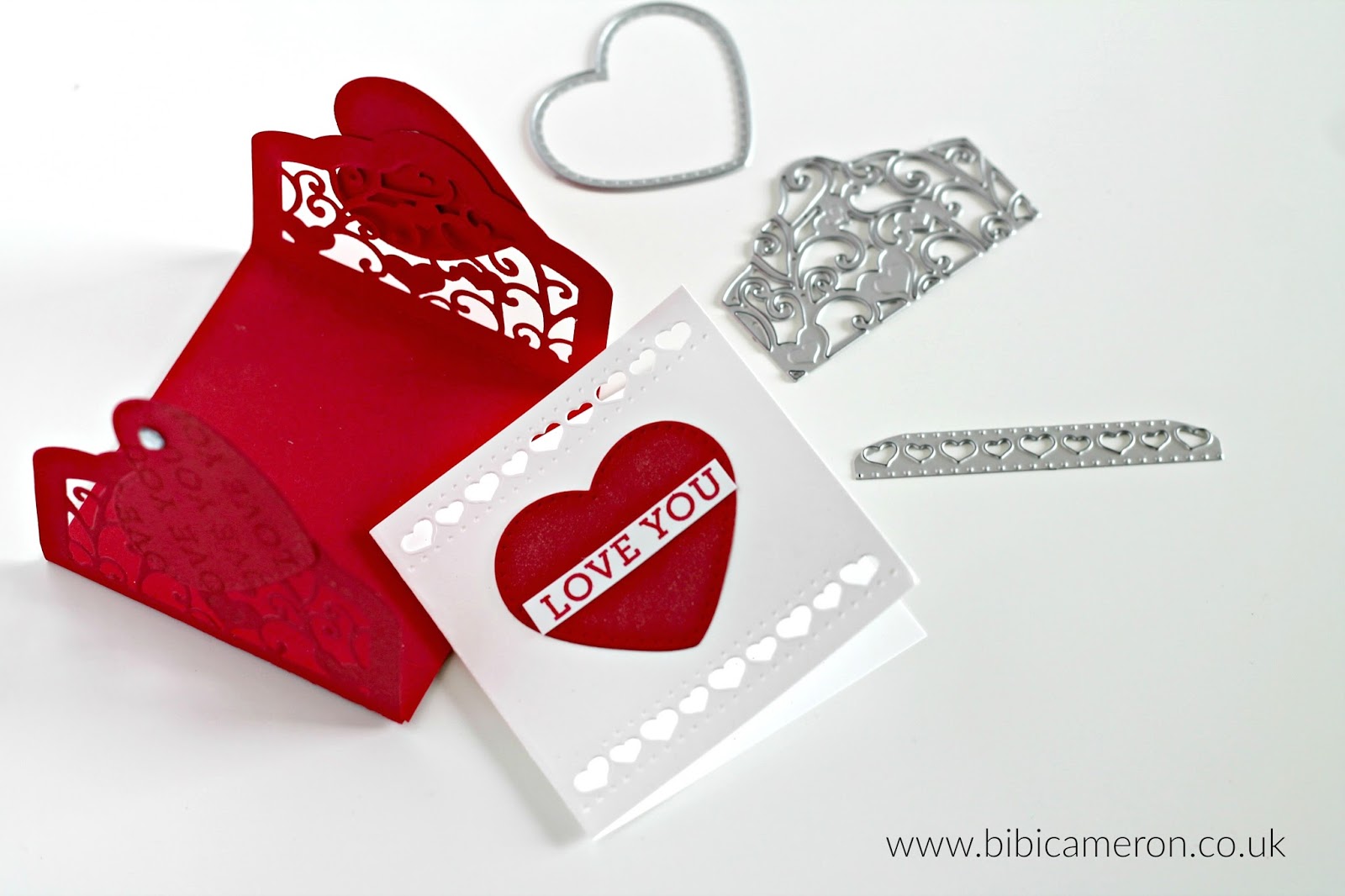 An below another mini envelope idea. You can also use the panel of the box to create a tag.
And below a screen shot of a video I 'm editing to show you how to work with the dies. Did you see that cupcake die? the tags?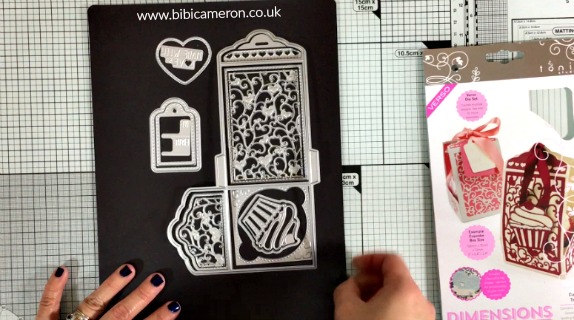 That's all! I hope you enjoy the projects today.
Happy Crafting
X
Bibi
LET'S KEEP IN TOUCH!
Join my Facebook group | contact me at bibicameron@gmail.com| Subscribe to my YouTube Channel | Follow me on Google+ | Follow me on Pinterest and Instagram | Follow my publications | Subscribe to Newsletter|