Hola! I'm sharing 4 projects for Global Design Project challenge this week. We have a beautiful Sketch challenge for you to enjoy or participate! So don't miss out!
I used Best Birds Stamp Set, Holly Jolly Bundle and Best Sayings Bundle by Stampin' Up! to make all the projects below.
You can check supplies list at the bottom of this post and buy beautiful craft supplies in my Shop.
For today, I started with the idea of making a christmas card using Best Bird Stamp Set and recreate a couple of playful Crhistmas Robins.
I stamped the images with Early Expresso and Old Olive ink and I added colour with markers and blender pens (Crushed Curry, Smoky Slate, Blushing Bride, Real Red, Tangerine Tangelo, Old Olive). I also sponged the background with Soft Sky and I added a bit of Early Expreso ink over the edges.
When I showed my master piece to my teenage daughter she made a face which suggested she didn't like it! This card had a Real Red card base and a Crumb Cake tone on tone stamped background and only had the black banner with a small xmas sentiment.
So I made loads of small changes to make it work. I added the magic of Holly Jolly Christmas Grettings ( word die and a new sentiment), a black card base and a plain white background layer.
Oh! and I also added some glitter to simulate snow on top of the of the birdies head. Did you noticed?
Below the sketch for this weekly challenge.
Please click HERE or in the picture below to enter the challenge or to see what every body is making!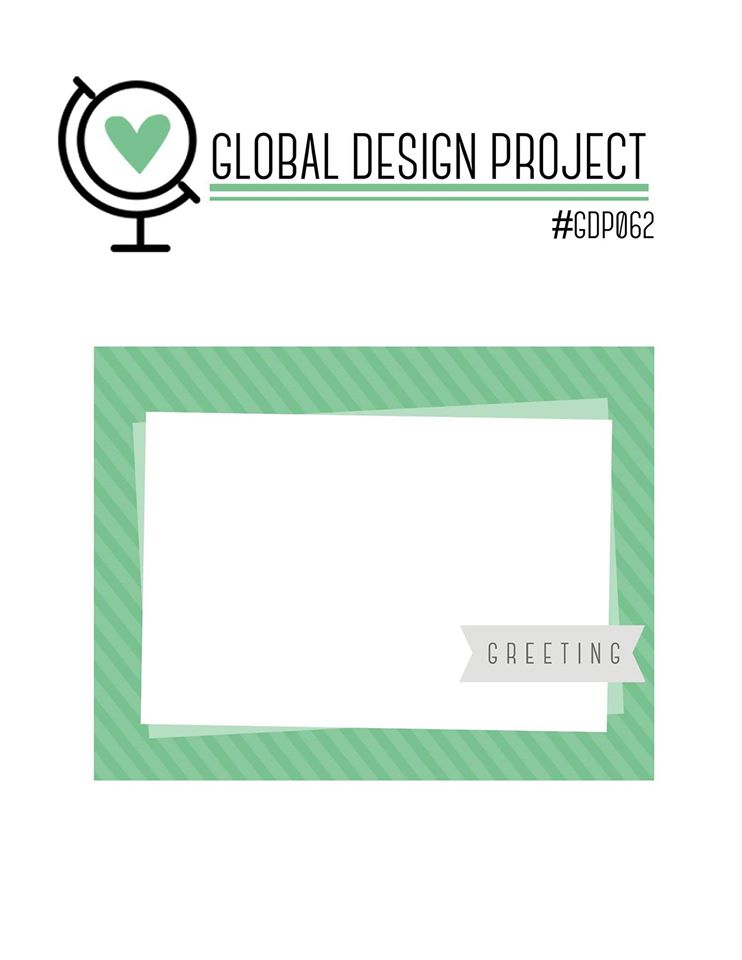 oh, so after all, I couldn't be happy with my first card for today and tried something else …..
My idea evolved in the box below…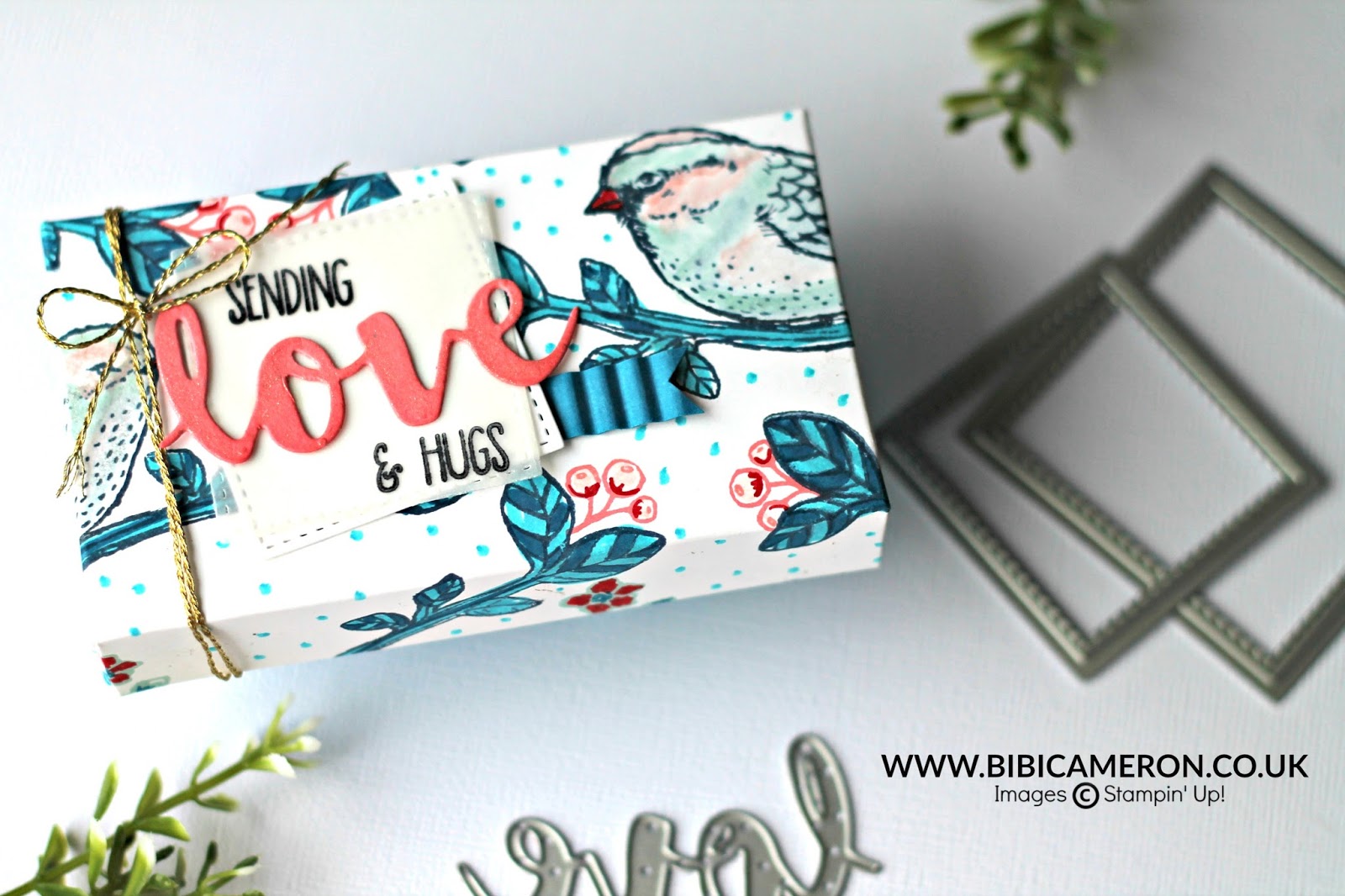 It is the same stamped composition of the card above but here I used bright colours and then I realised that brights and regals are 2 different universes.
I stamped all the images with Night of Navy ink and I added colour with markers and blender pens (Temping Tuorqoise , Pacific Blue, Pool Party, Flirty flamingo, Real Red).
I die cut the word "Love" out of Flirty Flamingo Cardstock and I passed the Wink of Stella over the die cut and the bird images.
This box meant to be a card (3-3/4″x 5.5″ – 9.5x14cm) but turned it in to a box was more convenient for me at that stage. I scored the card front panel all around at 3/4″ (2cm) and folded it and made the complementary piece in tempting tuoruise cardstock.
The box measures 4″ x 2-3/8″ x 1″ inches (10x6x2.5), I think it turns out beutifully.
The card below was the next trying … Minimalistic and easy to make.
I used the largest square die (2-3/4″ – 7cm) in Stitched Shapes dies to create a window and with the positive die cut I create a stitched square frame, I pasted it and overlay the other die cuts on top.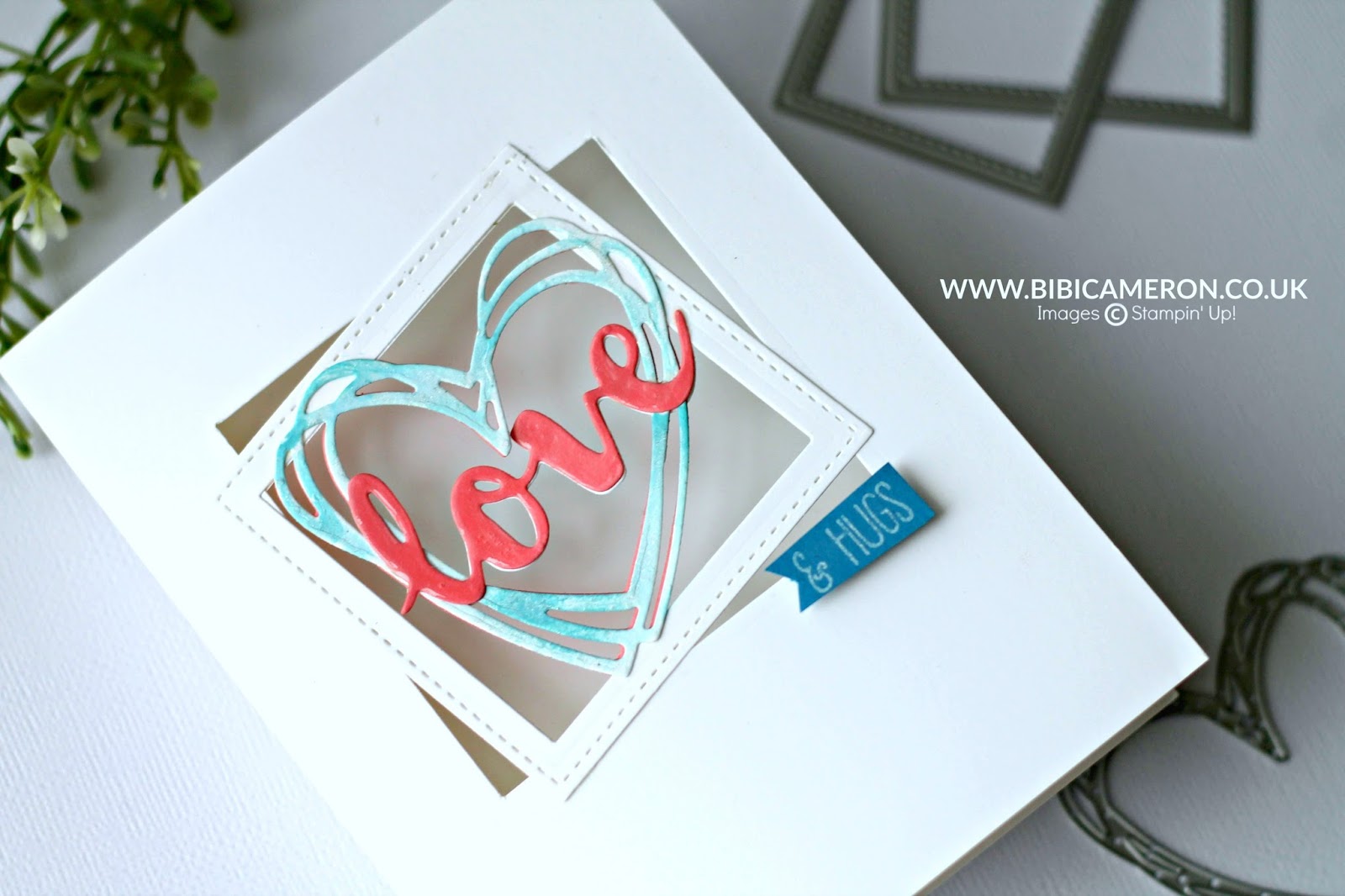 I added Glossy accents to the word "Love" and I reinforced the back of the die cuts by pasting other dies behind so they provide a bit of body , hold everything in place and won't fall or tear appart easily. So this is how it look in the back. This might make a great shaker cardas well.
And a forth idea was born in my die cutting machine when I was cutting the pieces for the card above.
I was using a rectangular scrap piece of paper and when Iwas going tobin it I just saw the negative space of the word "love" and also the square frame ! it looked just like a polaroid picture frame.
Why not using it?
I simple added a picture of my son Harris behind that window and to make that negative die cut word pop up a bit, I stamped with Soft Sky Ink the Whisper White background panel with the brush stroke stamp in Sunshine Sayings Stamp Set.
That's all, I hope you enjoy the projects today!
Thank you for visiting my blog t and do not forget that every order £25+ from my Independent Stampin' Up! Shop will also receive a free thank you gift from me Click here to find the code and customer perks!

The free gift should reach my customers around 15th each month.

Do not hesitate to leave a comment or contact me if you have any question at bibicameron@gmail.com
I would love to hear form you!
Buy supplies to make these projects below…