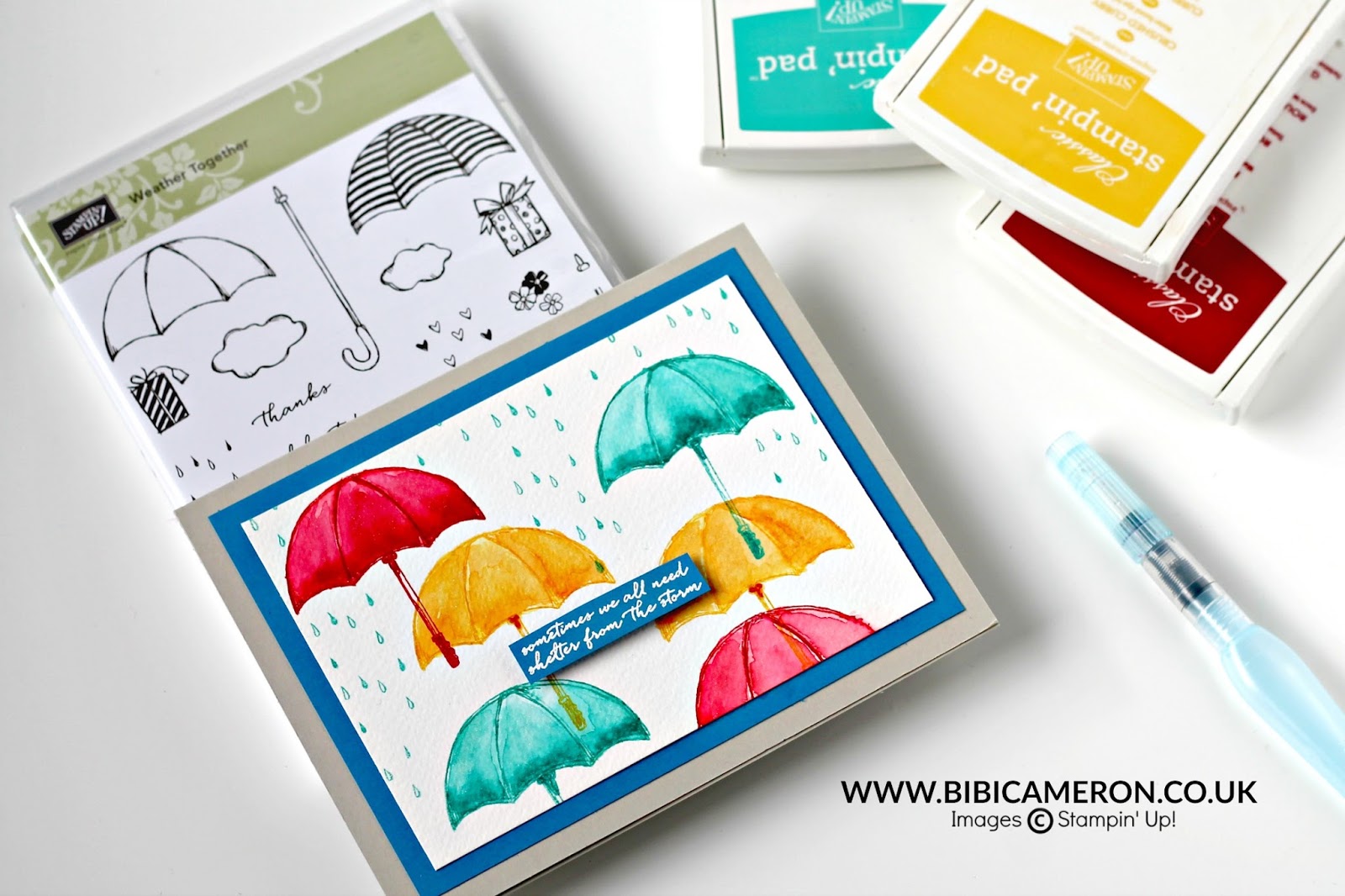 Hi there, my dearest Australian colleagues "Crazy Crafters" are having a Blog Hop today and I have the honour of being their special guest! woop woop.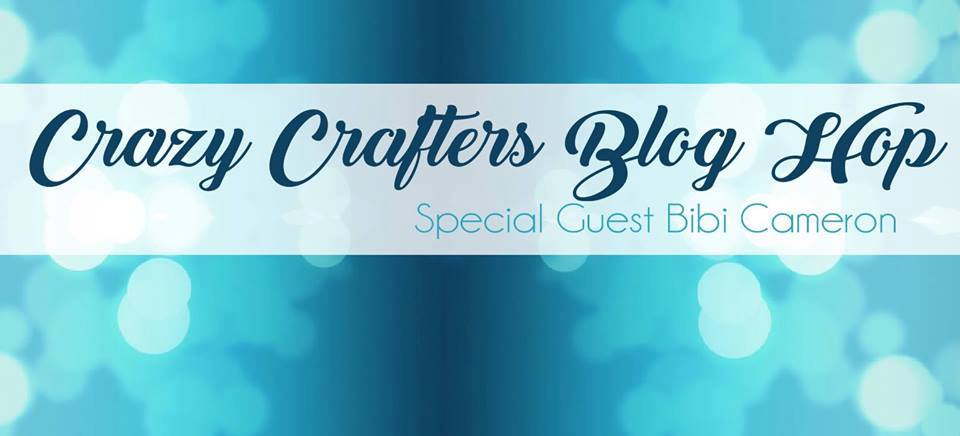 We are all choosing one of my cards and casing it (Copy and Selectively Edit it). I can't wait to see what everybody made today and if you want to hop with us please click on the names at the bottom of each post.
With this card I'm also participate and won the "Pinkies Team Design Challenge . Last October 2016. I'm a pinkie and this month we are showcasing colouring techniques.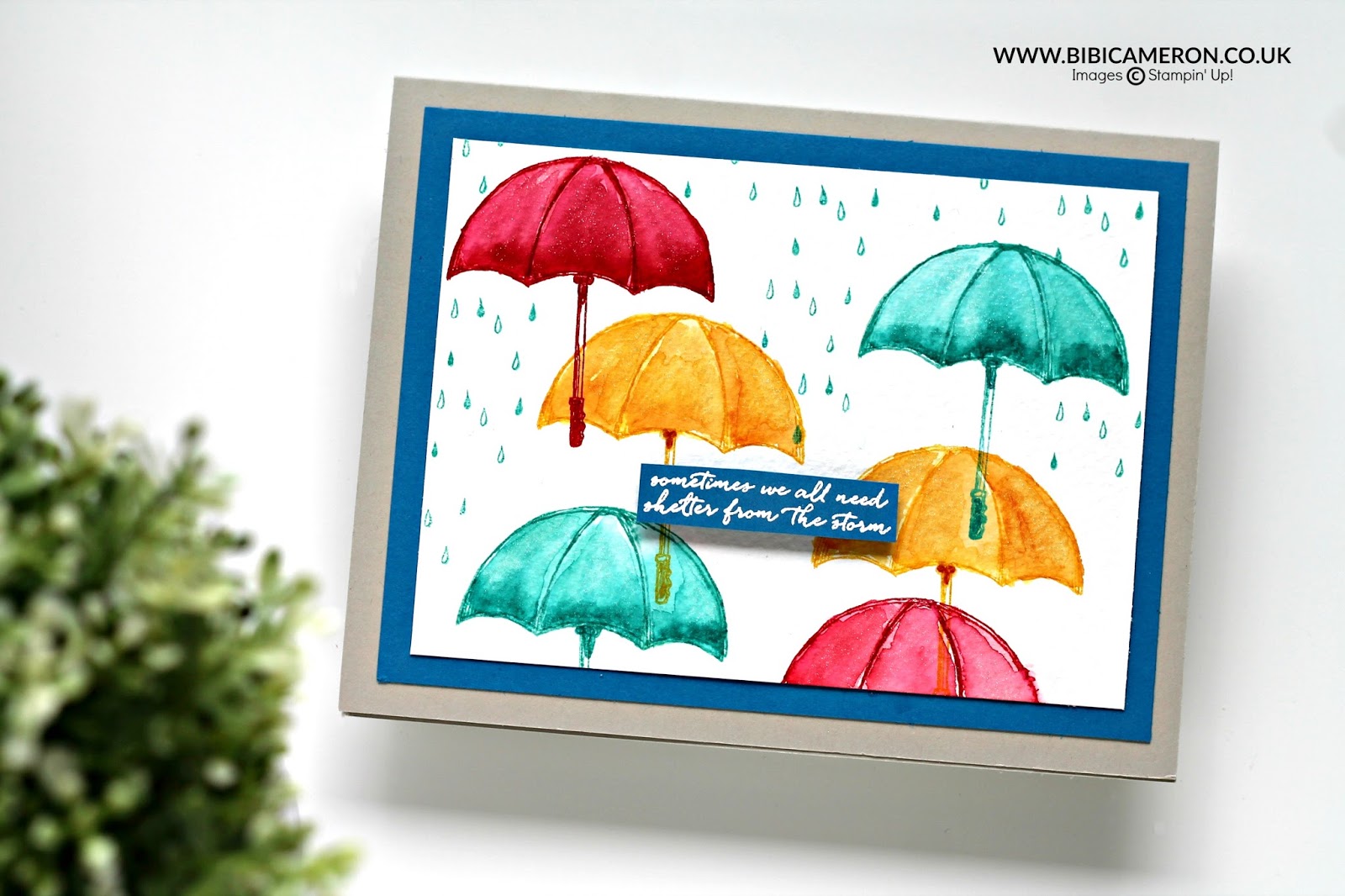 Ok? so I used Weather Together Stamp Set by Stampin' Up! I thought it was just perfect to CASE one card I made earlier this year.
Loving the umbrella stamps in the set – they are just gorgeous and perfect for applying a very easy watercolour technique.
I stamped all the images using Crushed Curry, Bermuda Bay and Real Red ink colours on watercolor paper. This images are just the outside line so with the same ink colours and Aqua Painters I added colour to fill the images. When applying the watercolor washes the edge of the stamped image vanished and lost definition so I stamped over again to get those lines back. This is easy to do as you can see through the stamp.apply as many layers of ink as necesarry to get vibrant colours. levae the ink dry betwwn applications.
And below the card I'm CASING (you can click on it to see more details)
I really hope you enjoyed the project today. If you would like to place an order for any of the products used in this post, simply CLICK HERE or in the pictures below to go direct to my online shop 24/7.
Thanks for stopping by and do not hesitate to leave a comment. I would love to hear from you!
Buy Supplies by clicking on the pictures below