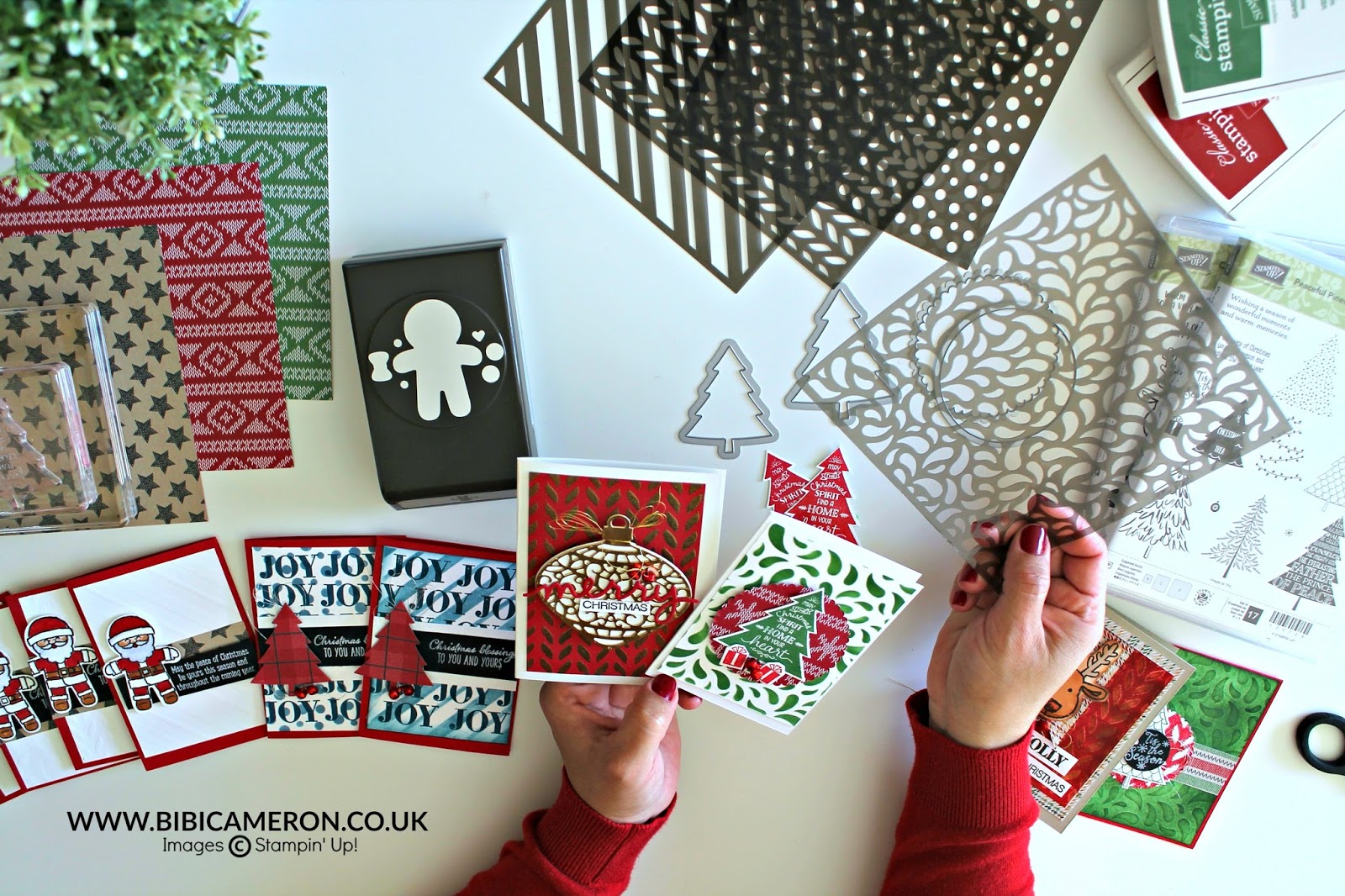 Hello everybody, I'm in love with Seasonal Decorative Masks by Stampin' Up! so that I sent a pack of them to all my customers who placed orders over £25+ in August and added "Hostess code" to their orders. I hope they like them as I do.
I thought it might be a good idea to share some ideas to use them so here I go!
I'm sharing a video to show 7 ways to use Decorative Mask or stencils, there are many more but I think this is a good start . Remember you can use these masks to make cards for any occasion. I'm in Christmas mode already so I made xmas themed cards.
Here is the video and let me know what do you think?
Below pictures of the projects in the video. All easy to make using Stampin' Up! supplies. You can find supplies used in the video at the bottom of this post.
1 way: Simple Embossed backgrounds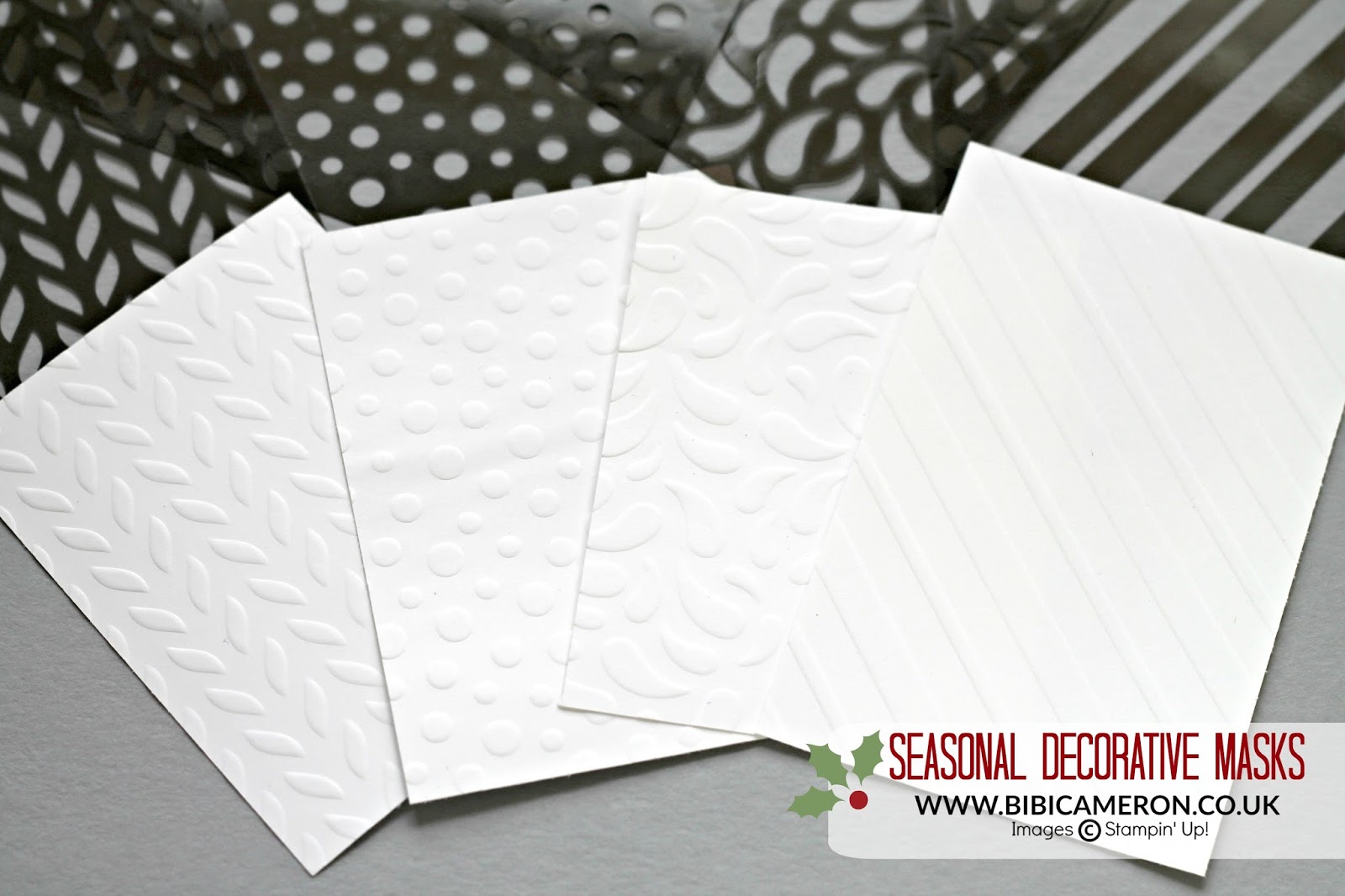 Picture from my previous post. Embossed paper with Seasonal Decorative Masks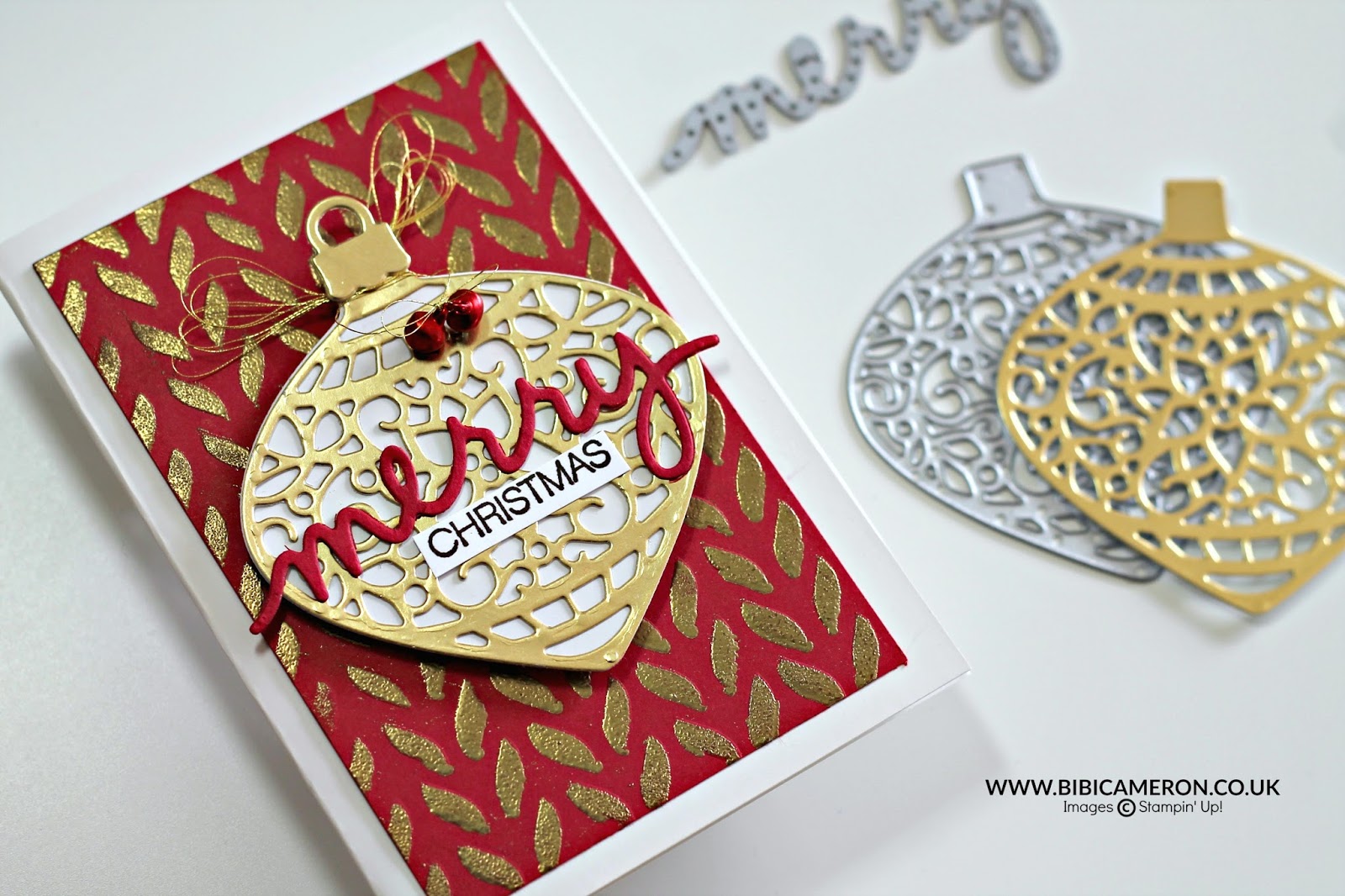 2 way:

Heat Emboss it!
3 way: Emboss and colour with the Mask on + Daubers
4 way: emboss and sponge it all over
5 Way: traditional stencil technique n' stamping over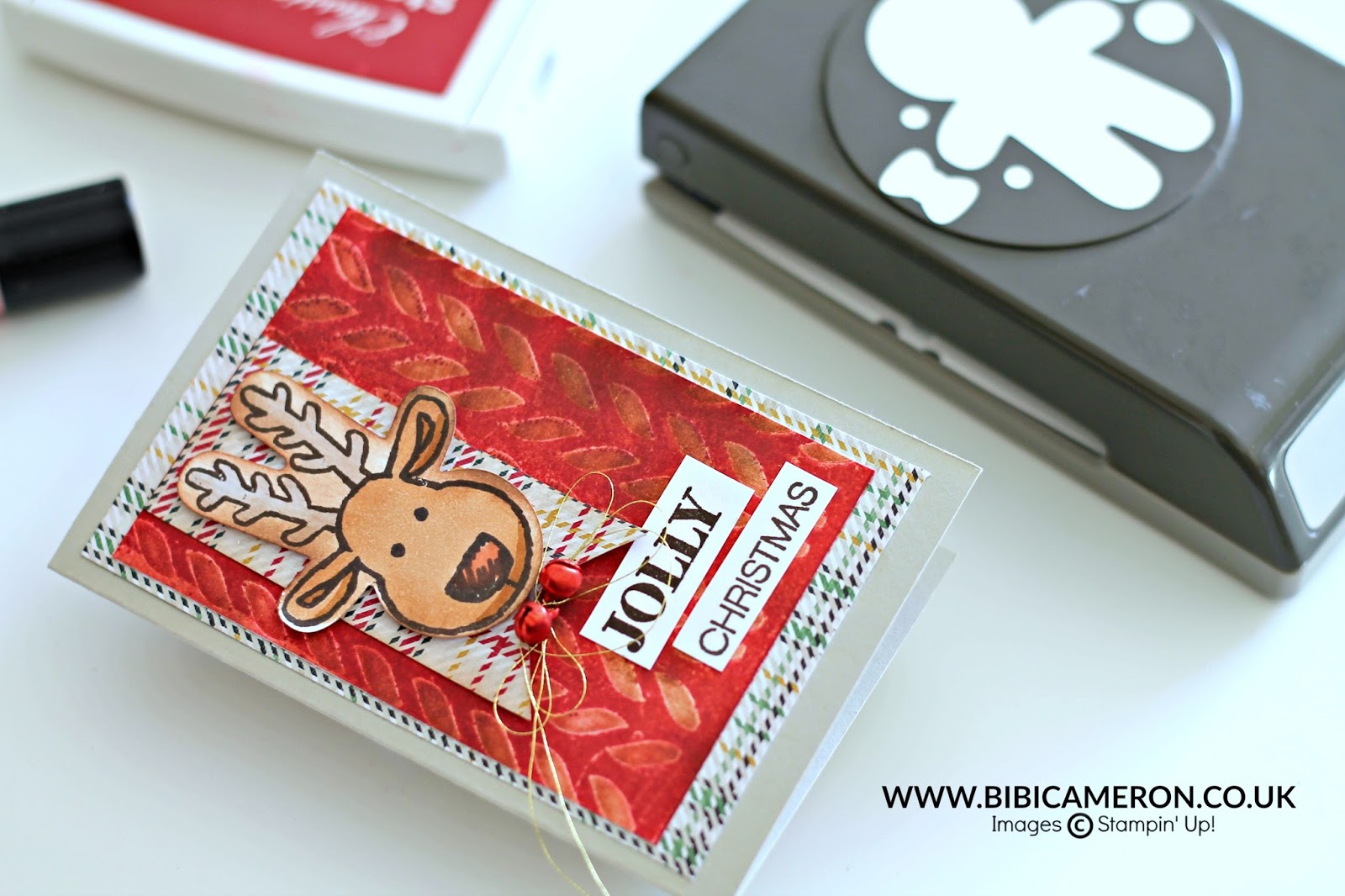 6 way : stamping with the decorative mask
Artistic Expression ideas
7 Way : Embossing resist with Decorative masks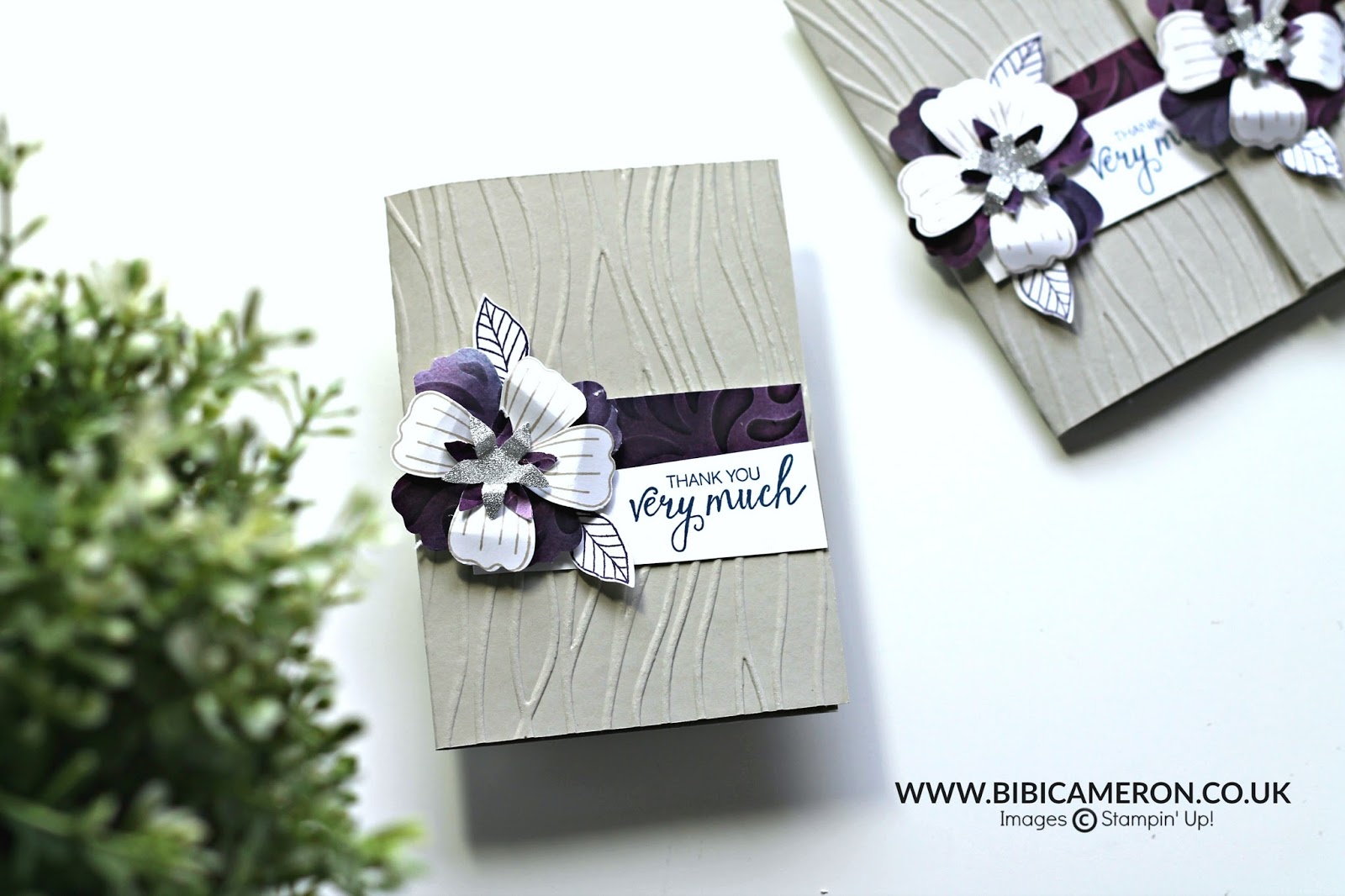 Use the embossed paper on Die Cuts to add accents and interest to simple cards
And do not forget that you can also use them with embossing paste. I just couldn't get the paste or mousse in my local craft shop on time but you already know how to do that? Don't you?
So many options 1 single pack of Seasonal Decorative Masks
Thank you for visiting my blog today and do not forget that every order £25+ from my Independent Stampin' Up! Shop will also receive a free thank you gift from me. All you have to do is adding "current hostess code" at the check out. Click here to find the code and customer perks!
Do not hesitate to leave a comment or contact me if you have any question at bibicameron@gmail.com
I would love to hear form you!
Buy Supplies by clicking on the pictures below