Hello, It is Monday for Global Design Project and we have another amazing creative challenge for you this week. This time a Sketch Challenge designed by Teneale Williams a dear, amazing fella Australian Demonstrator.
So for this sketch challenge I had in mind to make a die cut background using small dies or any die available in my stack but not a background die such as the stunning Detailed Floral Thinlits Dies, despite I'm itchy to use them! I just wanted to play around and see if I would be able to give you another idea to use single dies.
ok so I made 2 cards using Flourishing Phrases bundle from Stampin' Up! that includes Flourish Thinlits dies and coordinating stamp set .
The fist card a sort of draft project wasn't quite right in terms of colour and finishings but I'm still sharing it with you at the bottom of this post.
Not happy with the first one I made a very similar one using trendy colours suggested by Stampin' Up! such as Night of Navy and Whisper White.
This is my entry today!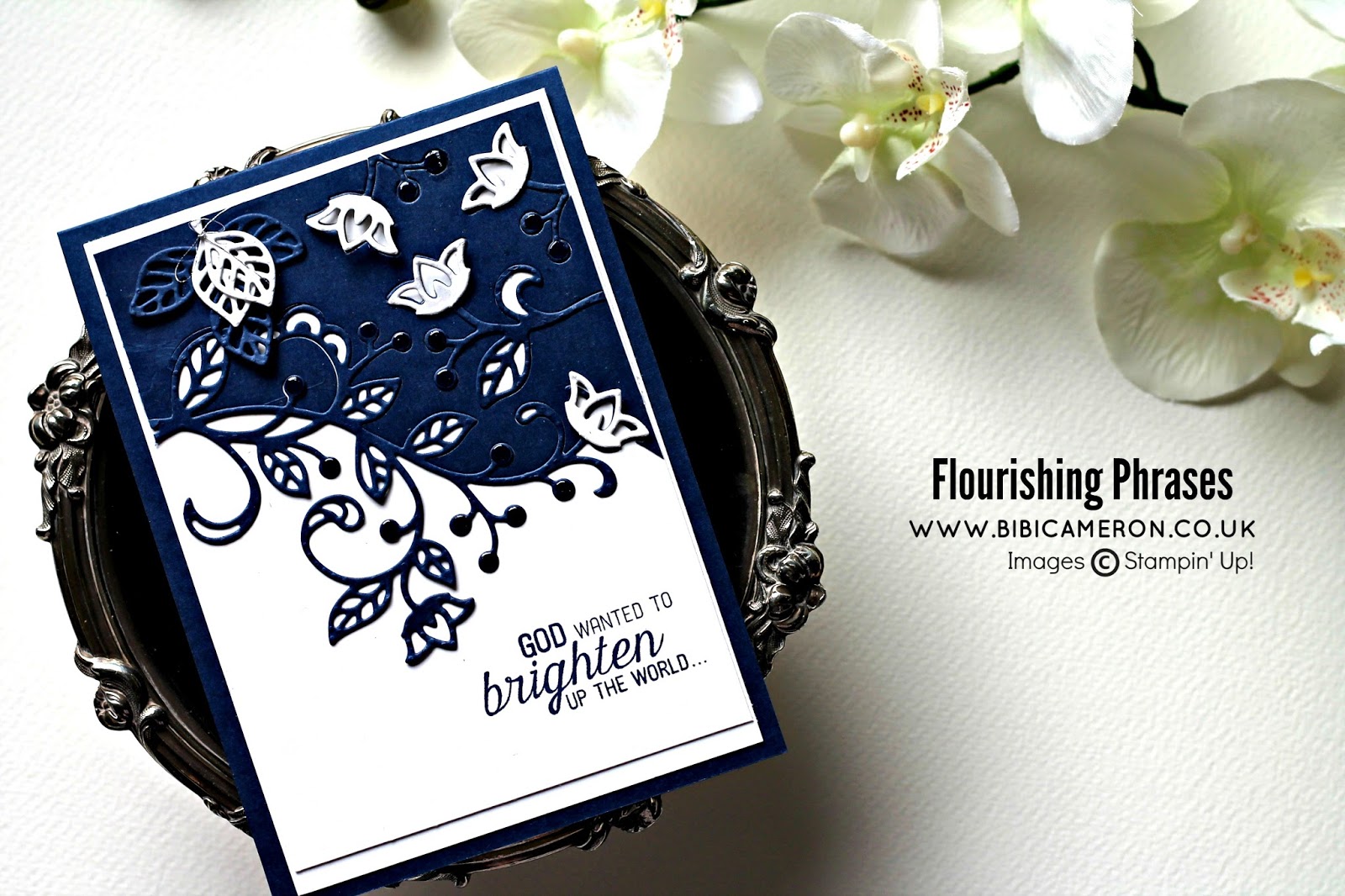 Itchy to play this week with your Stampin' Up! supplies, share your creativity and show your work?
Simple CLICK HERE or the picture below to participate or come and have a look at what everybody is making! this is the sketch for this week.
| | |
| --- | --- |
| | Flourishing Phrases bundle from Stampin' Up! includes 18 individual stamps, beautiful sentiments and floral images and 9 stunning dies. It is available in French, and German. |
Below a picture of the first card I made.
When I finish it I noticed the colours were not quite right for this specific project. I guess I was a bit more concerned in getting a nice symmetric die cut pattern. I used smoky slate + peekaboo peach :(! Then I also notice the embossed marks on the paper! nooooo!!
I defo had to make a second one and a third one. I have a pile of videos in edition but I really hope to share how to do this with you ASAP. I guess I'll be a little bit more free after school holidays and finishing details of purchasing our first new home.
Can you notice the embossed marks of cutting plates on the paper?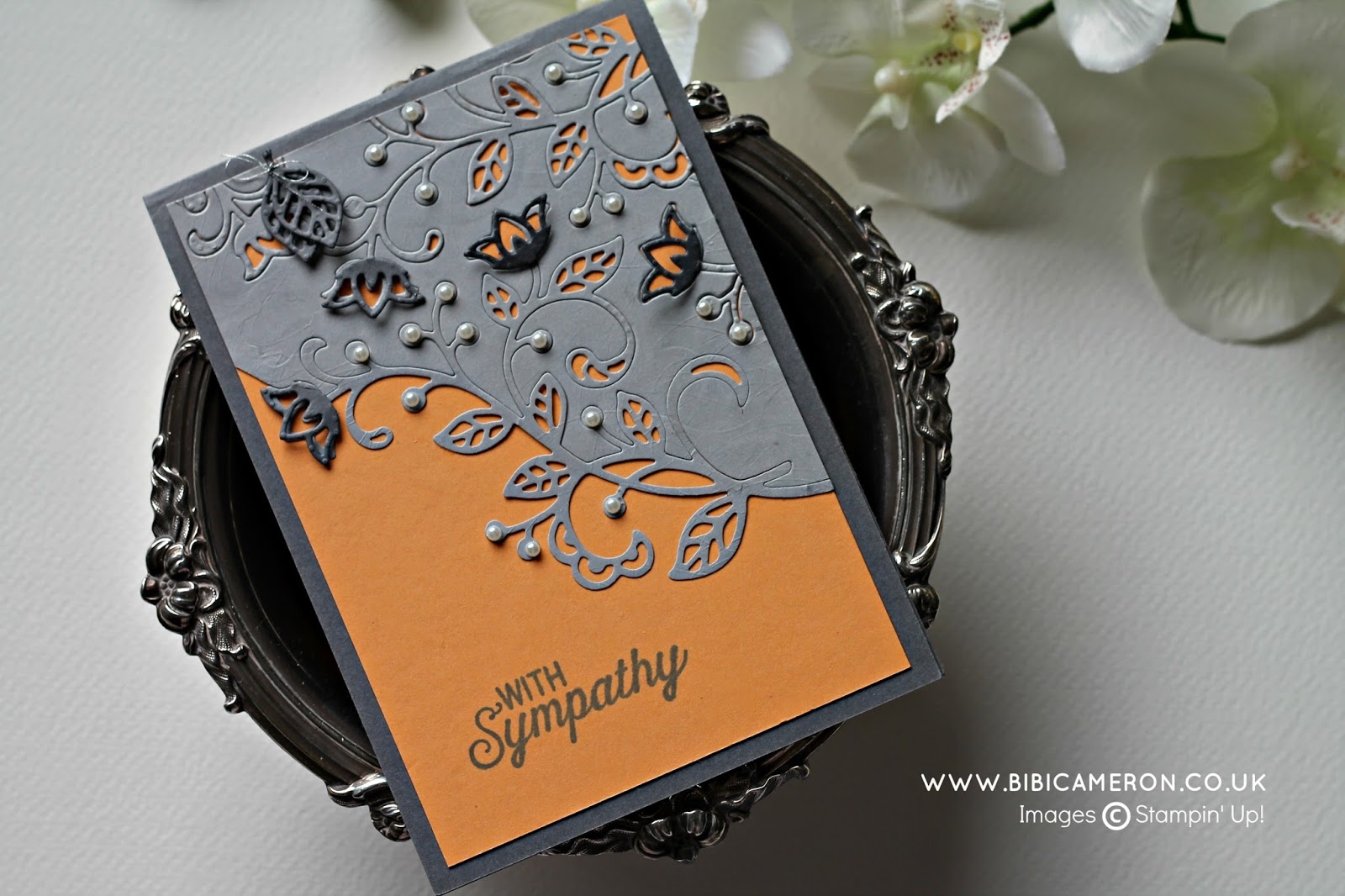 This marks are due to excessive pressure of the platforms on the cardstock and sadly this is a common issue when die cutting. I use my bone folder to try and flat this annoying marks!
you can try putting thin paper on top and below your card stock when die cutting to reduce this marks (This paper used to sandwiching the cardstock needs to be larger than your cardstock. If the paper used to protect your work is too short its edges will get embossed onto the cardstock as well.)
If nothing works for you, and you keep getting this marks on your cardstock you can try and press down using a hot iron. Place a clean cloth on the cardstock and proceed to iron with a bit of steam on a flat surface.
CLICK HERE OR ON THE PICTURE TO WATCH VIDEO TUTORIAL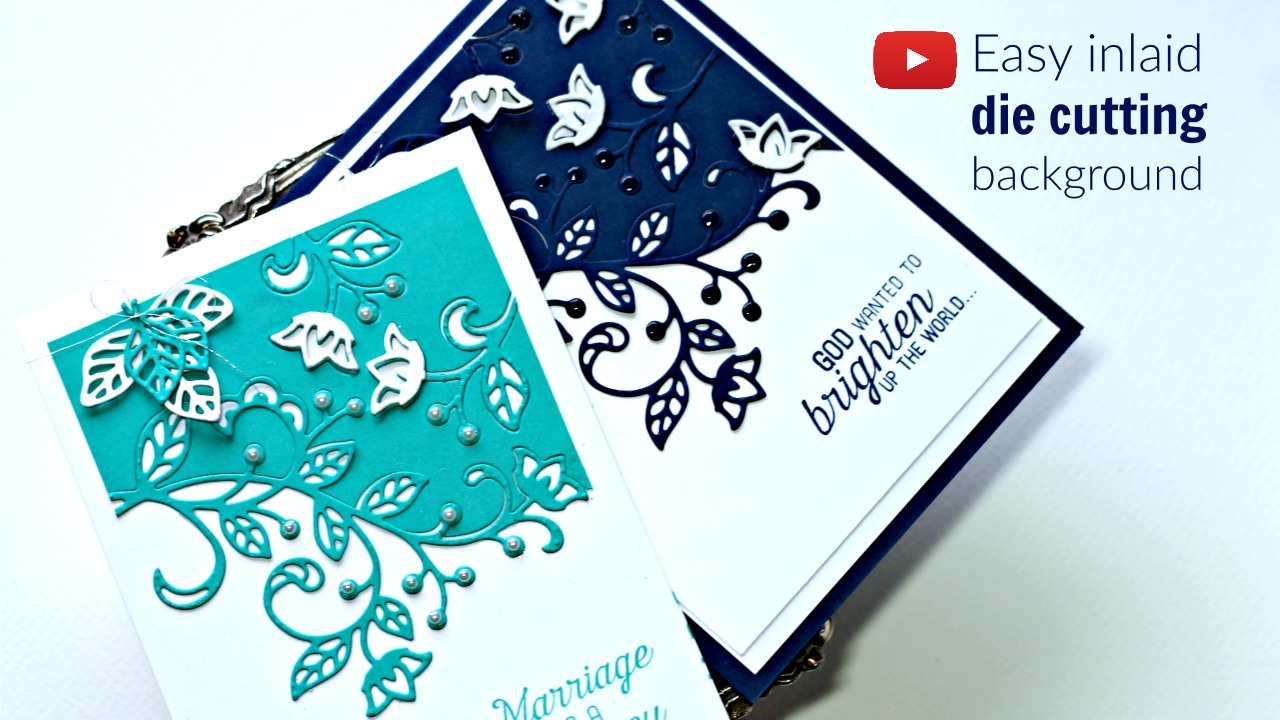 I really hope you enjoyed my project, remember you can do this in any of your favourites Stampin' Up! colours. If you would like to place an order for any of the products used in this post or any other Stampin' Up! supplies, simply click HERE to go direct to my online shop 24/7 or click on the picture below.
Check out promo available to buy Starter Kit HERE and don't forget to use the current hostess code to get a free thank you gift from me for orders £25+. Click here to find the code and customer perks!
Thanks for stopping by and do not hesitate to leave a comment. I would love to hear form you!
X Bibi