Thank God it is Friday! and to end this week on a high note the TGIF Designer Team is inviting you to join us in a delightful color challenge: Melon Mambo, Pumping Pie, Daffodil Delight … Mmm this is defo a yummy colour combination that makes me think of sweet treats and fruity scents so to try to coordinate my thoughts and my hands I made a box to pack creme chocolate truffles and coordinating cards.
I used Butterfly Basics Stamp set, Butterflies Thinlits Dies and Thoughtful Banners bundle from Stampin' Up! for my entry today.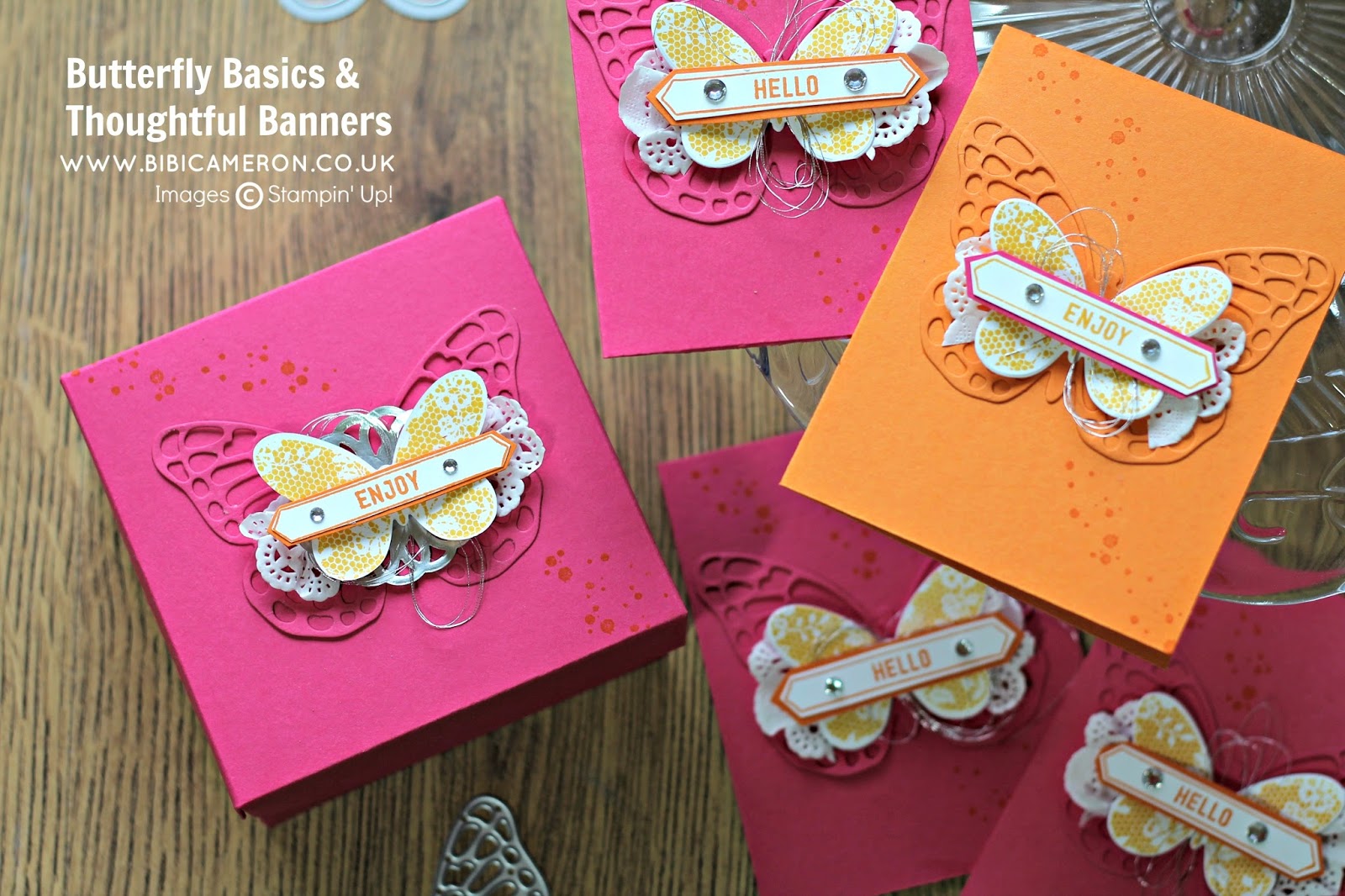 Mini cards size 3-1/ x 4-1/4 " inches/ 8x 10.5cm
Box size 4″ x" 4 x 2″ deep/10x10x5cm
These mini cards ( 31/2 x 41/2 " inches) are perfect for mass production . They can be done in a flash!
Melon Mambo and Pumpkin pie cardstock for card bases and die cuts, a laced butterfly image from Butterfly Basics Stamp set stamped with Daffodil Delight ink on Whisper White cardstock, a mini accordion made out of Paper Doilies underneath the butterfly wings, Stampin Dimensional to add 3d effect, Tombow glue to nicely paste everything together. One (1) of the endless banners options offered by Thoughtful Banners Bundle, , Metallic Silver thread and Rhinestones to embellish. And some ink splatters made with 1 stamp from Timeless textures Stamp set in the background.
.
This project will be live soon in my next video tutorial click HERE to subscribe to Youtube Channel and be amongst the first to see how I do it!
Buy Butterflies Thinlits Dies HERE!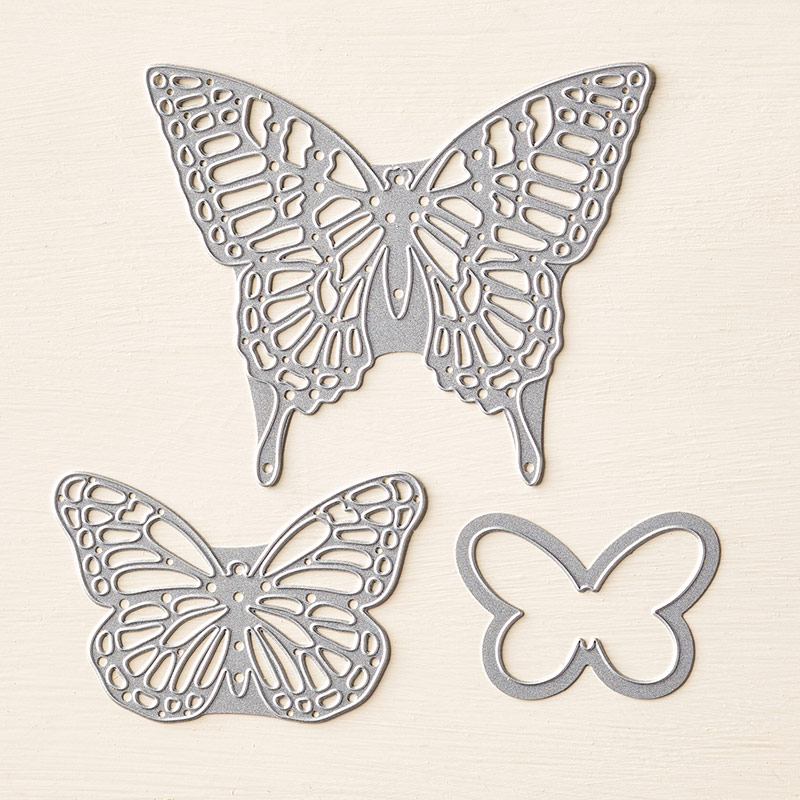 Supply list:
Stamps: Butterfly Basics, Thoughful baners, Timeless Textutes
Dies:Butterflies Thinlits Dies
Cardstock colours :Melon Mambo, Pumpkin pie, Whisper White
ink colours: Daffodil Delight, Pumkin pie and Melon Mambo( splatters on background – Timeless Textures Stamp set)
embellishments : Paper Doilies, Silver thread and Rhinestones
Tools: Stampin Trimmer, Simple Score
I really hope you enjoyed my project, If you would like to place an order for any of the products used in this post or any other Stampin' Up! supplies, simply click HERE to go direct to my online shop 24/7.

Check out promo available to buy Starter Kit HERE and don't forget to use the hostess code (if your order is £25+ and less than £150) to receive a free thank you gift from me.
I hope you have a bright weekend ahead!