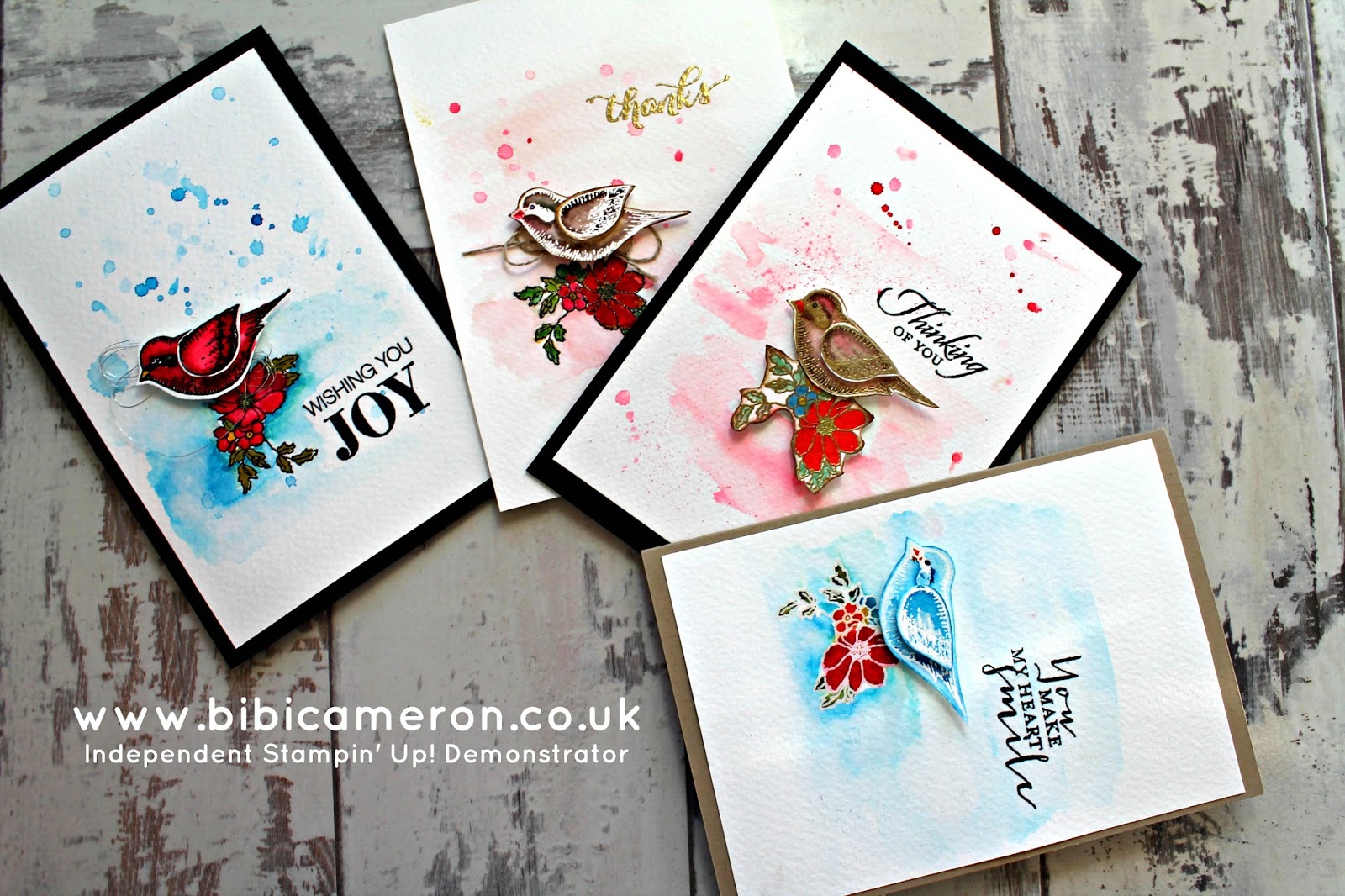 Hi, a post to share one of the cards designs I'll be offering in my Handmade Cards Shop since November. I couldn't resist and I have to share them with you! I used 1 retired Stamp set: "language of friendship" to stamp the little bird in all the cards today. I also used 1 of the stamps in "Timeless love" stamp set and sentiments from different sets. My aim is to give you an idea of how versatile are all the Stampin' Up! stamps and how you can create cards for different occasions making the best of your craft supplies. You can also add a different look and feel to the cards with different ink and embossing powder colours.
Please find list of stamps, inks and punches used to make this cards at the bottom of this post and some similar stamps available that will make beautiful, stunning cards. I hope you like my birdy cards today!
If you like any of my cards designs please feel free to CASE them, not need to ask but please give proper credit to my work as designer.
Thank you very much for visiting my blog. If you have any question please do not hesitate to ask and thank you in advance for your comments.
I'll be happy to hear from you.
Hugs x Bibi
Built for Free Using: My Stampin Blog