Hi, with all my heart I have to said that I'm not the best at making fun cards but I'll promise I'll improve this. I tried hard to make this card buy mixing "No bones about it" and "Age awareness" stamp sets for Stampin' Up! I wanted to add the number 80 as my father in law 80's birthday is soon but the number didn't fit anywhere in the design :(. I embossed, cut, and tried different colours, sizes, I even tried to add wiggle eyes to the dinosaur… etc. I know there is still some work to do on this card to make it funny but anyway I wanted to share the idea with you today and maybe you can help me with some tips to improve it? I'll be thinking about how can I do this and I'll post the re- make of this card in a near future. x Bibi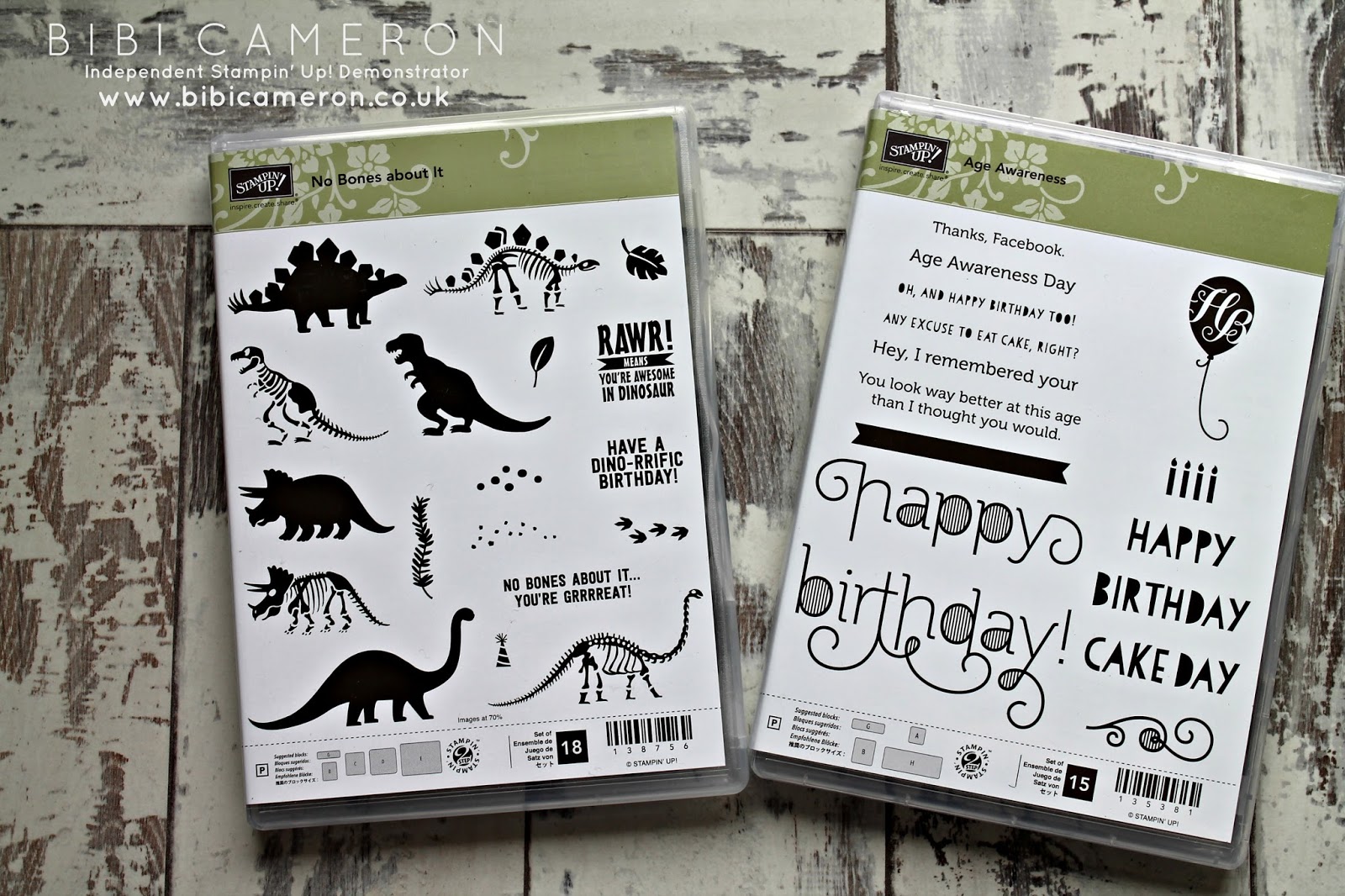 Here is the card in cucumber crushed colour, I didn't stamp the balloon this time and I used one of the dotty stamps of "No bones about it" to stamp the dotty paper underneath the banner with the sentiment. I used Bermuda Bay, Cucumber crushed inks and gold embossing powder. I found the small stamp incredible nice to make backgrounds.
Thanks for stopping by!
Please find below list of supplies used to make this cards
Built for Free Using: My Stampin Blog