Hello, today post is to share with you an easy peasy book box tutorial . I was working with Blessed by God Stamp Set from Stampin' Up! last week and my brain made a natural connection with the Bible while I was making some projects with this set so I thought it would be nice to make some sort of gift packaging for bibles, books, or even for memory keeping albums!!… This is the result of my first trying … Perhaps I'm recreating in myvideo tutorialthe oldest way to make boxes?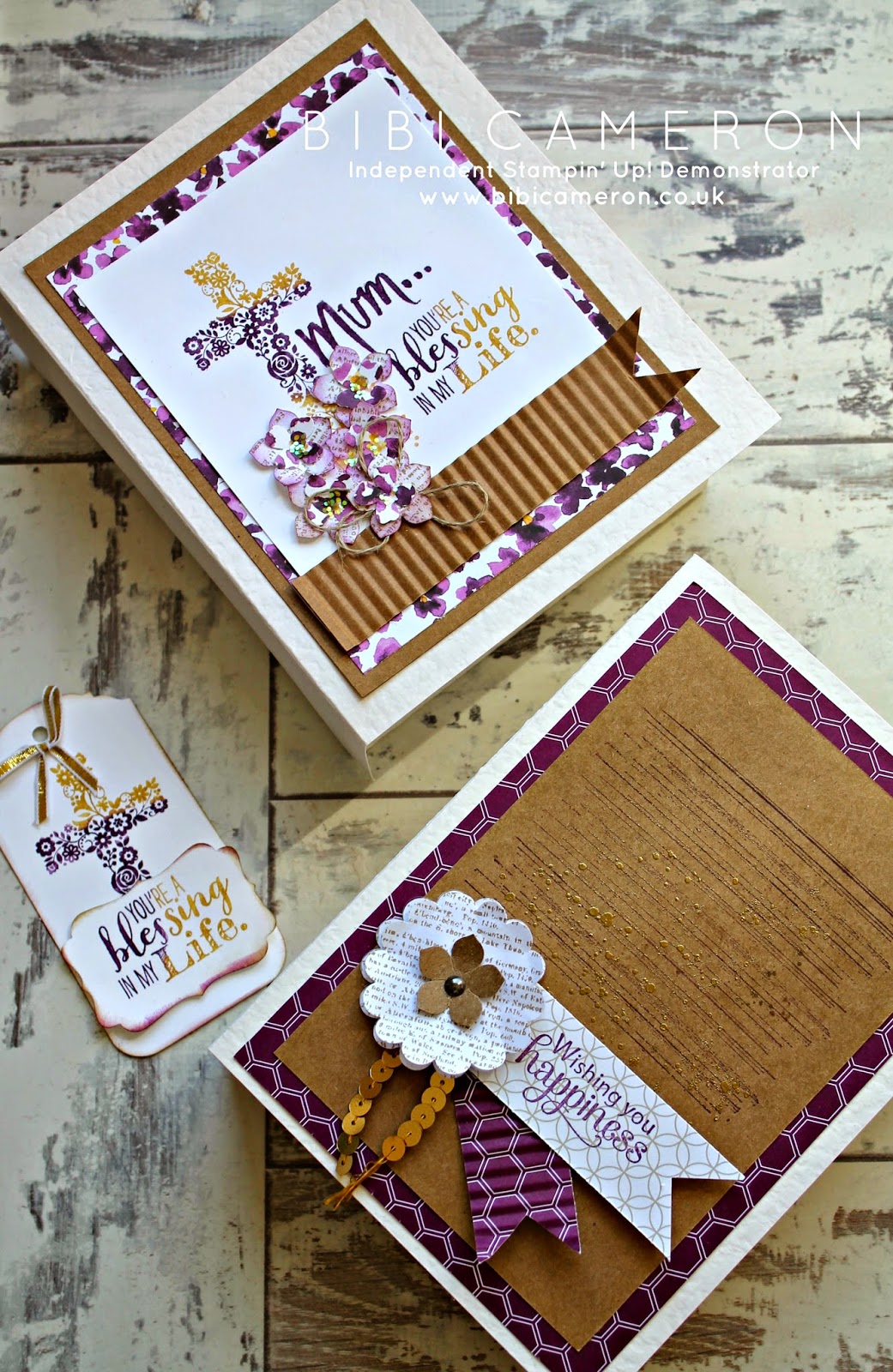 Click to watch tutorial to make the box
Click to watch my "Stamp to marker" technique video
Click to see more projects made with blessed by God Stamp set
I applied "marker to stamp technique" to add different colours to the stamped fonts and images. and I have used Petite Petals Punch and the flower in the itty bitty accents punch pack to make the flowers. I used a piece of Painted Blooms designer series paper and Kraft card stock and I used Blackberry Bliss and Hello honey Stampin' write markers to add colour.
I have designed these boxes to pack bibles and I thought this might be an easy packaging idea for memory keeping albums as well or anything in general. It is super easy to make and they will look completely different according the paper, the colours and the stamp sets you use to give them live.
Cutting the card card stock to make the base:
Length: length of your book – album or product + 2 x desired box height .
Width: wisth of your book-album or product + 2x desired box heigh
Score and fold all around the card stock at desired height measurement


Cutting the card card stock to make the lead:
Length: length of your book -album-product + 2cm
Width: width of your book -album-product + 2cm+ desired height measurement.
Score and fold at the desired height at the left side of the card stock.
Click to watch video tutorial
Built for Free Using: My Stampin Blog