Project 1 of 5 with Sheltering Tree Stamp Set
Hello, I thought it could be a good idea to make something different with Sheltering Tree set of 14 clear stamps and I have made a very basic boy's birthday card that could be easily turned into a girl's birthday card or a card for any occasion using other colours, designer paper and stamping different sentiments.
This is one of 4 projects I'll be posting this week using this set. I hope you like it and don't forget to leave your comments or question. Thanks Bibi x
♥Watch video at the bottom of this post
To make this card I checked which materials I have available in Real Red and Night of Navy colours
as I thought it could be a good idea to use them to give that boyish – Navy touch to the card.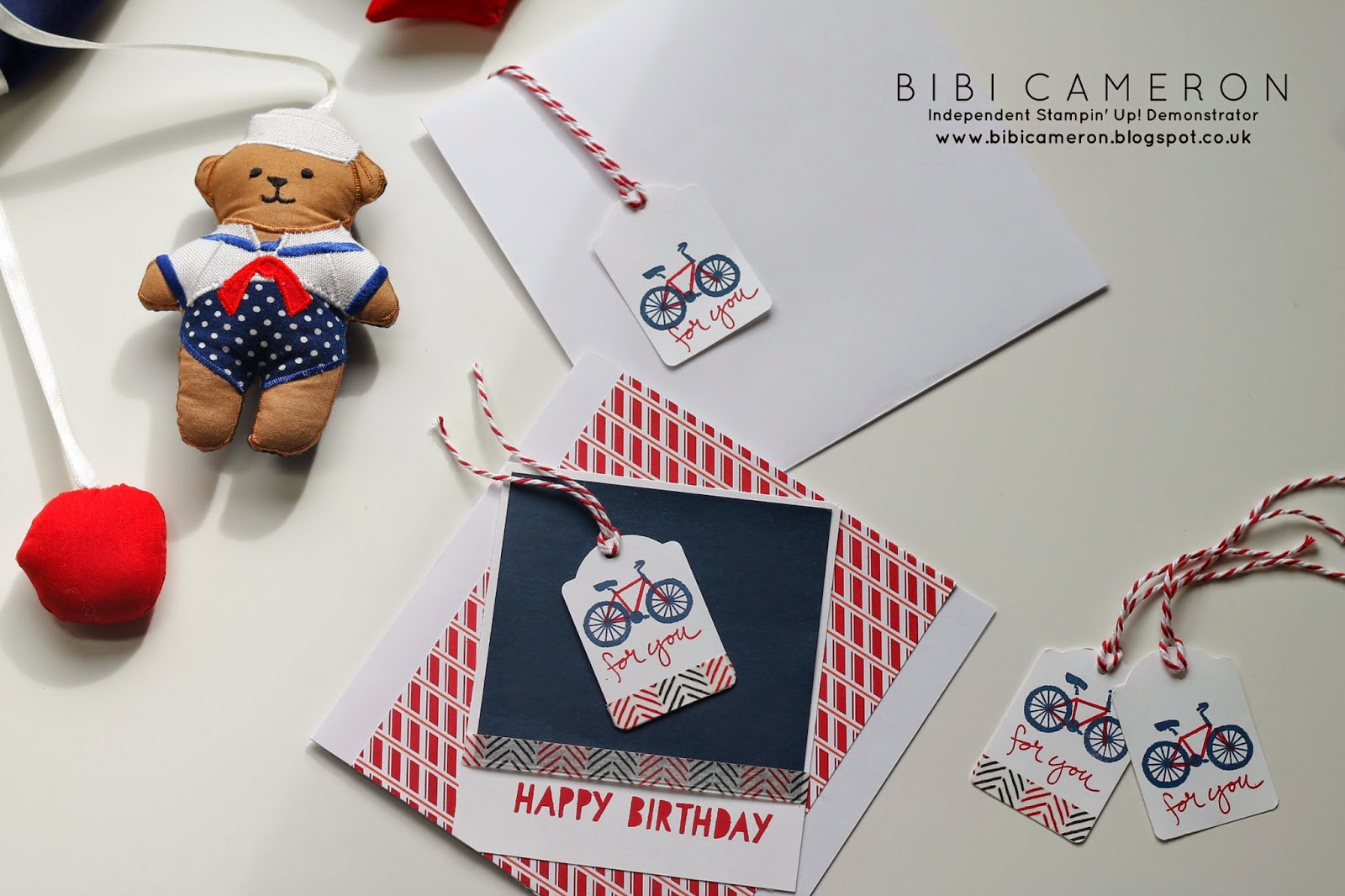 I got smooth whisper white and Night of Navy cardstock. Real Red and Night of Navy ink pads and
I found that in my last order I got from the Clearance Rack some Christmassy designer paper and washi tape and they suited perfectly to my purposes. Why not use them?
A piece of designer series paper Nordic Noel was everything I needed for the background and a little bit of my washi tape Santa C0, to embellish.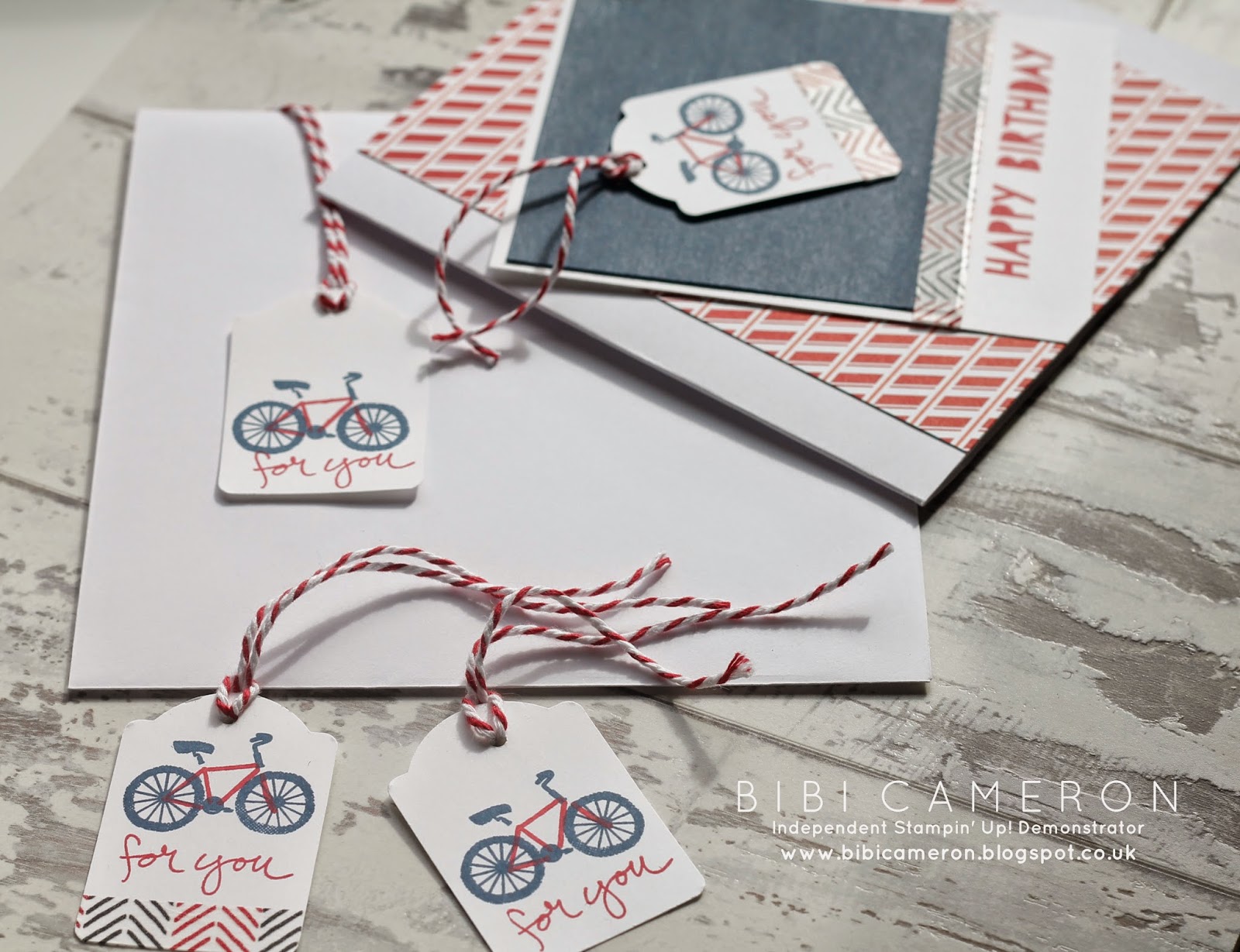 I also used The Note Tag Punch to cut out the tag on the front panel and some stamps from Age Awareness stamp set which is a Birthday themed set. I add red – white Baker's twine and that was all.
This card measures 6″x6″inches -15x15cm
The background ( red striped designer series paper) measures 4 1/2 x6″ – 12 x 15cm
The whisper white panel stamped with "Happy Birthday" measures 4×4 1/2″ – 10×11.5 cm
Night of Navy panel measures 3 3/4 x3 1/2″- 9.5x 9cm
tag measures 1 1/2 x2″ – 4x5cm
I found that all the stamps on the Sheltering Tree Stamp Set are easy to mix with other sets to create any occasion paper craft projects. As always a very versatile set to easily work with! I love it.
Stampin' Up! will launch its new catalogue in less than 2 months. We don't know if it will stay as part of the new catalog ( I really hope so) but if not and if you haven't got this Stamp Set hurry up before is too late.
Watch my video related to this post
Check out the list of materials I have used to make this project and click on the images below to buy 24/7!
Built for Free Using: My Stampin Blog